Love Island 2022 star Paige Thorne has revealed a beauty secret on her social media and we are truly intrigued by this one.
During a Q&A on her Instagram story, one of Paige's followers asked whether she had filler because her looks look "amazing".
However, it turns out lip filler has nothing to do with it. The Welsh reality TV star told her fans, "I haven't had lip filler but I have had lip tattooing."
Lip tattooing makes your lips look (semi) permanently rosy by injecting colour pigment with a small needle or two.
Speaking about the procedure, Paige explained, "My lips should be good for at least four years of colour so all I need to do is add my lip balm and my lips are already coloured.
"I love them."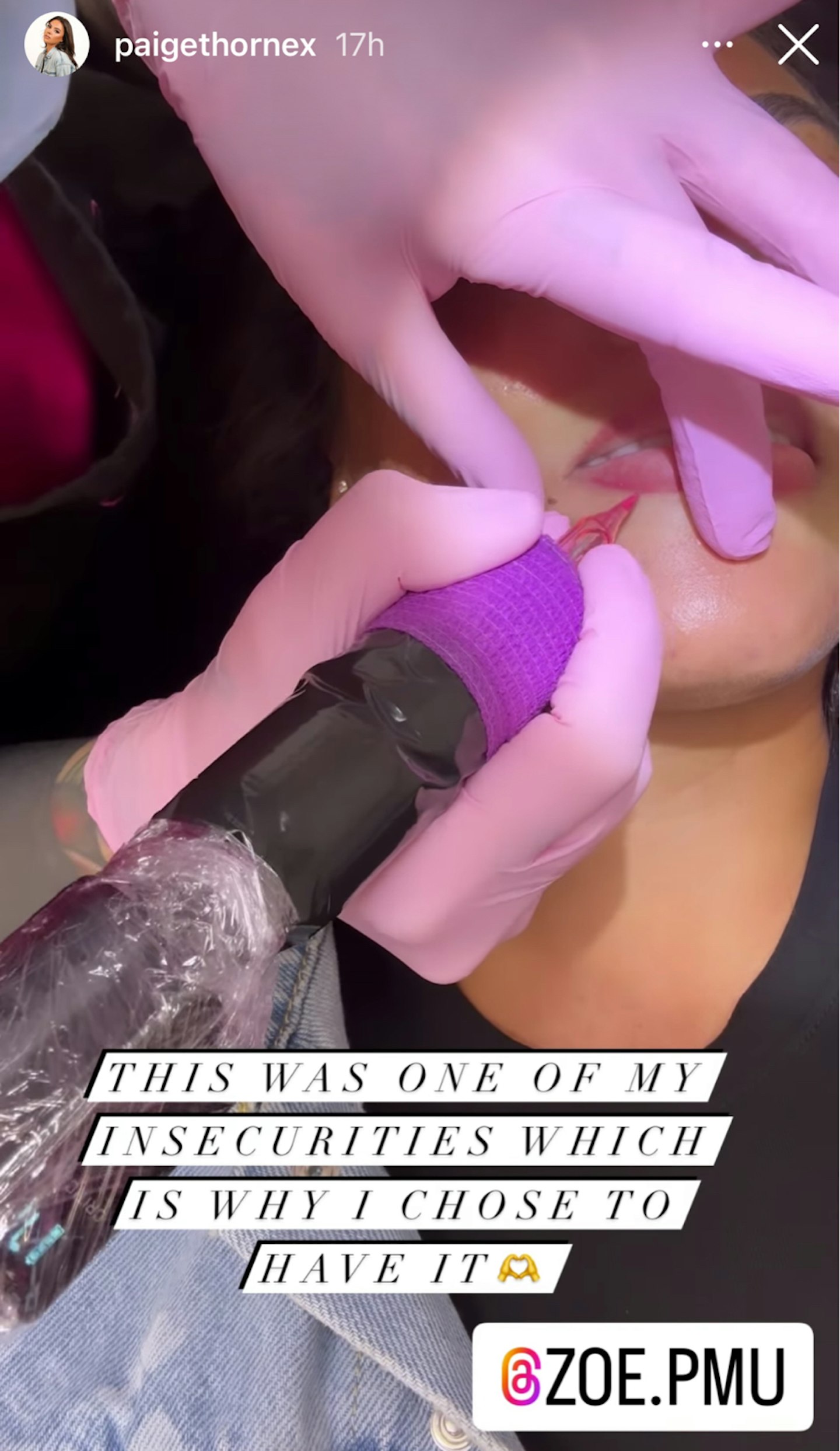 The ex-islander shared a video on her social media to show her followers how it all goes down and she added the caption, "This was one of my insecurities which is why I chose to have it 🫶".
Paige's lip transformation comes after she split from Adam Collard after 'nugget-gate'.
WATCH: "We met before the show" Dami, Indiyah and Andrew spill the tea on their Love Island Secrets