Reality star and singer Megan McKenna has come a long way since her first appearance on The Only Way is Essex, and over the years, she's switched up her style from true Essex gal to experimental country girl. Her transformation has also seen her go from bouncy brunette to bleach blonde hair and it's clear to see this gal looks gorgeous with every colour and style she's had. Oh, the hair envy.
Megan's recent hair makeover is possibly our favourite yet, though, as she's gone and got herself a short choppy fringe. AKA the riskiest move in the hair world. Taking to Instagram, Megan shared a series of FIRE selfies showing off her new do. She captioned the post, "You and your fringe can f-ck off."
If you're a true Megan McKenna fan, you'll know the caption is a reference to a frankly ICONIC moment in TOWIE when Megan told Lydia Bright that "she and her f-cking fringe can f-ck off" during an argument with Chloe Lewis six years ago. Honestly, those were the days.
Megan's followers were quick to comment on her hair change, with writing, "😂😂😂 classic. Looks 🔥 on you tho."
Another commented, "Omg i looooove. This makes me want to get one❤️."
Some even compared her to Pamela Anderson, "You give me real Pamela Anderson vibes 🥰❤️."
It's clear to see Megan's hair certainly made an impression with fans and fellow celebs alike, with reality stars Ferne McCann and Megan Barton-Hanson also commenting, 'OMG YES' and 'Omg love this 😍😍😍' on the Instagram post.
SHOP: The best blonde hair dye
Best blonde hair dye - slider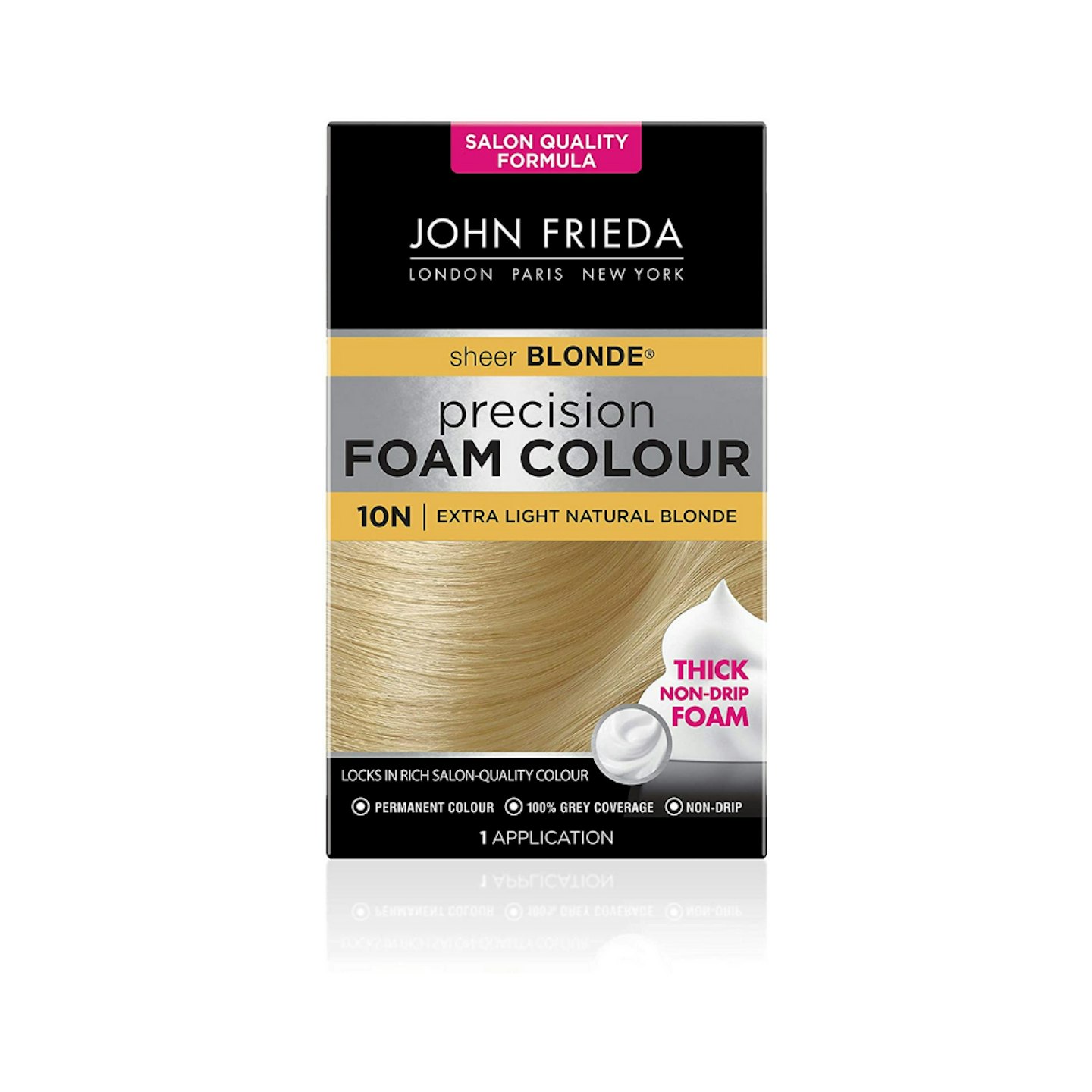 1 of 7
CREDIT: Amazon
John Frieda Precision Foam Colour Hair Dye (10N, Extra Light Natural Blonde)
Best blonde hair dye for an even, non-streaky finish
When it comes to dying your hair at home, it can be pretty tricky to ensure an even coverage across your whole head, especially the back. John Frieda's unique Precision Foam formula spreads super easily, allowing for everyone (even beginners) to achieve that flawless salon finish colour. We cannot recommend it enough.
Pros: Colour is true to packaging and leaves hair looking shiny and nourished.
Cons: Some reviews claim colour begins to fade after one month.
Customer review: "I pretty much always need at least two boxes with other brands but with this one is fine. It doesn't go patchy, doesn't dry my hair and the colours are always nice and rich and if they do fade back they fade back evenly."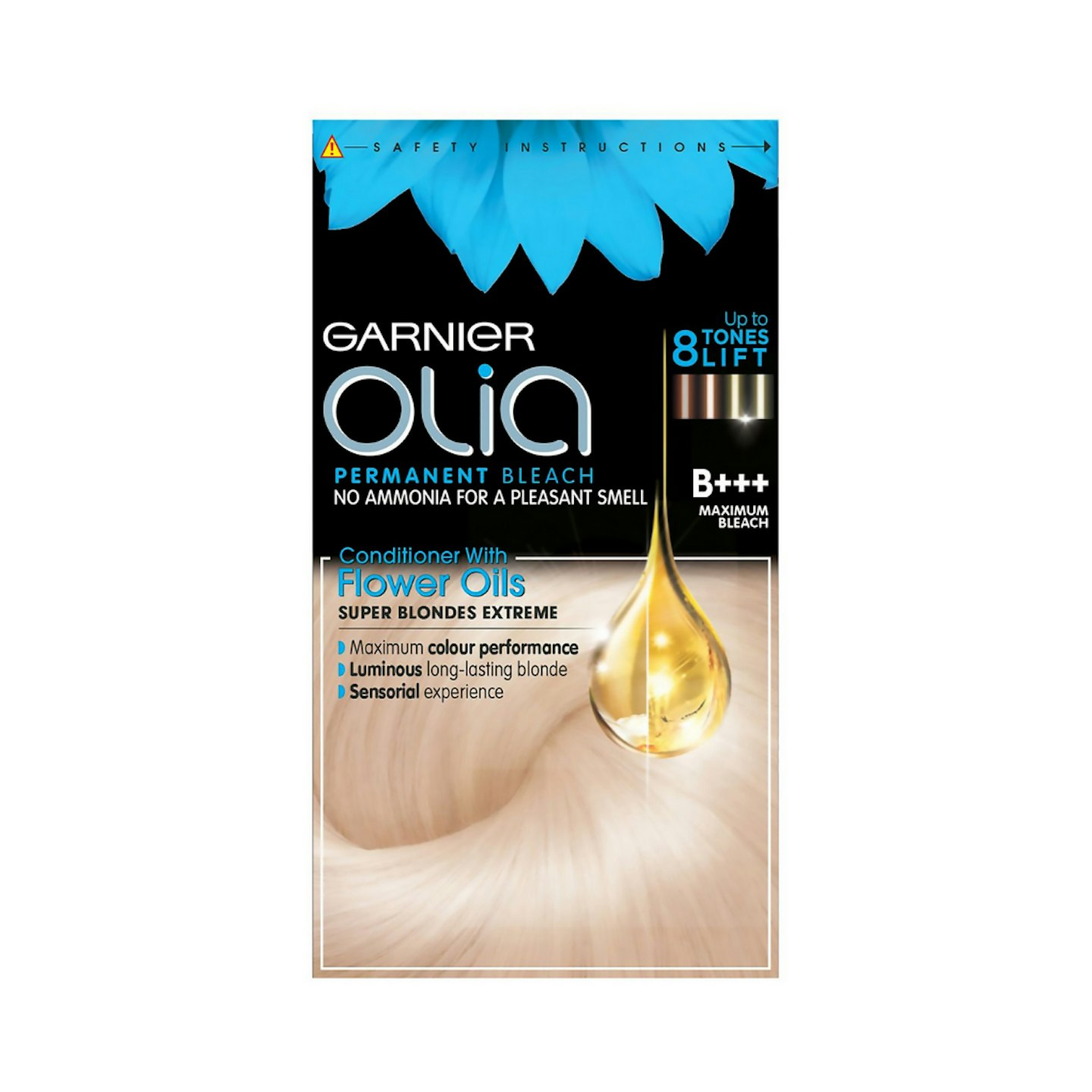 2 of 7
CREDIT: Look Fantastic
Garnier Olia Permanent Hair Dye (B+++ Maximum Bleach Blonde)
Best blonde hair dye for minimal lasting damage
If you're thinking about bleaching your hair, some damage and/or dryness is inevitable, but with Garnier's Olia dyes, you can rest easy knowing that the 60 per cent oil powered formula is doing its very best to condition your locks while still striving for that platinum shine.
Pros: No ammonia so it doesn't reek, and has a non-drip formula.
Cons: Some reviews claim it covers roots better than ends.
Customer review: "Due to lockdown I've had to redo my roots at home and so I bought this and honestly does the trick! Be sure to cover your hair with a bag or shower cap to lock in heat while you wait for it to develop! My go to home brand for bleaching my hair blonde."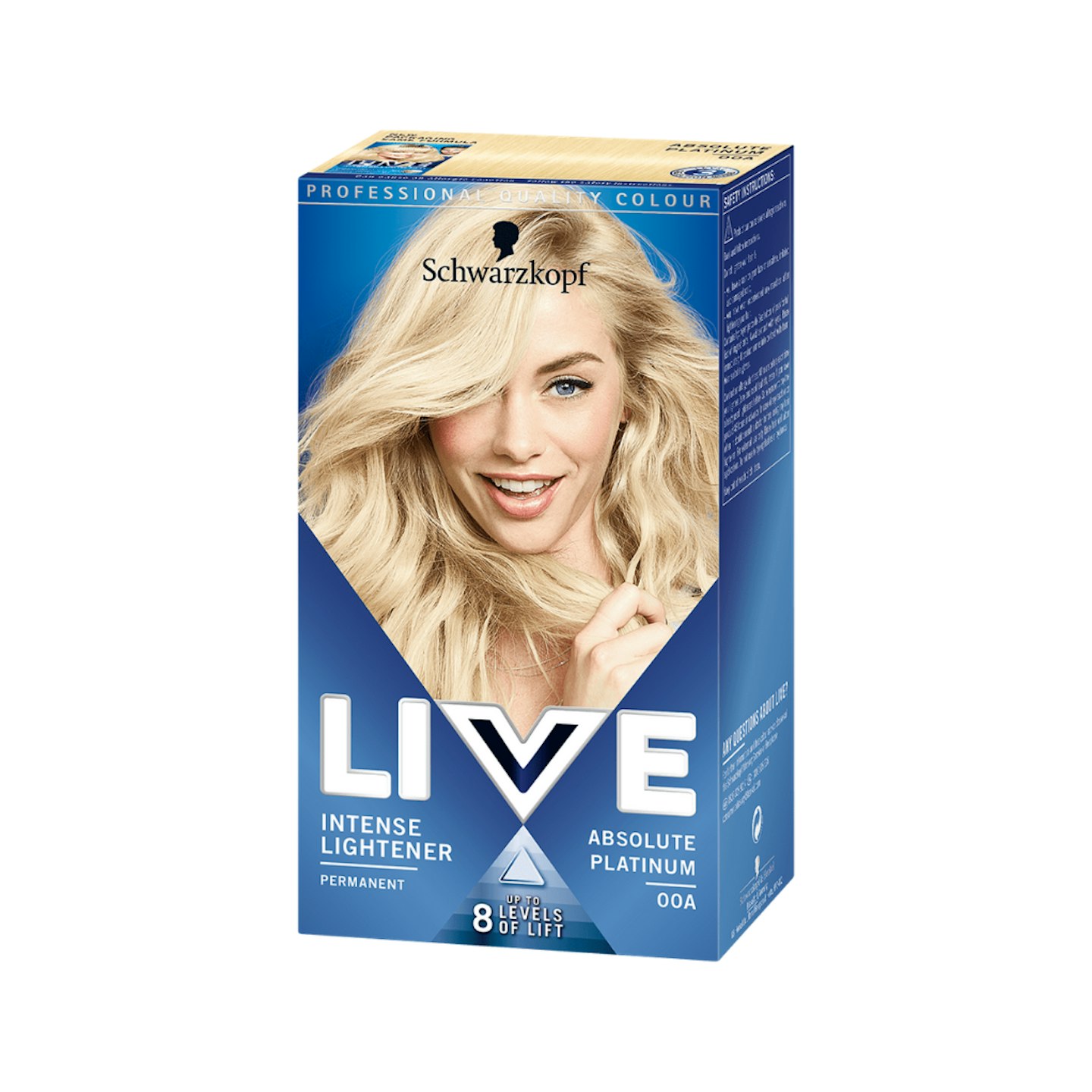 3 of 7
CREDIT: Feel Unique
Schwarzkopf LIVE Colour Intense Lightener (00A Absolute Platinum)
Best blonde hair dye on a budget
We all know that feeling when your roots are coming through and you simply cannot afford a trip to the salon for a half head. Enter, the £4.79 solution, Schwarzkopf's platinum blonde lightener will take your hair up to eight shades lighter and, according to reviews, it'll do it without the dreaded yellow tinge.
Pros: Neutralises undertones and works well on brunette hair.
Cons: Some reviews claim it leaves hair a little straw-like.
Customer review: "Brilliant lightener, had to use this twice and my hair is still in amazing condition! Lifted from a medium reddish brown to a light honey blonde and I love it."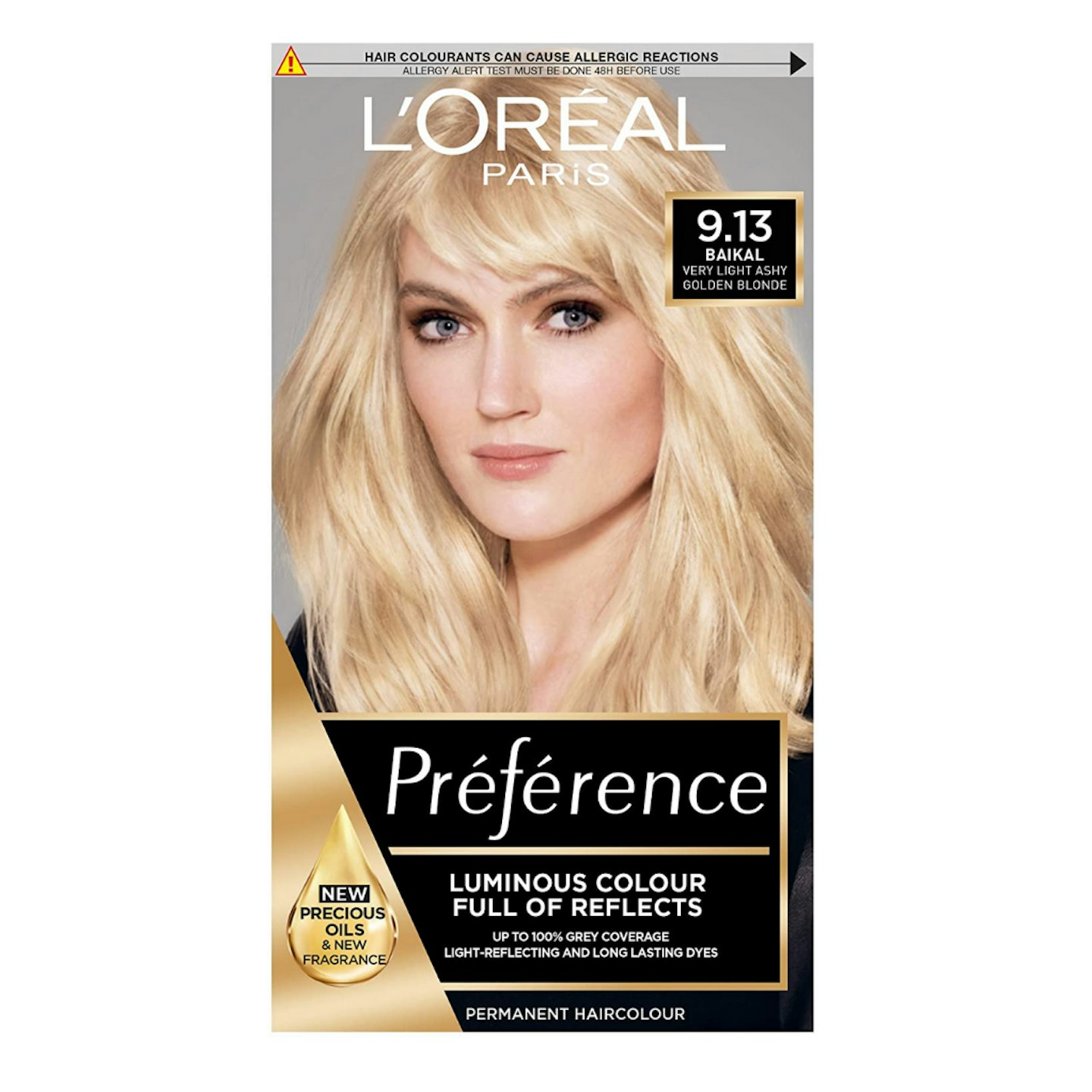 4 of 7
CREDIT: Amazon
L'Oreal Preference Blonde Hair Dye (9.13 Baikal)
Best blonde hair dye for covering greys
L'Oreals Preference hair dye is the hair dye you're going to want if grey hairs are your nemesis. Ageing may be a privilege, but for £7.99 we might invest in some anti-privilege measures...
Pros: Easy application and leaves hair soft and shiny.
Cons: Some reviews claim it fades quite quickly.
Customer review: "I can wholeheartedly recommend this dye. Application is effortless, the smell is pleasant but very strong so would suggest an open window/door policy when using this! At time of use, I had very mousy brown hair with more grey hair than I care to mention but this completely took care of it."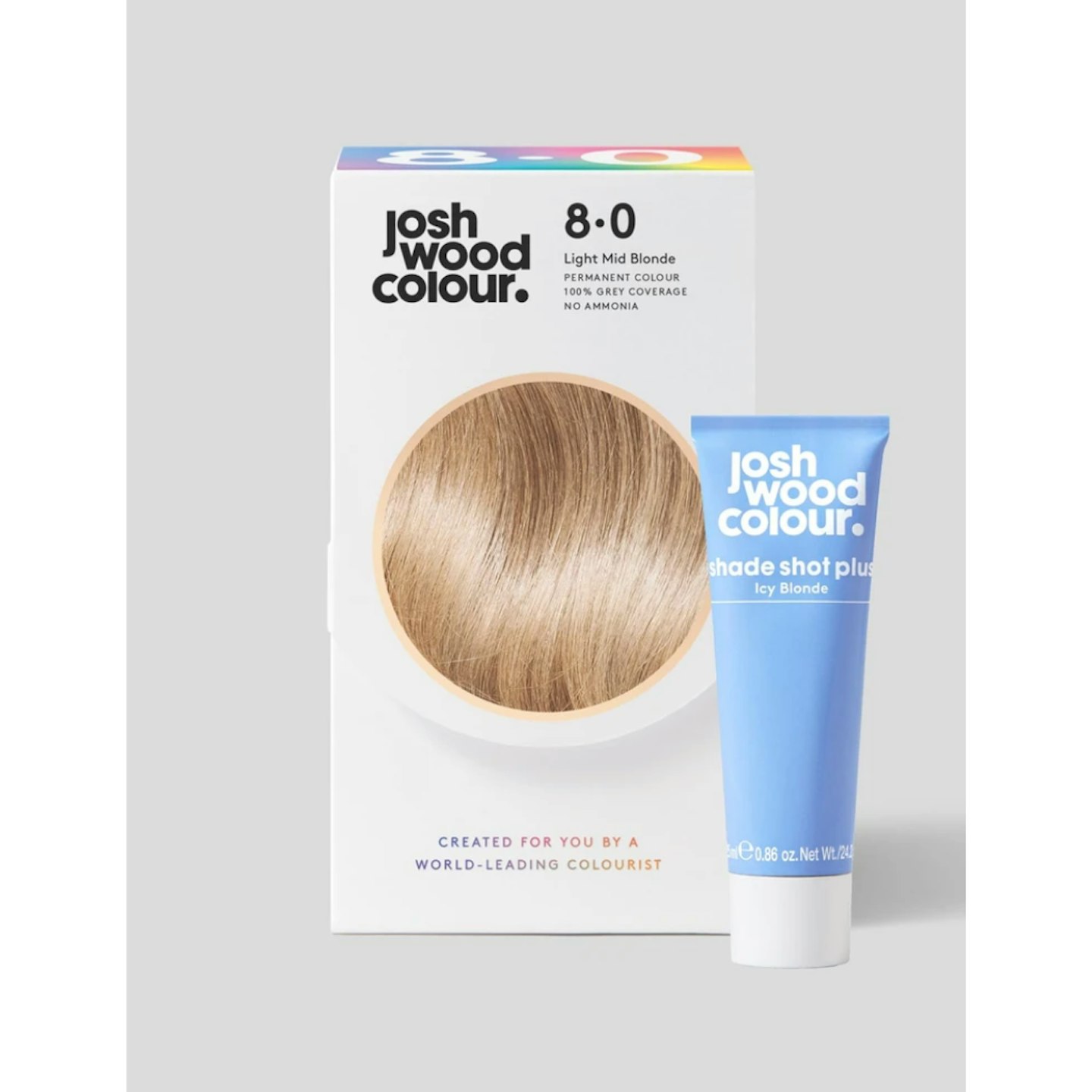 5 of 7
CREDIT: Boots
Josh Wood Colour Permanent Hair Dye (8.0 Light Mid-Blonde)
Best at home blonde hair dye with professional results
Josh Wood is the king of hair colour and so, naturally, he's the king of at-home hair colour, too. Many a celeb frequents his salon and, for those of us that can't afford a £200 dye-job, his at-home treatment is just the ticket.
Pros: Non-patchy coverage and leaves hair in good condition.
Cons: Reviews claim the result colour is darker than pictured on the box.
Customer review: "The results are multi-tonal, no patches, and my hair is in great condition. The colour is a little darker than expected, which wasn't the plan when I dyed my hair, but I would still use this again and again, in the same colour. I have fairly long, thick hair, so I had to use two boxes - this isn't unusual though."
6 of 7
CREDIT: Amazon
Garnier Nutrisse Creme Deeply Nourishing Permanent Hair Colour (10.01 Natural Baby Blonde)
Best blonde hair dye for easy application
We've seen Holly Willoughby apply this stuff while having a chit chat on Instagram and, honestly, we're sold. If this will give us hair like Holly, we're well and truly here for it.
Pros: Leaves hair shiny and protects against dryness for up to eight weeks.
Cons: Slightly more red-y toned than pictured.
Customer review: "It works a treat for me and I can honestly say that my hair has never been in better condition since ditching the hairdressers, It has never grown more and I also save a fortune!!"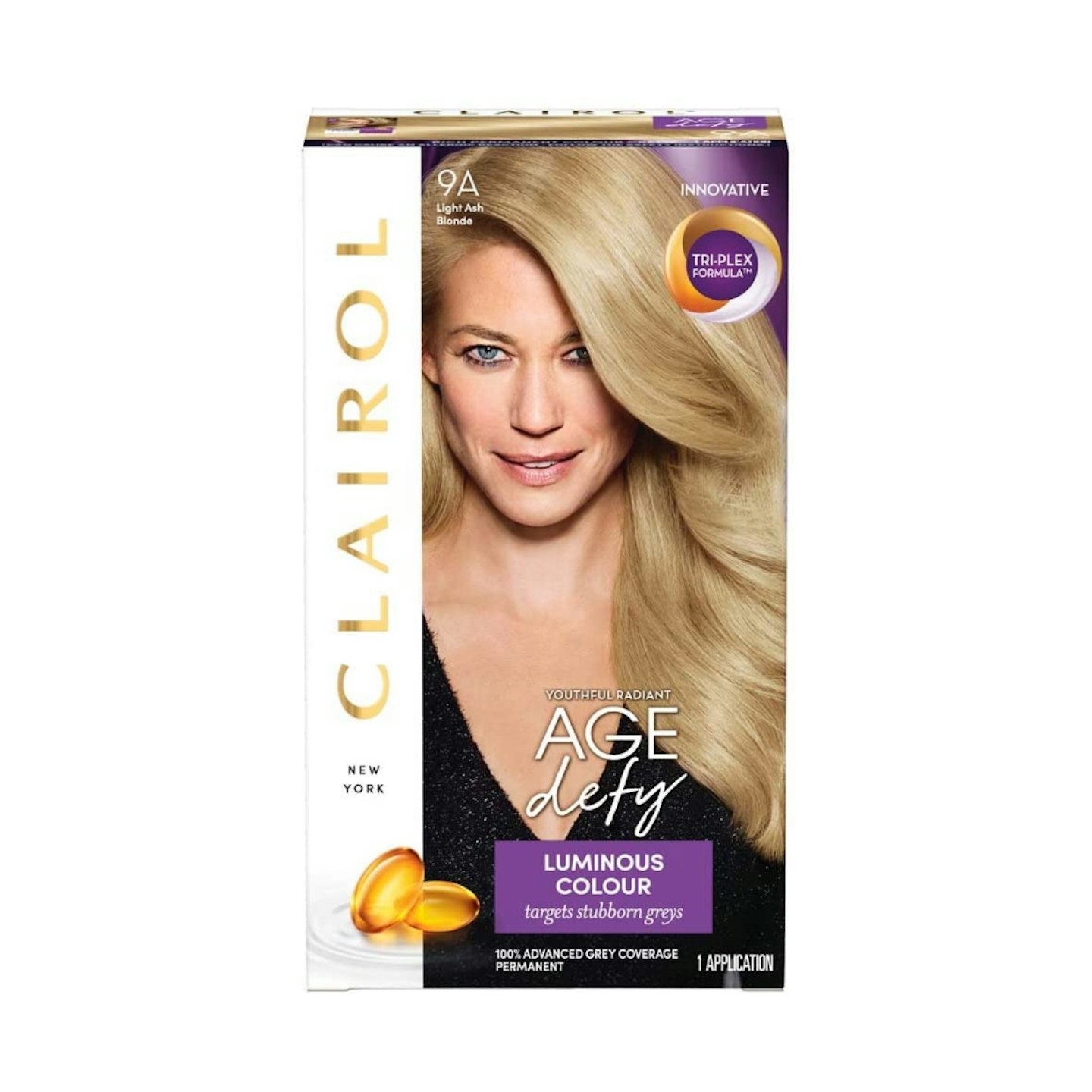 7 of 7
CREDIT: Amazon
Clairol Age Defy Luminous Colour Permanent Hair Dye (9A Light Ash Blonde)
Best blonde hair dye for a quick root fix
This is the dye for you if your hair's in pretty good nick, but you just need to give it a quick touch up. Plus, it doesn't smell foul, which is always a pleasant surprise.
Pros: Gentle formula and doesn't dry out hair, even with two weekly/monthly touch ups
Cons: Won't cover 100 per cent of greys, but works fab on white hair.
Customer review: "This hair dye is brilliant! Easy to use and most of all, a really nice natural looking colour. Natural looking roots too . Will definitely be buying this from now on!"
And while there's been a lot of positive comments on her new 'do, there have also been concerns that the star might have 'ruined' her hair. One commenter said: "My hairdressers refuse to do this on my hair, says it'll be ruined."
Caring for blonde hair can be high maintenance, especially because the upkeep of darker roots means a round of bleach pretty much every few weeks, but how damaging IS bleach for your hair?
We spoke to a celebrity hairstylist who gave her insight on bleaching and how to prevent damage when going blonde.
Does bleaching really ruin your hair?
We asked award-winning hairstylist, Tasha Stevens, the Colour Director at Jamie Stevens Salons (@jamiestevenshair) whether bleach really does ruin your hair and how to minimise any damage.
As well as winning the L'Oreal Colour Trophy, she's also worked with The X Factor and Little Mix to achieve fabulous hair, so she definitely knows her stuff. Here's what the colour expert had to say.
'Clients are sometimes led to believe that bleaching their hair is very damaging and will ruin it. But when done correctly, pre-lightened hair can still maintain its shine and softness.
Pre-lighteners (bleach) have developed over the last few years with many condition enhancing ingredients, which is much kinder for the hair so that it's not over processed.'
How do you prevent damage when bleaching?
'Being realistic with your shade goal and a time frame is key to keeping the hair healthy. Prelightening over a few appointments can also help keep the hair at optimal condition.' Tasha told us.
'This might mean that it isn't the colour you want straight away (especially if you're coming from a darker shade), but it's better to accept that for a few weeks and take it slowly rather than rush and cause damage.'
'At home care is crucial for keeping the hair in optimal condition and you must use products that will help with smoothing and hydration.
Toning shampoos such as silver or purple shampoos eliminate any brassy or yellow tones keeping the freshness of the blonde for longer.
In between appointments we recommend visiting the salon for a refresh toner and treatment which will further safeguard the colour and condition.'
WATCH: Megan McKenna reveals why she quit reality TV