Air fryers are having a bit of a moment right now, aren't they? With searches on social platforms such as Instagram and TikTok in their billions, users can't get enough of the healthier alternative to deep-frying.
You can make guilt-free chips, chicken wings and even a full roast dinner in an air fryer with little to no oil. Plus, you won't have that chip shop smell lingering in your kitchen after. Magic? No, but close.
Closer's best air fryers at a glance
To help you choose the best air fryer for your home, we've rounded up a selection of the top-rated air fryers on the market, some of which we've tested ourselves.
CHECK OUT: The best air fryers on the market in 2023
Best for design
On Sale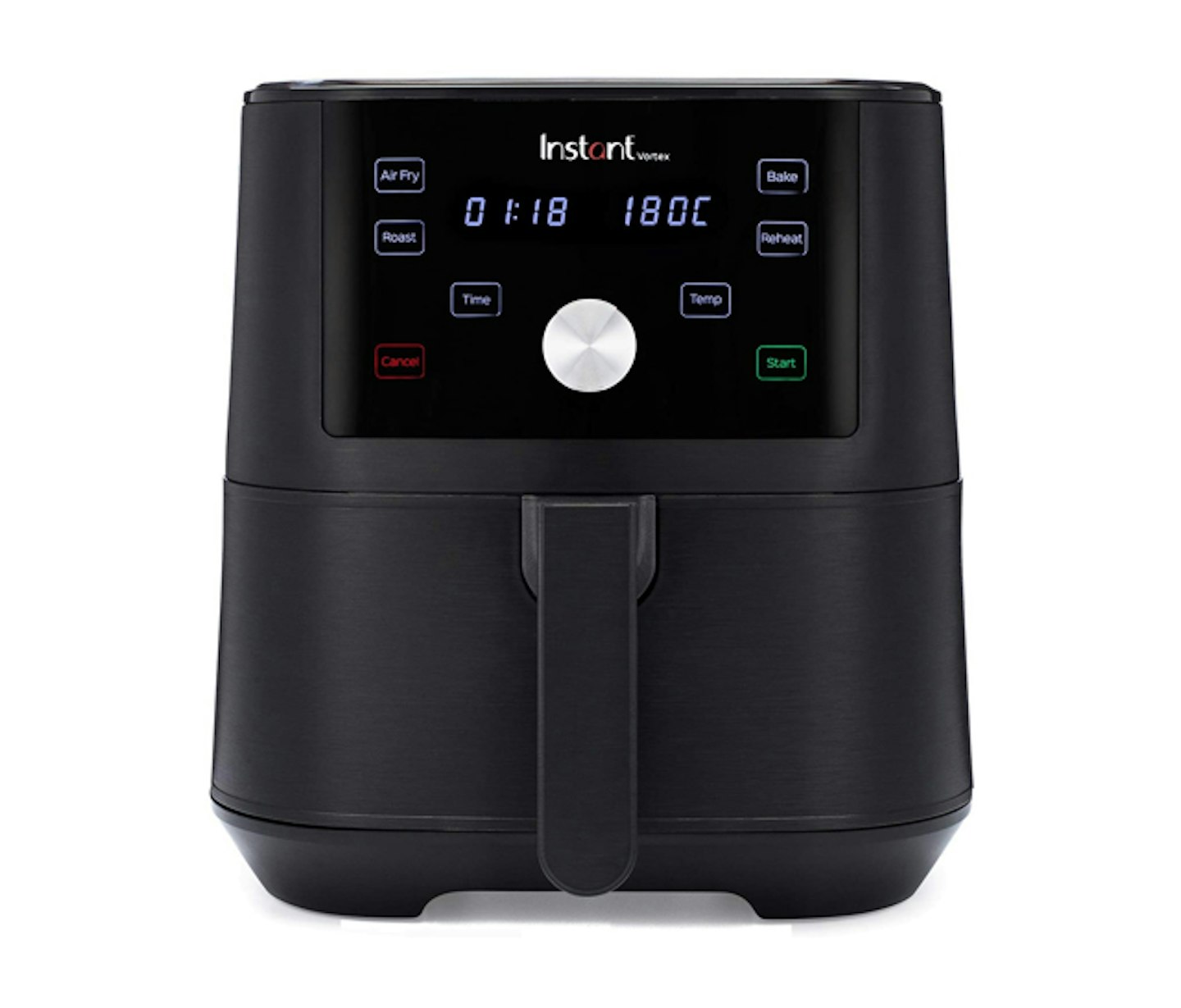 Amazon
Description
This 4-in-1 air fryer from Instant Pot can roast, bake and reheat as well as fry. With its sleek
Best for dishwasher safe
Description
Suitable for meals for one to four people, this air fryer from COSORI has nine functions and
Pros
Suitable for meals for 1-4 people
Dishwasher safe basket
Cons
Some reviews found the drawer too small
Best all-rounder
Description
If you want to cut down on the number of appliances in your home, the HYSapientia® 24L Air Fryer
Pros
Multipurpose usage
Great for big families
Super convenient
Best for bulk cooking
On Sale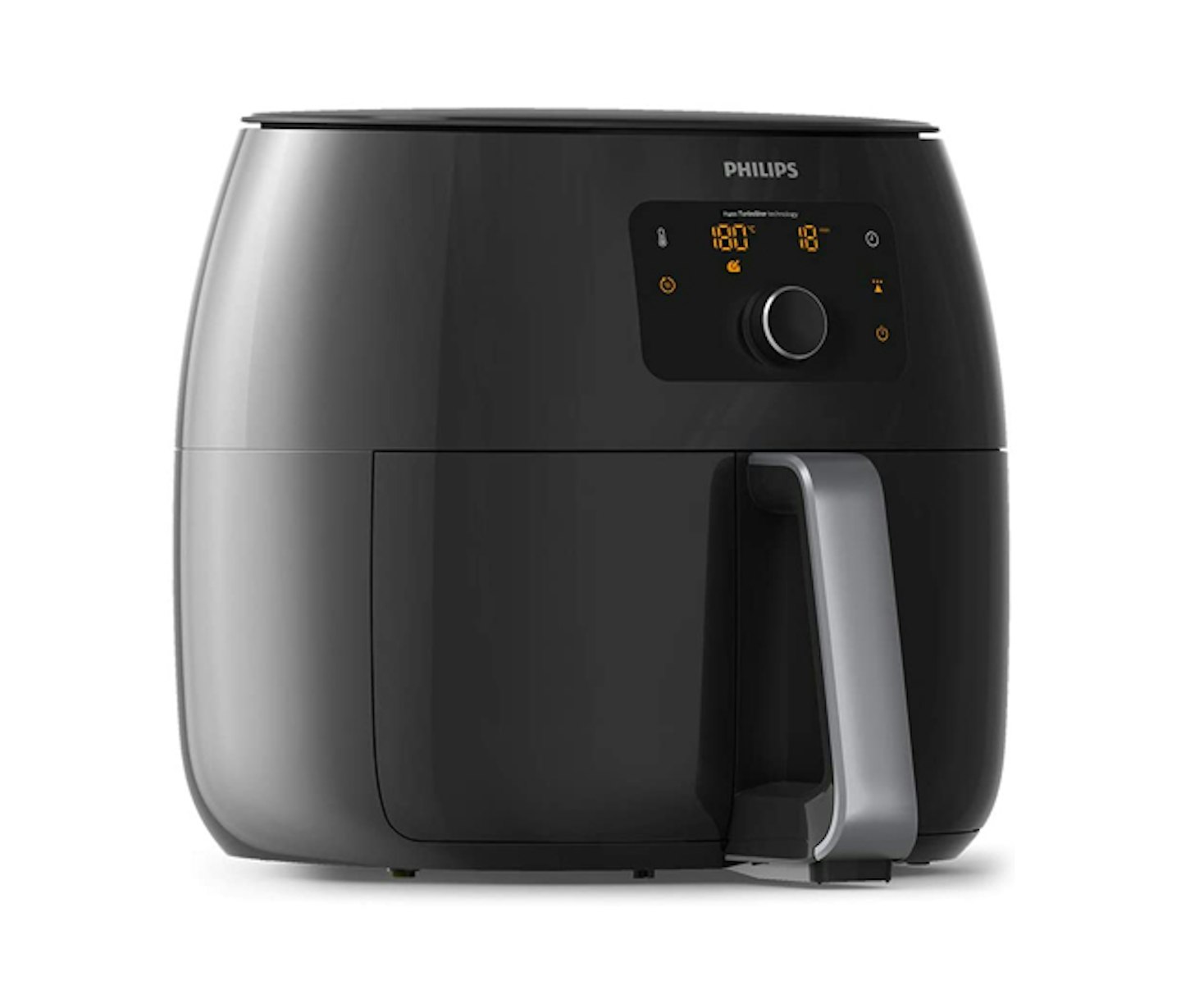 Amazon
Description
If you're into bulk cooking or meal prep, this XXL air fryer by Philips will suit your needs. It
Best for compact and clean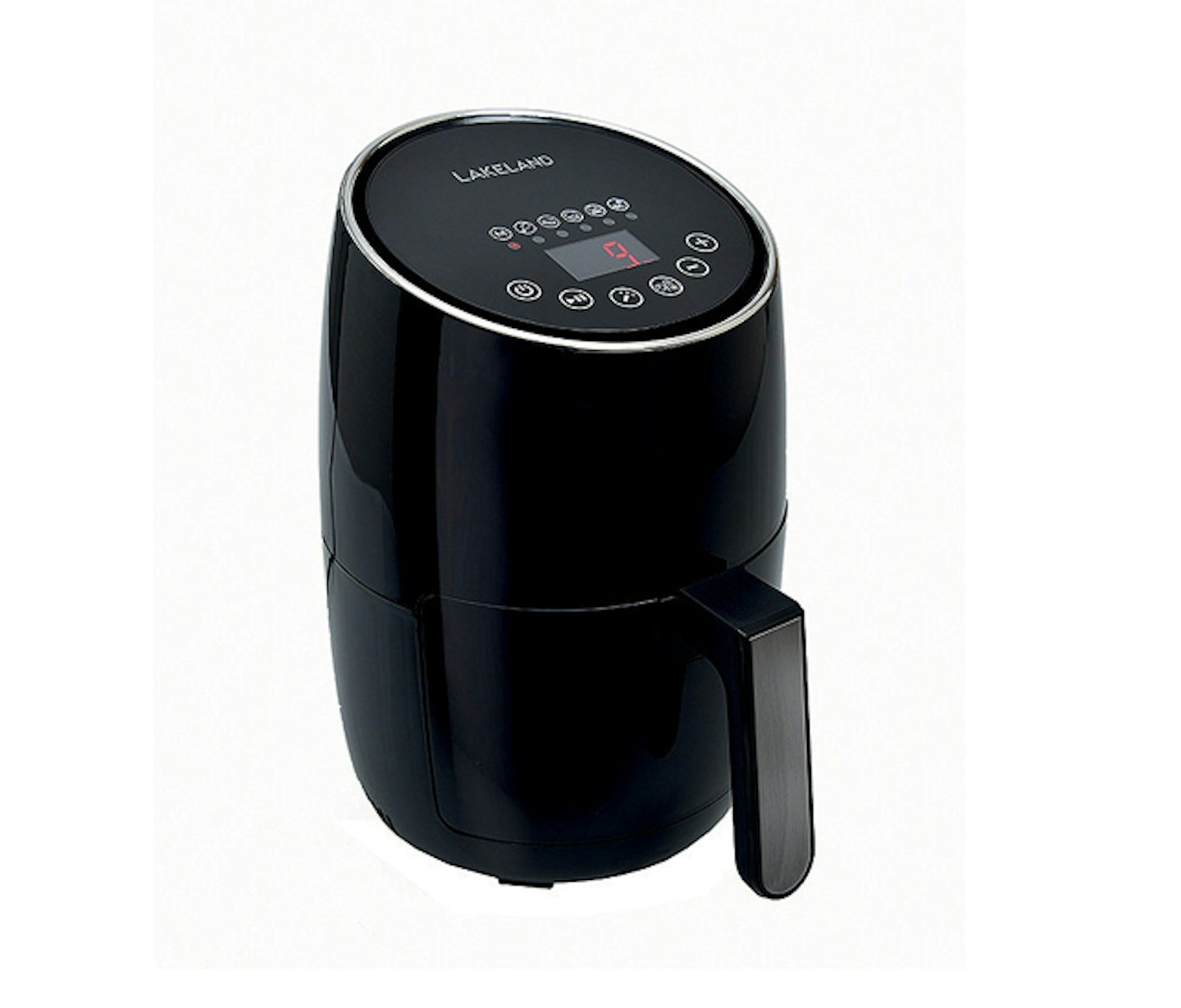 Lakeland
Description
If you want an air fryer that doesn't overtake your kitchen counters, then this compact air fryer
Pros
Drawer is a great size
Easy to store - doesn't take up much space
Cons
Might be too small for a big family
Best for tech nerds
Description
The self-stirring paddles in this model from Tefal are a lifesaver. With this shake-free option,
Pros
Quick and easy cooking
Easy to clean
Cons
Once you have this - you may never use your oven again!
Is air-fried food healthier?
The short answer is yes, as the appliance requires less oil, overall, it will be healthier than frying and baking your food in the oven. The taste and texture of air-fried food are similar to that of a deep fryer. It will be crispy on the outside and juicy on the inside.
What are some things you can cook in an air fryer?
Air fryers can cook pretty much anything. From frozen foods to roast potatoes, chips, chicken wings and even cookies (depending on the model). When cooking in an air fryer try to stick to dry seasonings – the less moisture gives crispier results.
Here is an air-fryer cookbook for some cooking inspo.
What's the difference between an air fryer and a deep fryer?
Air fryers are a healthier alternative to deep-frying or even cooking in the oven. Air fryers bake food at a high temperature with a high-powered fan, while deep fryers cook food in lots of oil. Both cook food quickly and create a crispy texture, but an air fryer requires practically zero preheat time while a deep fryer can take up to 10 minutes. Air fryers also require little to no oil and deep fryers require a lot that absorbs into the food.
Are air fryers worth it?
Now, this depends on you, if you frequently use the oven but don't like waiting for it to pre-heat then you may have found a winner here. However, if you typically cook up food in a pan on the hob, you may not find this appliance as useful. When browsing for an air fryer, you should consider how many people you will be cooking for.
Some of the smallest air fryers have a capacity of 1.2 litres which would be ideal for 1-2 people, while the medium sizes (3-4 litres) are good for 2-3 people. The largest models can go up to 6 litres or more and are good for 4-6. Depending on your counter space in the kitchen, it may be good to look for a more compact option. Some air fryers come with baskets others with shelves, it really depends on your preference and which foods you tend to cook.
Ellen Kinsey is a senior health and wellness product writer for Closer, specialising in natural health and beauty. She lives and breathes all things food, travel and wellness.