You're getting ready to go out, you slip on that brand-new low-rise top or dress and you realise your cleavage is either too much (if there's even such a thing) or simply not as flattering as you'd like it to be. We've all been there.
Whether it's the cut of the top or a certain time of the month, sometimes the girls just aren't doing what we want them to do. So, when we came across a TikTok showing just how effective boob tape can be, we were absolutely gobsmacked.
@itsjenwarnes, reviewer of all things bra and boobs, took to TikTok last week to share her experience with boob tape - and the results are truly shocking.
In the video, Jen is wearing a low-cut dress as she demonstrates the difference in the appearance of the side with boob tape on, and the 'au natural' side, saying "why does it look like I've had a boob job?". We don't know Jen, but we want in - ASAP.
Luckily, the TikToker quickly shared that the tape in question is the Good Lines Boob Tape which you can get in a range of shades, widths and with two adhesive levels to choose from. BRB, buying ten x
Shop the TikTok-viral Good Lines Boob Tape:
The tape is also sweatproof, waterproof, with an eight-hour hold and completely hypoallergenic. Sounds fab to us.
The comments on the video are just as excitable as you'd imagine, including: "Girl you are doing the lords work" and "Ohhhhh god i need this."
A few even chimed in to share their own experience with boob tape, saying "Did it for my wedding. They didn't move once and it was magical!!!!"
Apart from the Good Lines Boob Tape seen in Jen's TikTok, we've also listed a few other boob tapes with rave reviews that'll make your cleavage look better than ever. Start shopping below.
SHOP: The best boob tape
1 of 3
Eylure Body Tape
These double-sided strips come pre-cut and are perfect to prevent gaping and any accidental spillage. Review: "This is honestly the best body tape I have ever tried! Sticks down perfect and doesn't ever move! Tried so many body tapes and nothing beats than this one!"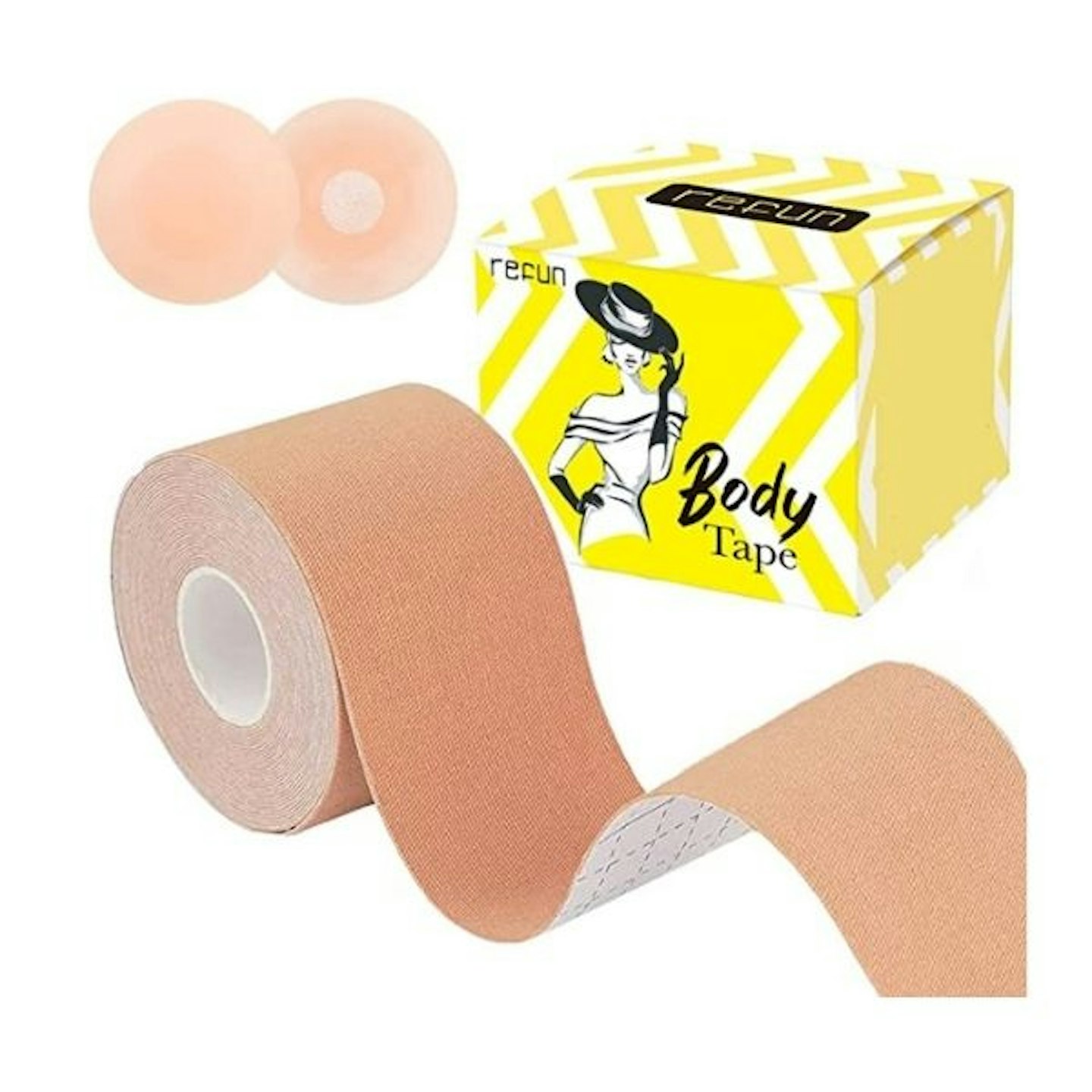 2 of 3
REFUN Boob Tape
Amazon always has our backs, even in the boob tape department. The tape is made of 95 per cent cotton, is super breathable and also comes with nipple covers, which is a huge plus. Review: "This tape is sturdy, adheres well, and withstands wetting reasonably well. It can be a bit irritating to remove, depending on the area where it is applied and how long it stays on. Gentle removal while using fingers of other hand to push lightly on the outside of the tape toward the skin as the tape is peeled back helps. However, it is this very feature that makes it durable."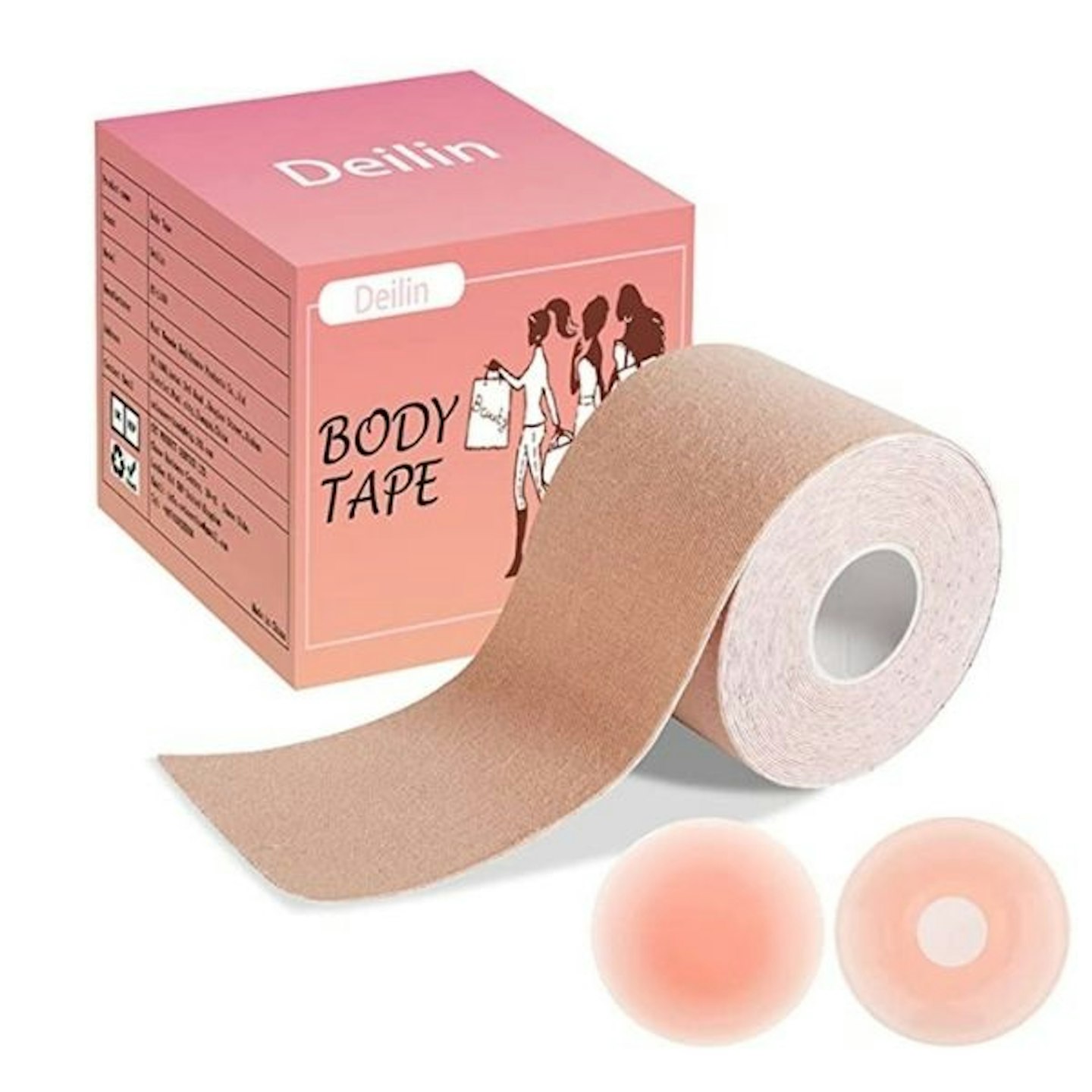 3 of 3
Deilin Boob Tape
The Deilin boob tape is latex-free, skin-friendly and promises painless removal. It has great adhesion and is suitable for A-G size cups.Review: "By far great value for money for three rolls, one of the BEST tapes i have tried, having tried a variety of brands. Will be sticking with this brand!!"