Everyone loves a cuppa and that's just a fact of life, so why not spice things up with the best tea advent calendars? Whether you're a fan of Earl Grey, PG Tips or a light peppermint Pukka, tea is part of everyone's morning, afternoon or evening routine.
Iconic brands such as Whittard, Twinings and Pukka have come out with their very own advent calendars. They're filled with an assortment of brews and flavours that you can enjoy throughout this festive season. So, if you'd much rather have a non-chocolate advent calendar, why not have one full of tea instead?
Luckily, we've found the best of the best tea advent calendars that you can buy right now on the countdown the Christmas. Start the festive season with a brew and shop our top picks below.
SHOP: The best tea advent calendars of 2023
Here's where to buy our favourite tea advent calendars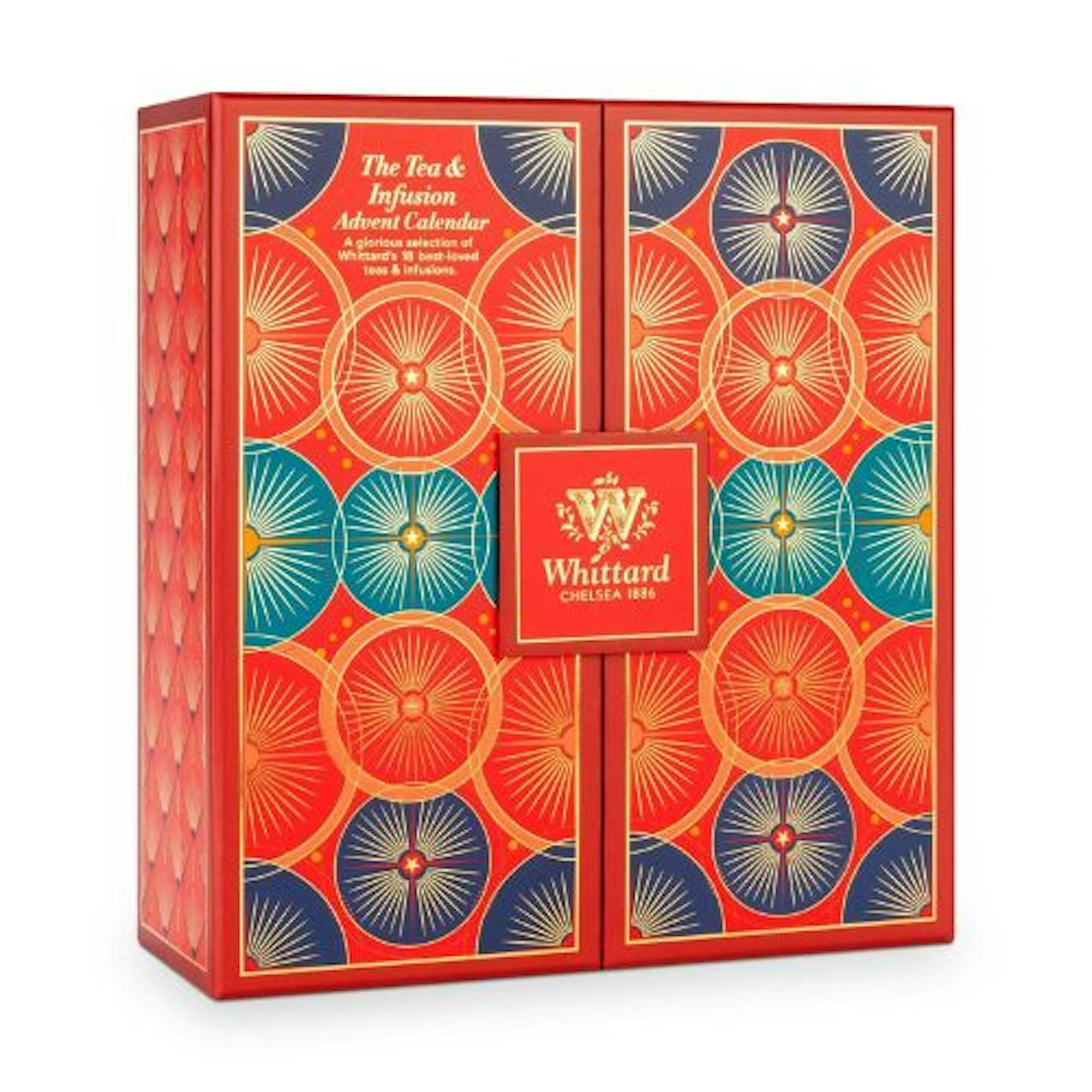 1 of 9
CREDIT: whittard
The Tea Advent Calendar for Two
Tea lovers, unite. Whittard has put together its Tea Advent Calendar for Two, filled with the finest teas and infusions from the range. Each drawer carries four unique individually wrapped teabags, from festive Christmas Tea blends to fruit-infused flavours. Someone stick the kettle on.
Customer review: "I love this! Decided this year to splash out and treat myself to a tea calendar and this one did not disappoint. The quality is amazing, it's sturdy and a nice treat. Me and my partner can enjoy it together, would recommend."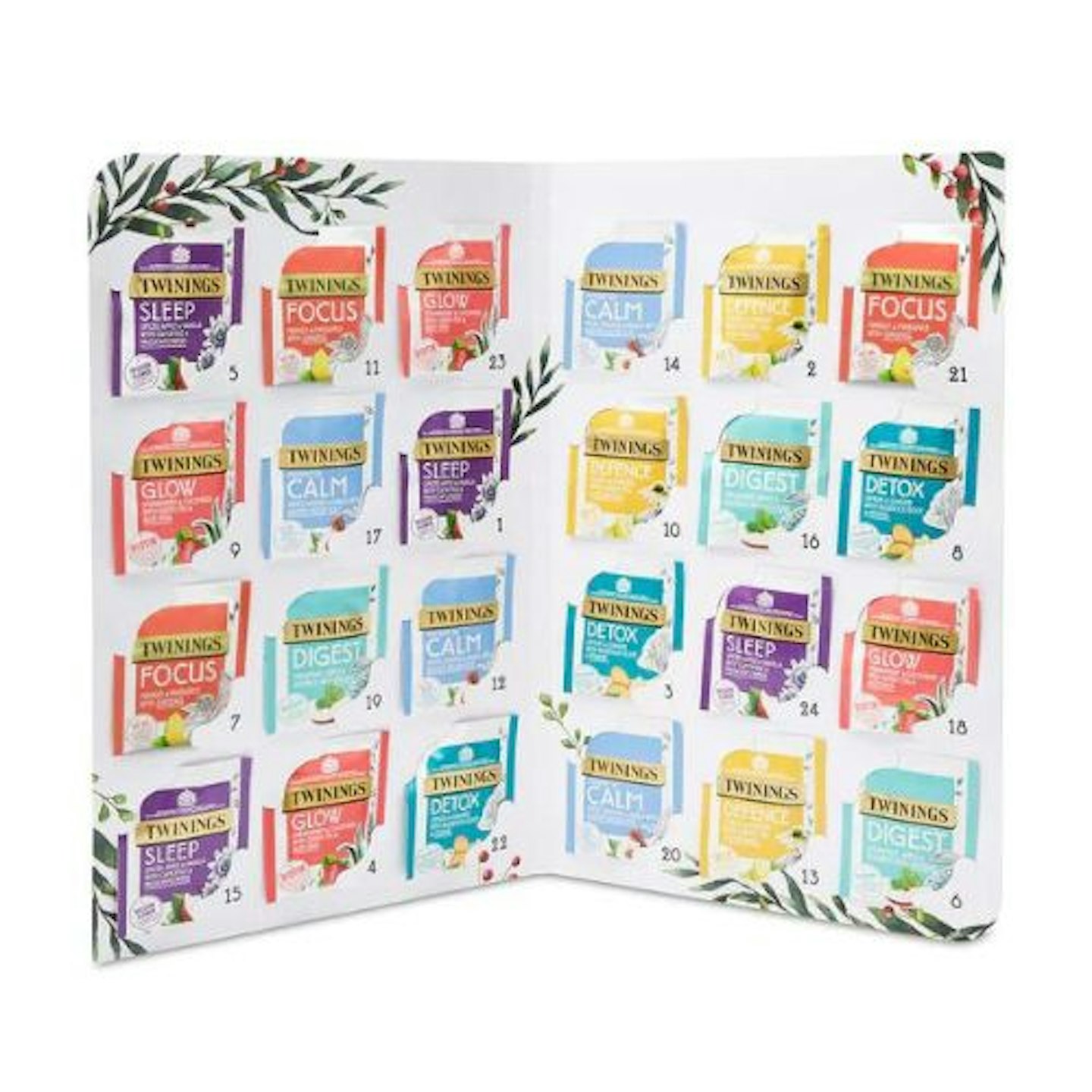 2 of 9
CREDIT: Twinings
Superblends Advent Calendar
Cheap and cheerful, the Twinings Superblend Advent Calendar offers 24 days of wonderful wintery flavours to snuggle up with this Christmas. It features carefully selected, organic herbal, fruit and green teas for when the Christmas rush all gets a bit much.
Customer review: "Perfect gift for Christmas - the recipient was delighted!"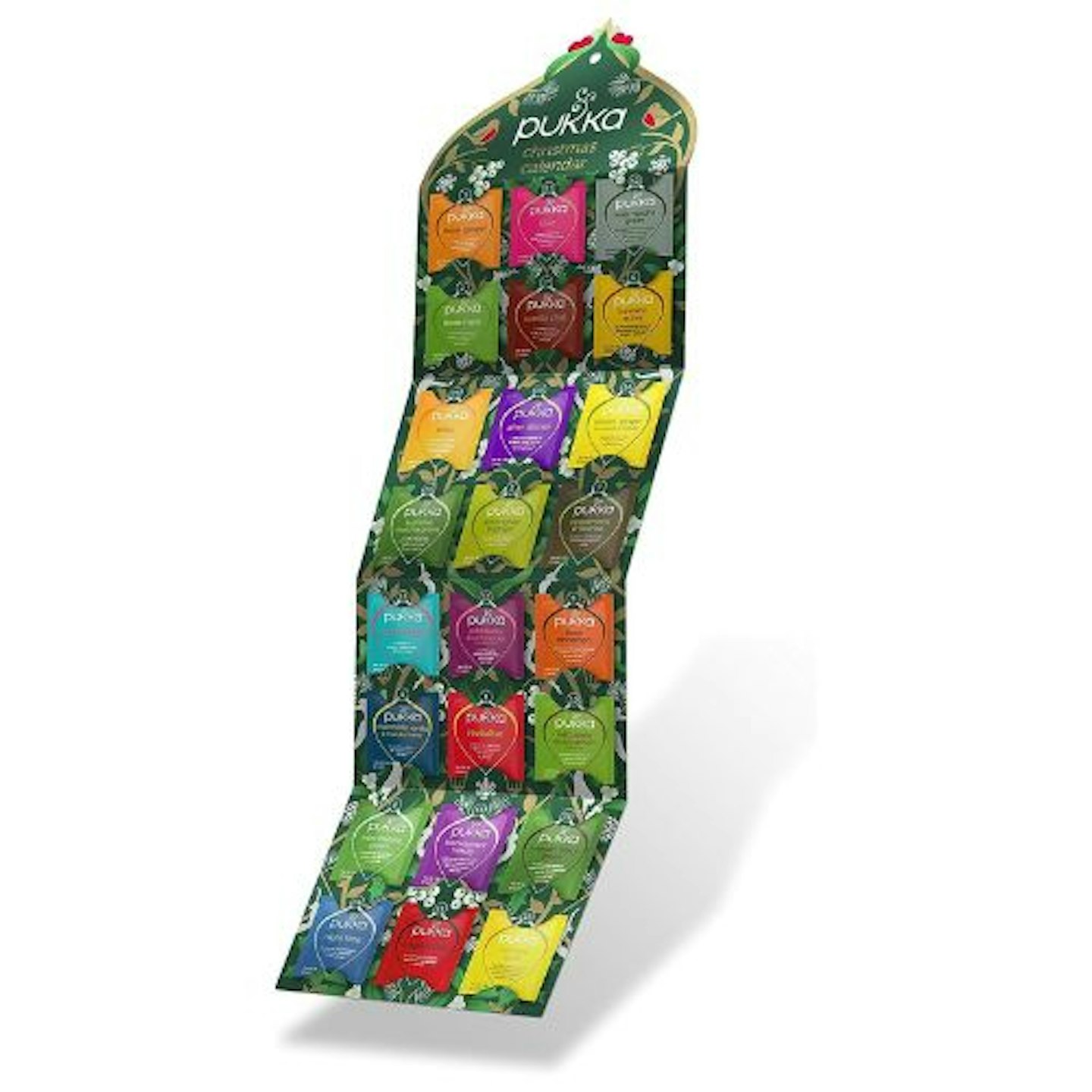 3 of 9
CREDIT: amazon
Pukka Herbal Tea Advent Calendar Christmas Selection
Try out a new brew every day of the week with Pukka's Herbal Tea Advent Calendar with a selection of delicious and nutritious, organic blends. With 24 different organic herbal teas to try each day throughout the festive season, you're sure to find your new favourite blend.
Customer review: "This was the perfect gift for a tea lover! I bought this advent calendar for my dad and he is loving trying all the flavours. I was so happy that each day was a different flavour and not just a mix of a few flavours every other day!"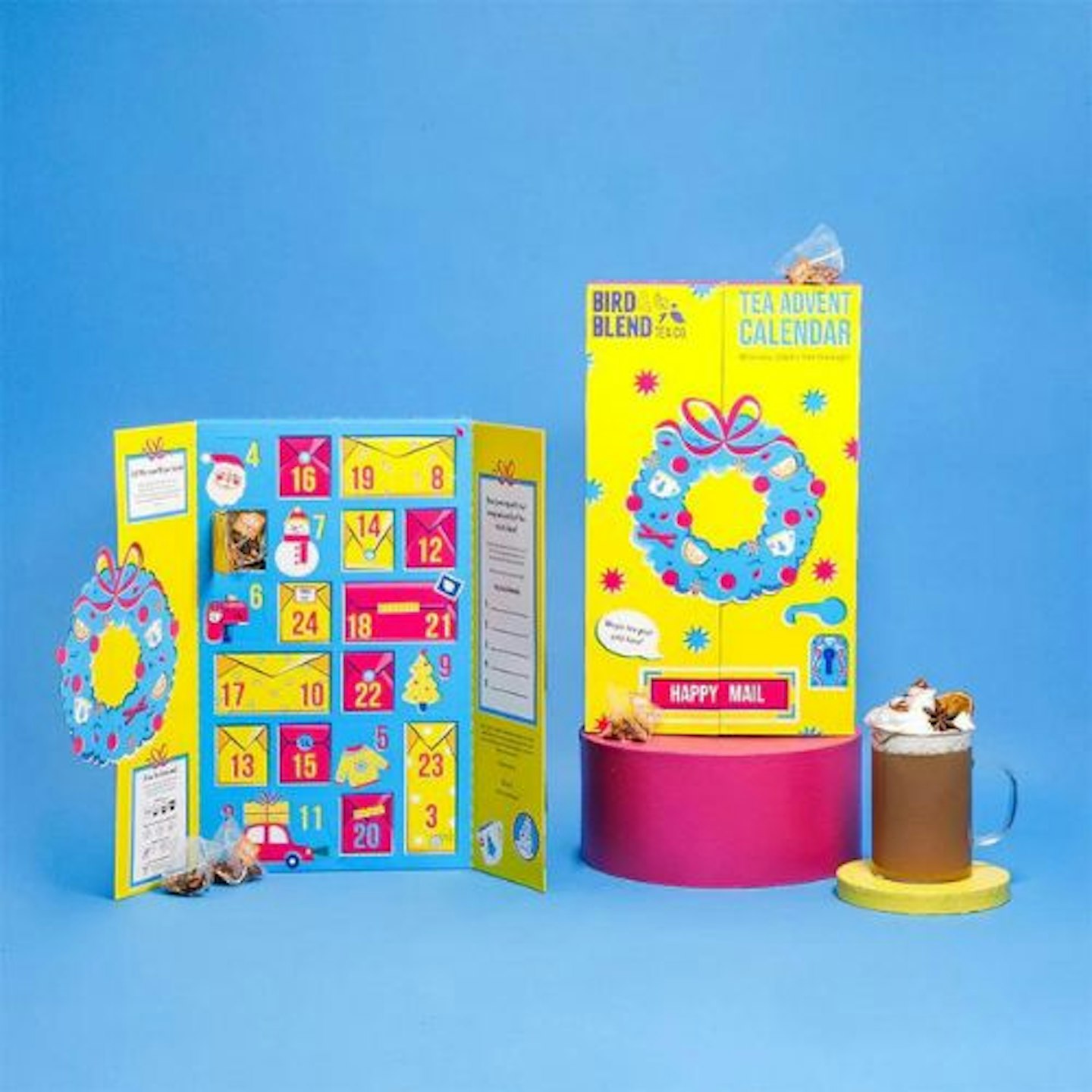 4 of 9
Bird and Blend Tea Advent Calendar
Bird & Blend's limited edition Tea Advent Calendar is full of tea treats packaged in a brightly coloured box to bring some cheer to your festive season. Highly rated, highly anticipated and a bestseller, we can't wait to get our hands on this. Prefer caffeine-free? They've got that, too.
Customer review: "What a great idea - an advent calendar for someone who doesn't like chocolate! We have had a lot of fun trying all the different teas, would definitely buy this again next year. Thank you!"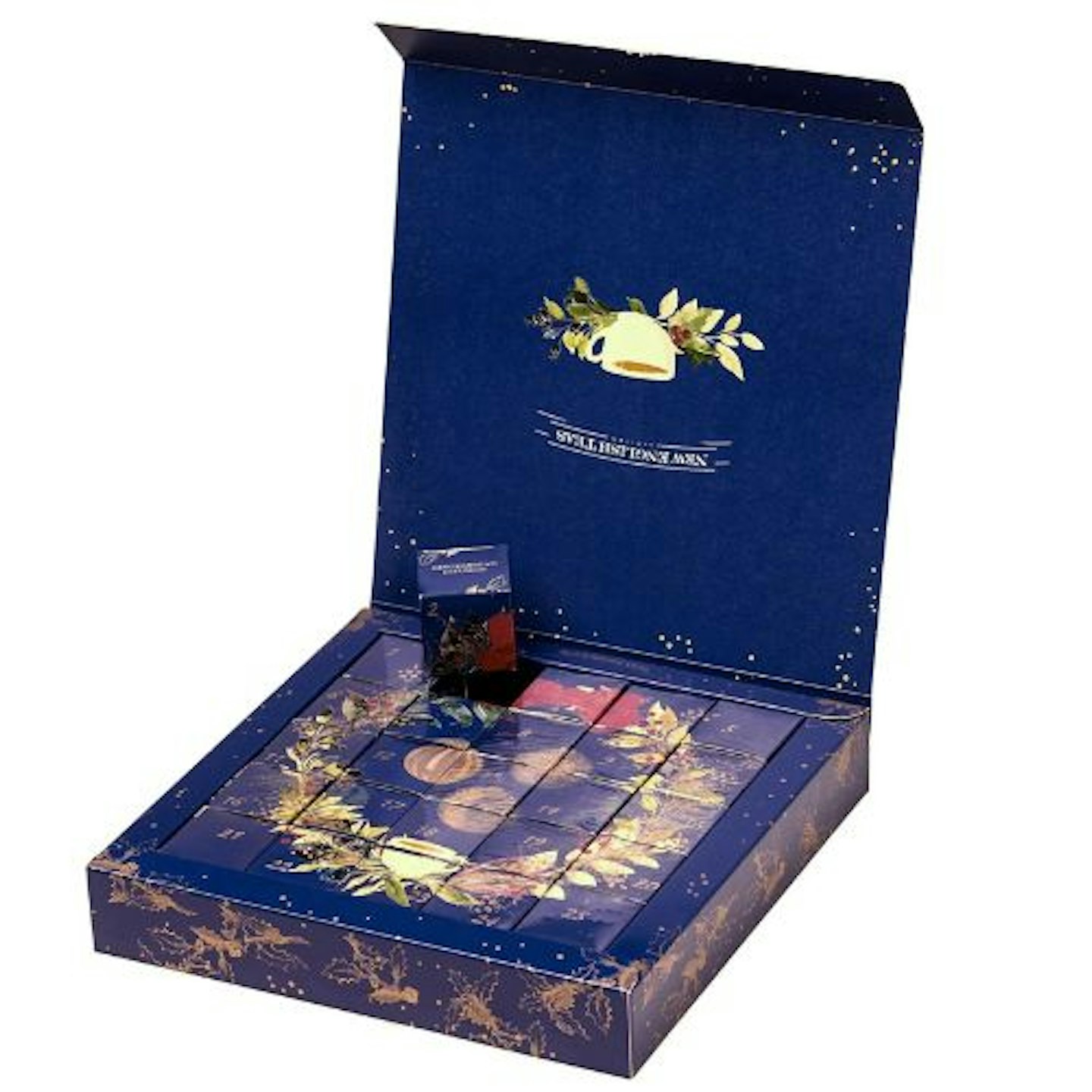 5 of 9
New English Teas The Tea Advent Calendar
The New English Teas The Tea Advent Calendar is one with fab value if you're looking to warm yourself with a brew every day in December. Look no further, this premium selection of specially blended teas and infusions will see you through. This calendar contains 25 individual boxes of tea, each with two tea infusions. Plus, loads of other Christmas tea gifts on their site. It's a yes from us.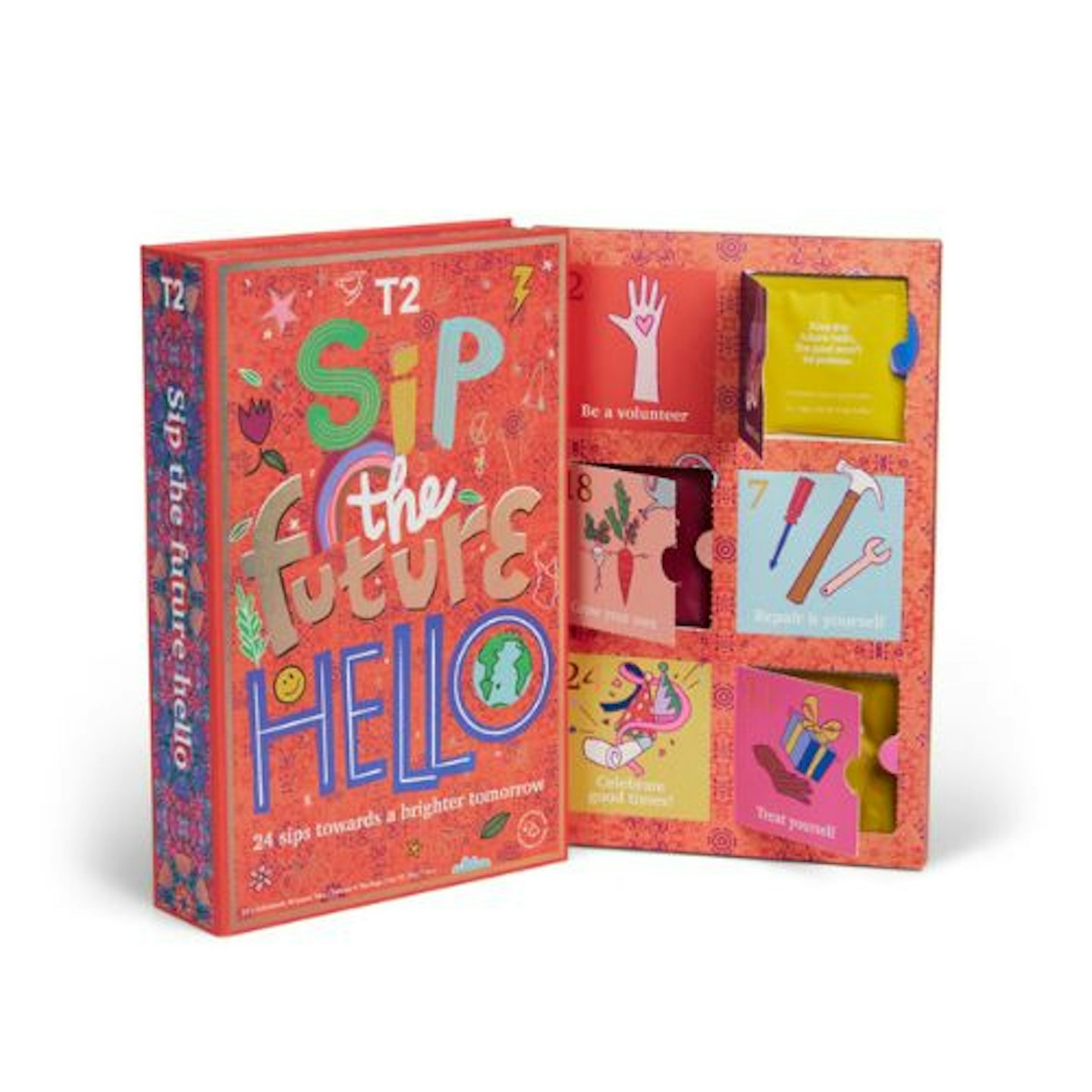 6 of 9
CREDIT: T2
Sip the Future Teabag Advent Calendar
If you're after something to bring a smile to your face each morning, this fab selection of T2 teas will do it with 24 advent doors to open. Their Sip the Future Teabag Advent Calendar comes with a fab variety of tea blends and affirmations to add a touch of positivity to a cold December morning.
Customer review: "So much fun to reveal each day! I love the nice touch of having a positive and meaningful call to action."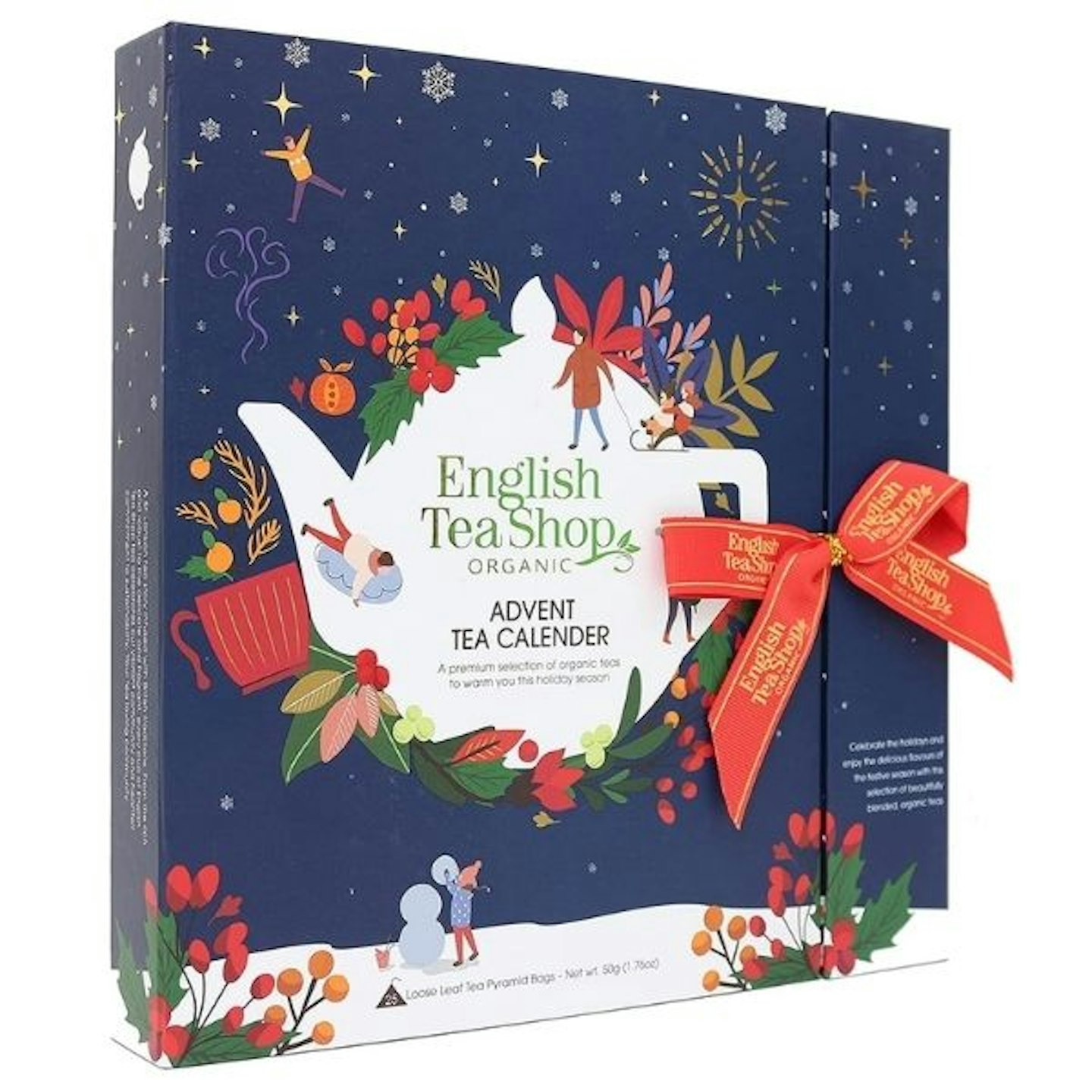 7 of 9
CREDIT: amazon
English Tea Shop Advent Calendar
If you're looking for an eco-friendly option, you'll be happy to know that the English Tea Shop tea bags in their Advent Calendar are fully compostable and staple-free. Oh, and they taste delish, too. We're truly spoiled for choice with their selection of organic teas put together in an affordable, beautifully presented advent calendar.
Customer review: "Brought this for my dad as he never has had an advent calendar, he really loved it and looked forward to opening a door each day. The only thing I can add is to put more flavours rather than two of the same. But that's just me being critical as most advent calendars are like that. Amazing product and so cute."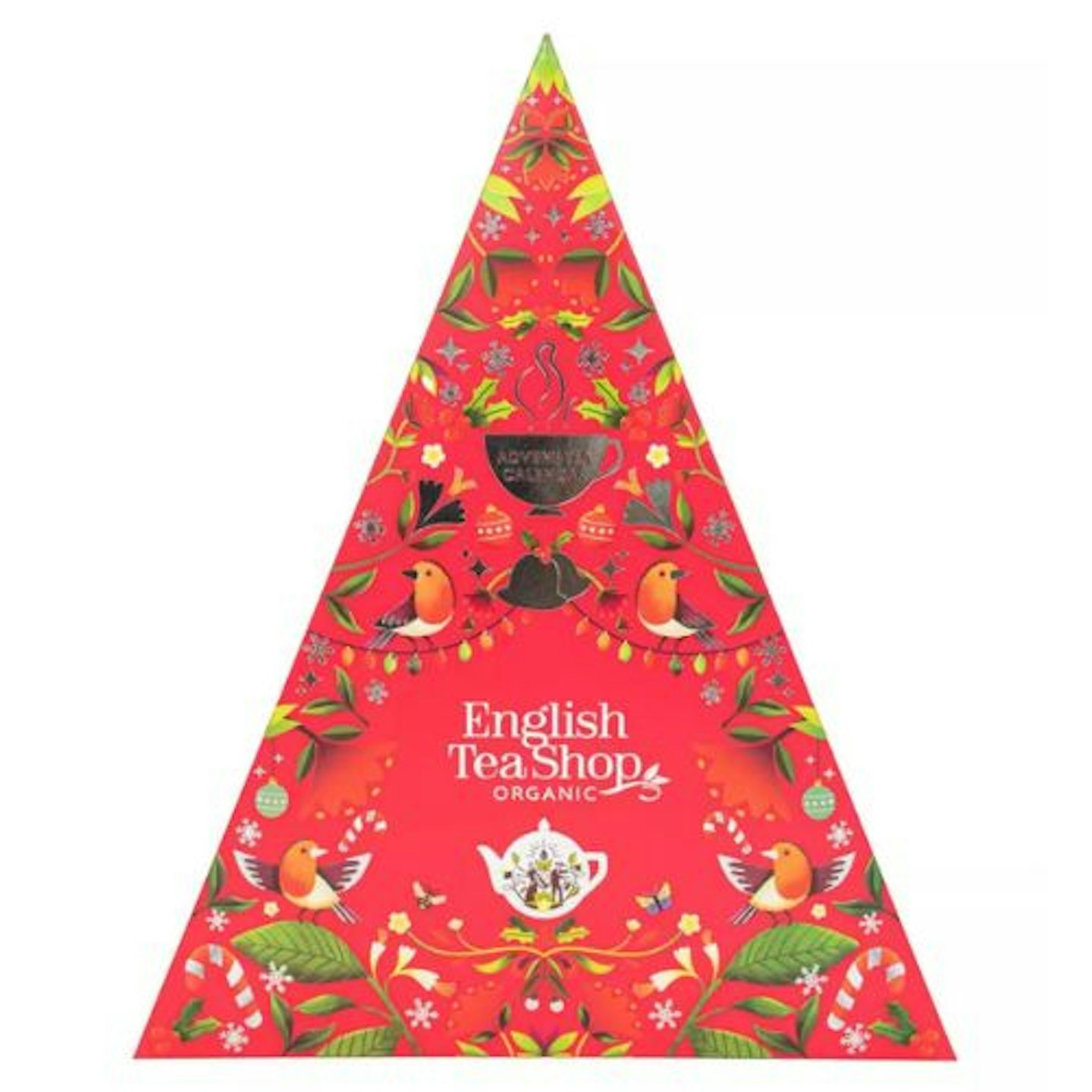 8 of 9
English Tea Shop Pyramid Advent Calendar
Another one from the English Tea Shop, but this Pyramid Advent Calendar can be found at Boots. Celebrate the holidays and step into Christmas with festive-flavoured teas. This carefully chosen edit of premium teas includes blends like chai, spice and peppermint and more.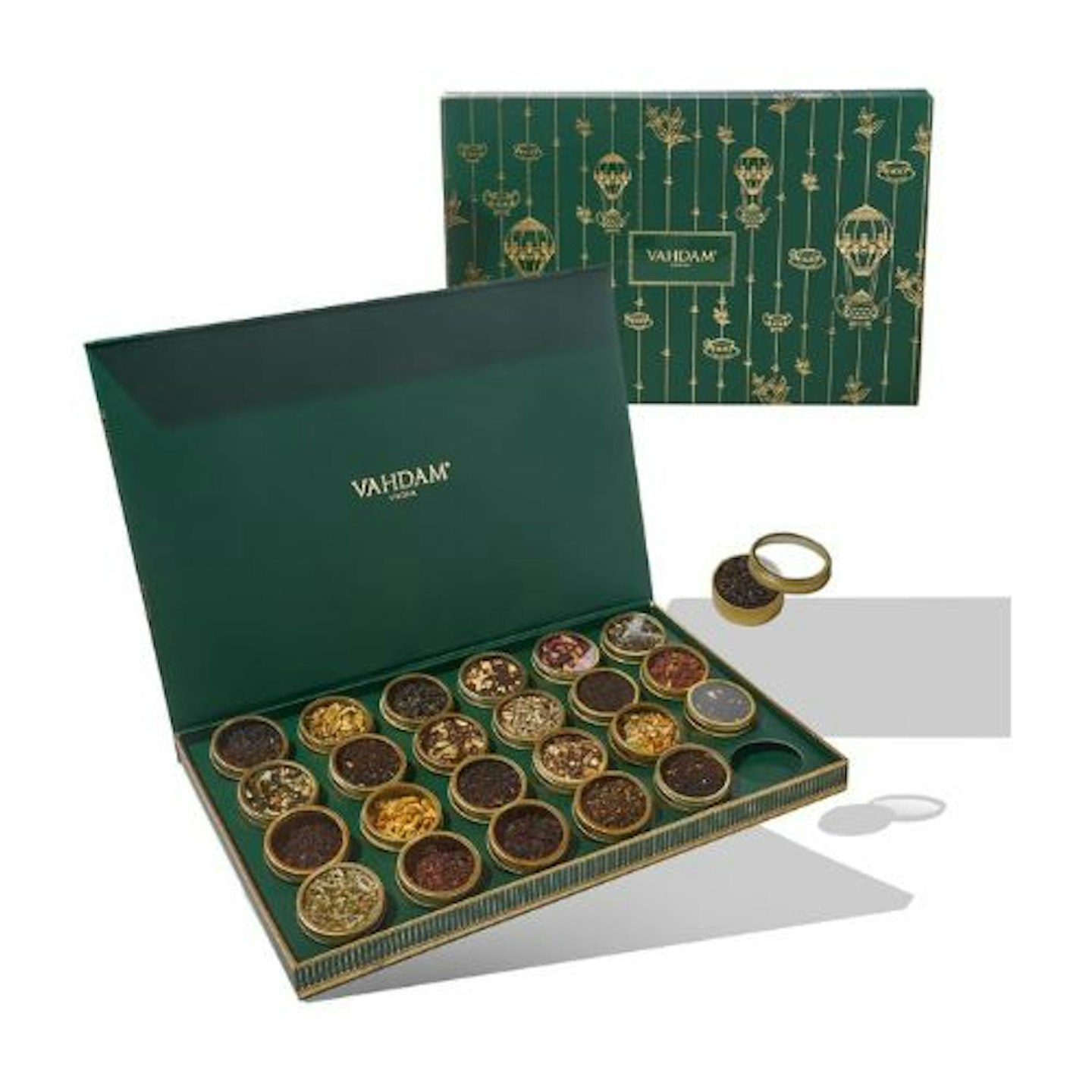 9 of 9
CREDIT: amazon
VAHDAM, 24 Tea Variety Pack
For a unique selection of tea from all around the world, the Vadham 24 Tea Variety Pack is your best bet. It may not be your traditional advent calendar, but the 24 tea selection makes it the perfect opportunity for gifting at the start of December. A Christmas 3 Tin Caddy Set is also available, too. Definitely one for you if you're a fan of loose-leaf tea.
Customer review: "What a beautiful collection of teas. Excellent packaging, a little treat for myself to enjoy the lead-up to Christmas. Only tried 3 so far, but interesting flavours and tasty. Each pot will make 4 to 5 cups I'm sure, so will be treating myself for quite a few months. Would certainly recommend and may get some as gifts too."
FAQs
When are advent calendars released?
Advent calendars can go on sale as early as August. But the bulk of the industry's favourite brands, like beauty advent calendars, often put theirs on sale between September and November. Make sure to sign up for your favourite brands' waitlists and keep an eye on your emails - once they're gone, they're gone!
Marina Avraam is the Deputy Commercial Content Editor for Closer. Hobbies include (but not limited to) finding the best designer dupes, buying every iteration of the adidas gazelles and listening to celeb podcasts every hour of every day.