Wedding planning can be super stressful, there's no doubt about it. When it comes to bridesmaid dresses, a bride always wants her party to feel as comfortable as possible. Finding a dress that suits your bridal party can be tricky but it's always helpful to find some cheap bridesmaid dresses that suit everybody.
With bridal outfits and wedding shops becoming much more accessible on fashion brands like ASOS and Pretty Little Thing (ahem, remember Molly-Mae's super cute bridesmaid dress?). Now it's super easy to snap up the cutest looks that are perfect for every wedding.
We know that choosing a colour for your bridesmaid's dresses is an important decision. You might be trying to decide between sage green bridesmaid dresses, blue bridesmaid dresses or red bridesmaid dresses, but don't stress, we're here to help.
Whether you have a boho vibe going on, or have a bright and summery wedding planned, we've pinned down the best plus-sized bridesmaid dresses. Just take your pick.
Where can I buy my bridesmaid dresses?
Traditionally, shopping for bridesmaids' dresses can be a tricky job. From finding the right shop to getting dresses tailored, the money can add up.
The good thing now is that many mainstream fashion brands have created plus-size wedding lines, and bridal party options and there's a mass of occasion wear out there that you can choose from.
Some of our fave shops for your perfect bridesmaids' outfits - which also have plus-sized lines - include ASOS, Chi Chi Clothing, Simply Be, Coast, Amazon, Etsy, QUIZ, John Lewis and Boohoo.
SHOP: The best plus-sized bridesmaid dresses
If you're looking to shop bridesmaid dresses, we've got your back. Keep scrolling to shop some of our favourite bridesmaid dresses that promise not to break the bank.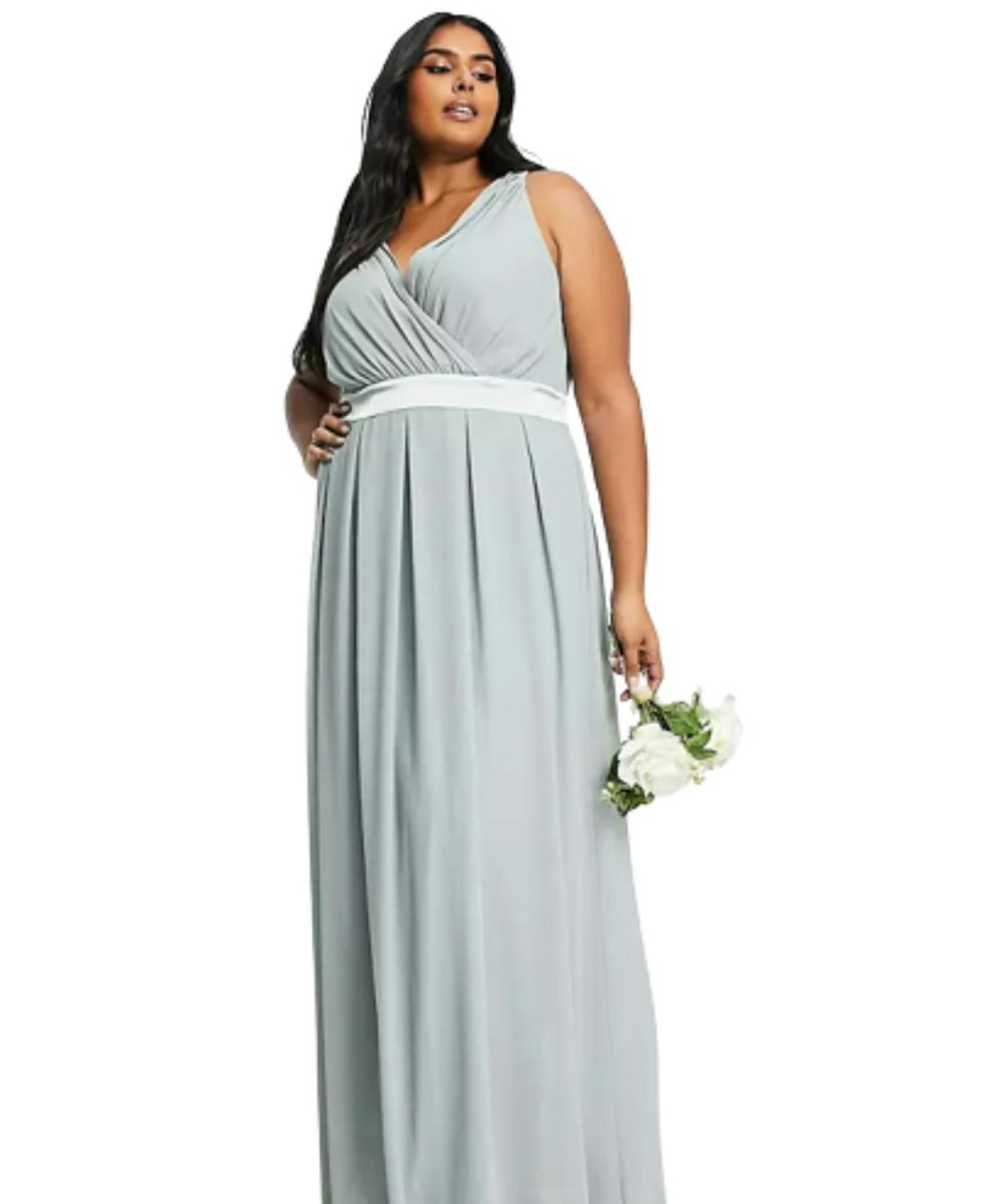 ASOS
Description
This sage green bridesmaid dress is chic yet understated with a slight plunge neck. In a light,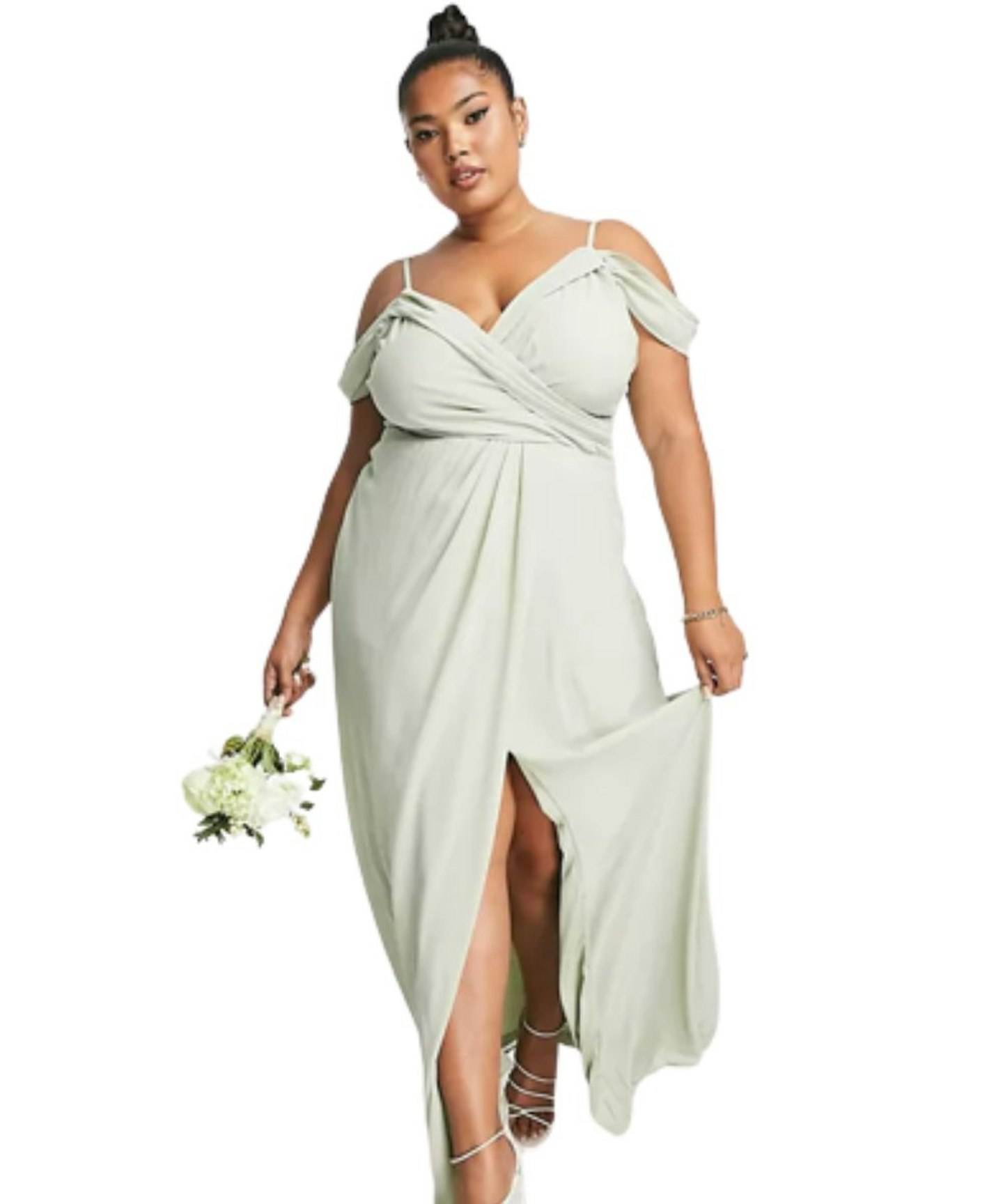 ASOS
Description
Wrap dresses are perfect for any wedding and this sage green choice is lightweight and floaty. The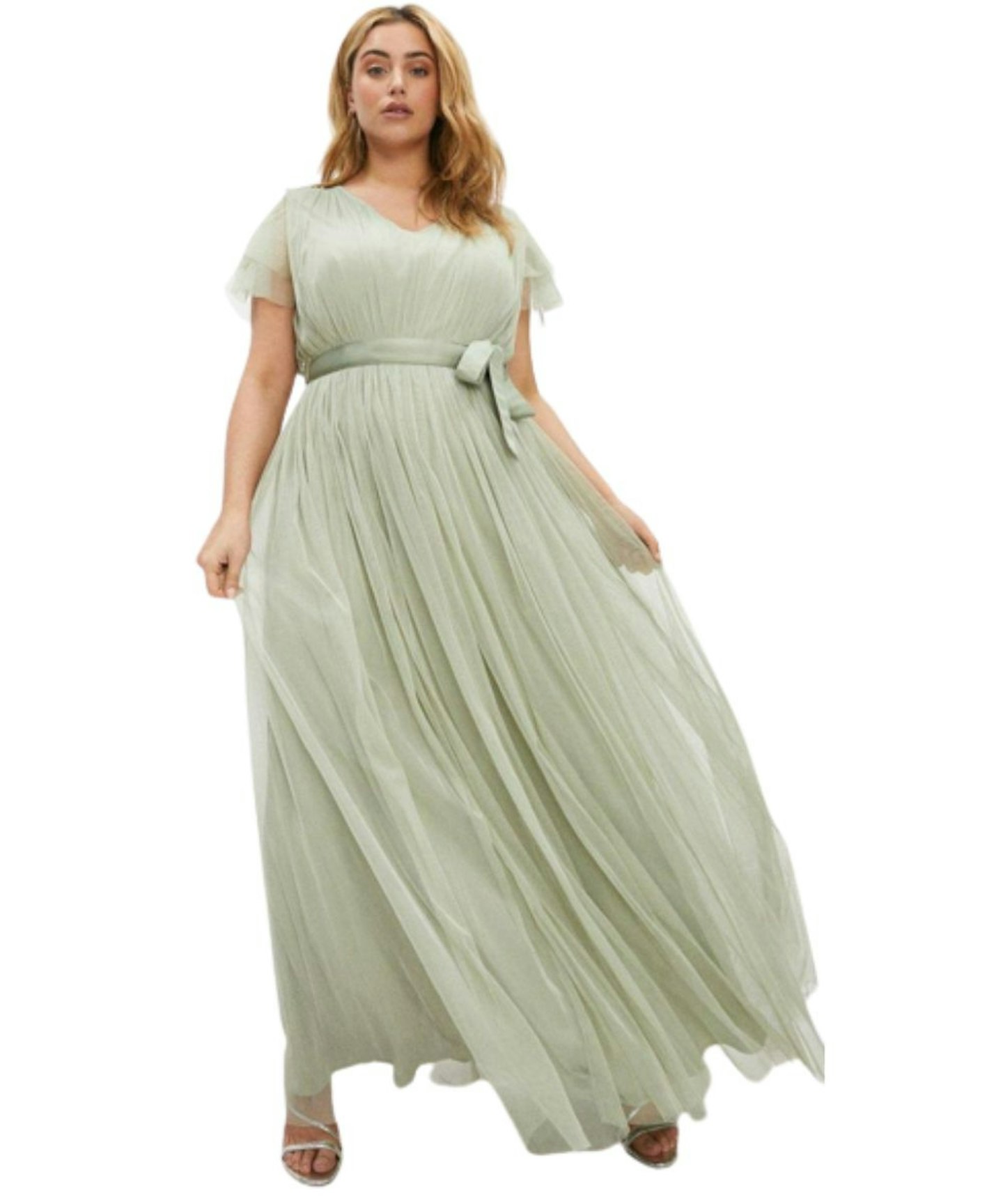 Coast
Description
This super elegant maxi dress with flattering belt detail would work well for a spring or summer
Dreaming of your bridal party wearing some stunnin' blush pink bridesmaid dresses? Shop some of our top picks guaranteed to make your bridesmaids look and feel their best.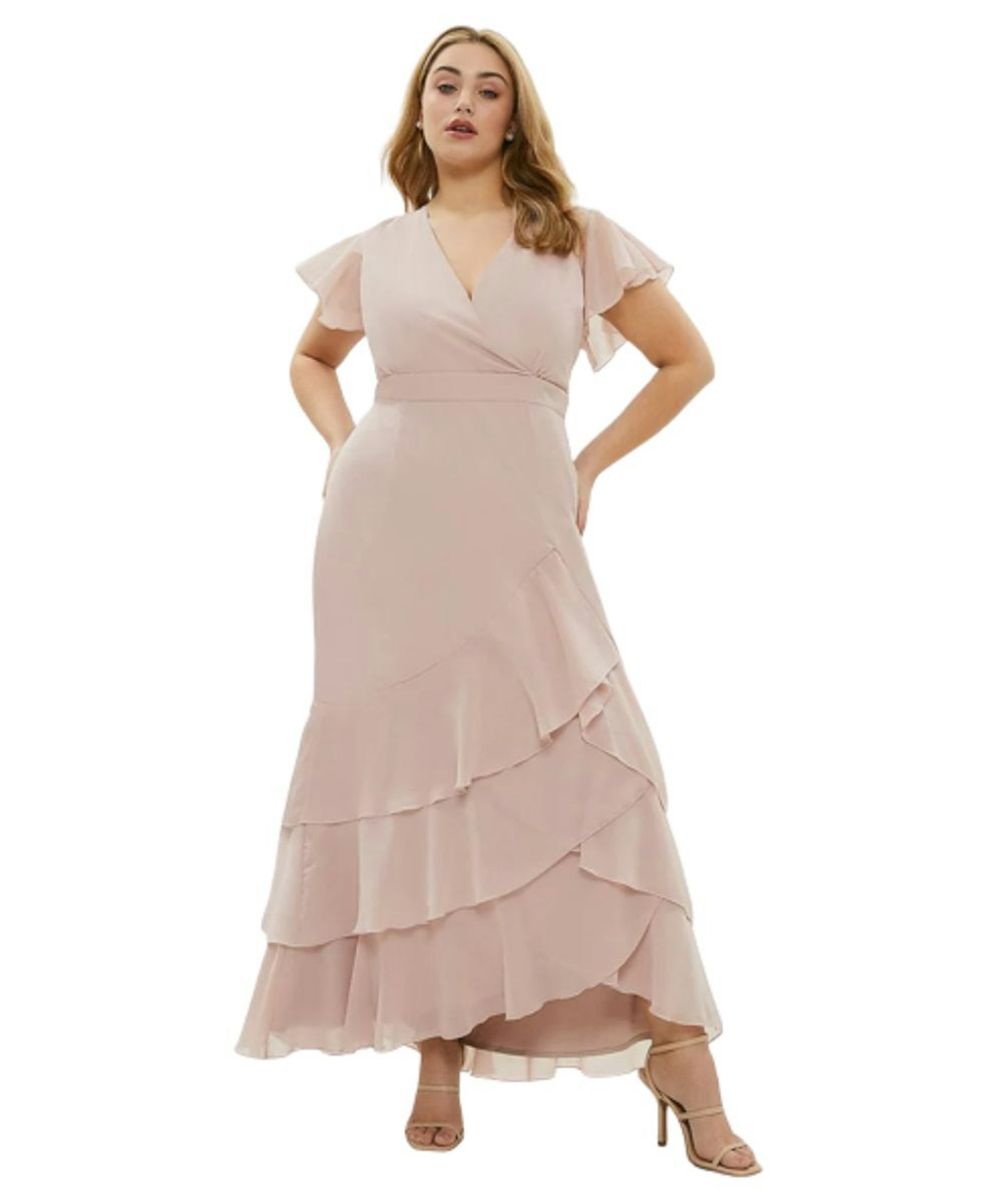 Coast
Description
If a destination beach wedding is on the cards, you'll want your bridesmaids to feel super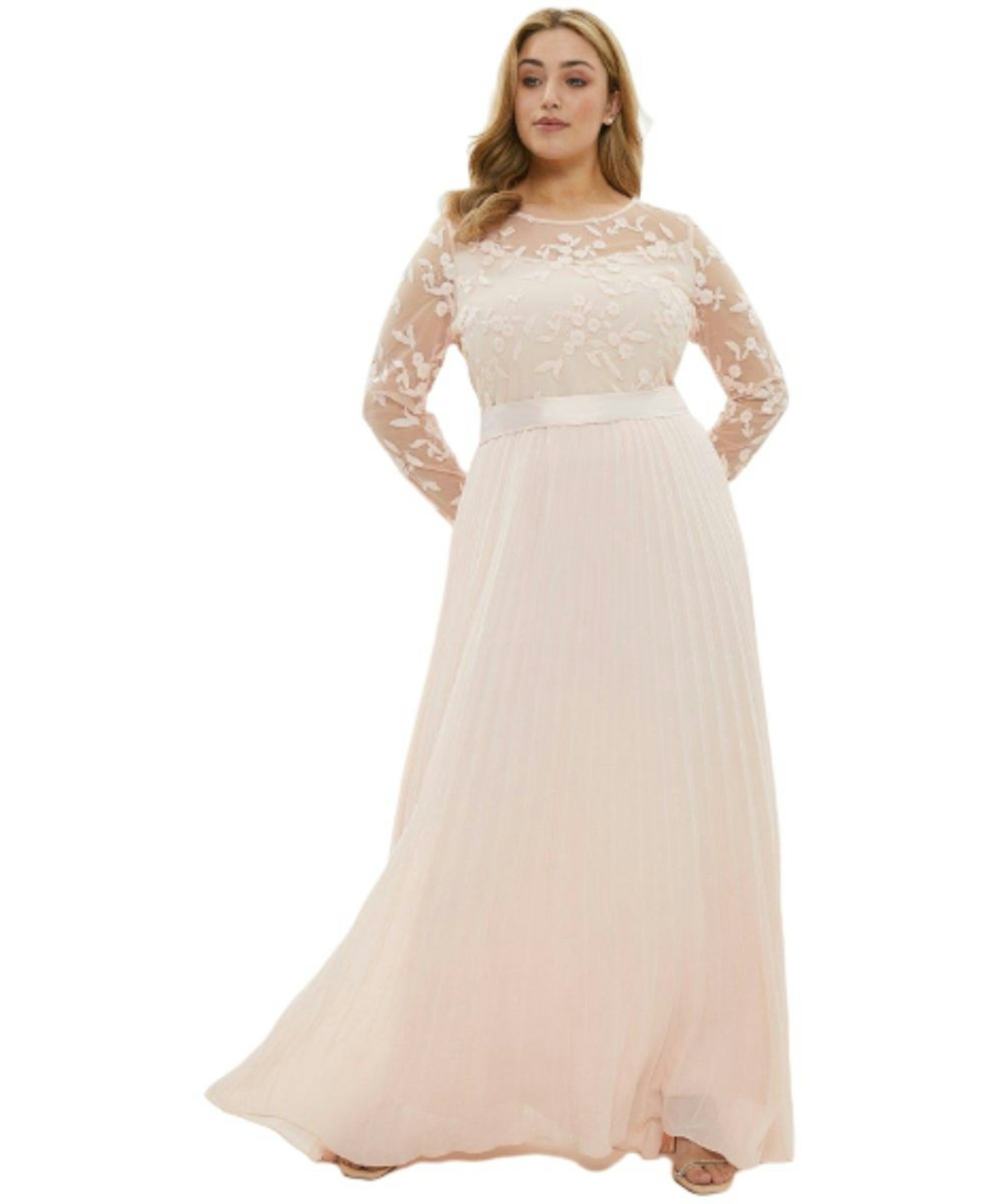 Coast
Description
It can be hard to find a long-sleeve dress that's comfortable and appropriate for a wedding, but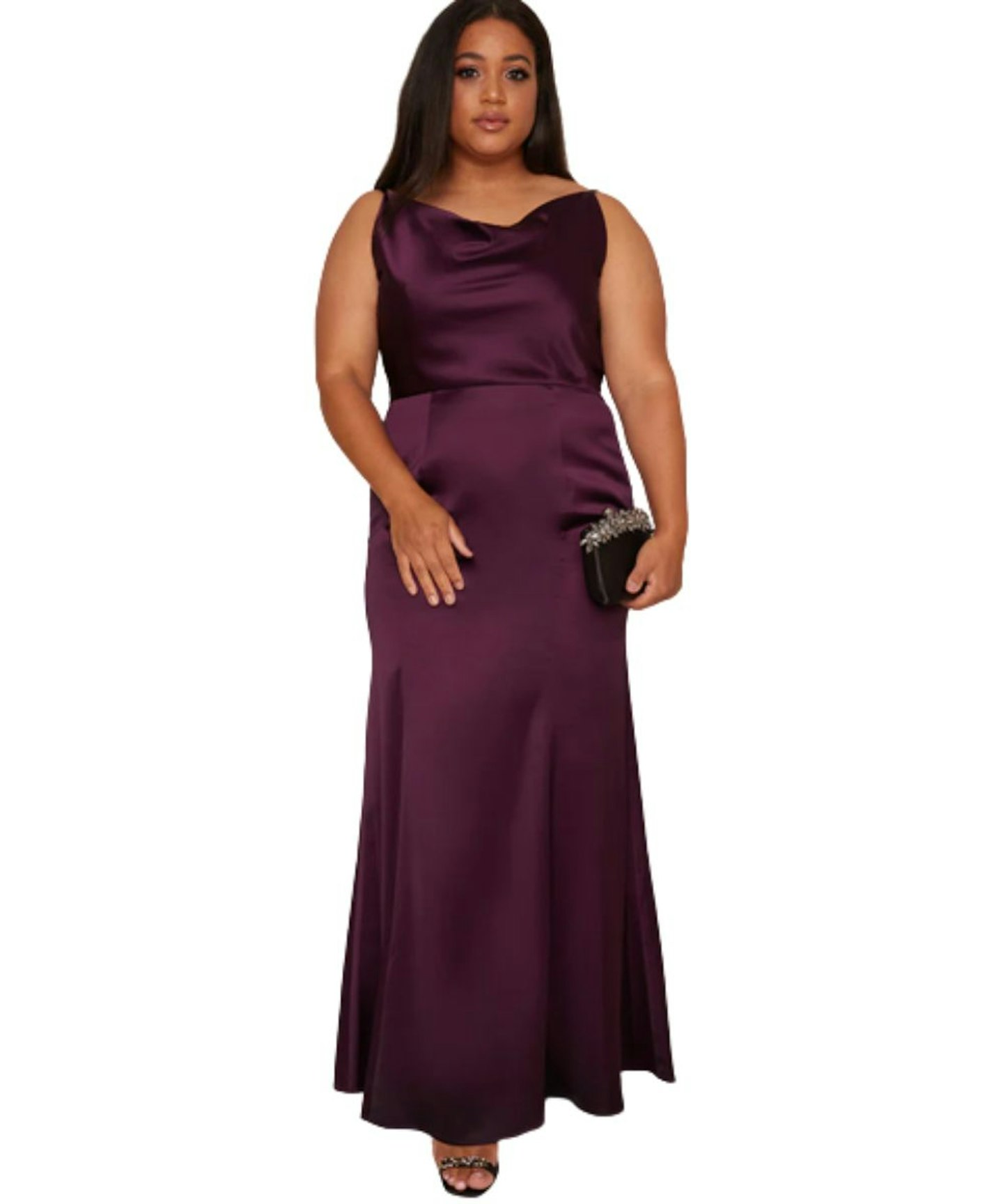 Chi Chi London
Description
Satin slip dresses just exude sophistication, and this purple number is deep and sexy. As well as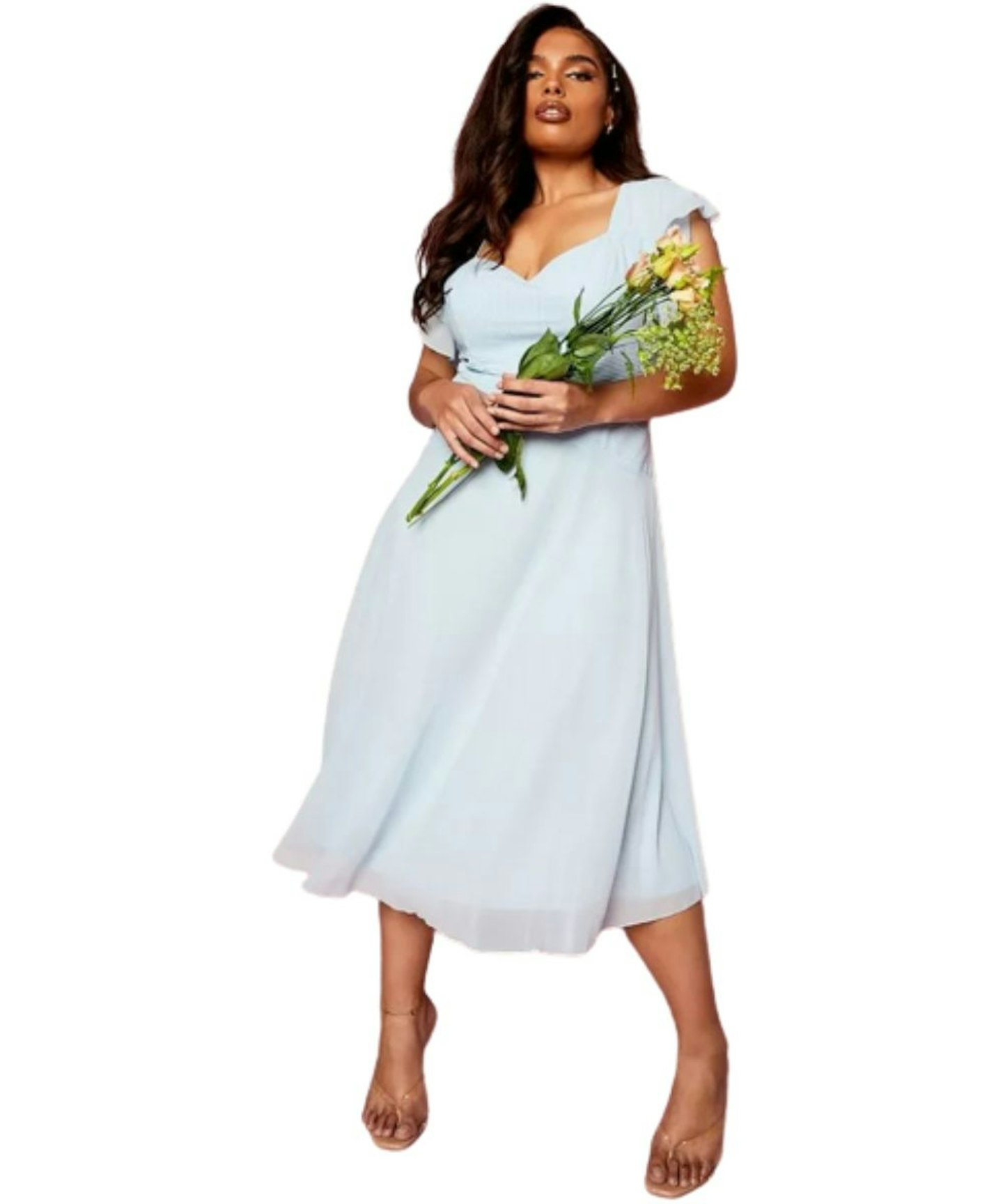 Boohoo
Description
If you're not looking to splash out or you want to save your bridesmaids from spending too much,
When is wedding season?
Traditionally, wedding season runs between spring and autumn - although there's nothing wrong with having a winter wedding.
Most couples will marry in the months of July, August and September. Usually, this is the time in which people will be fighting for those venues. Summer weddings are very popular, but as we all know, here in the UK you can never trust the weather!
What colour bridesmaid dresses should I get?
If you're reading this article, then chances are you'll already have an idea of what colour scheme you're going for when shopping for bridesmaid dresses, as well as what theme you might be having for your wedding.
You can even have a variety of bridesmaid dress colours - if you use a palette with different tones than your stand-out colour, then it can be a really pretty and unique way to dress up your bridal party.
Some brides even let their bridesmaids go rogue and choose their own colours! It all depends on what you want for your perfect wedding.
Caitlin Casey is a Senior Beauty & Fashion Products Writer for heat, Closer, and Grazia. She covers shopping, women's lifestyle, popular culture as well as all things trending.