Regardless of whether it's yours, a family members or your best pals; a baby shower is the perfect occasion to dress up.
It's the time to celebrate a baby being born and of course, people whose lives are about to change forever.
Expert stylist Styled By Susie agrees and suggests choosing something feminine and floaty for the event.
"Attending a baby shower is a great opportunity to dress up! Ditch anything too skimpy and instead choose more feminine styles. You could go for a floral midi dress with trainers or boots, which will be comfortable if you are playing party games."
"It's important to find out if there is a dress code before you attend. Baby showers are becoming more popular which means they are getting slicker and can be on the formal side."
If it's your baby shower? Prepare to dazzle.
"All eyes will be on you and your gorgeous baby bump, so make sure you are wearing something that feels and looks fabulous." says Suzie.
"It's vital that you are comfortable and it'll be a tiring day for you, talking, unwrapping presents and playing games. You will be sitting for long periods of time, so choose jersey fabrics that will keep you comfortable whilst looking stylish."
"You don't necessarily have to wear clothing from maternity ranges, and there are plenty of fabulous jersey jumpsuits or wrap dresses that would work for this occasion."
So from midi dresses and playsuits to suits we've found the best outfits to wear to a baby shower...
We may receive commission for purchases made through our links
What to wear to a baby shower... for mum-to-be
Baby shower outfit ideas for the mum-to-be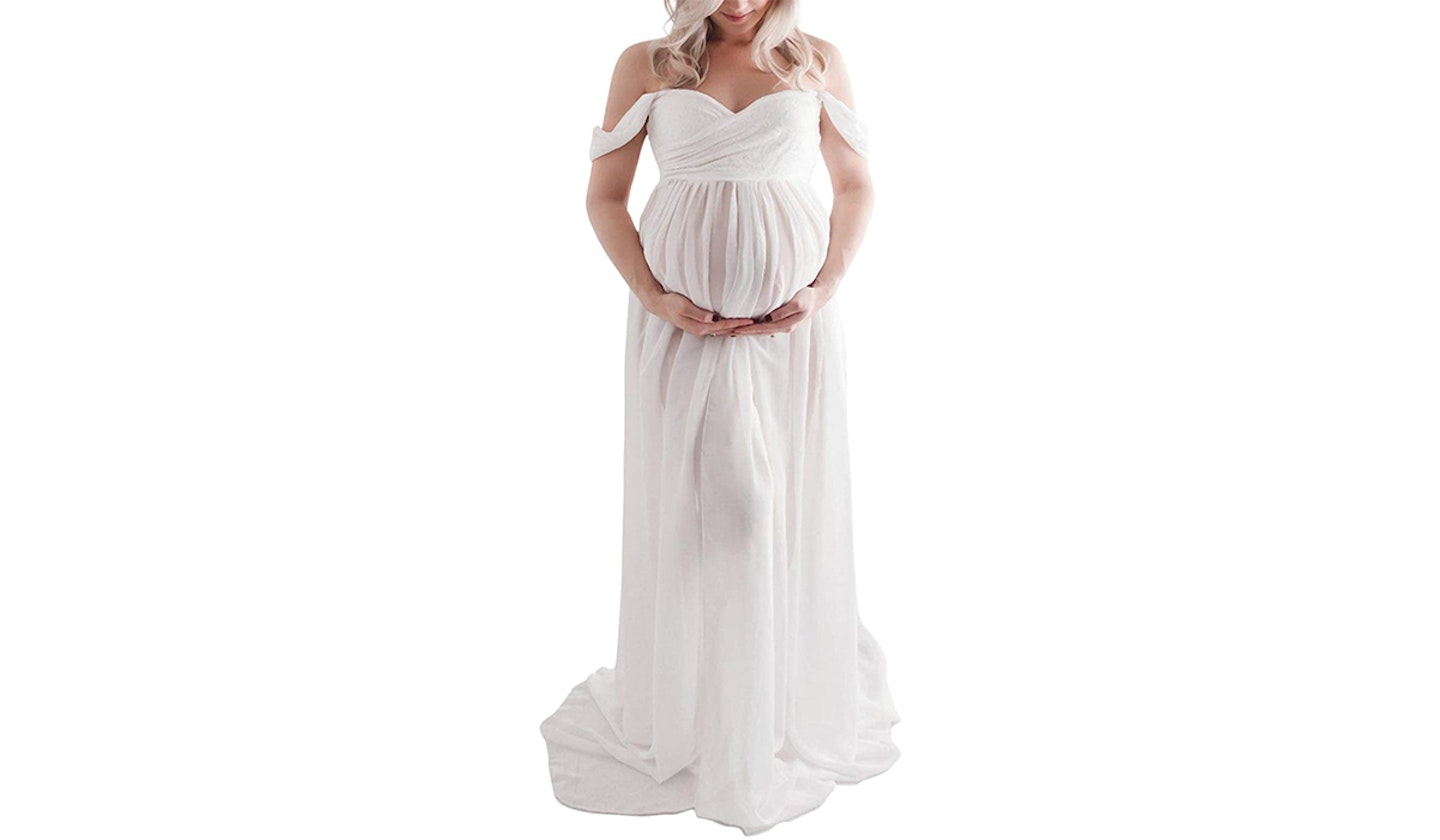 1 of 3
CREDIT: Amazon
H1ING Maternity Dress
If you want to look #extra during your baby shower (who doesn't?) then this is the perfect wow dress.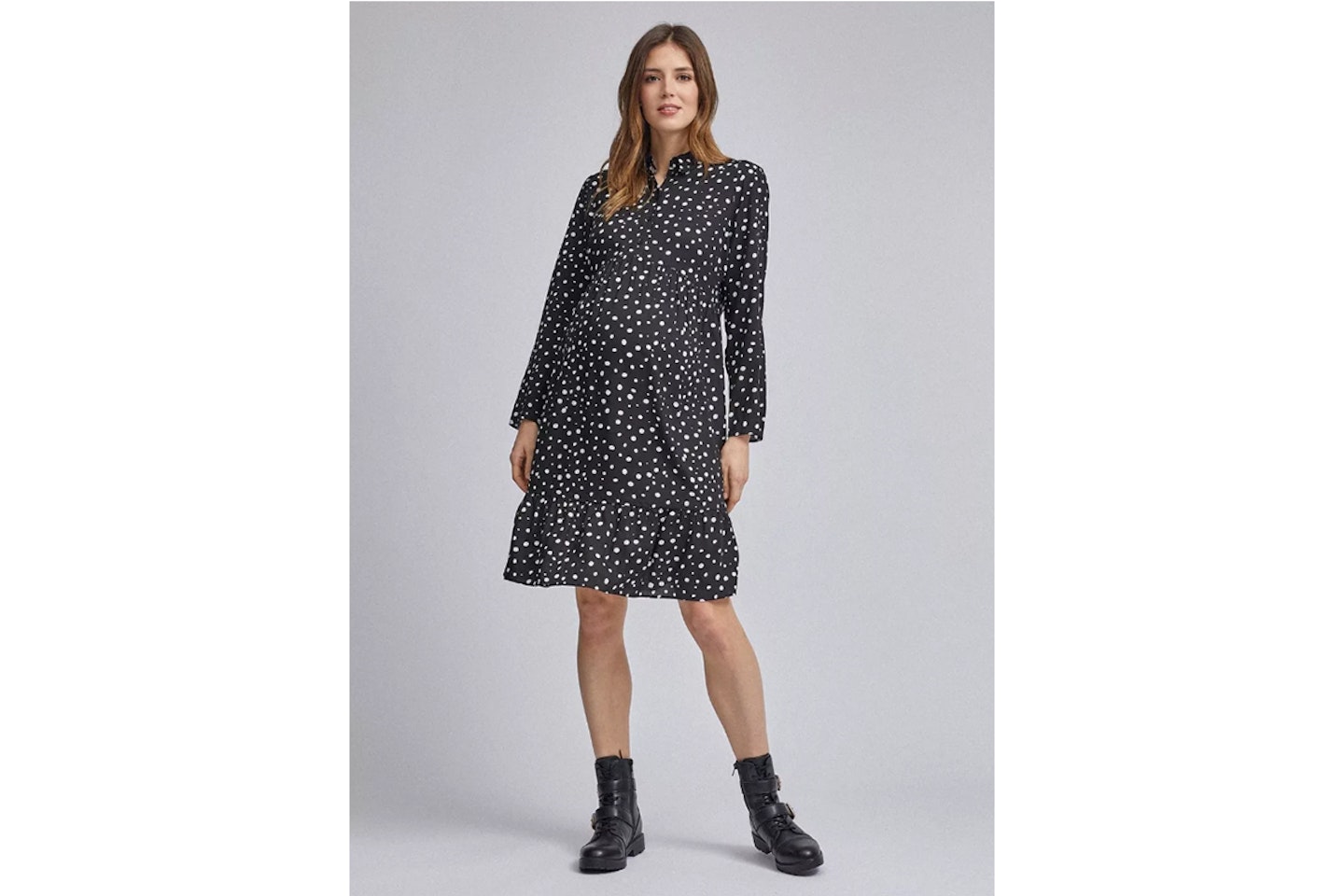 2 of 3
CREDIT: Dorothy Perkins
Maternity Black Spot Printed Dress
This gorgeous dress from Dorothy Perkins is perfect for a low-key, yet incredibly chic vibe.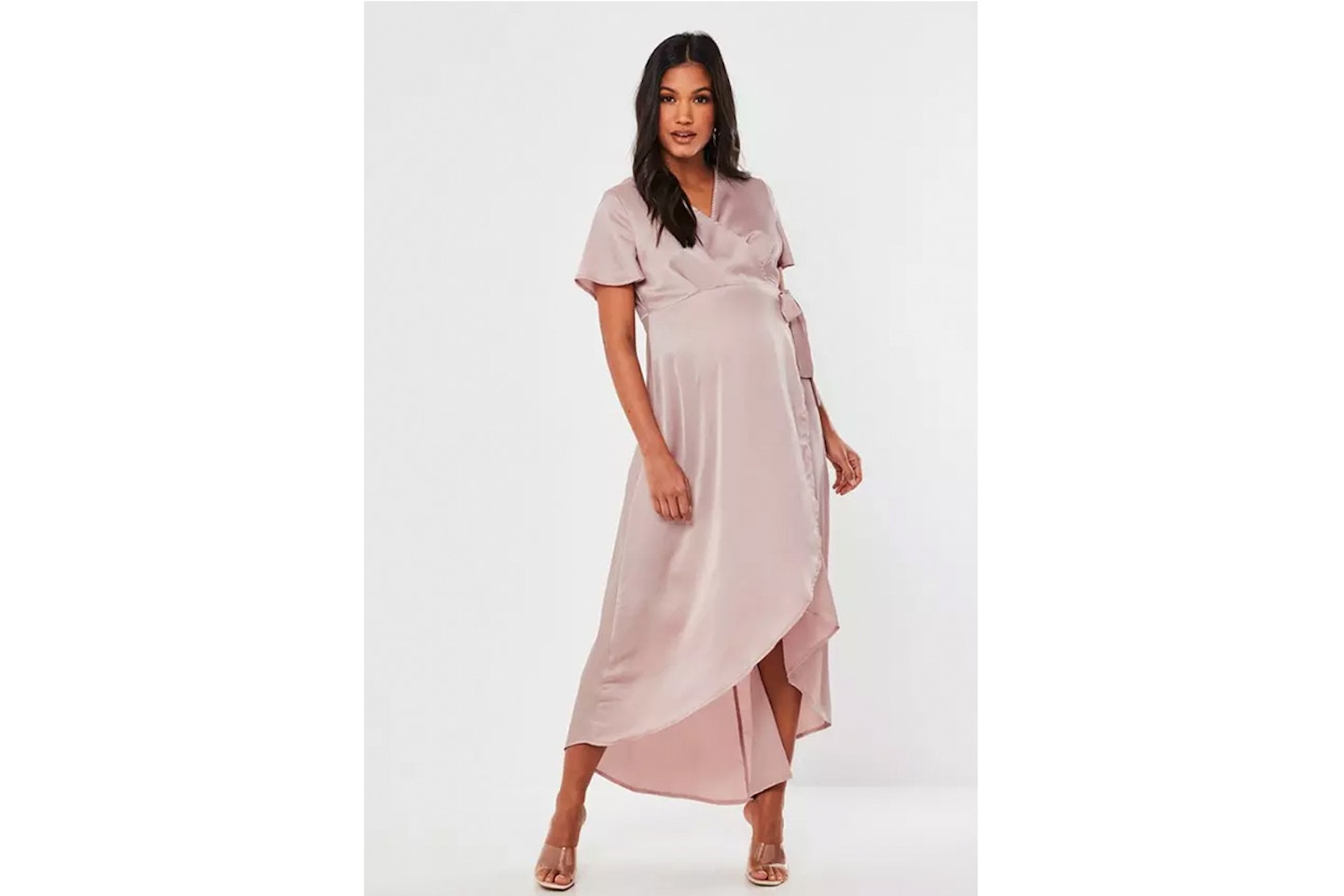 3 of 3
CREDIT: Missguided
Pink Satin Wrap Dress
Turn heads for all the right reasons with this dreamy satin number from Missguided.
What to wear to a baby shower... as a guest
Baby shower outfit ideas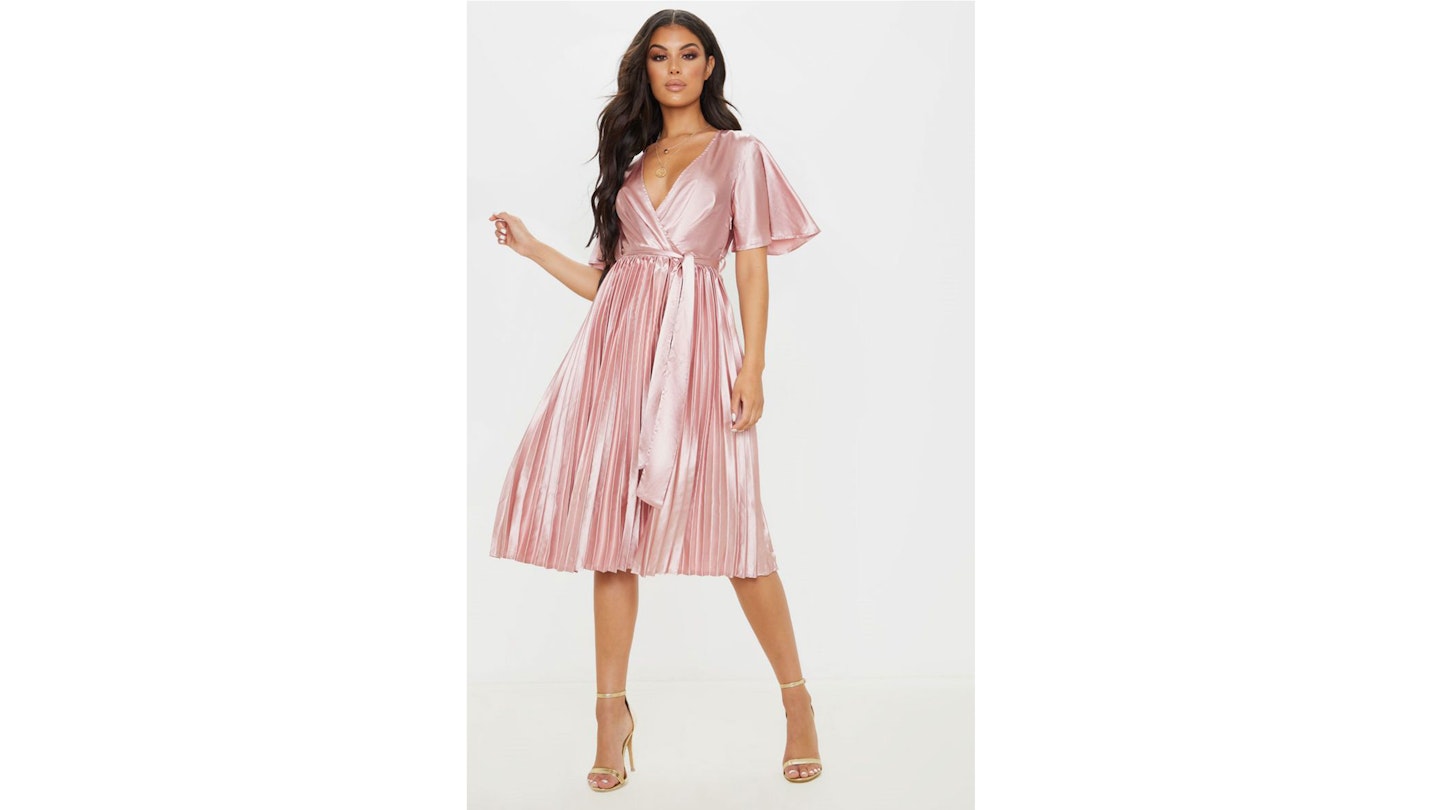 1 of 13
CREDIT: Pretty Little Thing
Mairee Dusty Pink Satin Pleated Midi Dress
This gorgeous pink pleated midi dress is perfect for a baby shower; not too short and not too long either.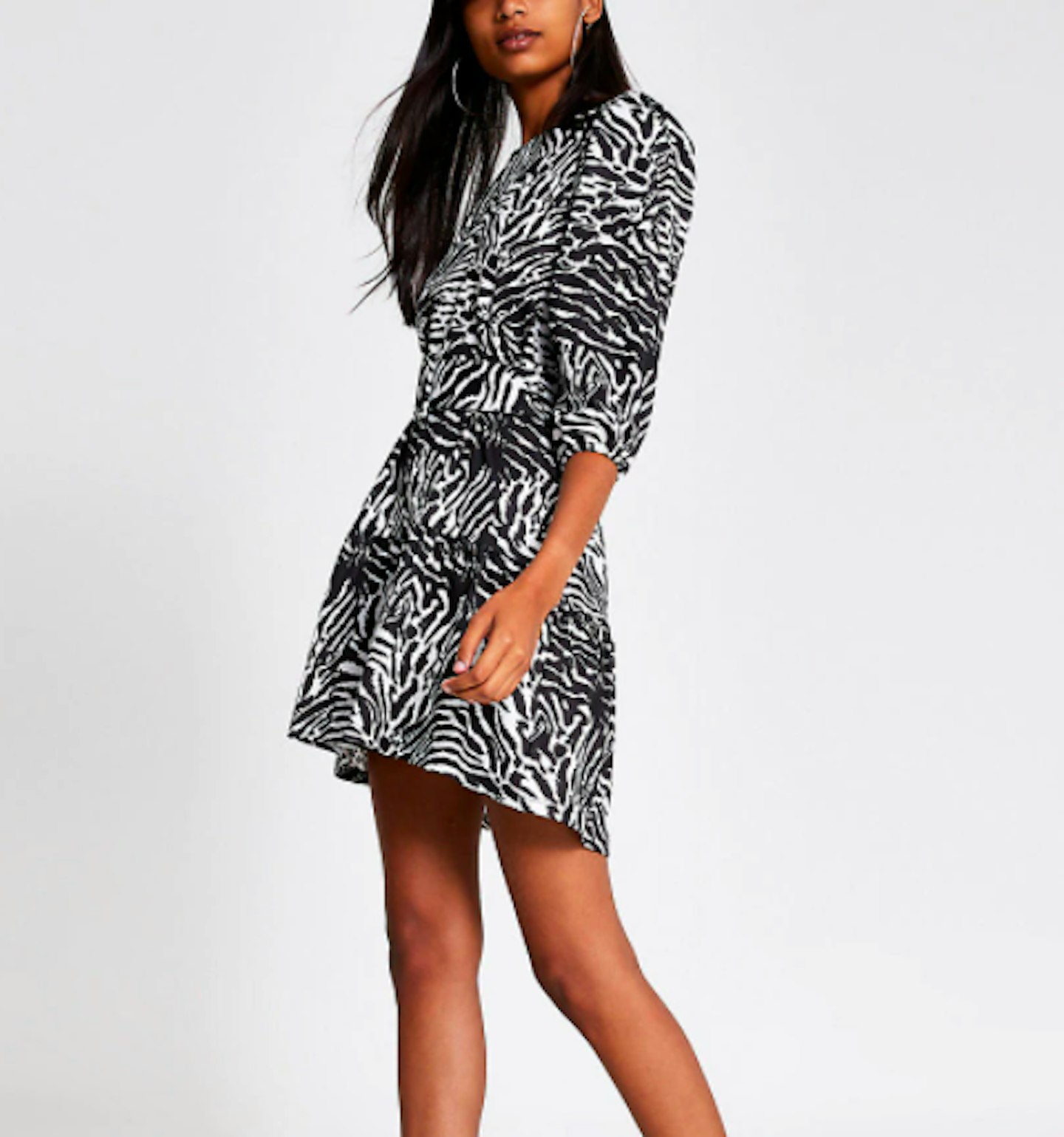 2 of 13
CREDIT: River Island
Black Printed Puff Sleeve Belted Mini Dress
You can't go wrong with an animal print dress. The puff sleeves and ruffled hem will add a little something to your outfit.
3 of 13
CREDIT: Dorothy Perkins
Maternity White Floral Print Fit And Flare Dress
This white floral maternity dress is a must. It fits loose meaning you'll keep fairly cool in this short sleeve dress.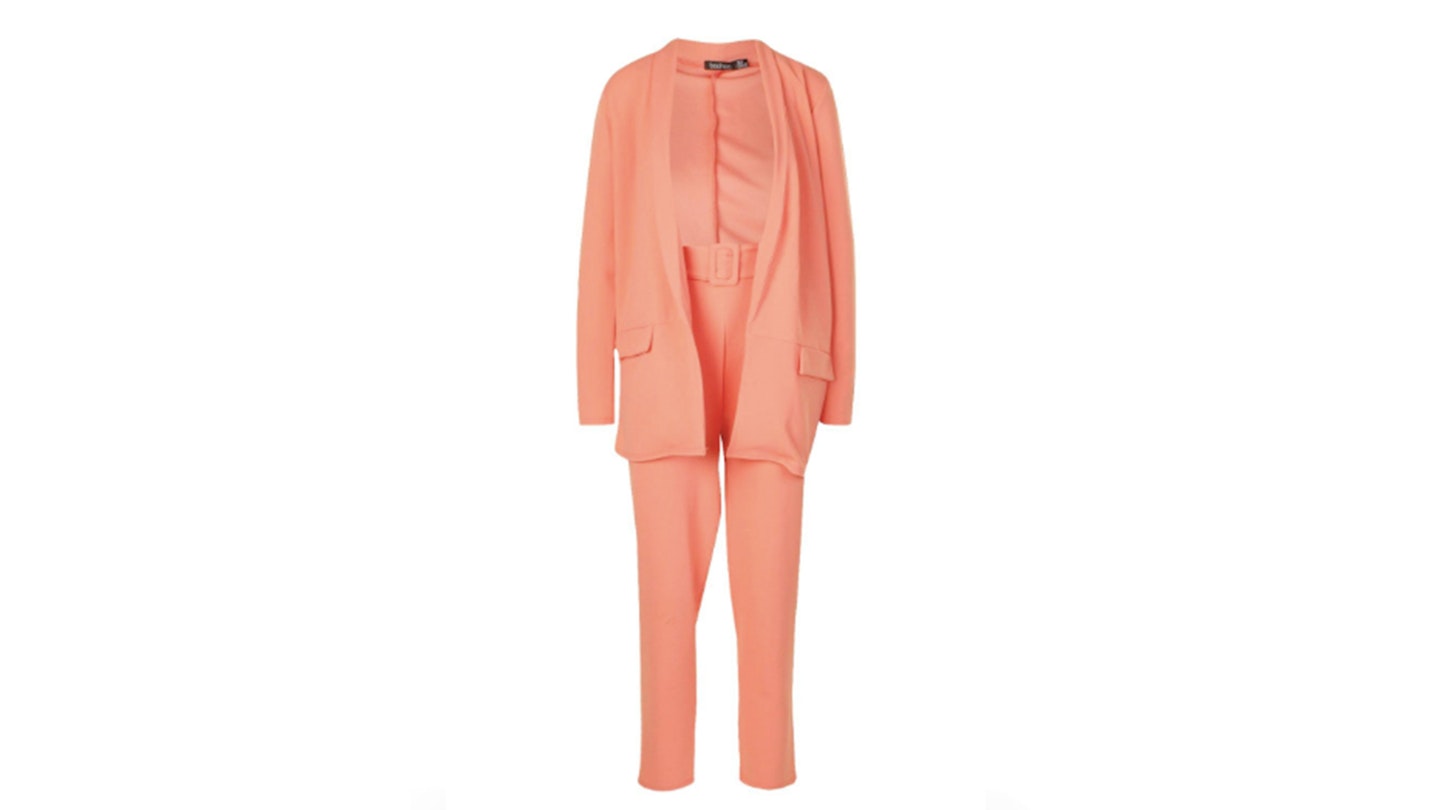 4 of 13
CREDIT: Boohoo
Tailored Blazer & Self Fabric Belt Trouser Suit Set
For less than £30 you can't really go wrong with this peach suit. A suit is perfect to wear to a baby shower because you just need a plain vest or t-shirt underneath - meaning you don't need to plan much.
5 of 13
CREDIT: Missguided
Red Floral Ruched Side Tiered Midi Dress
This red floral print dress with multiple ruffles is EVERYTHING. Not only would it look great at a baby shower but it's a go to for any fancy occasions you have planned.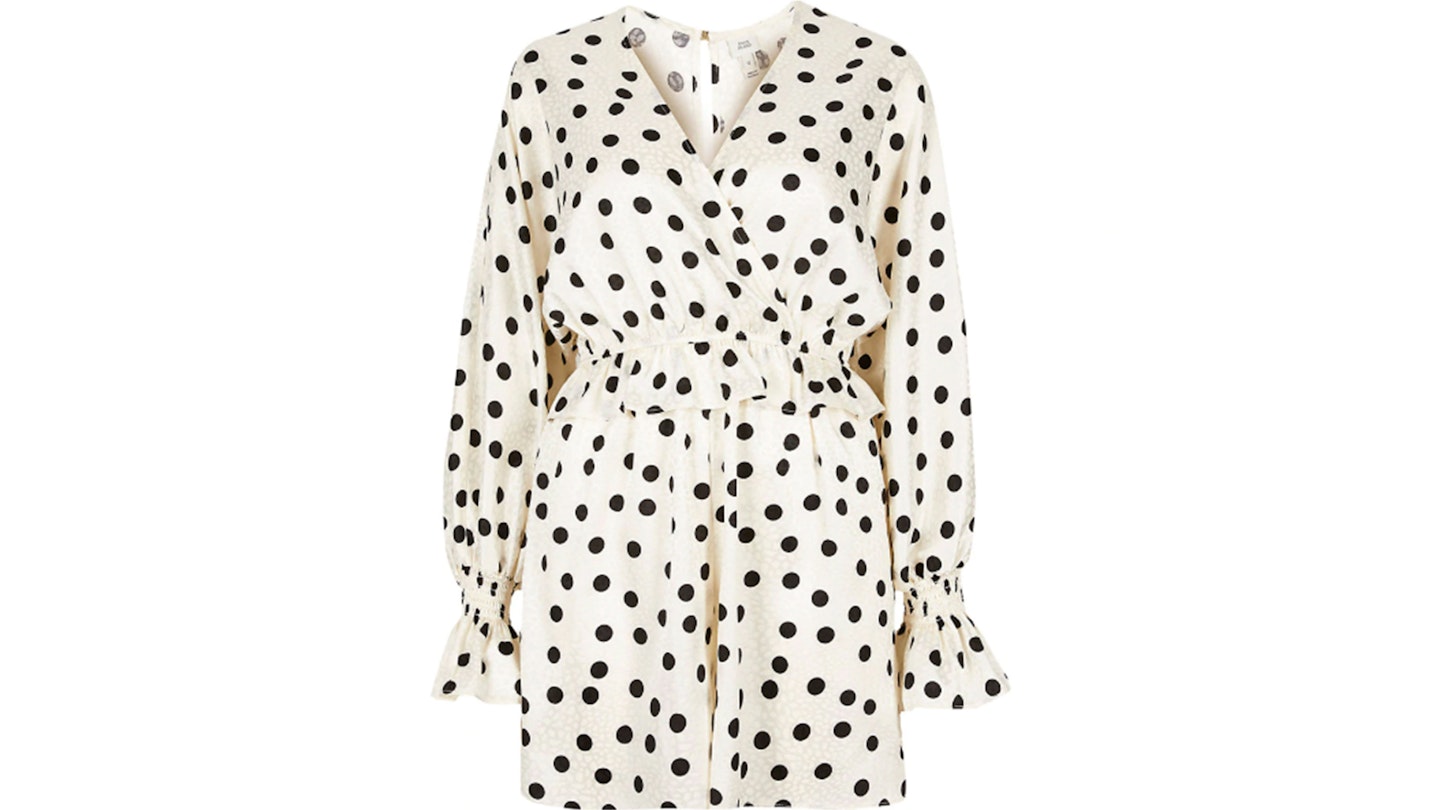 6 of 13
CREDIT: River Island
White Polka Dot V Neck Frill Playsuit
If you struggling putting together an outfit then why not wear a playsuit? This one is gorgeous and we're loving the frill detail.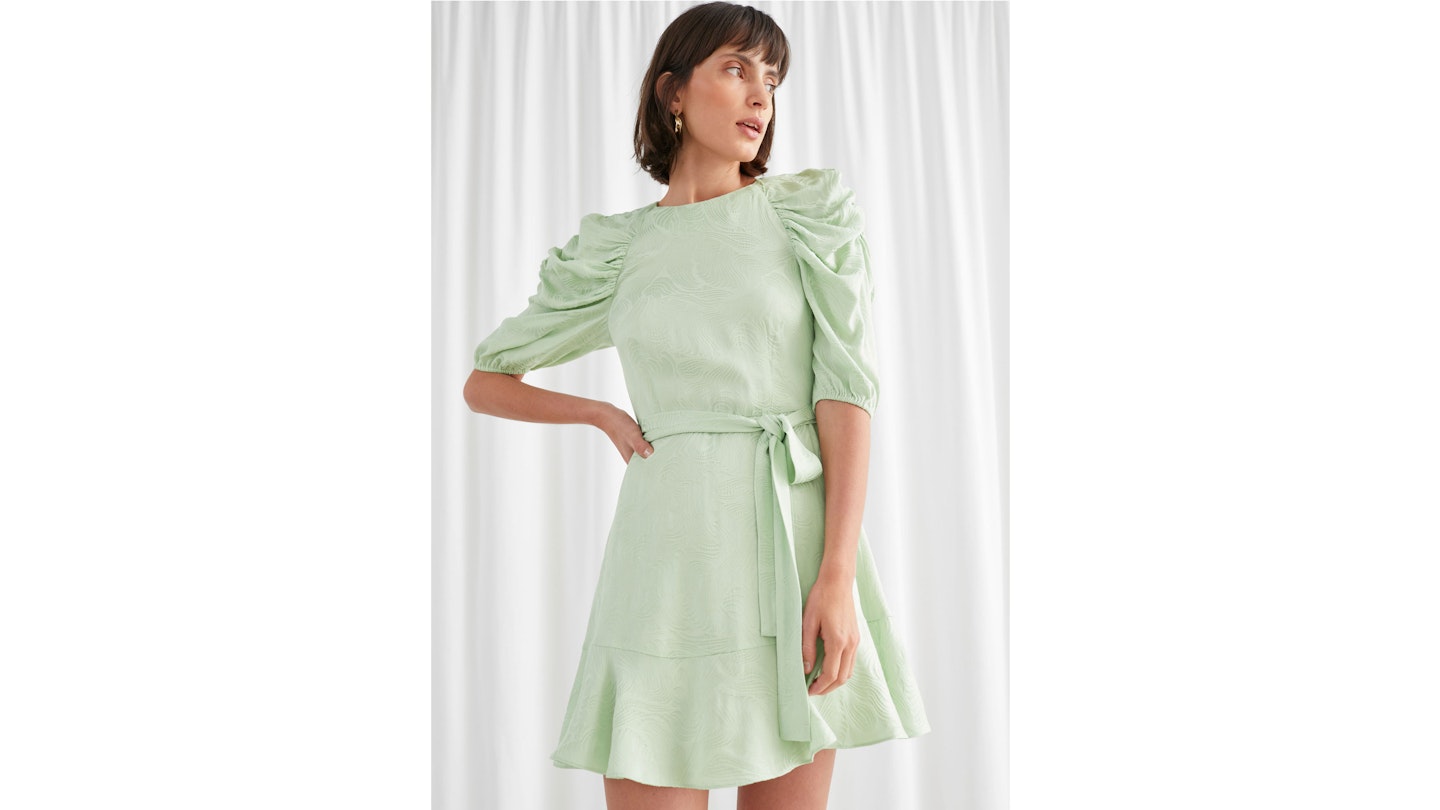 7 of 13
CREDIT: & Other Stories
Belted Puff Sleeve Mini Dress
A little on the pricey side but this pale green mini dress from & Other Stories is definitely worth it. From the puff sleeves to the wrap belt, we need it in our wardrobe.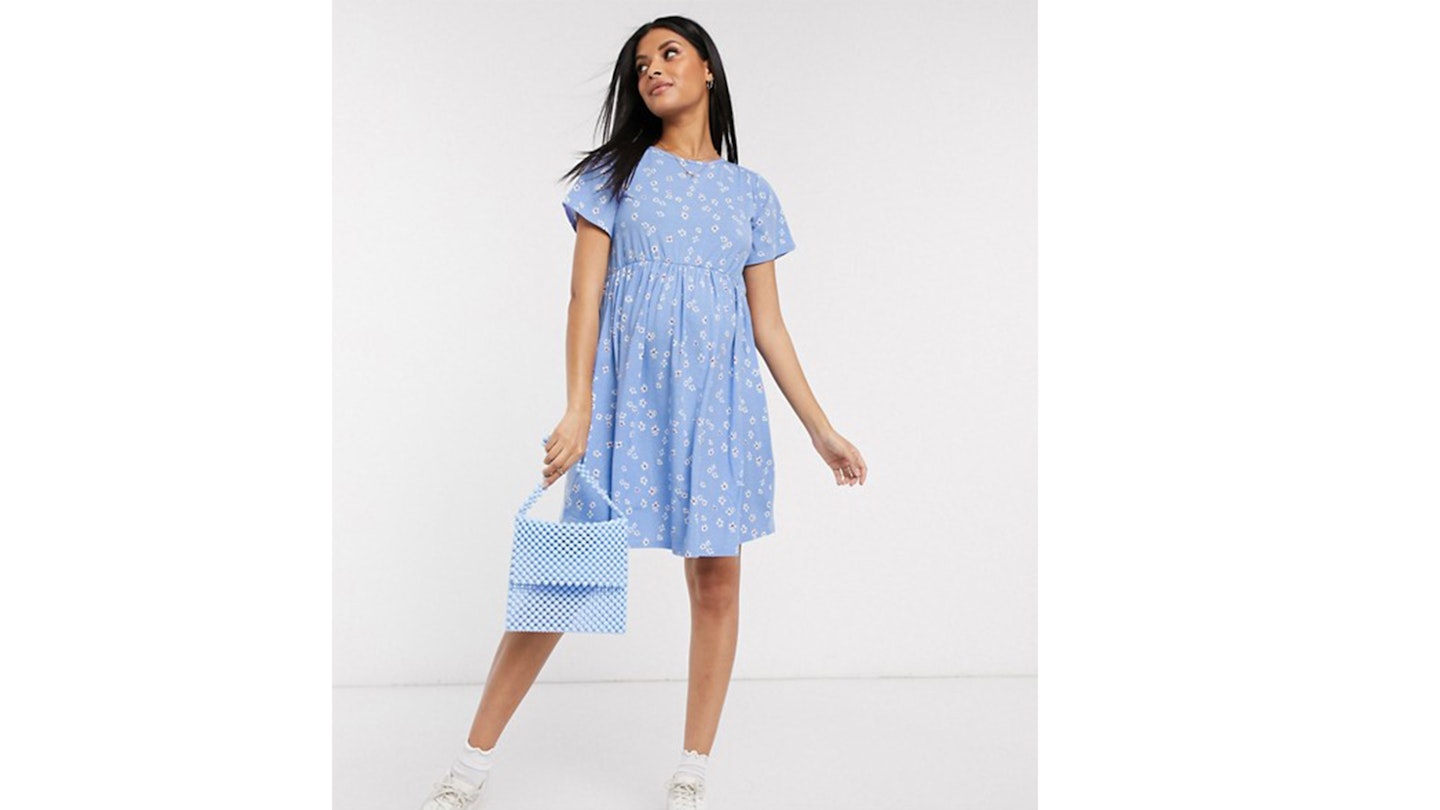 8 of 13
CREDIT: ASOS
Wednesday's Girl Maternity Mini Smock Dress in Ditsy Floral
Regardless of whether it's your baby shower or you're celebrating alongside someone this pale blue dress is gorgeous and would look great with some trainers.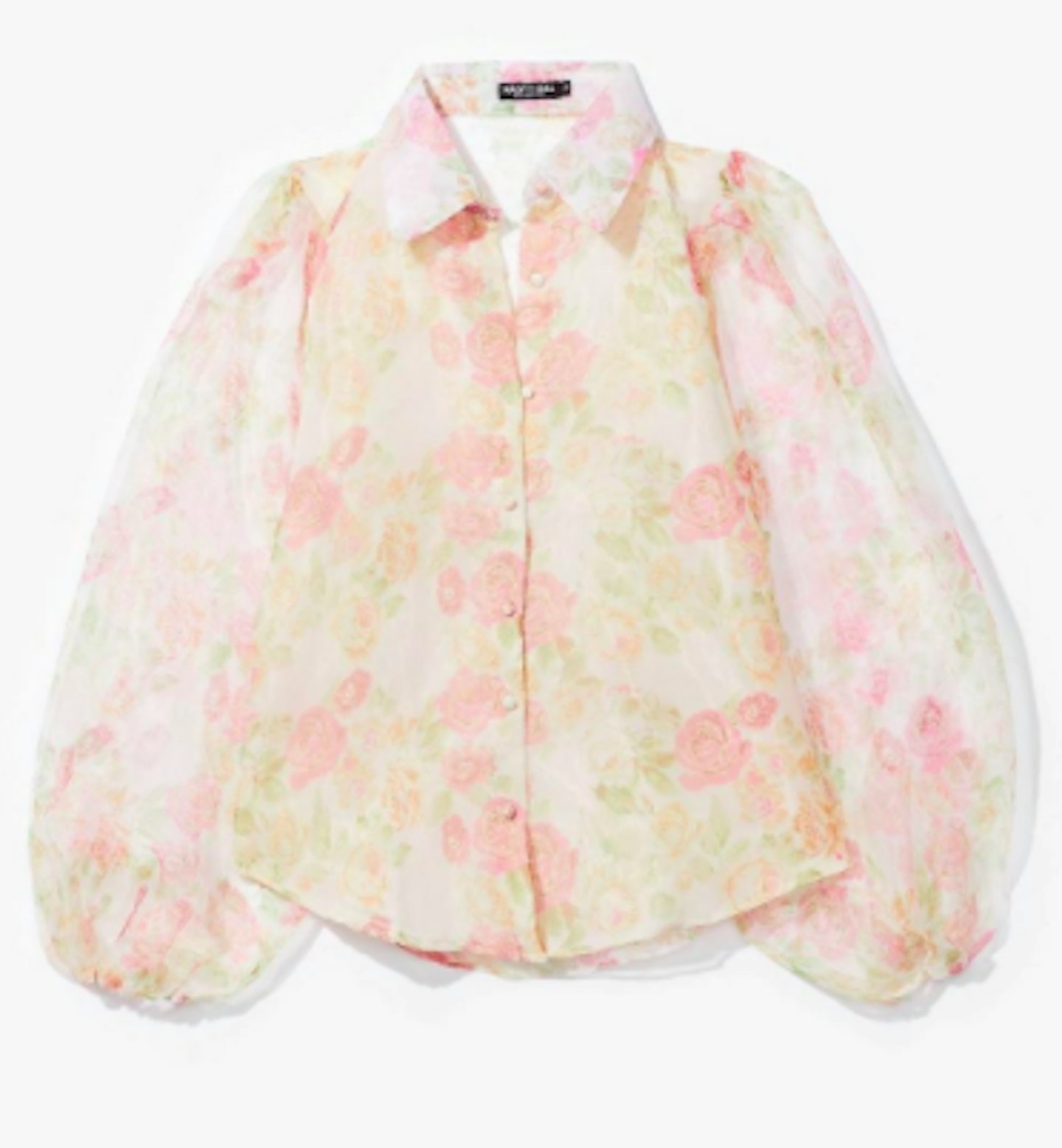 9 of 13
CREDIT: Nasty Gal
Tonight's Gonna Be a Bud Night Floral Organza Blouse
Pretty, girly and perfect for a baby shower. Organza tops are huge this spring/summer.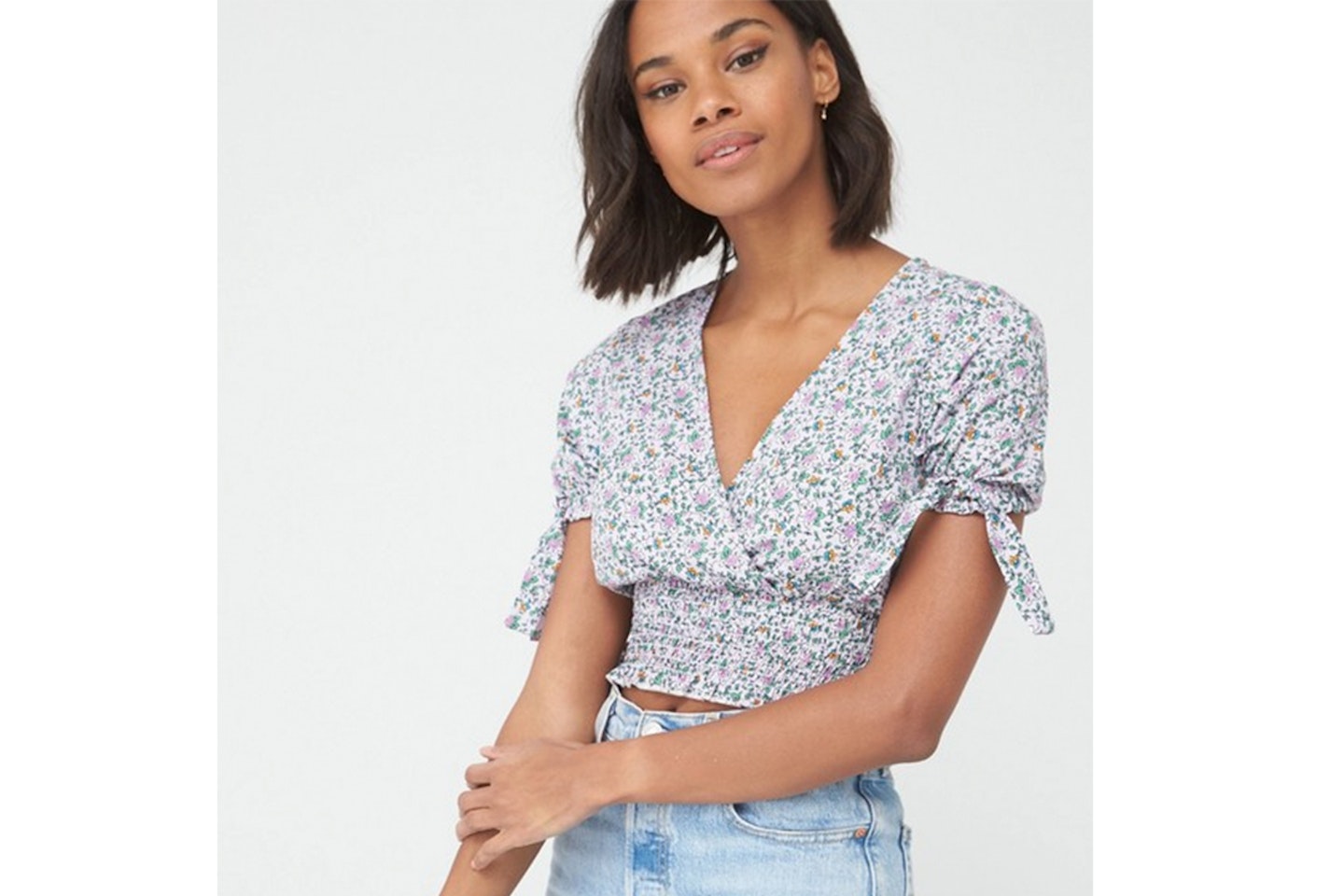 10 of 13
CREDIT: Very
Tie Sleeve Cropped Blouse
A gorgeous floral crop top, that would look incredible paired with your favourite pair of jeans.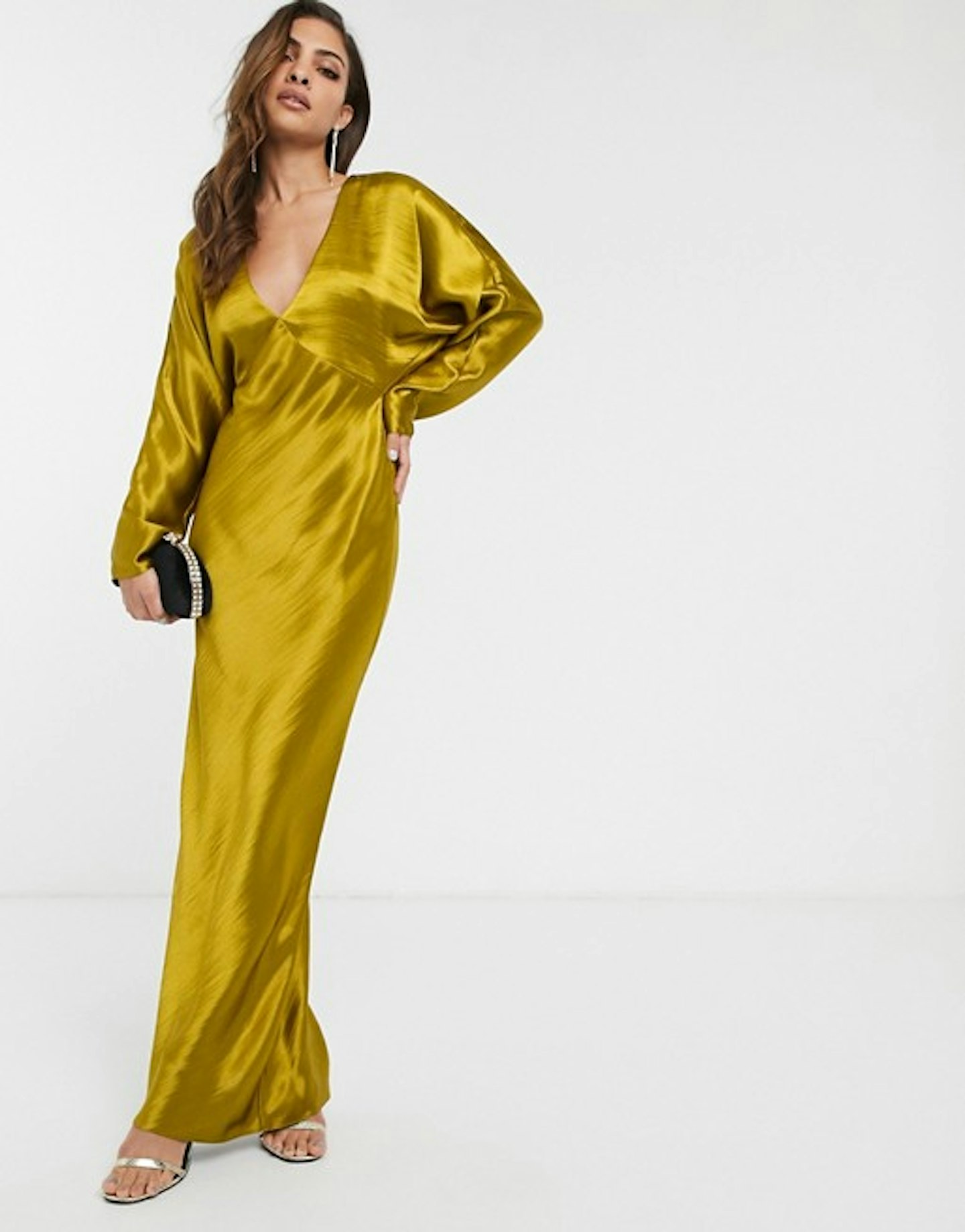 11 of 13
CREDIT: ASOS
Maxi Dress Batwing Sleeve Bias Cut in Olive
The colour of this dress is gorgeous enough to make us buy it but we're also a big fan of the batwing sleeves, slim fit and maxi length.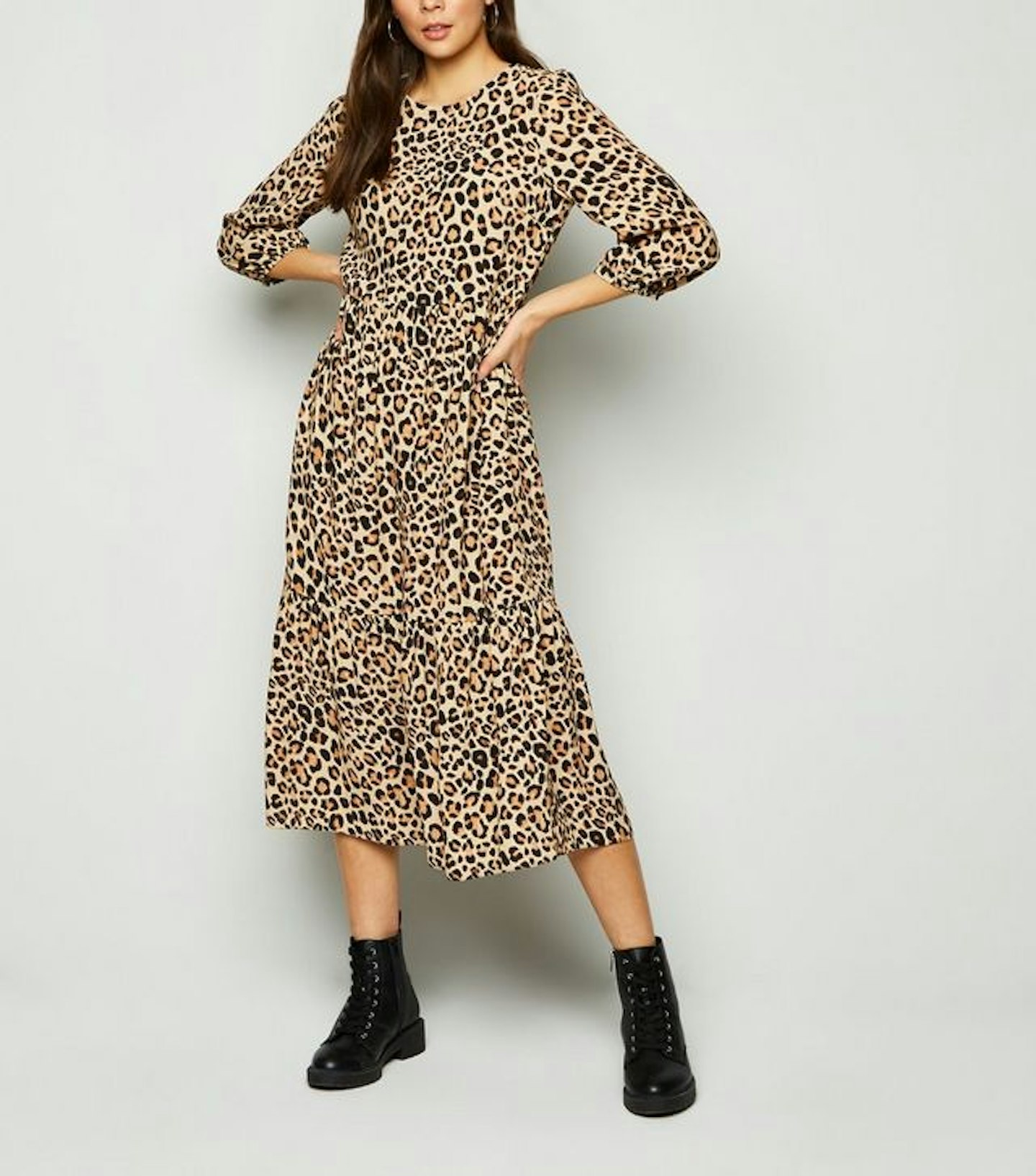 12 of 13
CREDIT: New Look
Brown Leopard Print Tiered Smock Midi Dress
You can't go wrong with a leopard print midi. We adore this from New Look and it's a complete steal.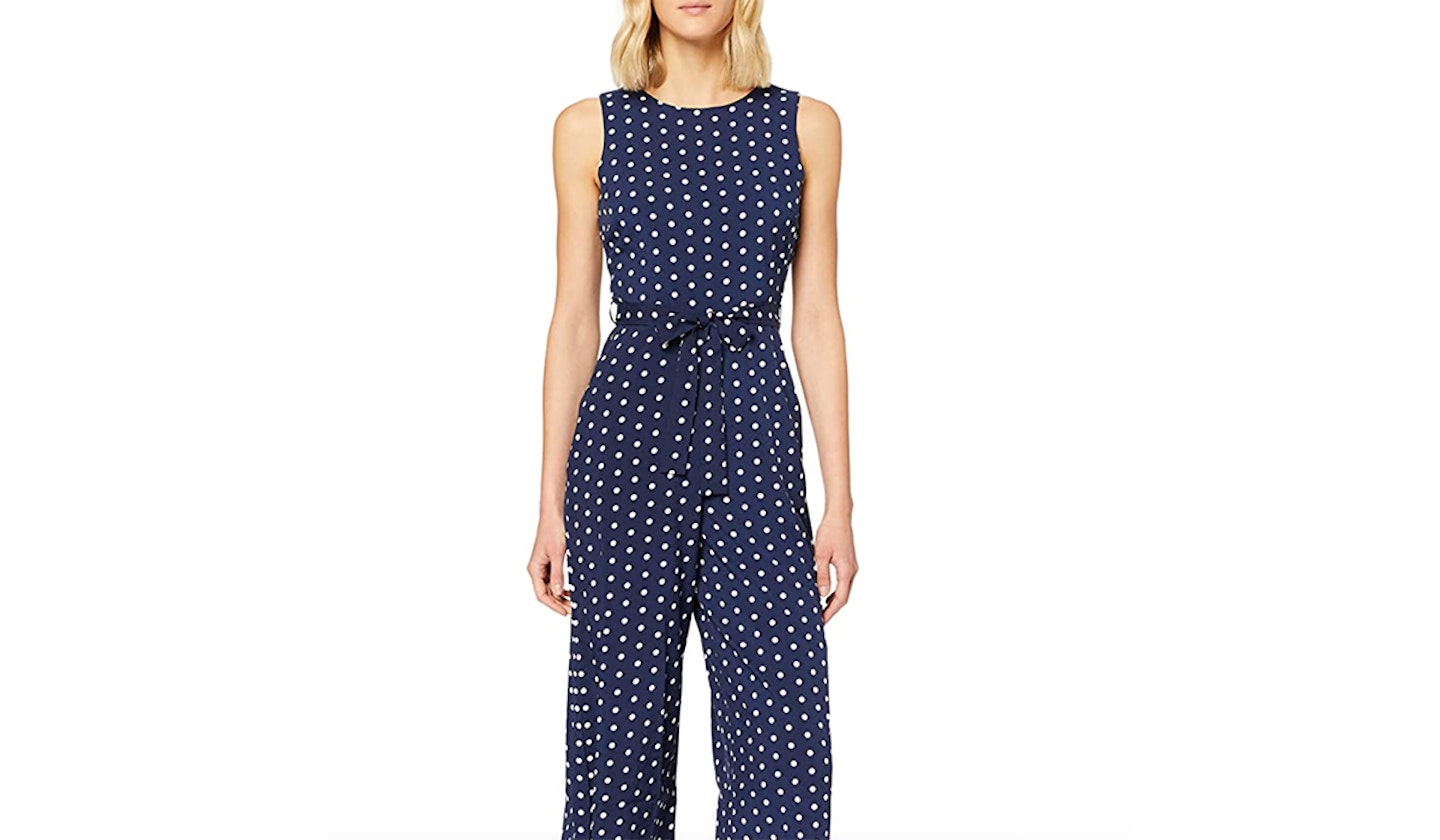 13 of 13
Mela Women's Polka Dot Jumpsuit
A great alternative to a frock, this uber-cool jumpsuit ticks all the boxes.
Meet the expert: Susie Hasler runs Styled By Susie, which specialises in styled real women on a budget whose body shapes have changed due to pregnancy, gaining or losing weight or the menopause.
WATCH: Rochelle Humes top tips for being a mum
READ MORE
Amanda Holden's outfits: Where to buy them on the high street
Boux Avenue's swimwear sale is keeping us cool during this heatwave 🔥
Baby shower outfits for the summer
If it's hot and the baby shower party is outdoors in the sun then we recommend wearing as less clothes as possible. As in sleeveless dresses, shorts and skirts.
Baby shower outfits for the winter
If the weather is cold or cool then it's best to wrap up a little. There's nothing worse than when you've left the house and you're cold. So why not wear a suit, trousers or wrap up in a few layers.
Baby shower presents
If you're heading to a baby shower and are stuck thinking of the a gift then fear not because we've rounded up to perfect presents for parents-to-be.
Baby shower games
We've also rounded up 14 games that are perfect to play with your best pals and family members at a baby shower.