Over the years, I've come to think of heavy drinking as a core component of my (otherwise grumpy and disagreeable) character. My Instagram proudly claims its' "mainly comprised of pictures of booze" and that I'm "still waiting for the white wine emoji" and a cursory scroll will tell you that the pub is the cornerstone of my social life. It's just my thing.
And so in my head, a life without drink has always meant a life without socialising, without friends, without a reason to get dressed up and let my hair down. And while it's been easy – not necessary – to sacrifice all those things in recent weeks, presumably this isn't how life will look FOREVER (please, no) and one day going to the pub after work or a bottomless brunch on the weekend will be the norm again.
So, what then?
Now, I didn't go into this with the intention of never drinking again, and I would be lying if I said I wasn't looking forward to sinking a few bottles of wine with my pals in a beer garden again soon. But one thing I've been working on during my sober months is reframing my belief that socialising HAS to mean drinking.
Millie Gooch founded the Sober Girl Society after quitting booze at 26 and has worked hard to dismantle stereotypes that say non-drinkers are non-fun. She hosts a number of booze-free events for the SGS community, and has transformed her own social life, too.
"I was 26 when I stopped drinking, so in my partying prime," she says. "I think everyone assumes that me not drinking would automatically equate to me never coming out again, which wasn't the case – but it is what people think.
"My friends and family were very ambivalent about the whole thing to begin with– it's not that they were unsupportive, I just think they didn't believe me. So when I told them they were like, 'yeah ok, cool. See you in a month when you're drinking'.
"I'd uttered the phrase 'I'm never drinking again' so many times in the past, that it wasn't until months down the line that any of my friends actually thought I was taking it seriously."
In Millie's new book, The Sober Girl Society handbook, she talks about jumping right in at the deep end and saying yes to invitations as a sober person. I'm not so confident I'd be able to hack being in a boozy environment with boozy people and not succumb to the pull of a large Sauvignon and a shot of Jack Daniels (my usual order, natch).
And while she admits it's not always easy, Millie says that, like any new habit, all it takes is a little practise.
"I could never have imagined going to pubs and not being drunk, and yet here I am three years later regularly going to pubs and not drinking. It does seem like the biggest change and you cannot fathom that you could possibly do it. But you can, and once you've done it once you realise, 'oh ok, that wasn't actually that bad'. It's never going to be amazing the first time you do it, you will wonder if you should just get a drink, and it won't be the most enjoyable experience.
"But the more you do it, the more it becomes normal."
And it turns out there's an unexpected side effect of socialising sans booze, and that's that your friends are much more likely to follow suit.
"I find so often with friends that when I go for dinner with them, they're actually relieved that they don't necessarily have to drink," says Millie.
"I found it when I was dating, too. On dates when I was a drinker, people tended to drink a lot on those dates. And then when I was a non-drinker, they'd sit opposite me and maybe have one or two beers, but they just didn't feel the need to get as drunk. It's as soon as you start interrupting the thought process."
CHECK OUT: the best non-alcohol and low alcohol drinks
The best non-alcohol and low alcohol drinks slider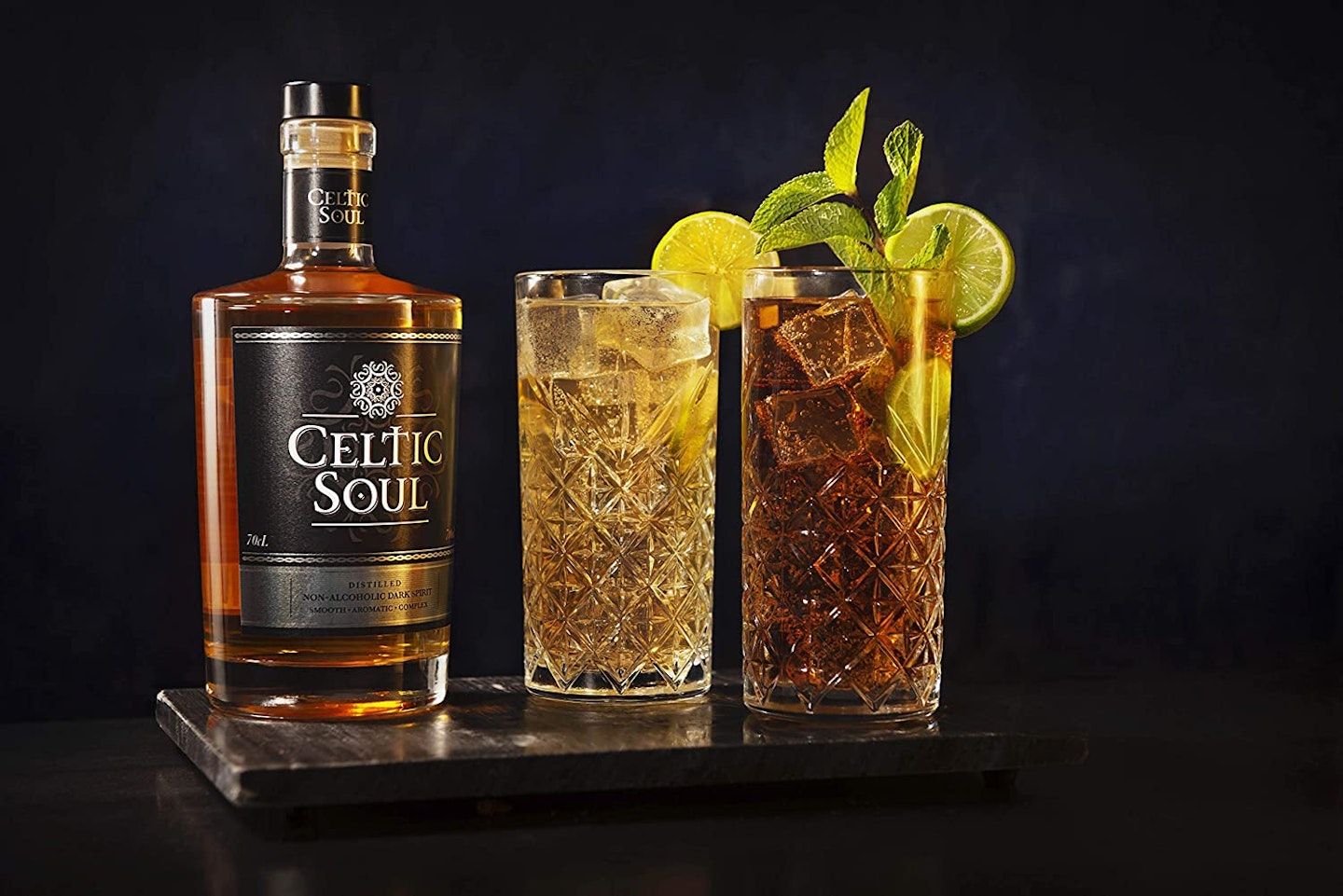 1 of 15
CREDIT: Amazon
Celtic Soul Distilled Non-Alcoholic Dark Spirit
Thought teetotallers couldn't enjoy a rum-free dark and stormy? Well, you're wrong. This gorgeously spiced dark spirit from Celtic Soul is the perfect non-alcoholic replacement for rum, and tastes yummy even just poured over ice.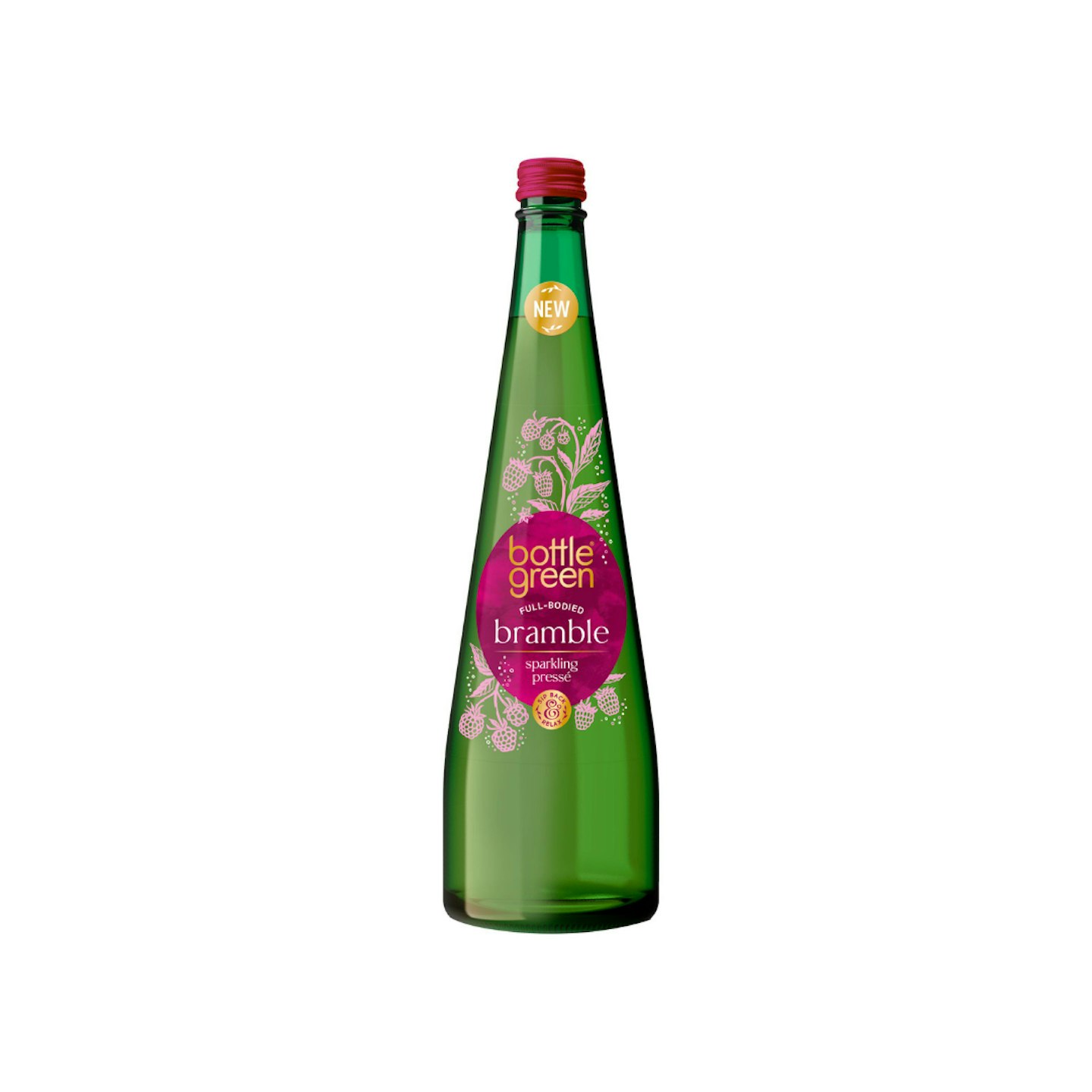 2 of 15
CREDIT: Sainsbury's
Bottlegreen Bramble Presse 750ml
Elderflower cordial is a mainstay in any non-alcoholic drink, but its not always the right pick for a festive tipple. Elderflower king Bottlegreen has released this wintery new presse that'll look lovely in fluted glasses with a few cranberries floating on top.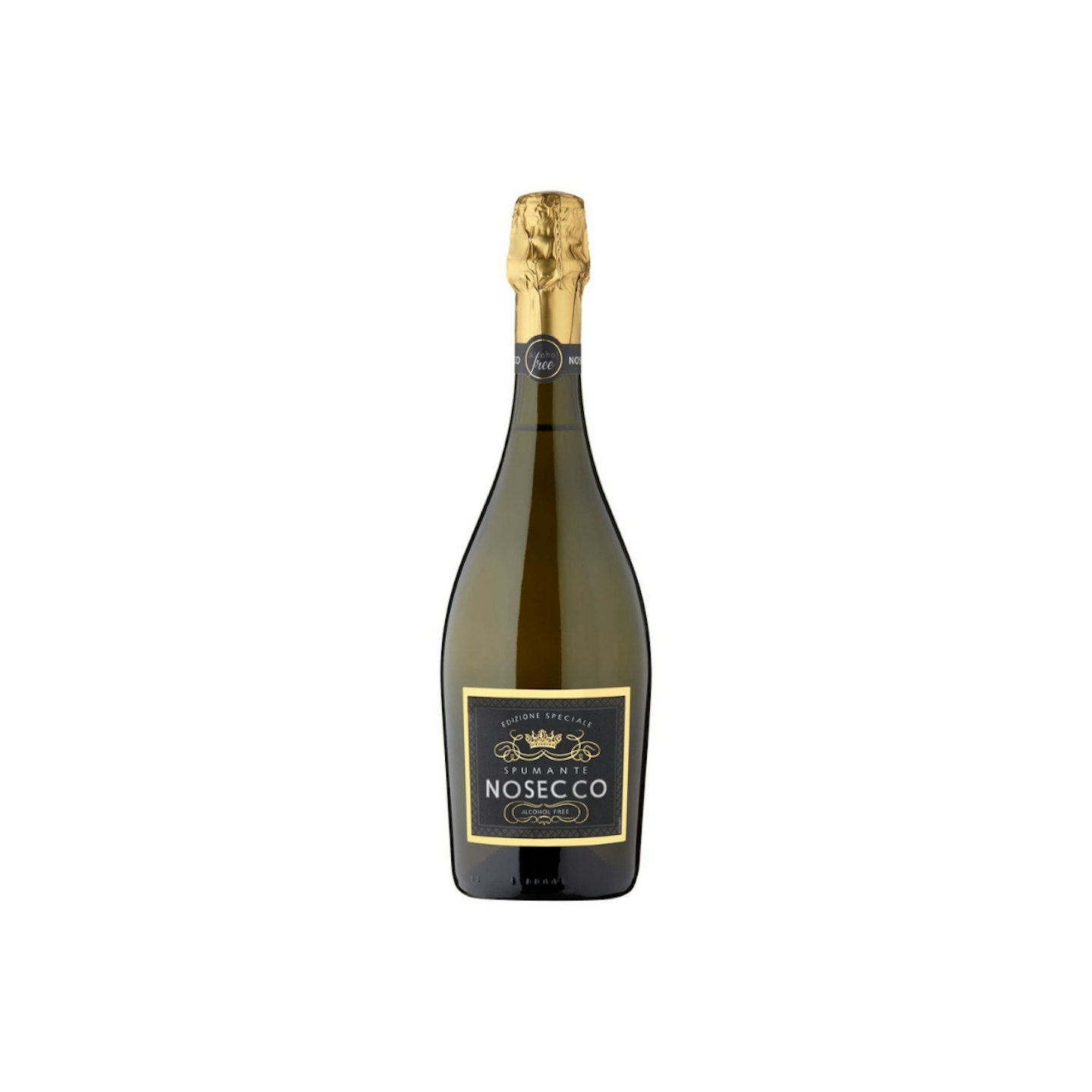 3 of 15
CREDIT: Morrisons
Nosecco Alcohol Free 75cl
You don't have to feel left out of the cork-popping with this fabulous sparkling Nosecco. It tastes light and bubbly with notes of white grapes and flowers. Delish, tbh.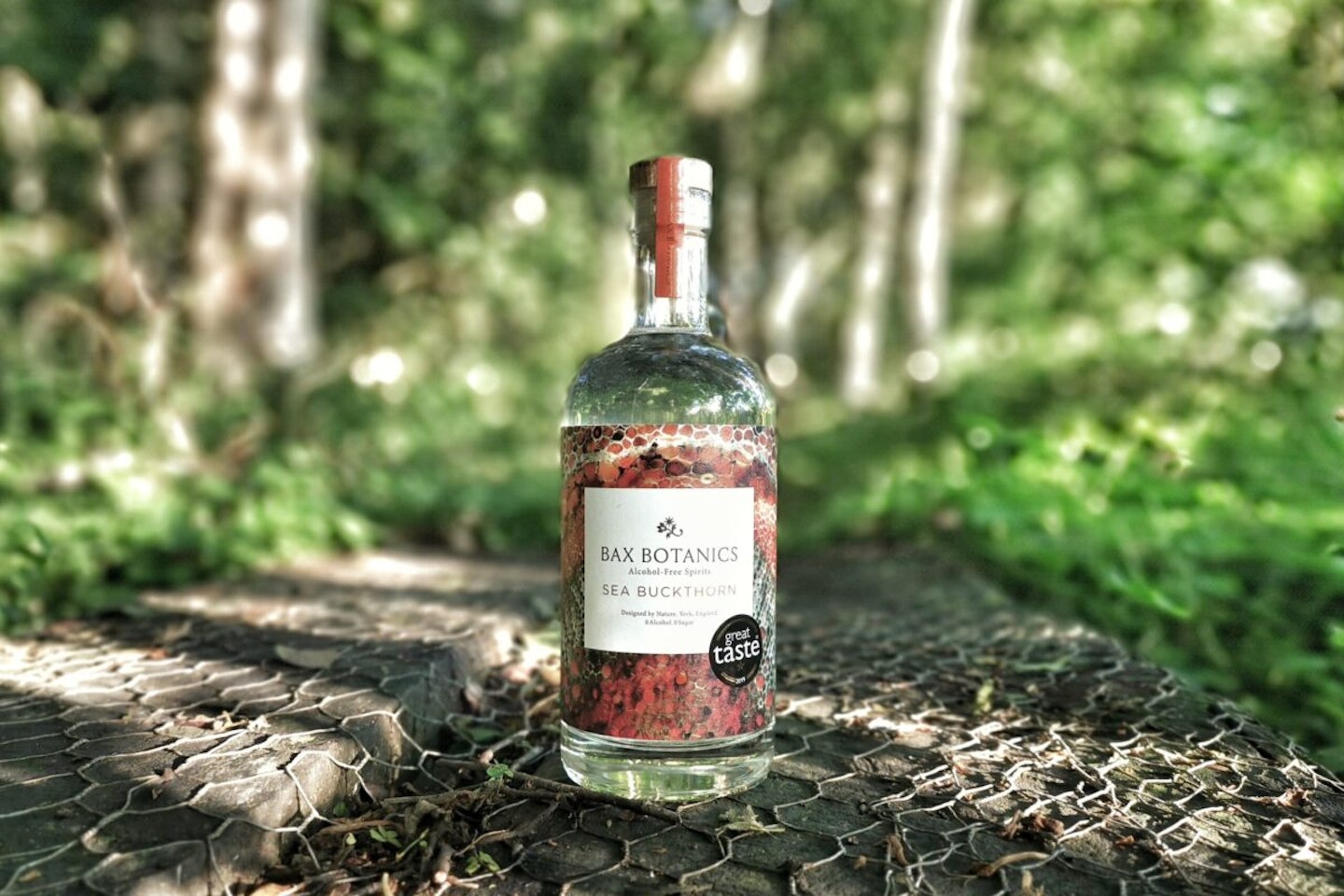 4 of 15
CREDIT: Bax Botanics
Sea Buckthorn 500ml
If you love a good G&T, you'll love this non-alcoholic spirit by Bax Botanics. Fragrant herbs, berries and Seville oranges create a complex, bittersweet fruit profile in this no-sugar, no-sweetener drink. Serve with tonic, ice and a slice of fresh orange.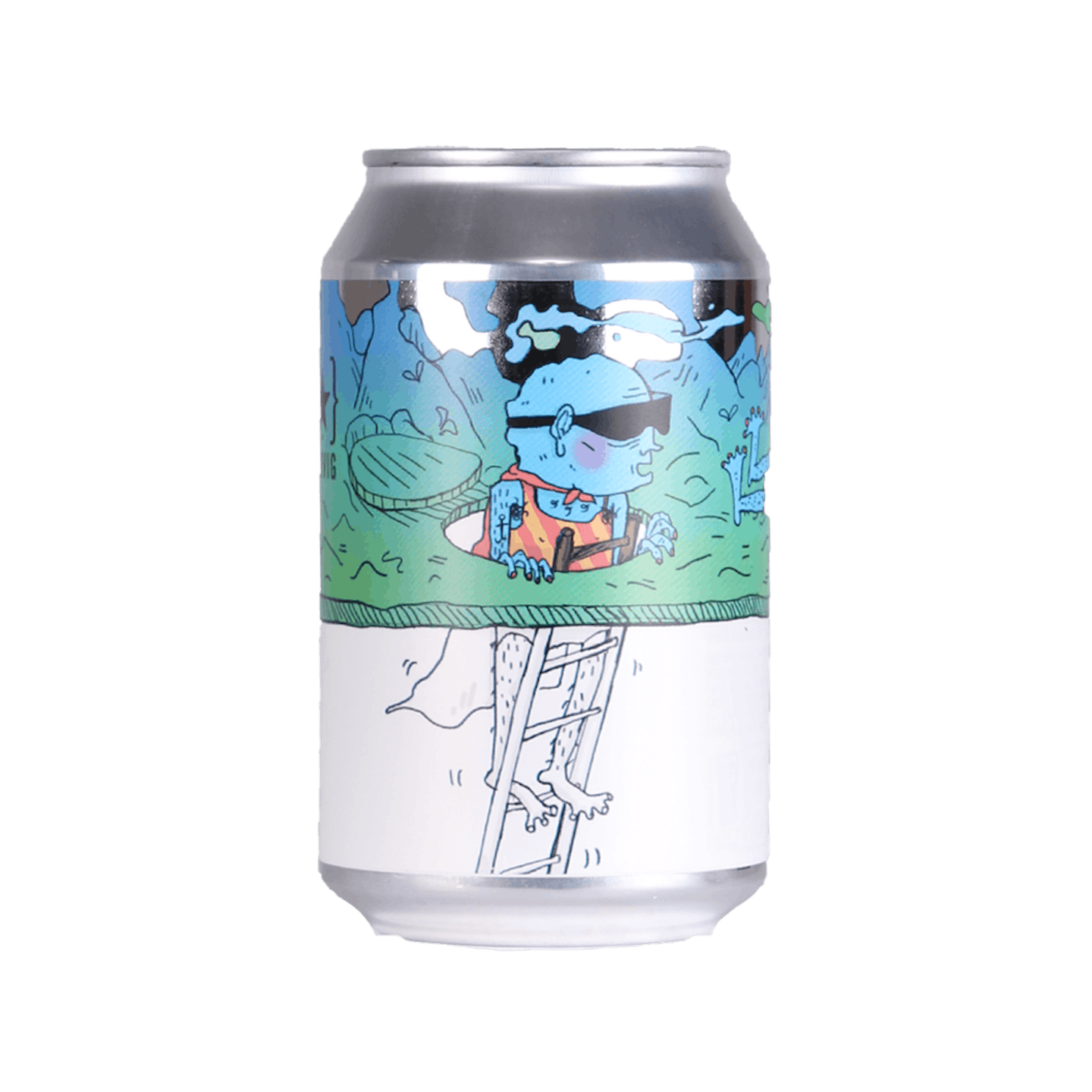 5 of 15
CREDIT: Beer Merchants
Lervig No Worries alcohol free beer
Tasteless alcohol-free beer is a thing of the past with this tasty, refreshing pale ale from Lervig. The Norwegian beer has a pleasant, malty taste and the can wouldn't look out of place in a trendy bar.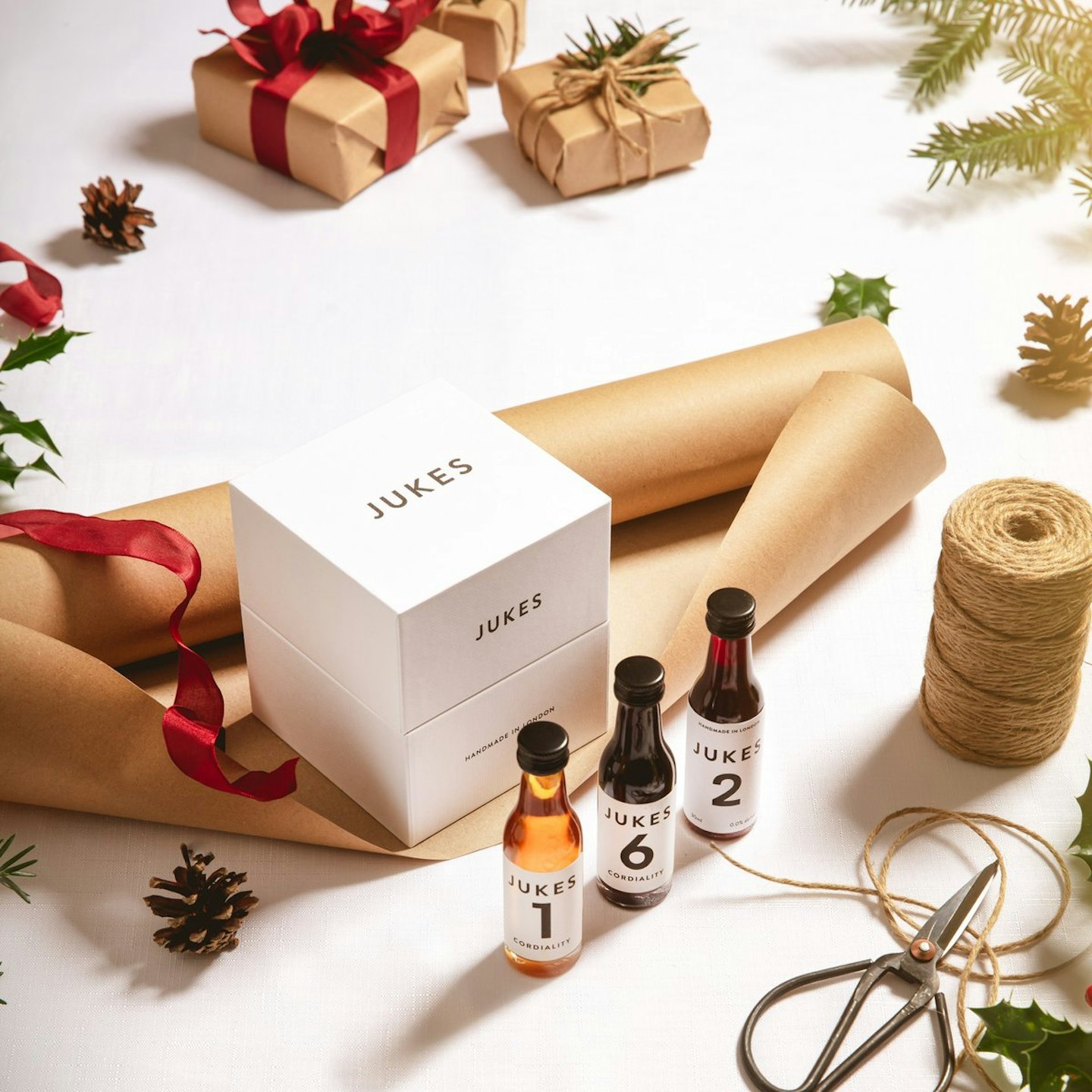 6 of 15
CREDIT: Jukes
Jukes Cordialities Tasting Box
This alcohol-free tasting box is more a gift than a drinks and nibbles option. It contains nine 30ml bottles of alcohol-free cordials that make a delicious replacement for wine, as well as in-depth tasting notes.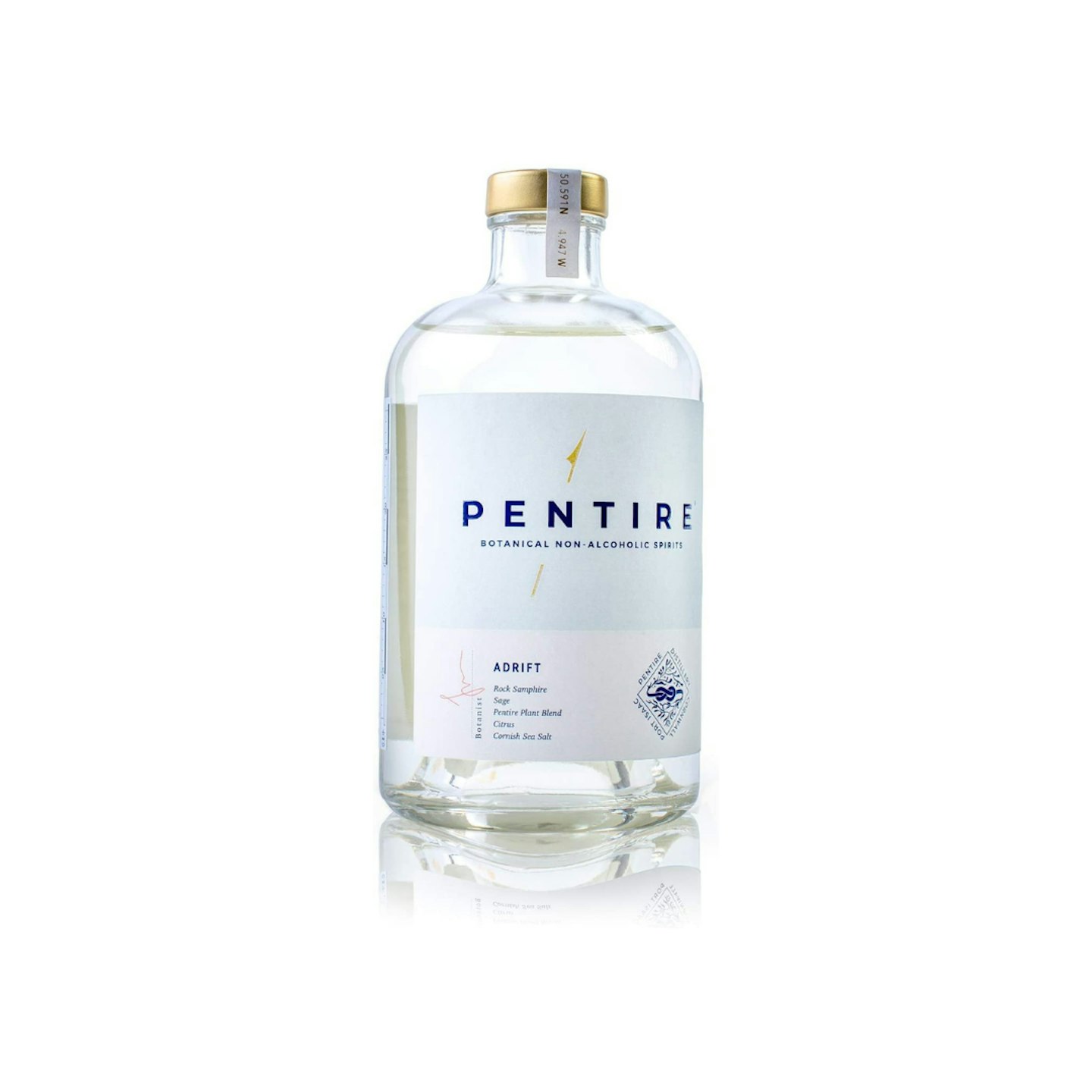 7 of 15
CREDIT: Amazon
Pentire Adrift 70cl
Another excellent choice for gin-lovers, this distilled, botanical, non-alcoholic spirit tastes clean and zesty. It's infused with rock samphire, sage, citrus and Cornish sea salt - all fine pairings for a plain tonic and some strips of citrus fruit.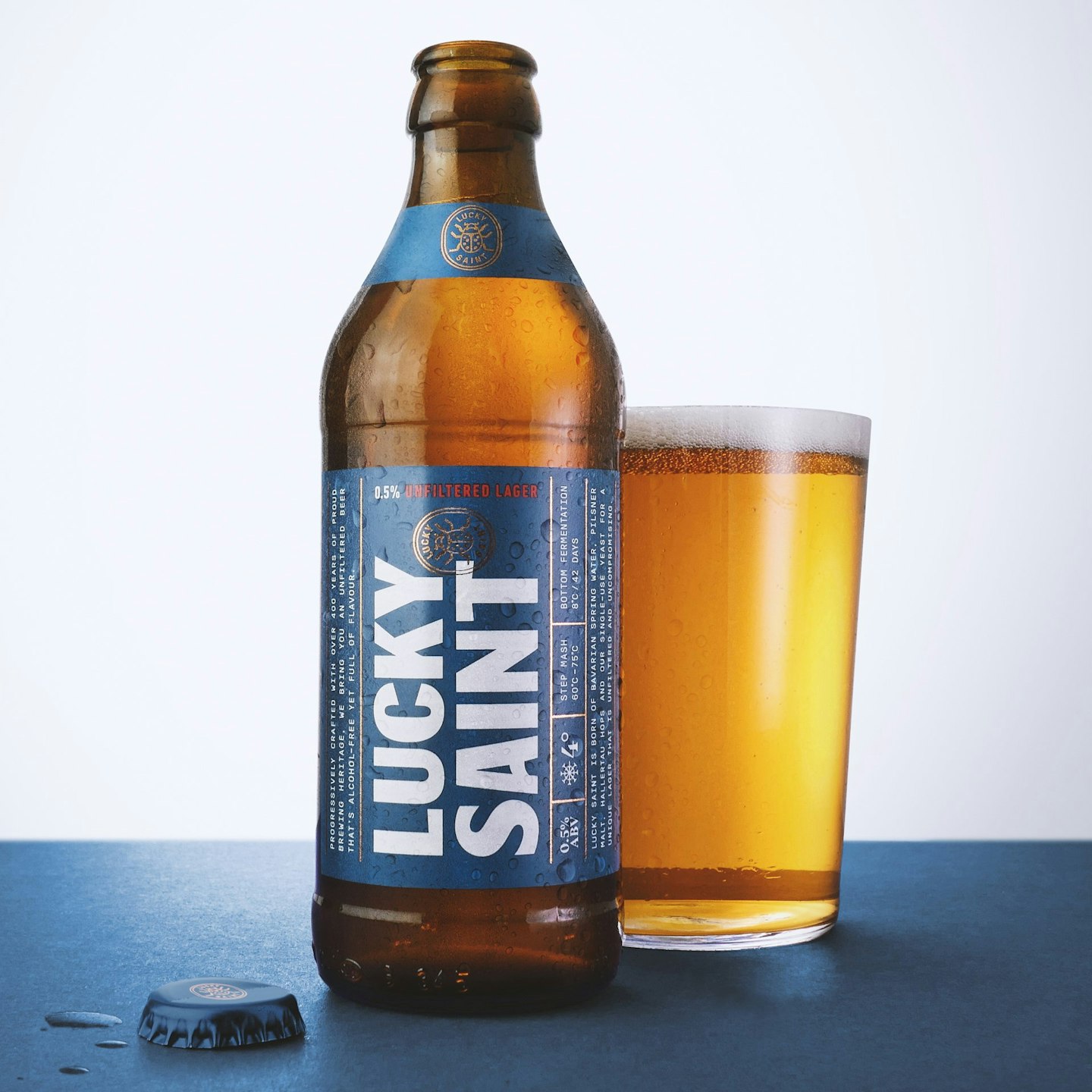 8 of 15
CREDIT: Lucky Saint
Lucky Saint - 12 X 330ml Bottles
This boujee-looking low alcohol beer is a firm favourite among non-drinkers. It's made from pilsner malt, giving it a lovely fresh taste not dissimilar to your classic alcoholic pils.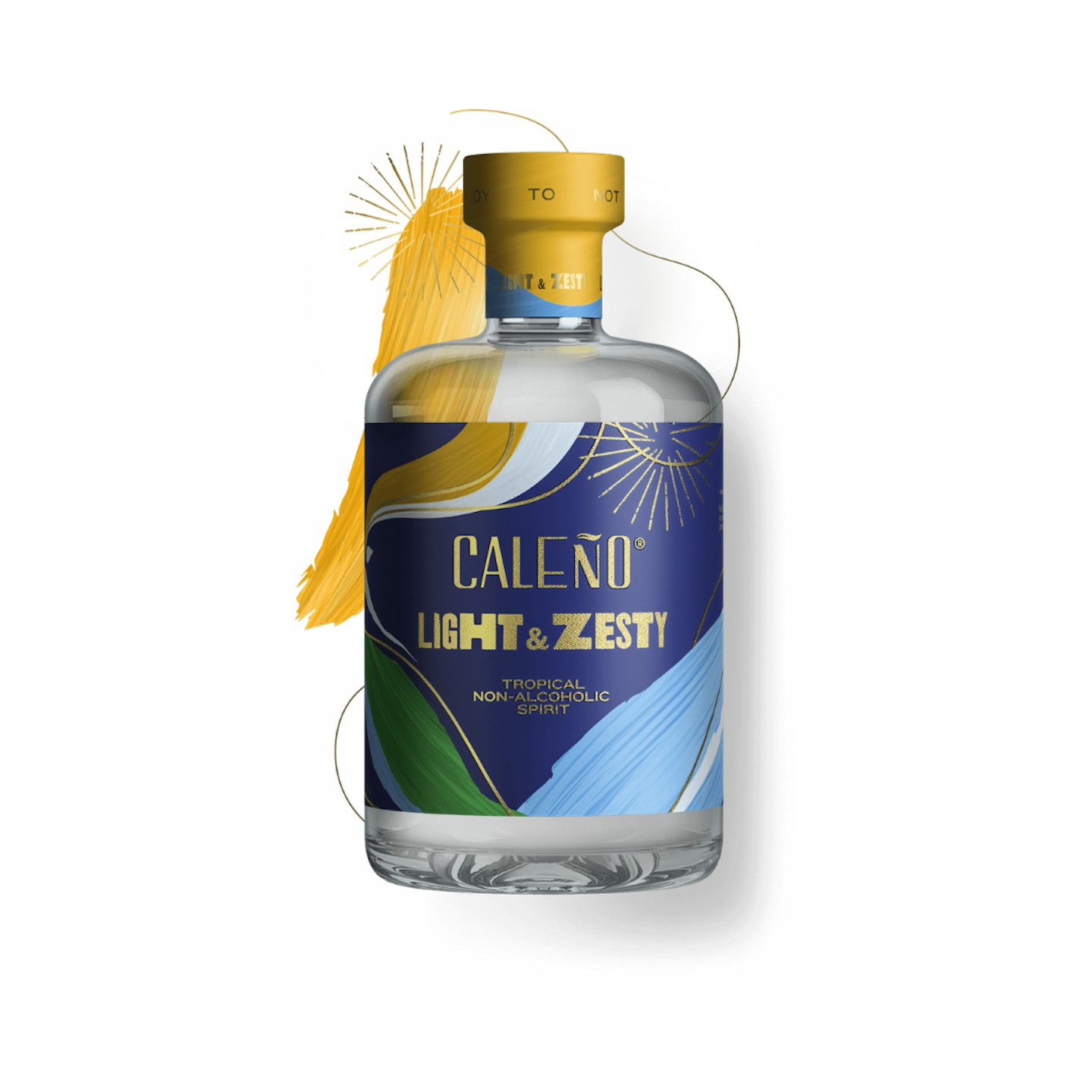 9 of 15
CREDIT: Caleu00f1o Drinks
Light & Zesty, Caleño Drinks
Transport yourself on hols with this light and zesty blend of tropical, citrus and spice botanicals. The non-alcoholic spirit also features the unique golden Inca berry and is inspired by the rhythms and colours of Columbia. Simply pour over tonic and ice, sit back and dream of holidays.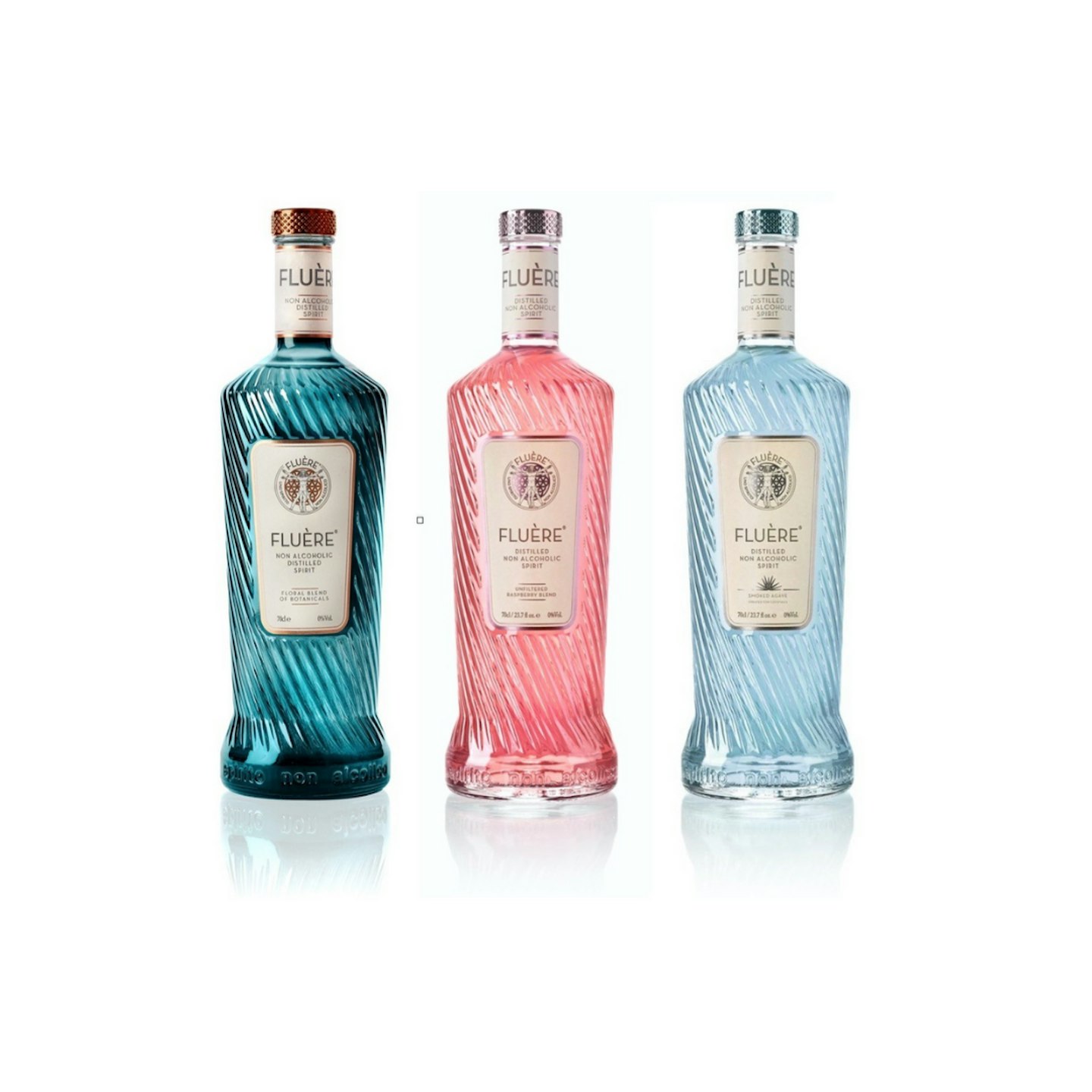 10 of 15
CREDIT: Amazon
Fluère floral blend Non-Alcoholic spirit, 70cl
If you're looking for something that'll look nice in your drinks cabinet (or shelf, trolley etc...) then Fluère is the answer to your non-alcoholic prayers. This gin alternative is infused with coriander, juniper, lavender and lime peel for a complex taste with that unique alcoholic bite, without the booze.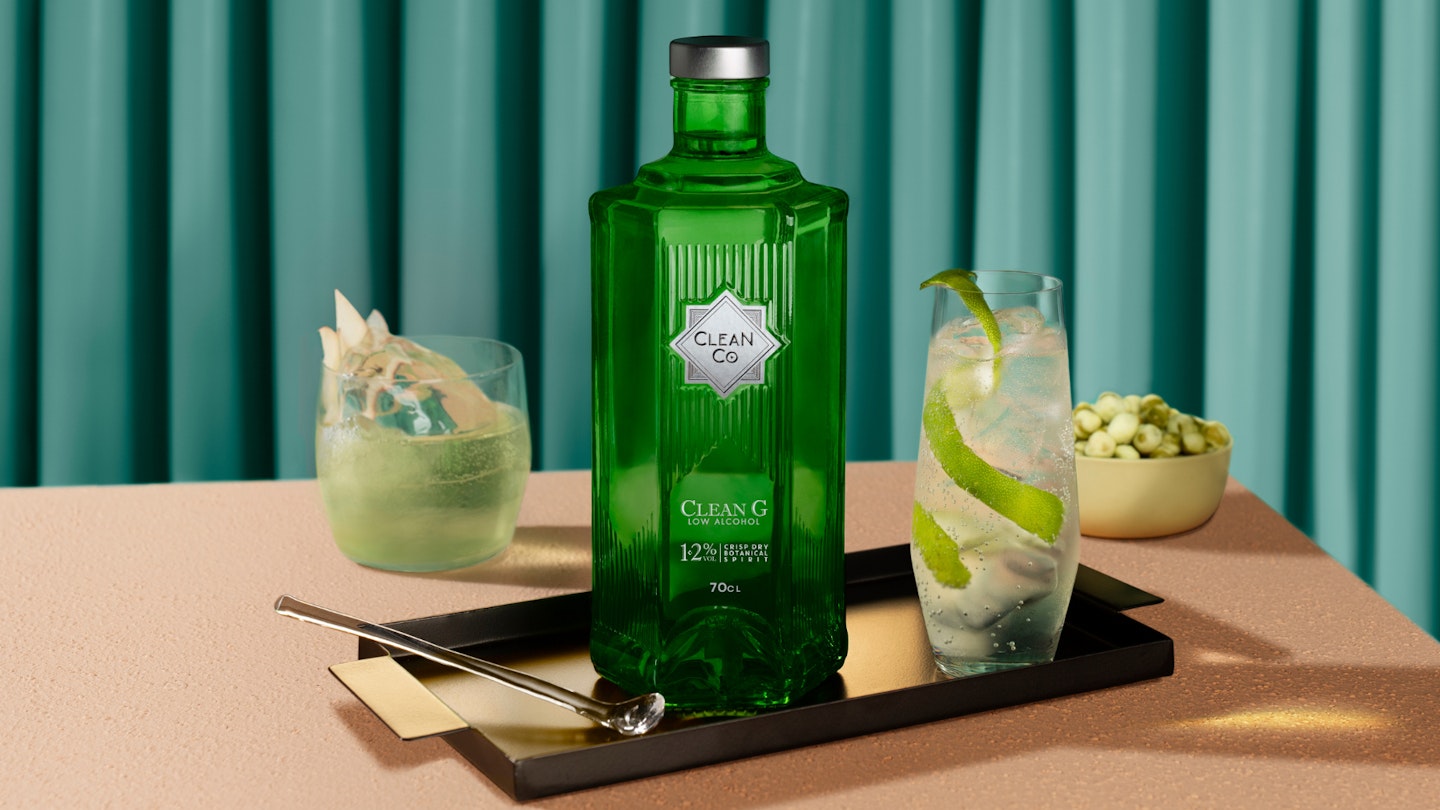 11 of 15
CleanCo CleanGin 1.2%
The brainchild of Made in Chelsea's Spencer Matthews, CleanCo creates delicious, full-flavoured alternatives to your favourite full-strength spirits. There is a range of flavours available, but you can't beat a classic G&T. Crisp juniper, balanced with aromatic botanicals, giving it a wonderful cloudy appearance. It's delicious with a light tonic, lemon, and fresh mint leaves to garnish.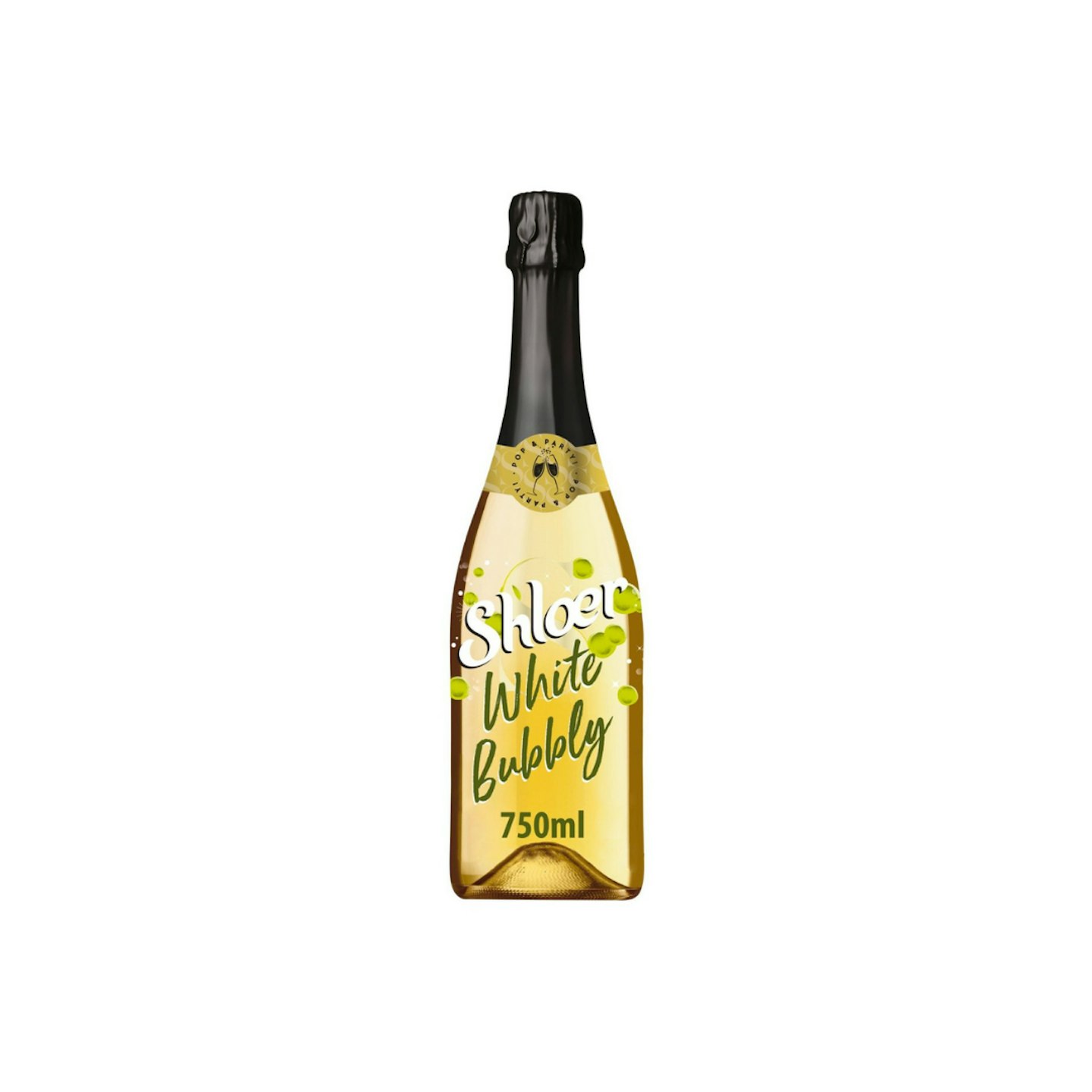 12 of 15
CREDIT: Ocado
Shloer White Non Alcoholic Bubbly Sparkling Juice Drink 750ml
We all know Shloer is the OG of non-alcoholic drinks, it's got that classic white and red grape juice taste and enough bubbles to make it feel special. Now, non-drinkers can get in on the cork-popping action with this extra-special bubbly bottle.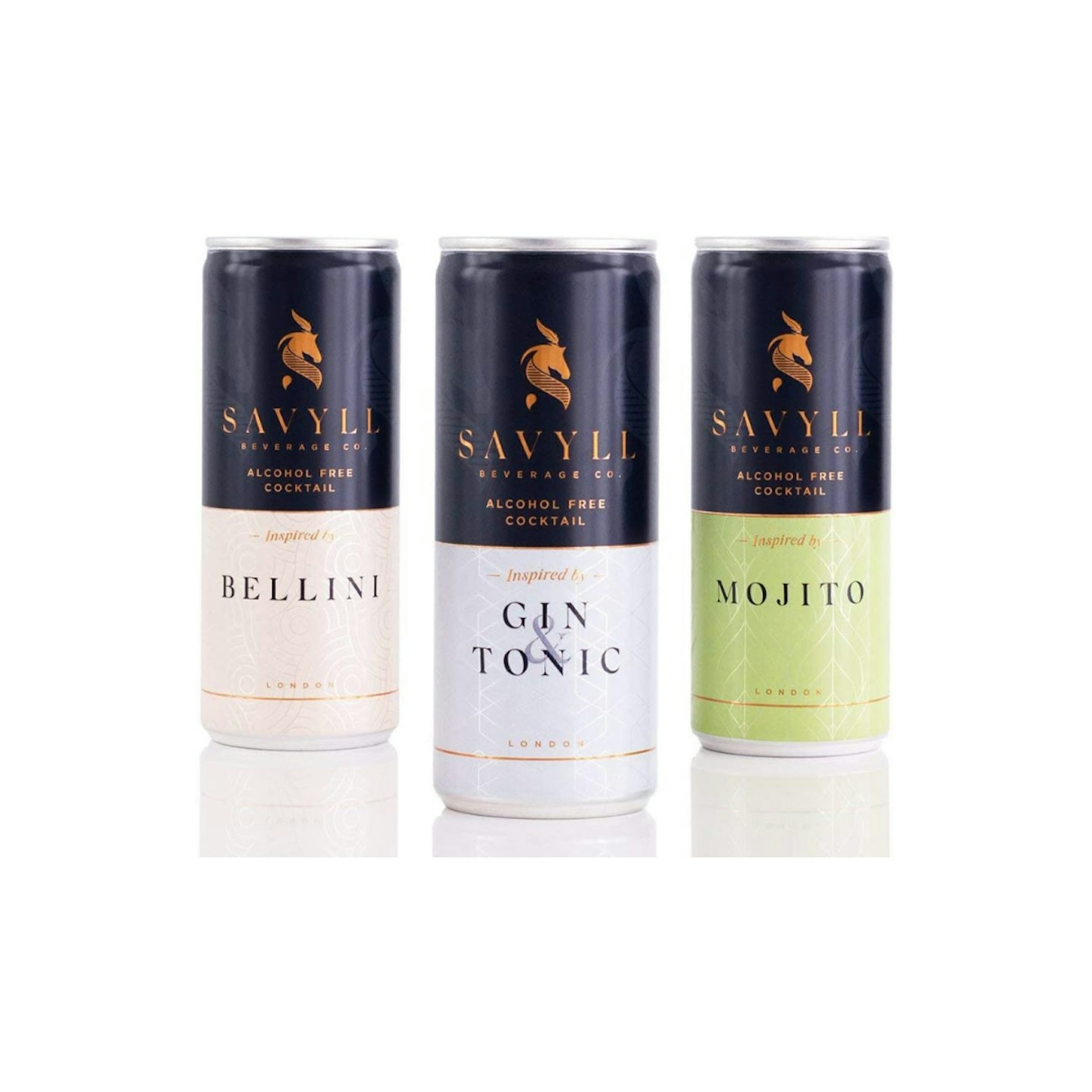 13 of 15
CREDIT: Amazon
Savyll Tasting Pack - Alcohol-Free Cocktails (Case of 6 x 250ml Cans)
If you or your non-drinking guests are more from the cocktail persuasion, you'll need to stock up on some pretty good mocktails. This tasting pack from Savyll contains all the classics - a mojito, bellini and a g&t for your sipping pleasure.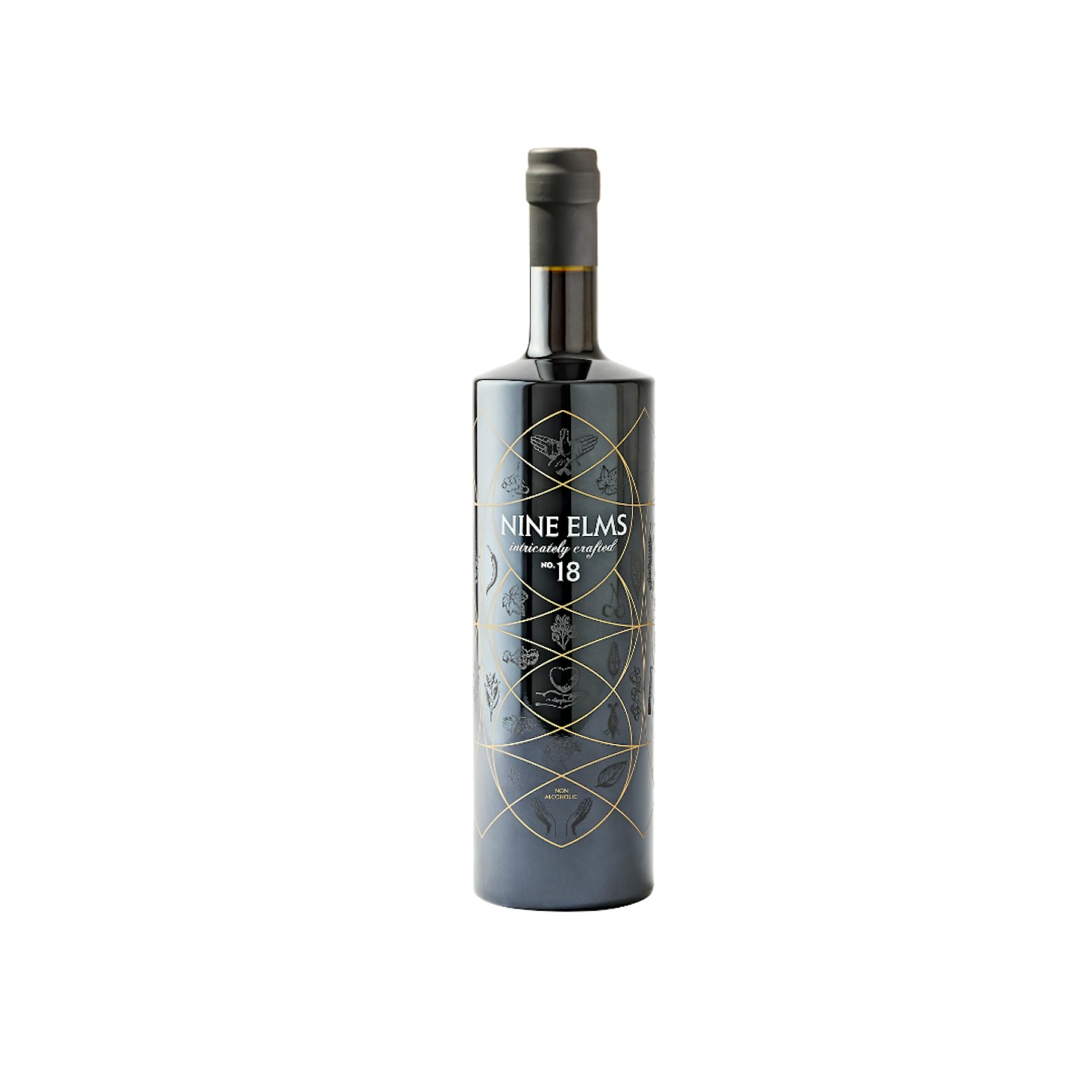 14 of 15
CREDIT: Master of Malt
Nine Elms No.18 Bottling Note
This non-alcoholic tipple gets its name from Nine Elms in London, where it's produced. No.18 is the first in a series of releases from the distillery specially designed to complement food - perfect for Christmas dinner. The idea is to sip the botanical drink neat alongside your meal, but a splash of tonic would do nicely too.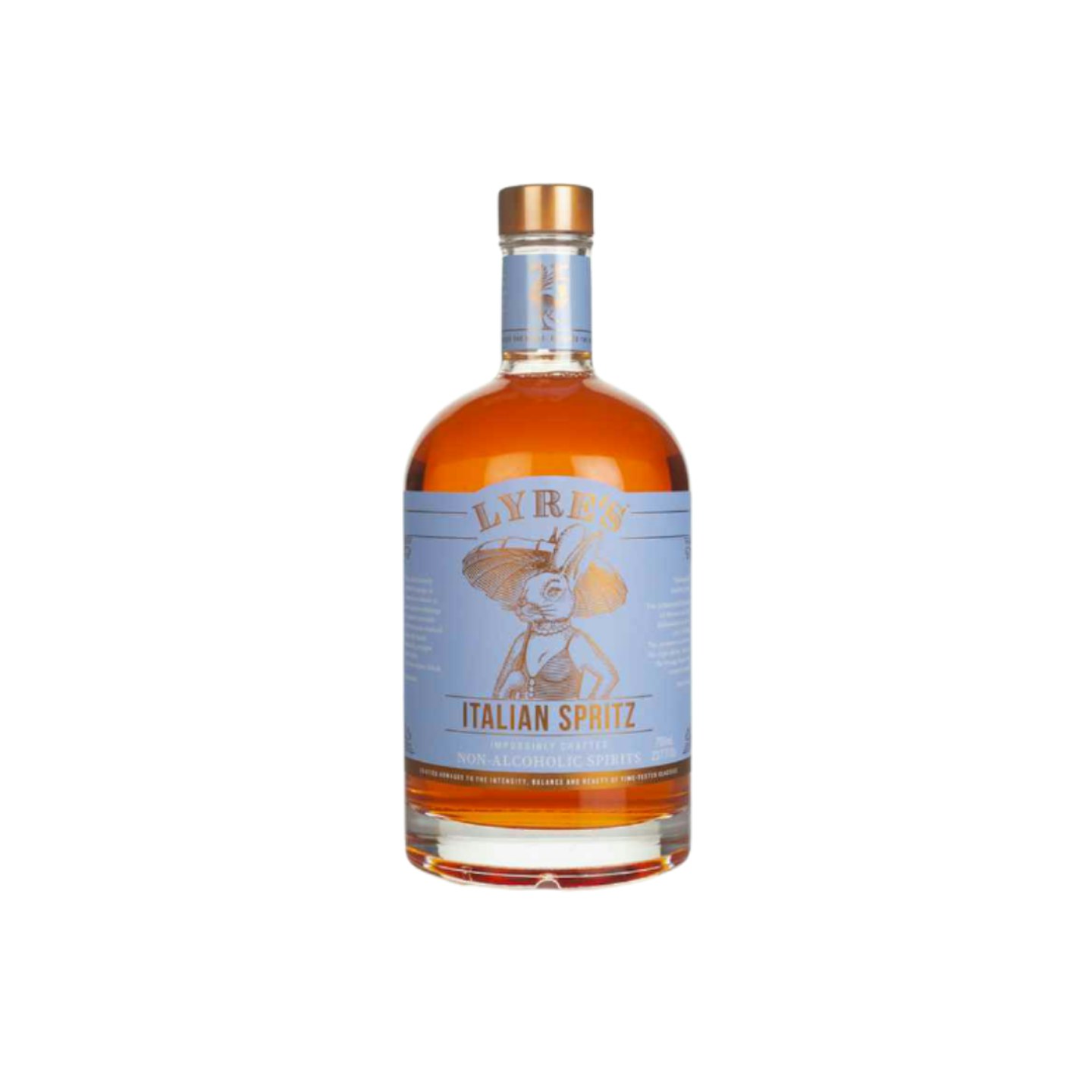 15 of 15
CREDIT: Master of Malt
Lyre's Non-Alcoholic Italian Spritz
Non-drinkers don't have to miss out on trendy spritzy drinks (Aperol, we're looking at you...). This Italian tipple has that classic bittersweet orange taste, perfect for pairing with some Nosecco and soda water with a big wedge of fresh orange.
WATCH: The best non-alcohol and low alcohol drinks
When the pub stops being the automatic setting for all your social interactions and you're forced to think outside the box, chances are you'll find new things you love to do just as much. Shopping and coffee are the obvious choices, but have you ever thought about taking a pottery class? Or researching your nearest activity or water sports centre and seeing what's on offer? Meeting up during the day, or choosing something that requires a clear head (I wouldn't want to try my hand at water skiing half cut) will take boozing out of the equation and could make things a little easier.
For me, though, nothing beats a nice pub. Winter, summer, city or country, I'm happiest setting up camp at a table with my mates for an evening of uninterrupted chat. And though I'm not planning on my booze ban lasting forever, it would be nice to think I could still occasionally hit my local and actually remember getting home.
READ MORE
Dry January Diaries: Is cutting out booze during lockdown cheating?
Dry January: here's what happened when a dedicated wine-chugging journo skipped the sauce for a month
"There's a few really practical things you can do, like going to a bar that you know carries a really good selection of alcohol free drinks," says Millie. "That always makes things easier. If you go and your choice is between diet coke or wine, you'll probably go for the wine. If you go somewhere that's got ten different non-alcoholic gins, then you're more likely to go for a soft drink because there's something great you can actually enjoy.
"Right now [while you're stuck at home] is a good time to prepare. You can go to a supermarket, get like five or six different non-alcoholic beers which will be quite cheap compared to what you're going to be paying at a bar, and you can work out which ones you like. So when you go out, you can go up to the bar and order with a lot more confidence."
So… see you at the pub?
You can buy Millie's book, The Sober Girl Society Handbook, here.