26-year-old Torz Reynolds was shocked to discover that her boyfriend, Stuart 'Chopper' May, had been cheating on her.
Torz had thought that the couple would be together forever- even tattooing 'Chopper's Bitch' on her arm.
Following her discovery, Torz decided not only to remove the tattoo, but to send her ex-lover the gory remains.
She told The Mirror: 'I packaged it up so it really did look like a present. I even used different handwriting so he'd have no idea that it was me.'
'I can't imagine what his reaction was. I wish I could have been there to see it.'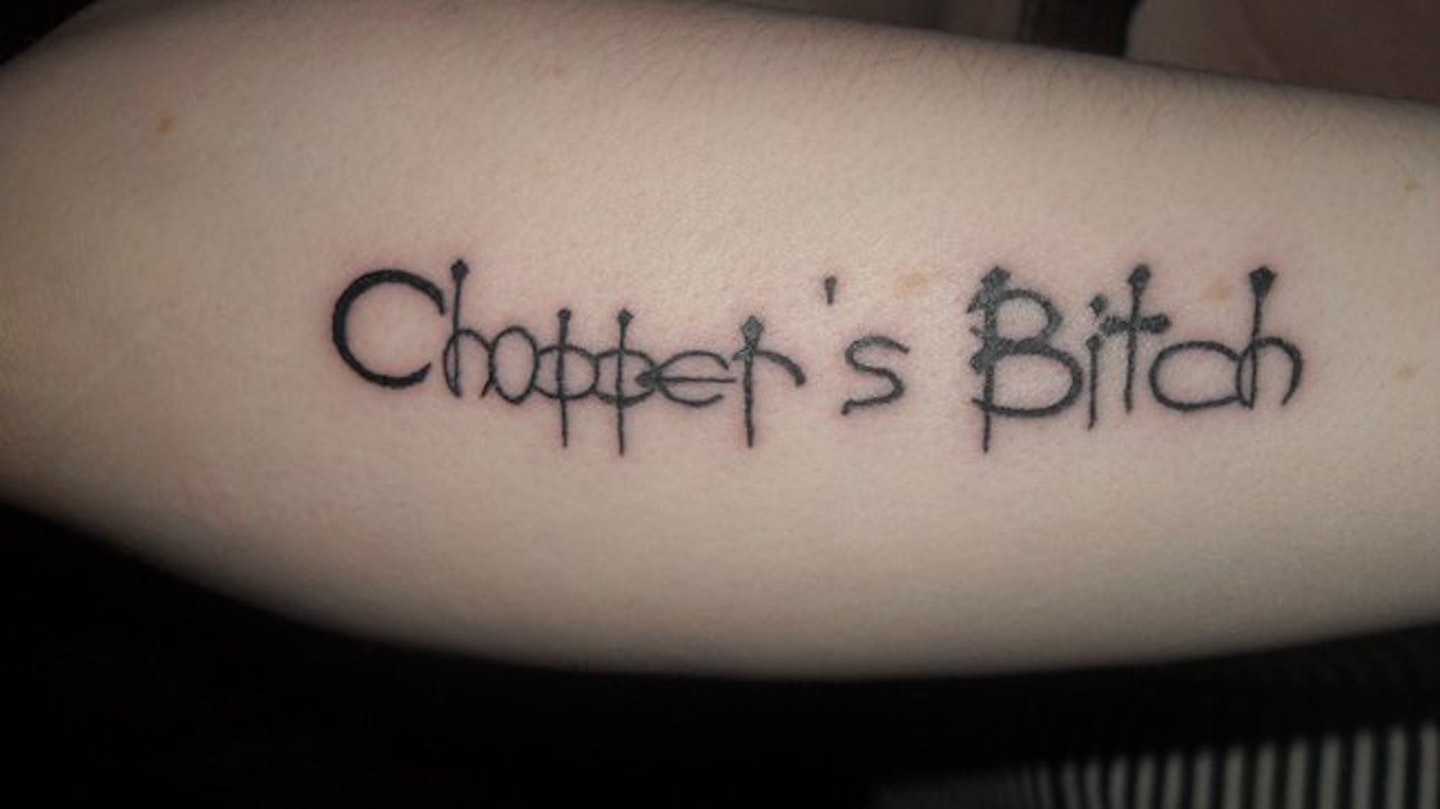 She continued: 'I'd always planned to send the skin to Chopper. After I had posted it to him, I didn't receive a response from him.'
Torz got the tattoo as a present for her ex-boyfriend during happier times.
'I got the tattoo of Choppper's name done as a surprise and he was really proud of it. The inking was on my forearm so whenever I lifted my pint glass, all his mates would see it and be amazed.'
Chopper claimed to Torz that he was emigrating to Alaska for work. She even saw him off at the airport.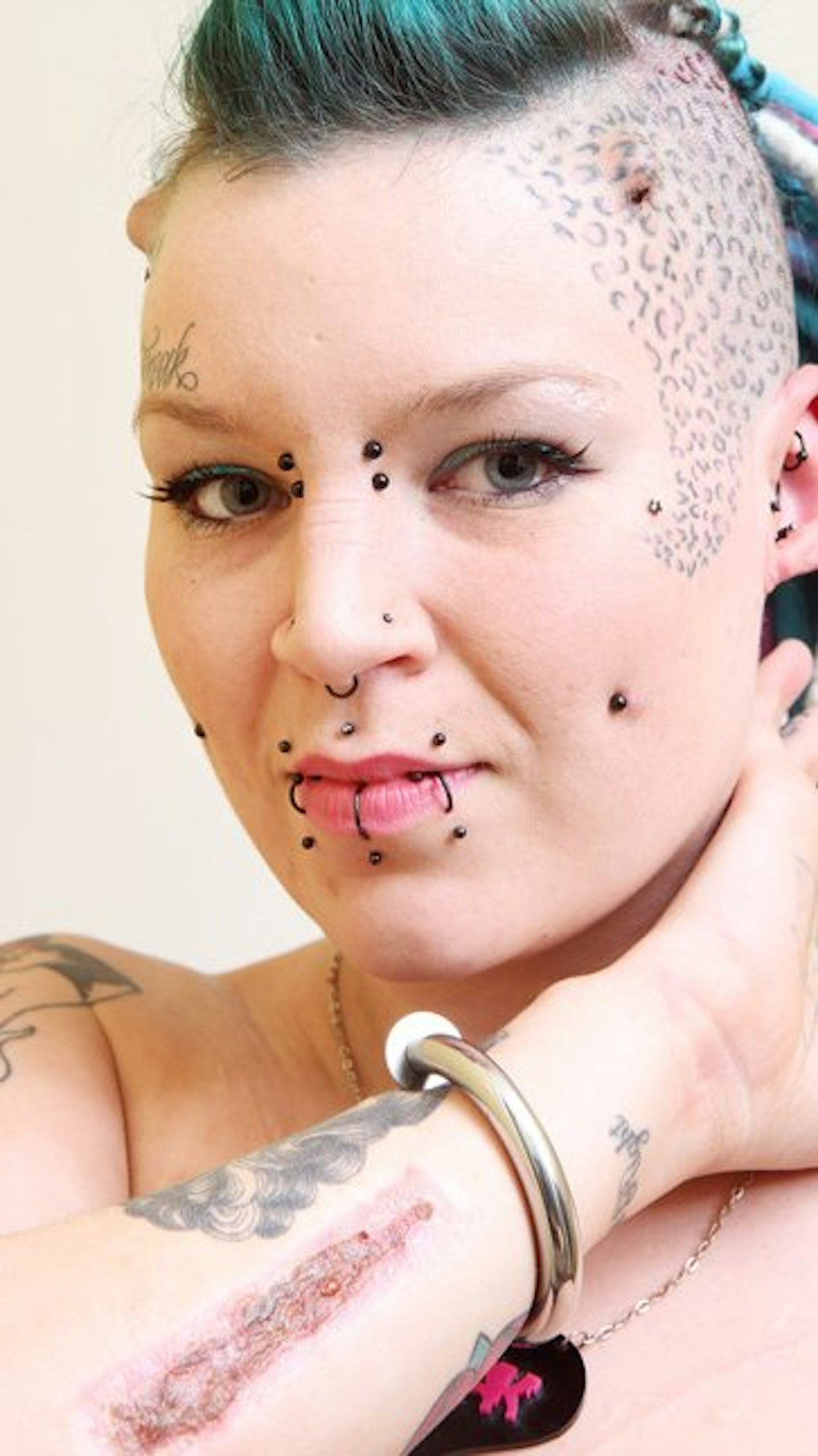 But it turned out that Chopper was lying about his new life in Alaska and had actually moved in with a woman he had been cheating on Torz with.
She said: 'Removing the tattoo like that was definitely closure. I like to get over things quickly and I always delete someone completely out of my life.'
Torz has no regrets over removing the tattoo herself rather than opting for laser treatment.
She said: 'At the end of the day, it's only skin and it will grow back. I'd absolutely recommend it to other people.'
CloserOnline recommends readers seek professional medical advice if they wish to remove their own tattoos.