Del Farnsworth decided to propose to his partner of 27 years, 43-year-old Donna, live on the popular breakfast show at Gatwick airport, right before they checked in for their flight to Las Vegas.
The couple, who are childhood sweethearts, are already parents to daughters, 23-year-old Sky and 18-year-old Fern.
42-year-old Del said he thought it was about time he made an honest woman out of Donna before his daughters beat them down the aisle!
Daybreak's camera's descended on the shocked future bride-to-be moments before Del made his long-awaited proposal.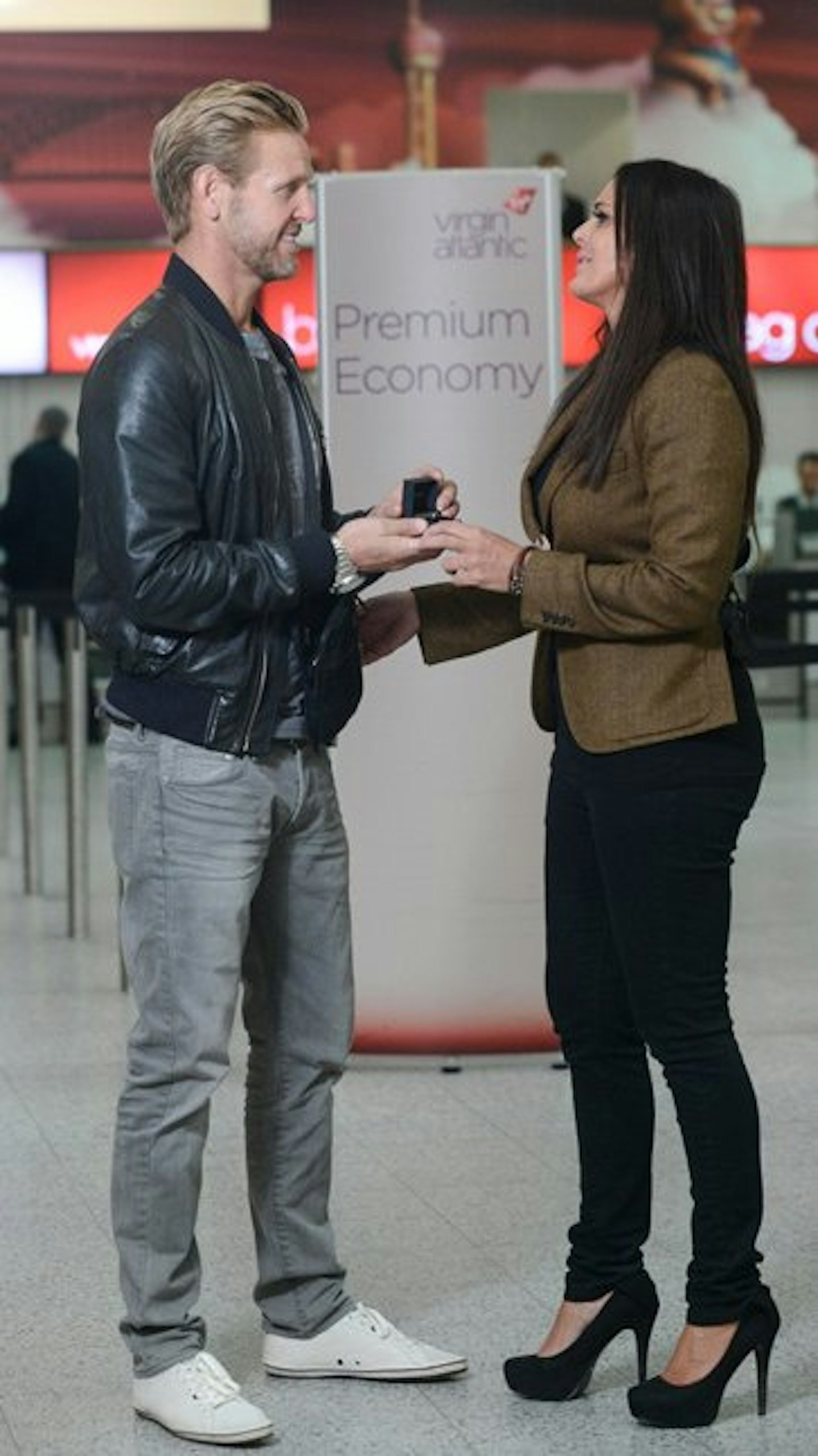 Donna was quick to respond with a delighted 'yes' as I'm A Celebrity winner Kian Egan handed over some glasses of champagne to kick off the celebrations.
Del told The Nottingham Post just after the proposal: 'It never really happened for one reason or another.'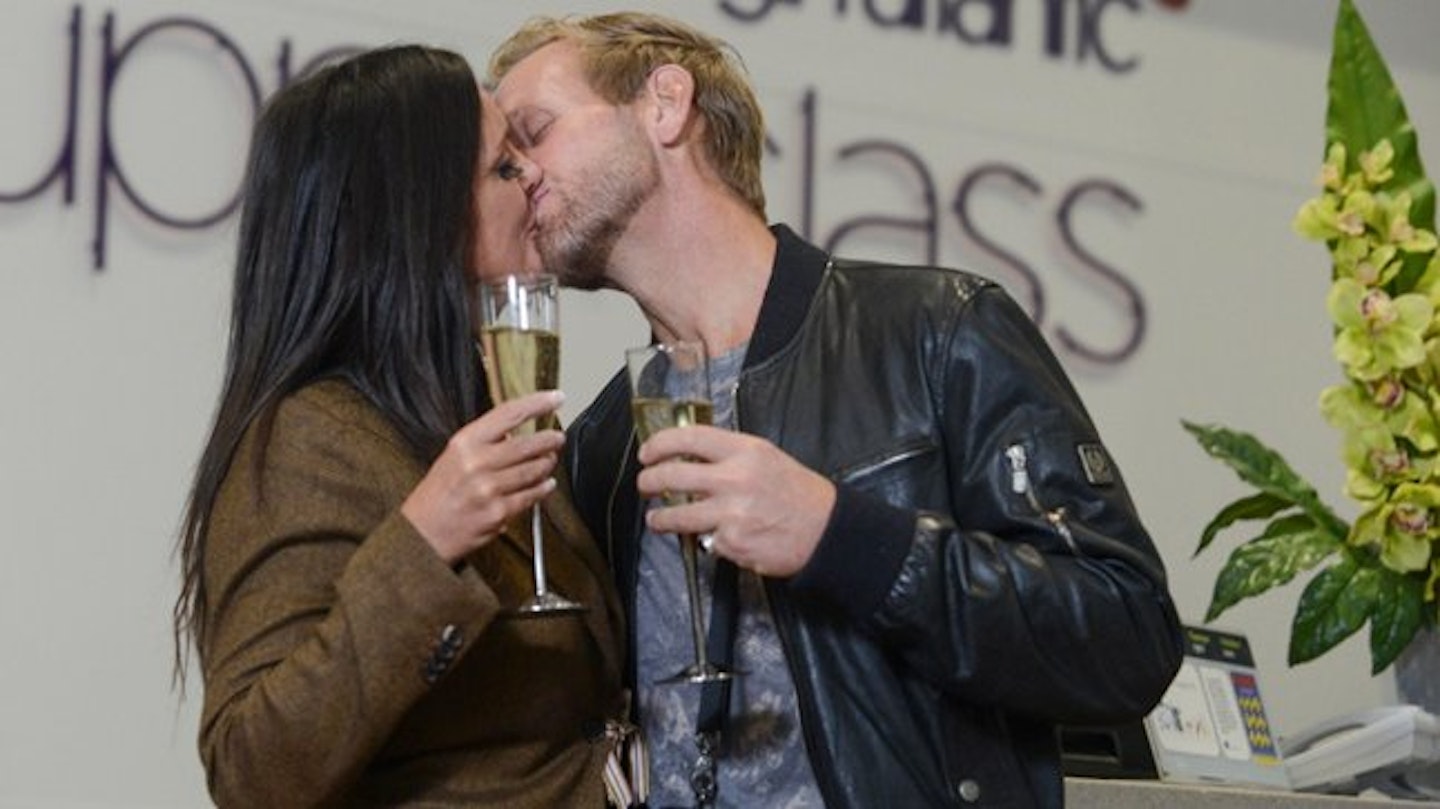 'Then I saw this competition on ITV just thought I'd go for it.'
'I had a phone call the next day.'
'It was a whirlwind fortnight trying to keep it secret and it's all come through today.'
Shocked (but happy) Donna said: 'I truly had no idea – I was so excited for my trip to Rome that I wasn't thinking about anything else. I was shocked enough when he got down on one knee and then I found out it was all live on Daybreak!'
Congratulations Donna and Del!