Wally looked pleased with his bounty as he scurried over to the giant St Bernard, Jay.
The confused squirrel then started burrowing into Jay's black fur as the dog looked on with bemusement.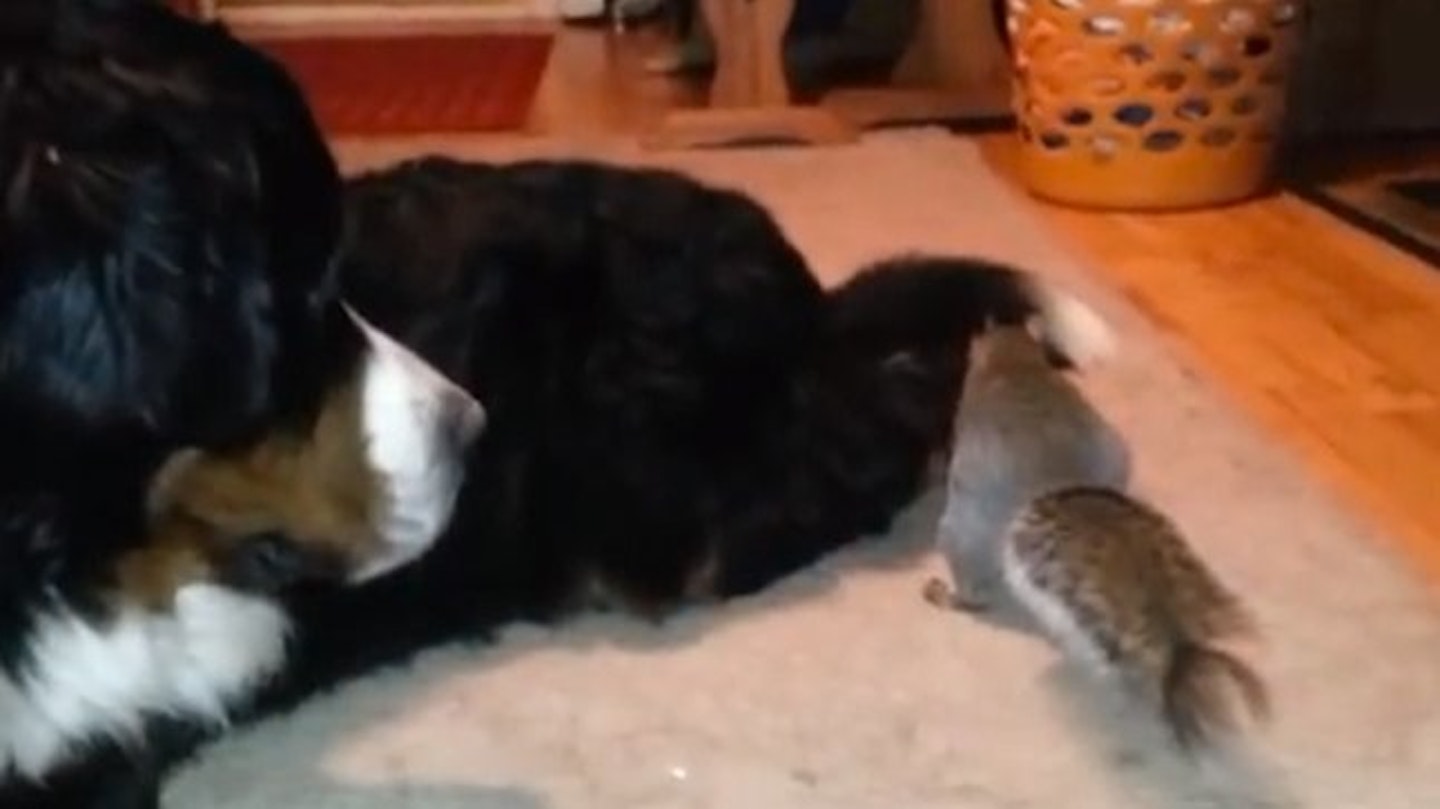 Pet squirrel Wally worked his little fluffy tail off as he tried to smuggle the nuts into Jay's coat.
Sadly for Wally, his precious swag popped out of Jay's tufts and on to the floor.
Wally then sheepishly scurried off in search of another (probably better) hiding place for his findings.
Check out the adorable video below: