As she made her way up the aisle, singer, Brocarde, smiled at her guests, every inch the blushing bride. But this wasn't your average wedding.
The dashing groom at the end of the aisle was in fact a 36-year-old ghost named Edwardo – and their special day on 31 October 2022 was attended by guests from beyond the grave.
Brocarde first connected with her spooky soulmate when he visited her one night and told her he loved her. And after almost two years – and some other-worldly hanky panky – the couple decided to tie the knot. But it's not all been smooth-sailing. Unsurprisingly, a relationship with a ghost has its fair share of complications, which resulted in the newlyweds seeking marriage therapy.
Brocarde says, "Five years ago, if someone had told me they were married to a ghost, I'd think they were crazy! But you can't understand the supernatural until you've experienced it. Our relationship may be turbulent, but the connection I have with Edwardo is like nothing I have ever known."
Incredibly, Brocarde admits she'd always been sceptical about the paranormal.  She says, "Over the years, I'd had a few strange encounters, such as seeing shadowy figures out of the corner of my eye, but it was never enough to make me think seriously about the paranormal. But one evening, I was lying in bed and out of nowhere, I felt a warm sensation in my heart. I went all clammy and the feeling spread throughout my body, but the room was icy cold.
"I sat bolt upright, and reached to turn on my bedside lamp, but something grabbed my hand to stop me. Then I heard a voice whisper, 'I love you' and I felt someone's breath on my ear and felt a shudder down my spine – it was terrifying."
The spooky encounters continued and eventually, Brocarde who lives in Oxfordshire, saw the ghostly figure of a Victorian soldier. She says, "I was being sent visions and information – that's how I learned that his name was Edwardo, and he was a 35-year-old soldier from Victorian times. He died by falling down a well. He had shoulder-length hair, and was very handsome."
As the unlikely pair grew close, they began a loving relationship which she says is better than any earthly connection.
"I can literally feel his touch all over my body – he's given me incredible orgasms and I don't do anything myself to trigger it," she says.
But in time, Brocarde saw another side to Edwardo. She says, "He can be quite jealous – if ever I lay out a revealing outfit, he'll rip it or hide it and then vanish for a few days. I wouldn't put up with that behaviour from a living man, but the reason I am so forgiving with Edwardo is that I'm so intrigued and still wonder why I was chosen, so I want to give the relationship my all."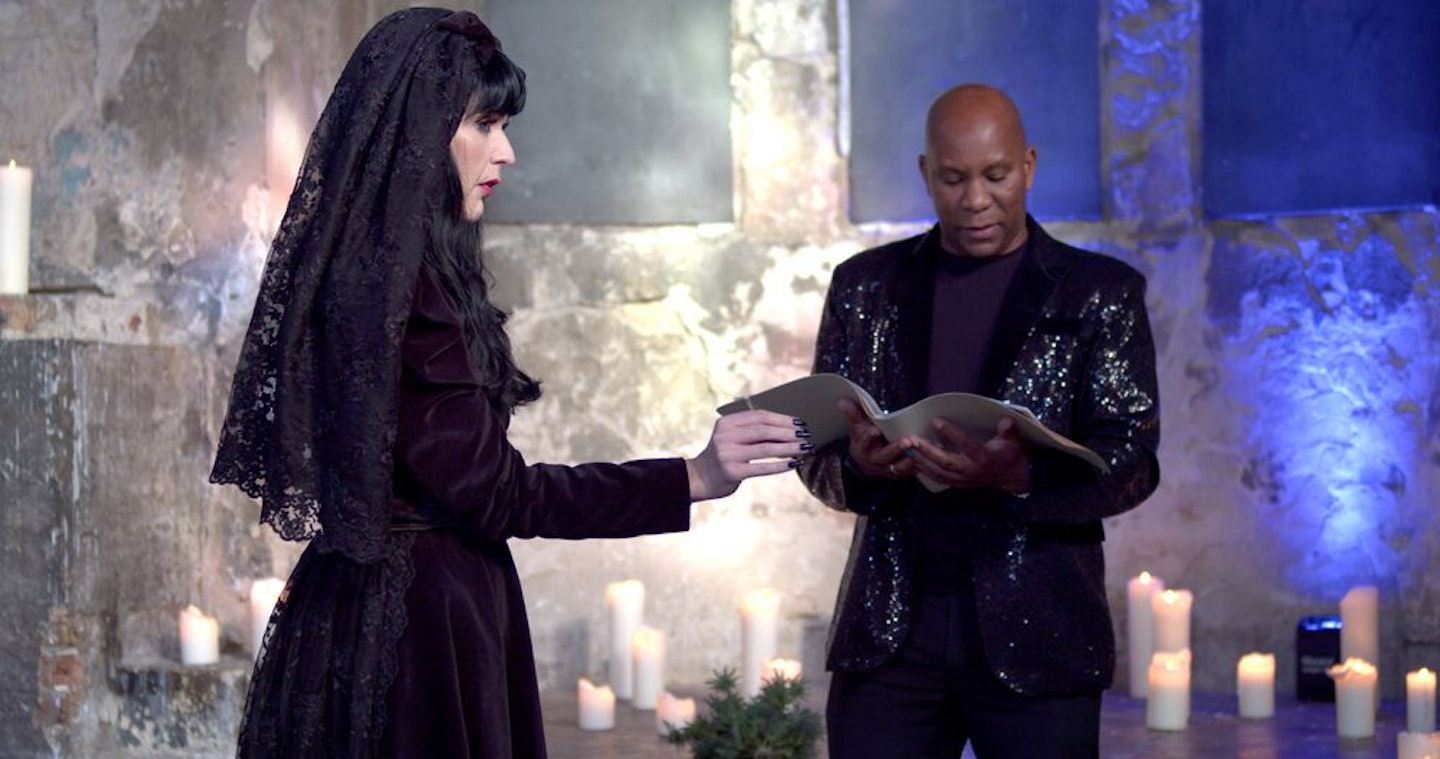 After nine months together Brocarde experienced her strangest encounter yet.
She recalls, "As I was sleeping, I felt something digging into my cheek before noticing a floral diamond ring on my bed, which I'd never seen before. When I showered, I saw the words 'Will you marry me?' written in the steam on the mirror, and realised, it was an engagement ring from Edwardo. The whole thing was absolutely crazy, but our connection was as strong as ever, so I said 'yes'."
Although some friends and family were understanding, others were not, so Brocarde left their guest-list to Edwardo. She says, "Finding a venue was a nightmare – I wanted something traditional, but Edwardo wasn't having any of it and we couldn't find a priest who would marry us. Eventually we found a wedding celebrant instead and the ceremony took place in an old derelict chapel on Halloween – and we were joined by spirit guests."
Brocarde used the lyrics from her song, Haunted, which she wrote for Edwardo, as her vows, but Edwardo's mischievous nature sullied their special day when he locked eyes with a certain 1950s blonde bombshell…
Brocarde explains, "One of our spirit guests was Hollywood actress Marilyn Monroe and Edwardo made a lewd remark about her and it really got under my skin. I just couldn't understand why he was making comments about another woman on our wedding day. I know she's one of the most famous and beautiful women of all time, but still – he should have been focused on me!"
With Brocarde annoyed, it meant there was no getting freaky under the sheets on their wedding night. However, Edwardo's brazen behaviour continued, resulting in Brocarde seeking help from a medium.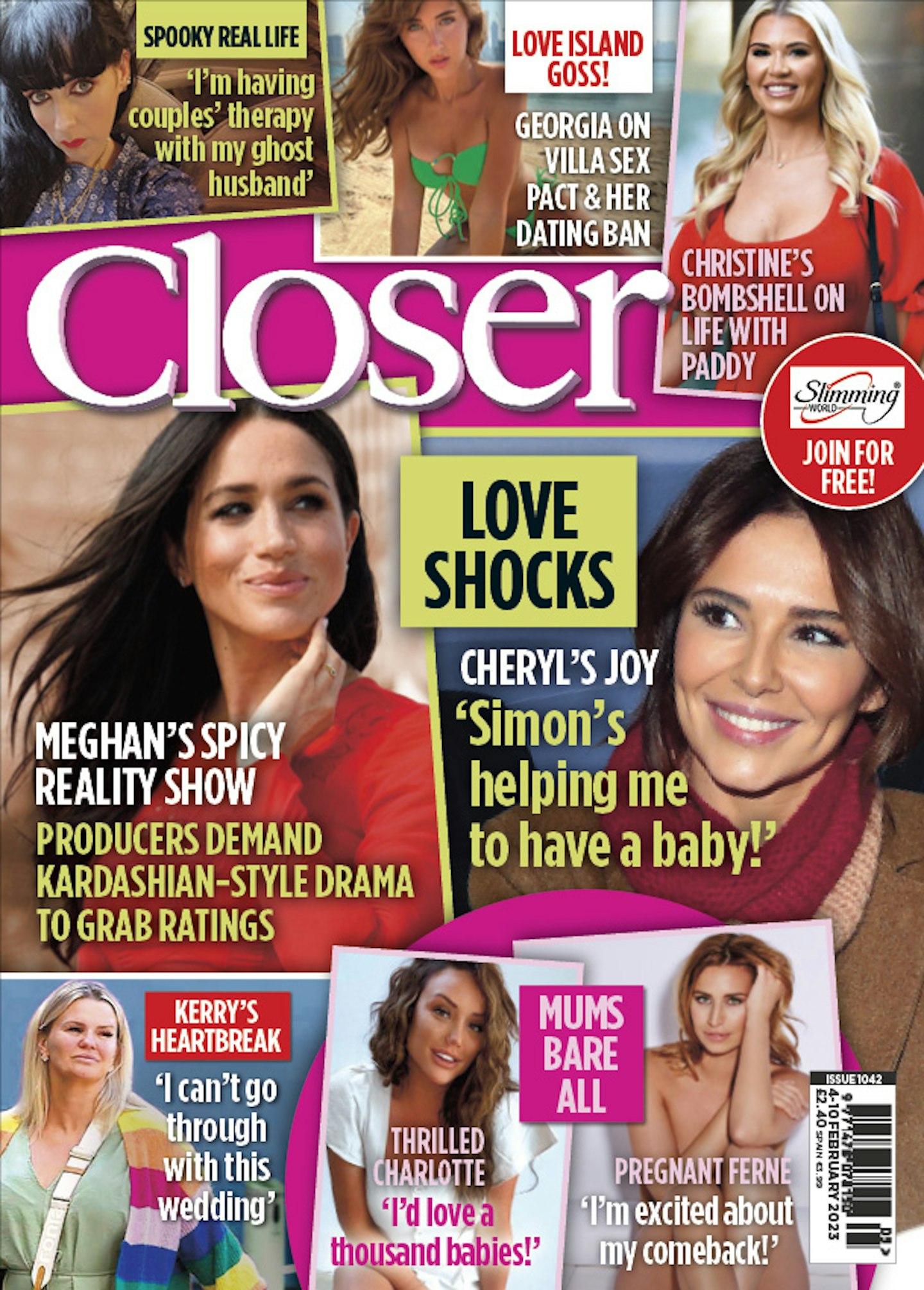 She says, "He's never as present as I'd like him to be, and our medium said I need to assert my boundaries more – just because Edwardo is a spirit, it doesn't mean he can invade my thoughts whenever he likes.
"Although she isn't a trained counsellor, she can communicate with my husband, so she felt like the right fit. I also hope she can help uncover why I was chosen by him. Edwardo and I are making progress, although he can still be temperamental – if I've written a song about something other than him, I'll find those pages have been ripped out.
"I didn't expect to have to have marriage counselling so early into wedded life – but then I didn't expect to be married to a ghost either!"
Now, Brocarde is unsure what her future with Edwardo has in store. She says, "With a relationship like ours, I just take it each day at a time – I haven't really thought about having children as I don't know how that would work for us. For now, I'm enjoying the adventure that is our relationship. One thing is for sure, Edwardo certainly keeps me on my toes."