Sadly, as is often the case for refugees, many left their homes in a rush with no time to pack, just grabbing a toothbrush, while some left with just the clothes on their back.
Sadly, Ukrainians are far from the only people seeking sanctuary in the UK.
When the Taliban took power in August, 16,000 Afghans fled to the UK, 12,000 of whom are still living in hostels, unable to make a new life in the UK and still in desperate need of help with basics such as clothing.
Louise Cooke is the CEO and founder of Sharewear, a charity which collects clothes to give to those in need.
She explains, "It's like a food bank but for clothes. Crucially we allow people to choose the clothes they want and need, so the experience is like being in a shop.
"Clothing is vital. It not only allows people to function in life but allows them to flourish. Without clothing you literally can't leave the house. Without clothing people are locked out of their own lives."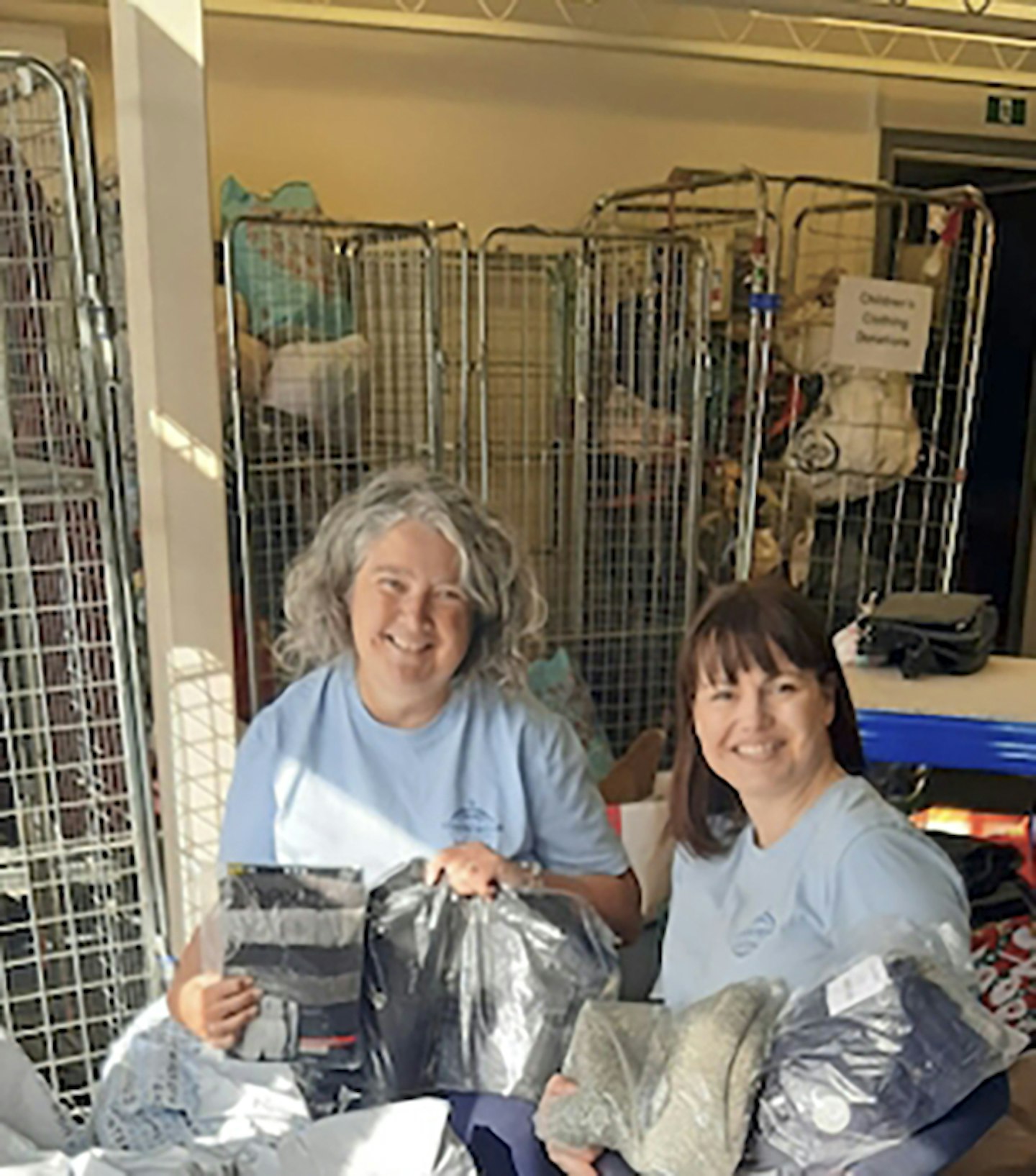 Louise set up Sharewear eight years ago, opening in March 2014. She got the idea after volunteering in the shanty towns of São Paulo, Brazil.
She says, "I came back inspired to help in Nottinghamshire. At the time, my son was volunteering at a food bank and said how families were often saying how much they needed clothes. We realised there was a gap that needed to be filled, so decided to do it."
Around a third of Sharewear's clients are refugees.
Louise says, "I used to teach refugees English at college and I know first-hand how vital it is that they have help. They don't feel as if it's their own life as they've been completely displaced. We've noticed particularly that if they can find a brand that they used to wear at home, it makes them really happy – it's a link back to their old life. And everyone is so grateful for clothes that they get – not just for practical reasons but it makes them feel loved and cared for.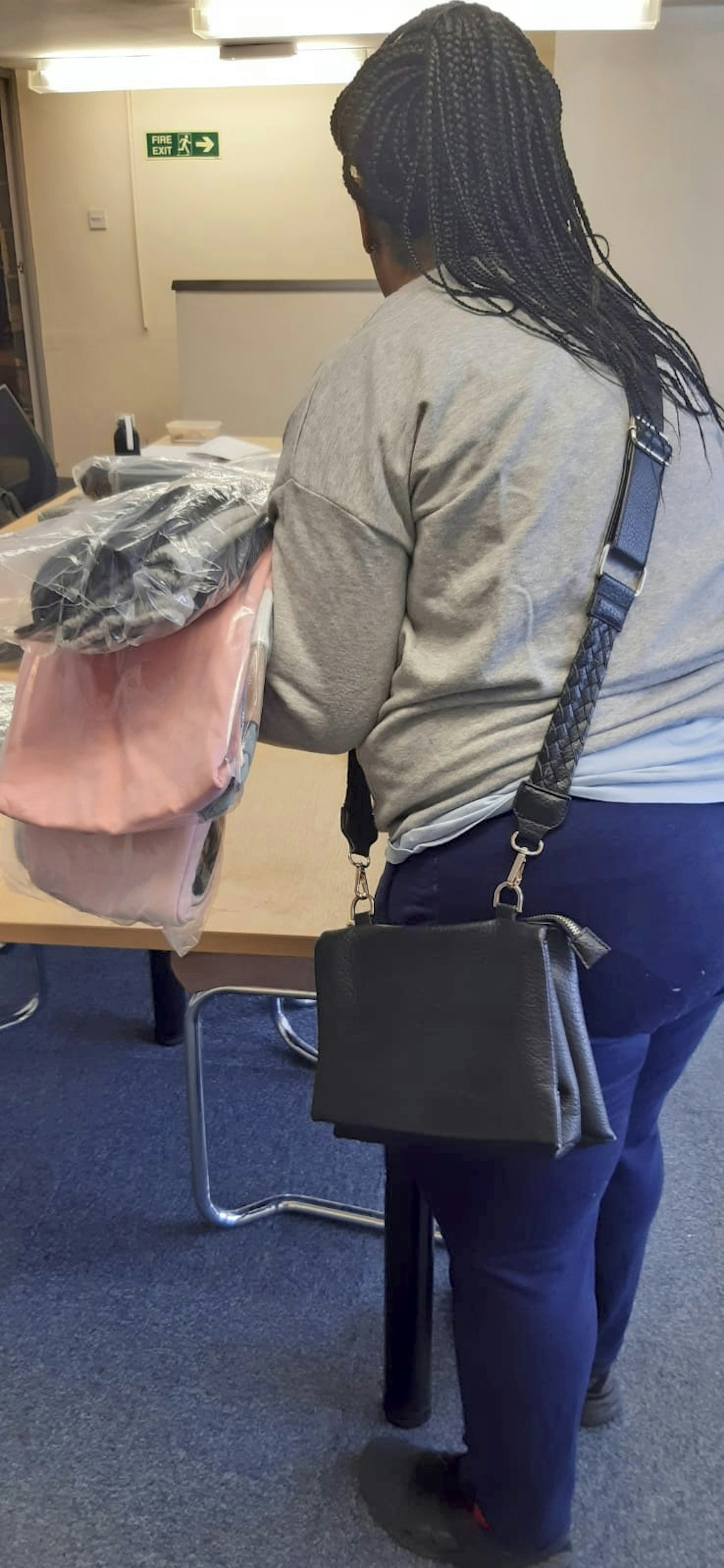 "It helps that they get to choose what clothes they need themselves. So many of their choices have been taken away, they're constantly being told where they need to be, what papers they need to fill in, they have so little that they can decide. So, the simple act of choosing their favourite colour top is a huge boost.
"Our charity is needed more than ever – and with the help of Closer readers we hope to help out thousands more people in need."
Donate your old clothes
● Please donate good-quality clothes, or buy new clothes online, and send them direct to: Sharewear, Units D1 and D2 South Glade Business Park, Hucknell, Notts, NG5 9RA
● Sharewear has launched ReLived, a scheme where businesses can ask their employees to donate unwanted clothing. Get your bosses to enquire about joining the service by going to ShareWearClothingScheme.
● Donate your clothes at House of Fraser in Nottingham, Sutton Coldfield, Manchester, Solihull and Birmingham. Please put in a note so we know they are from Closer readers.
With thanks
Closer has teamed up with our friends at Regatta and Peacocks, who have donated thousands of pounds' worth of coats and clothes for adults and children. As Closer went to press, several families had already benefited from our appeal.
READ MORE
'I went to bed with back ache - hours later I was fighting for my life'
Betting addict: 'I ignored my children as I gambled for 20 hours a day'