The 64-year-old man was "very sweet" and explained to Jenny that, since his mother had passed away, he had found himself on the streets - with no way of ever getting back home.
So Jenny set up a profile on Go Fund Me, a website dedicated to helping people raise money, and posted the following message: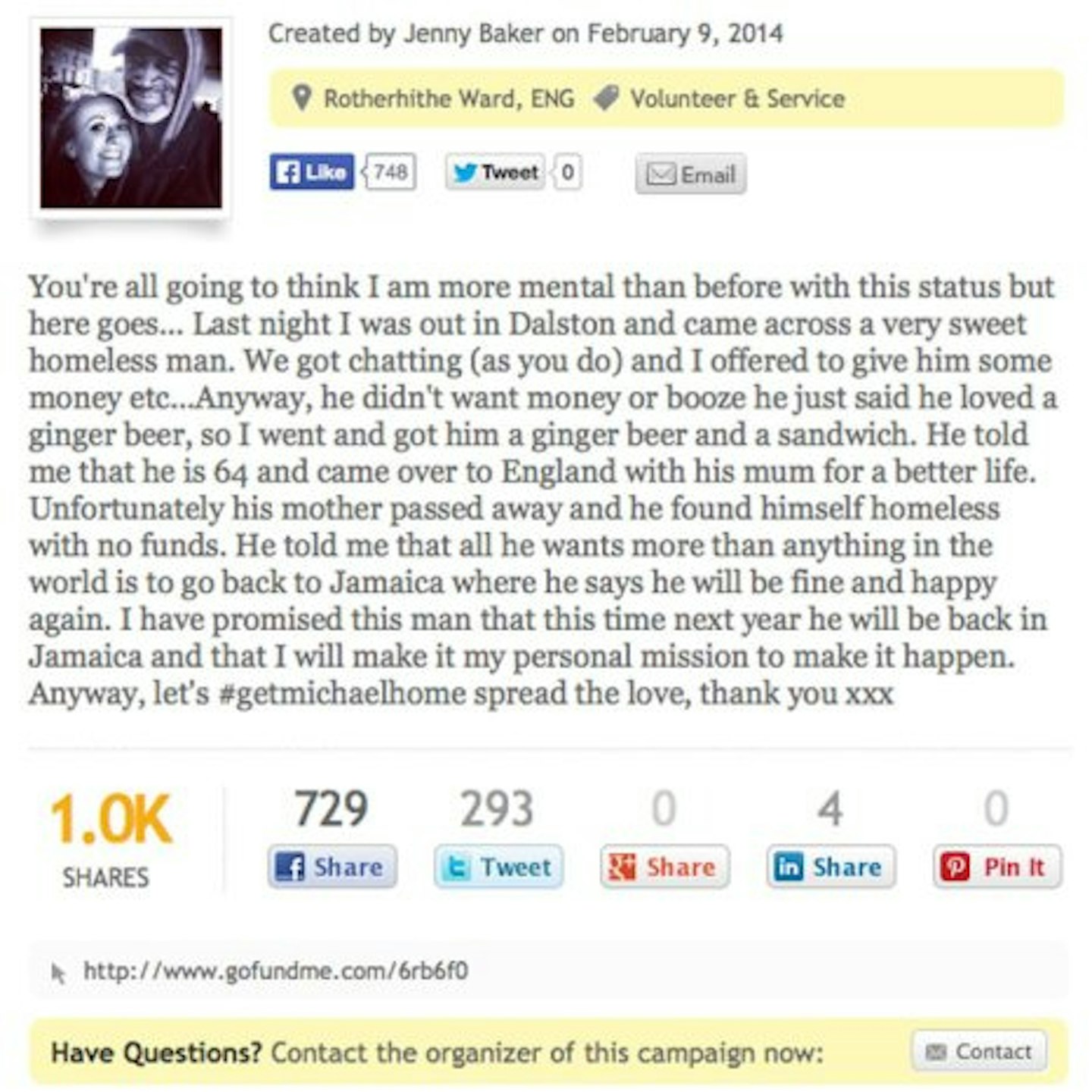 "Last night I was out in Dalston and came across a very sweet homeless man. We got chatting (as you do) and I offered to give him some money etc...A
"Anyway, he didn't want money or booze he just said he loved a ginger beer, so I went and got him a ginger beer and a sandwich.
"He told me that all he wants more than anything in the world is to go back to Jamaica where he says he will be fine and happy again."
In one day, 498 people read Jenny's story and donated as little or as much as they could - and the total is now an amazing £4,217.
Which, considering the target was just £800, is no small thing.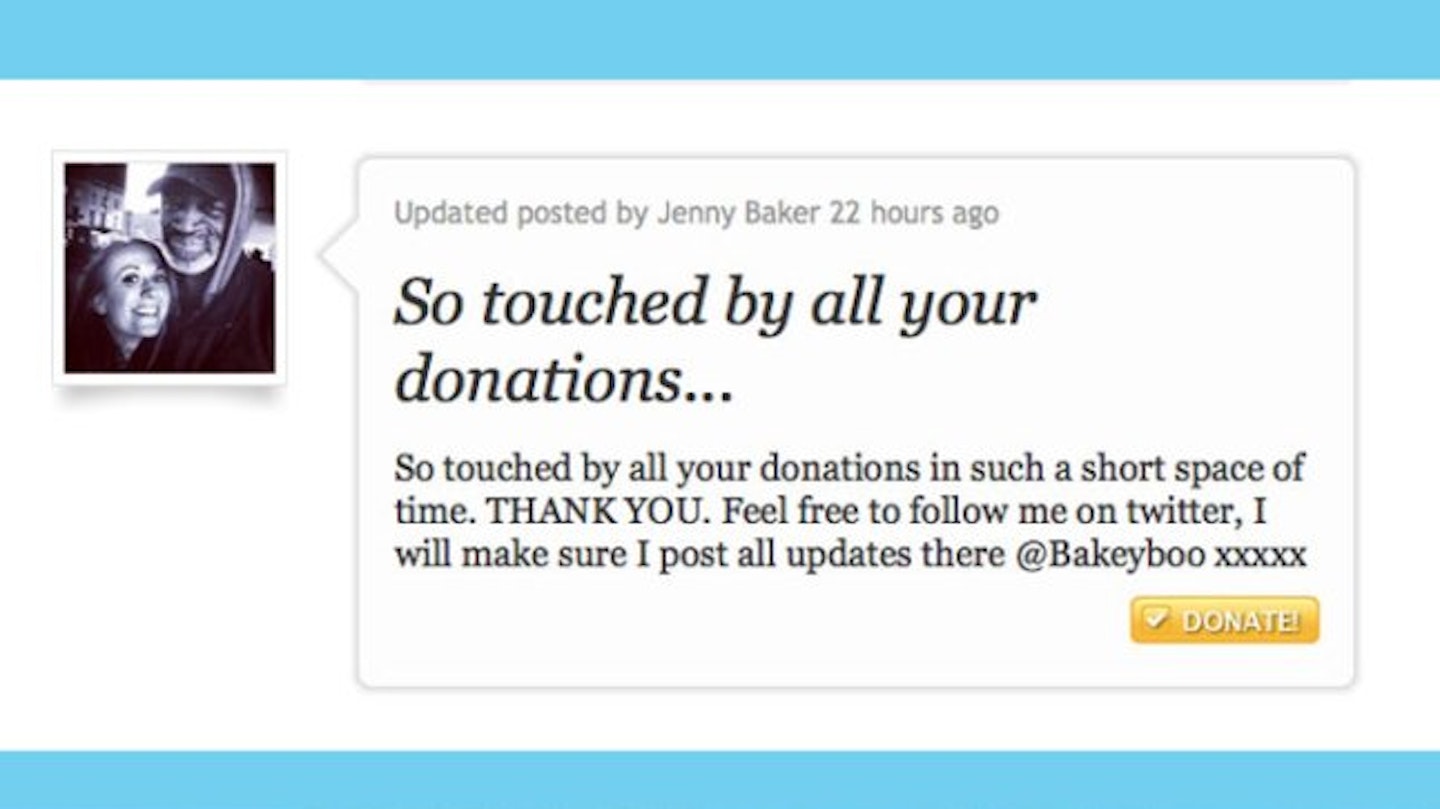 Jenny will use the additional money as a start-up fund for Michael when he gets back to Jamaica and she has issued a heartfelt thank-you on the site.
We, like so many others, are amazed and inspired by Jenny's kindness and dedication - we wish there were more people like her in the world.
Fingers crossed that she and Michael stay in touch and that, when he finally arrives home in Jamaica, he finds his happiness.