Sonny the French bulldog has proven that even dogs go a little crazy when they have puppies. In this video, Sonny is playing with his pups, and at first they seem a little scared of their dad.
Soon though, the puppies start to play back and the video become one of the cutest clips of a dad dog we have ever seen.
The puppies quickly catch on that dad isn't really going to get them, and that he is only trying to scare them. But that doesn't stop some of them cleverly hiding under the kitchen table.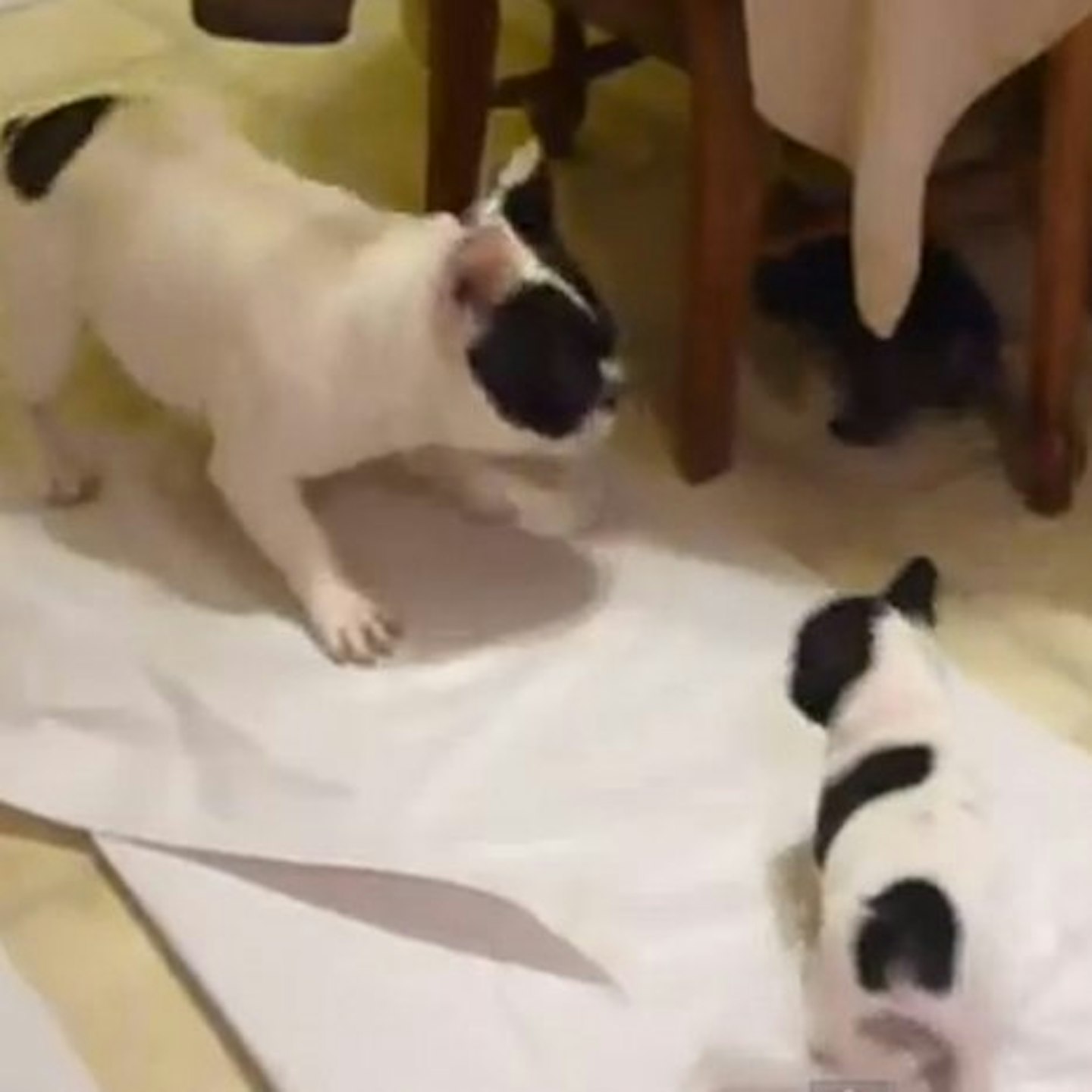 Of course Sonny, being a grown up Frenchy, struggles to fit under the table and, if puppies could laugh, we imagine that's what they would have been doing.
Basically, this video of a father bonding with his children warms our hearts, and that fact that it includes cute Frency puppies makes it even better!