Love Island 2016 star Malin Andersson has announced the heartbreaking news that her baby girl Consy has passed away
Malin, who welcomed her daughter seven weeks before her due date, took to her social media accounts to reveal the devastating news.
Sharing a photo of Consy, the reality star wrote, "Completely in love with you.. and my Mum just wanted you to be with her.
"Your time wasn't ready yet. Mummy loves you. I stayed with you each day.. you opened your eyes one last time for me and I saw those beautiful big brown eyes. I'm so sorry I couldn't do anymore. Go be with grandma Consy. My angel. Rest in peace CONSY GLORIA EMMA ANDERSSON-KEMP 🙏🏽 23/12/18-22/01/19."
Beautiful poems about stillbirth and miscarriage
Stillbirth and miscarriage poems - stacked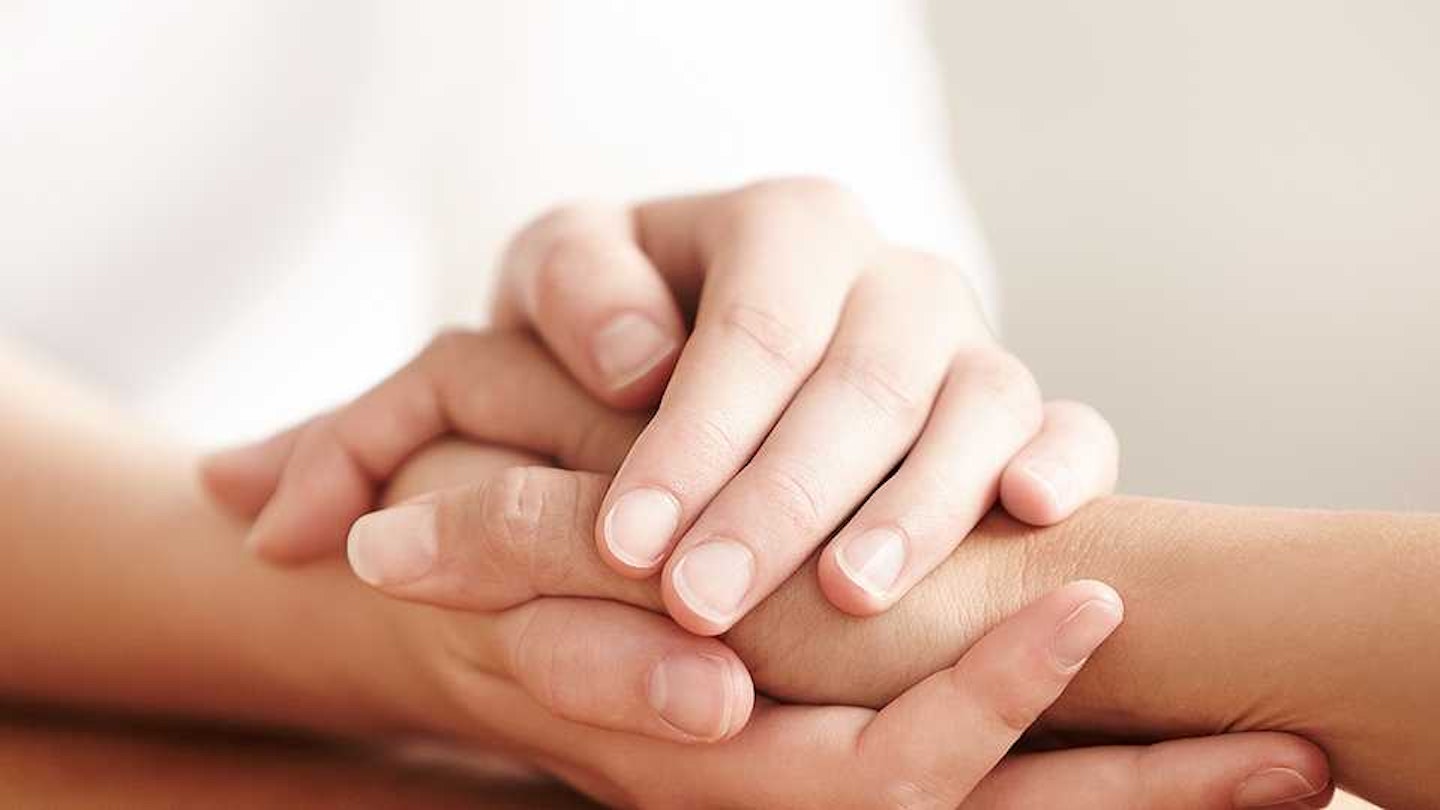 1 of 11
CREDIT: Pinterest
stillbirth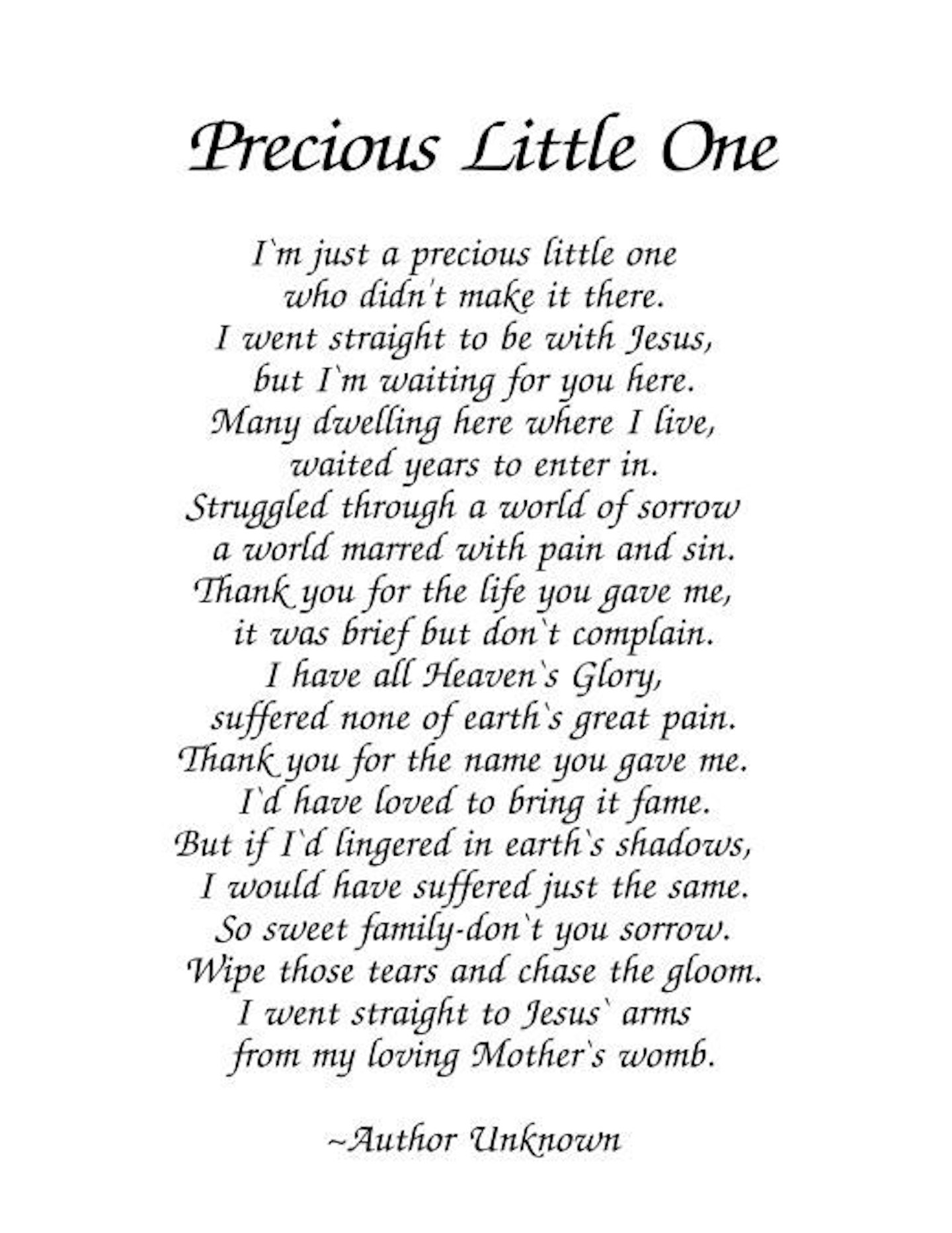 2 of 11
CREDIT: Getty Images
1) Precious Little One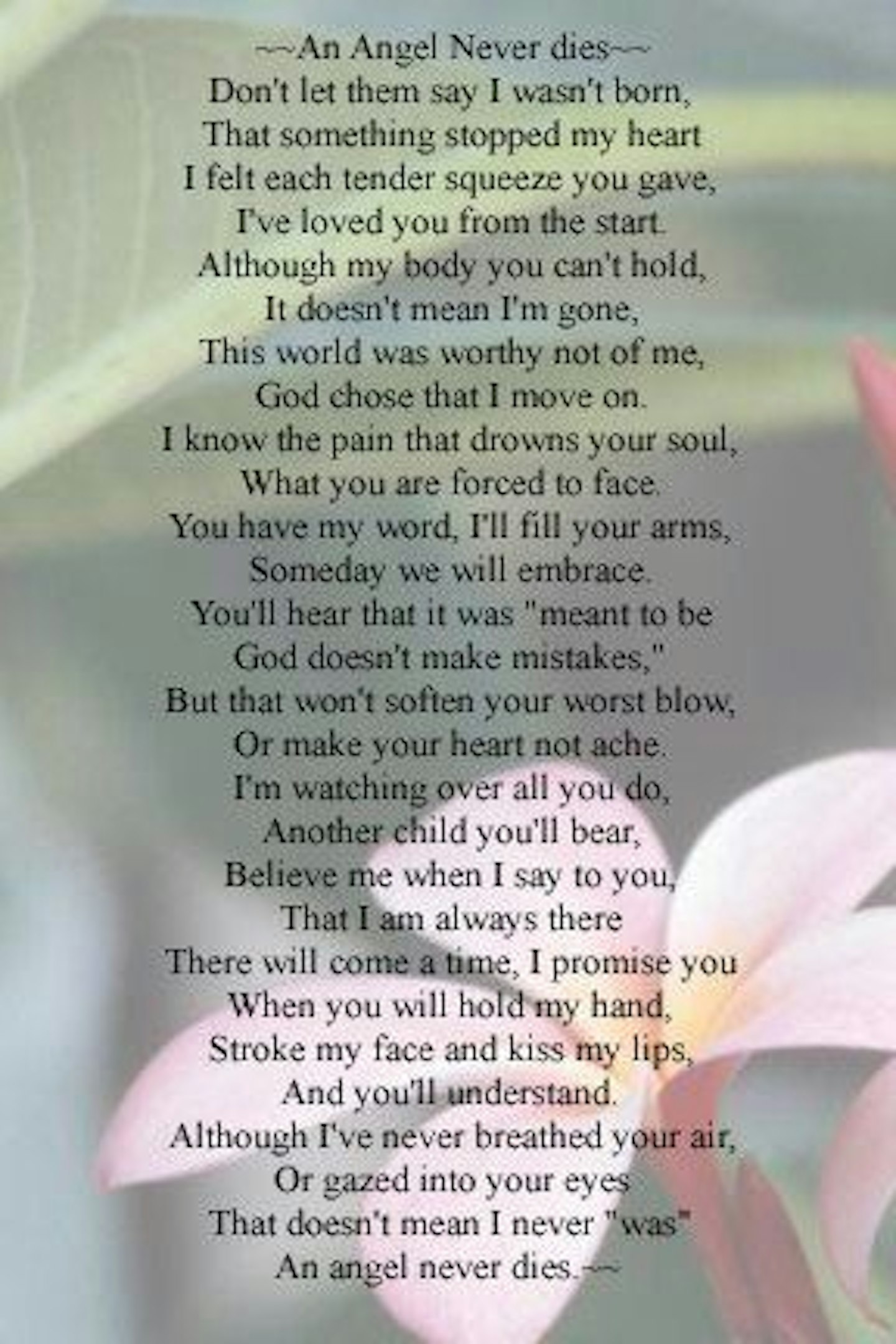 3 of 11
CREDIT: Pinterest
2) An Angel Never Dies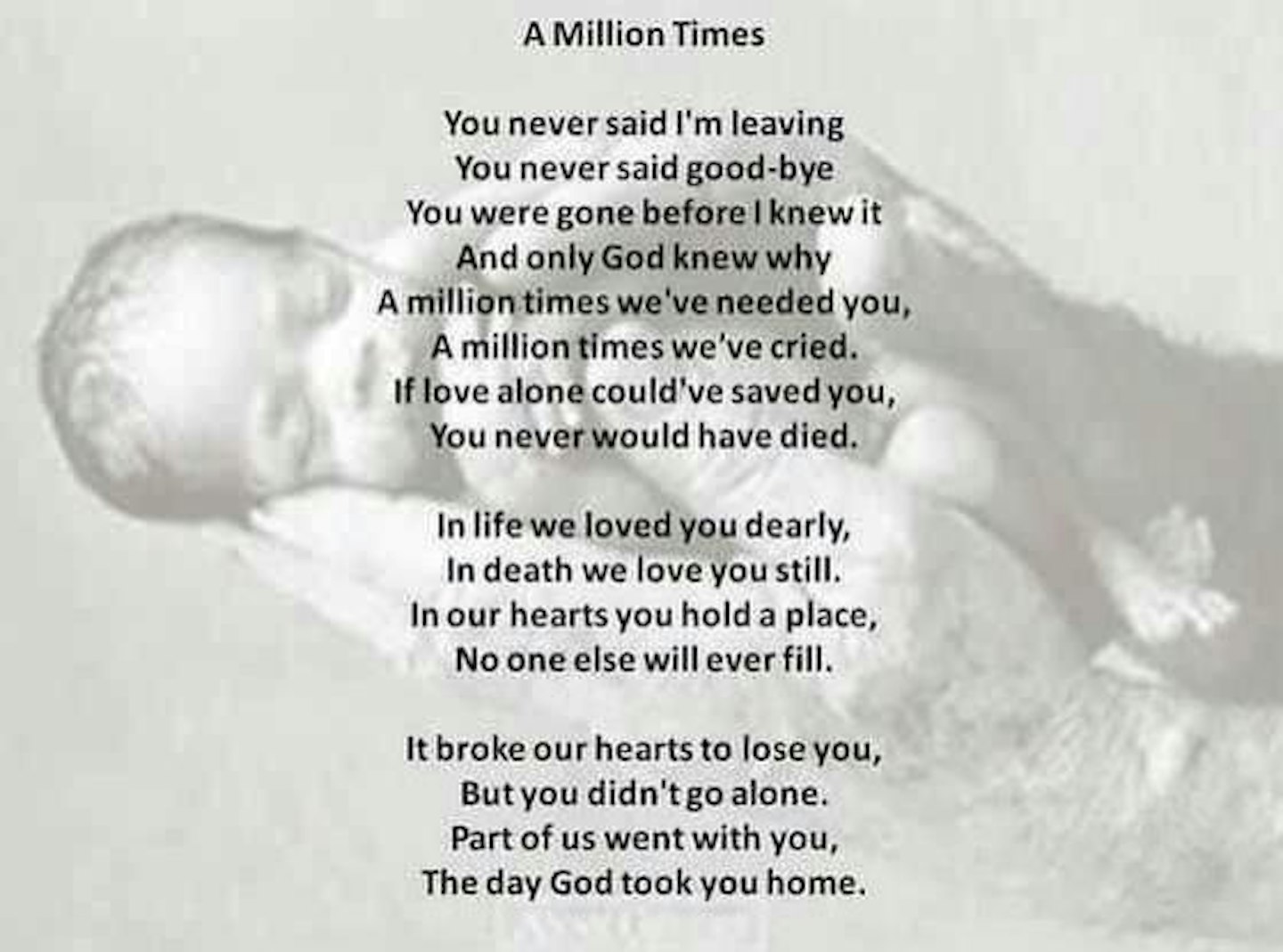 4 of 11
CREDIT: Pinterest
3) A Million Times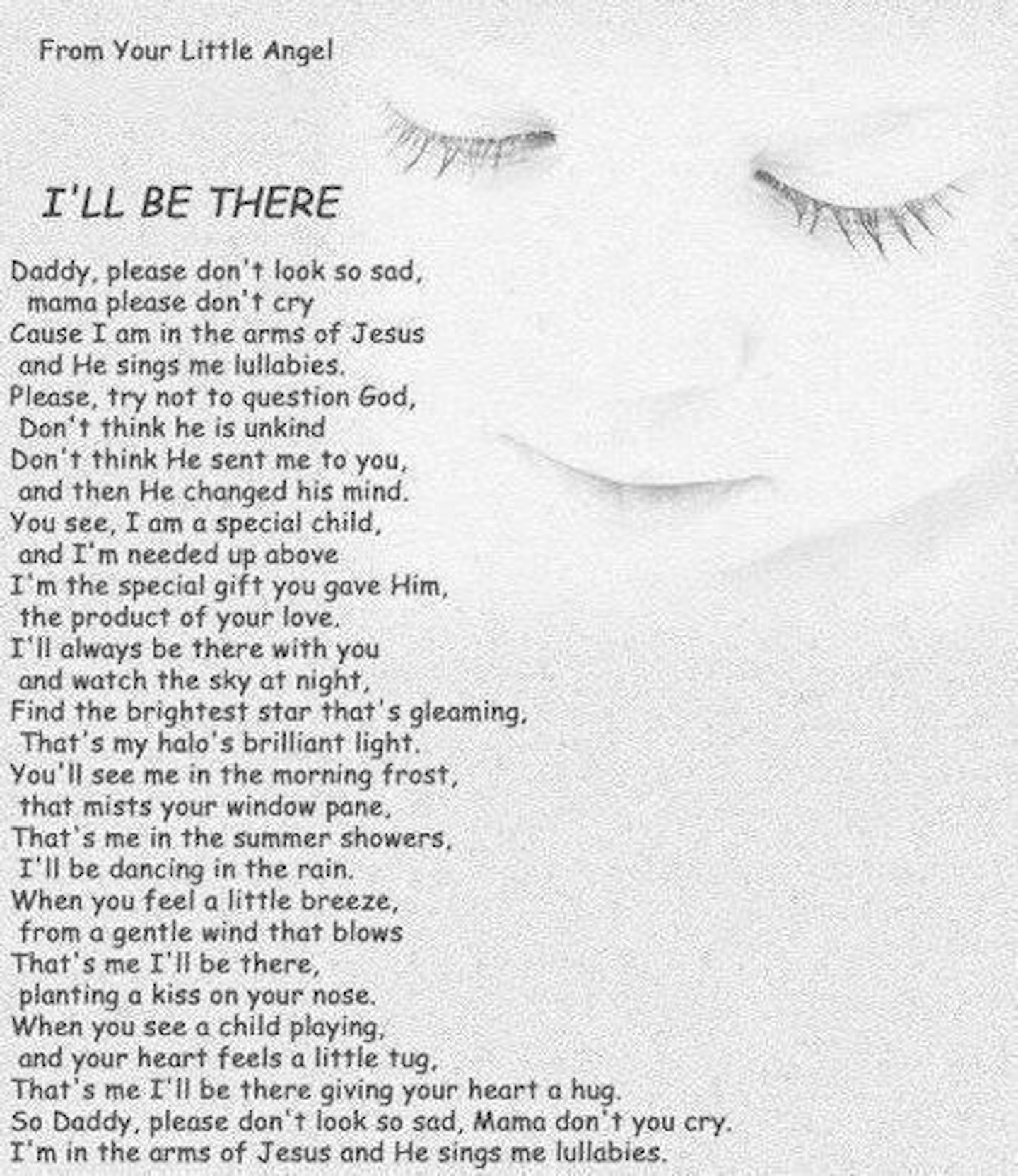 5 of 11
CREDIT: Pinterest
4) I'll Be There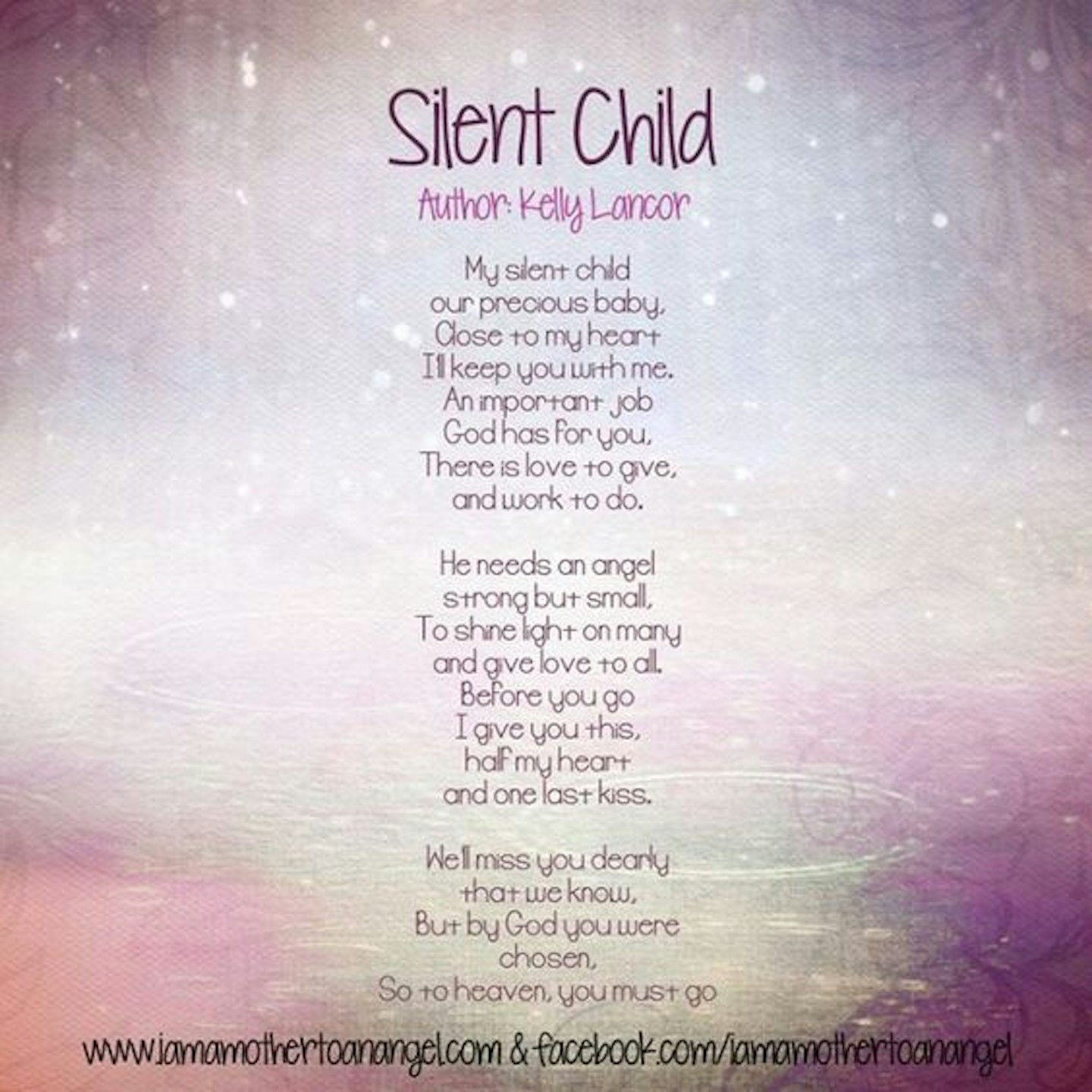 6 of 11
CREDIT: Pinterest
5) Silent Child, by Kelly Lancor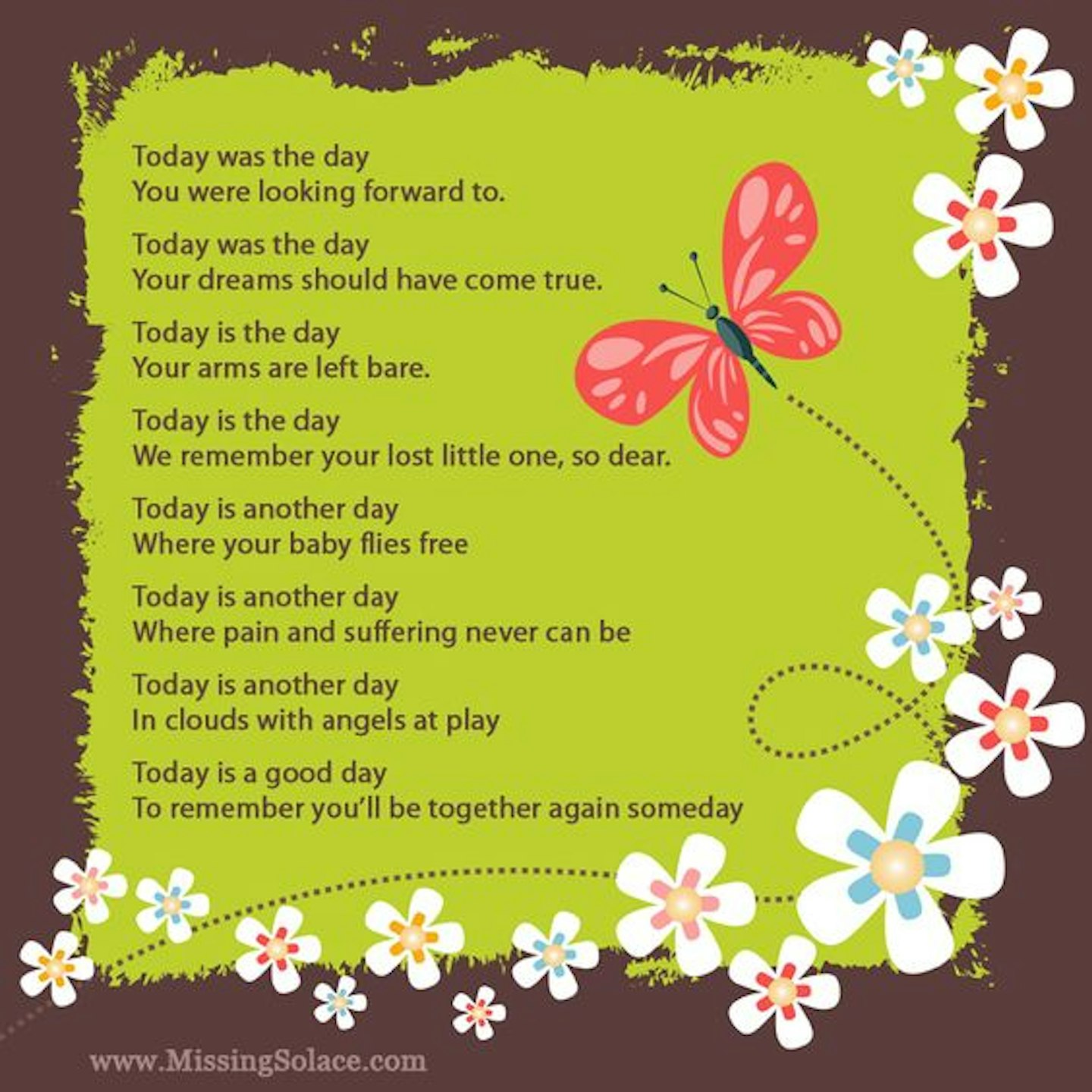 7 of 11
CREDIT: Pinterest
6) Today Was The Day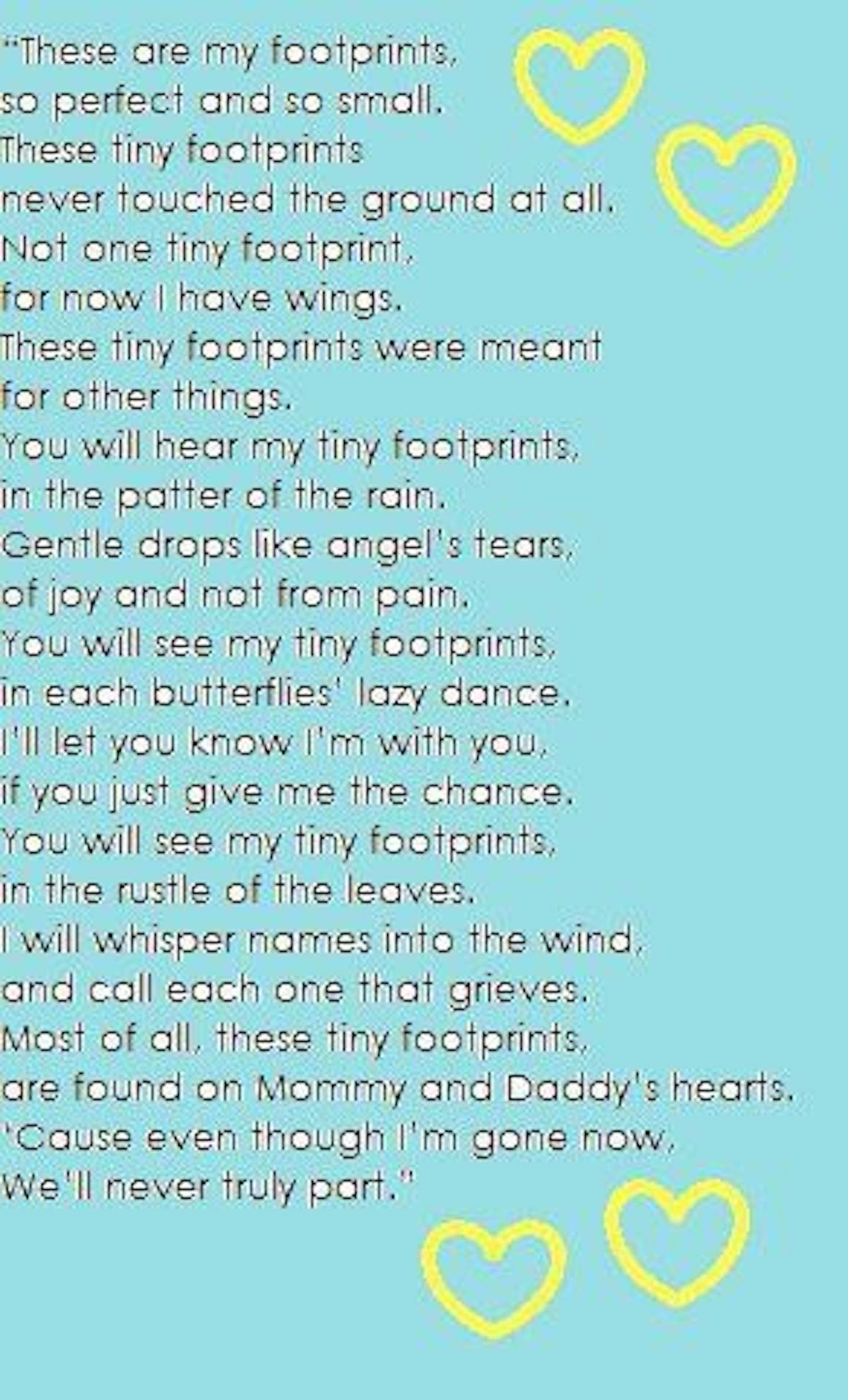 8 of 11
CREDIT: Pinterest
7) These Are My Footprints, by Tamara Barker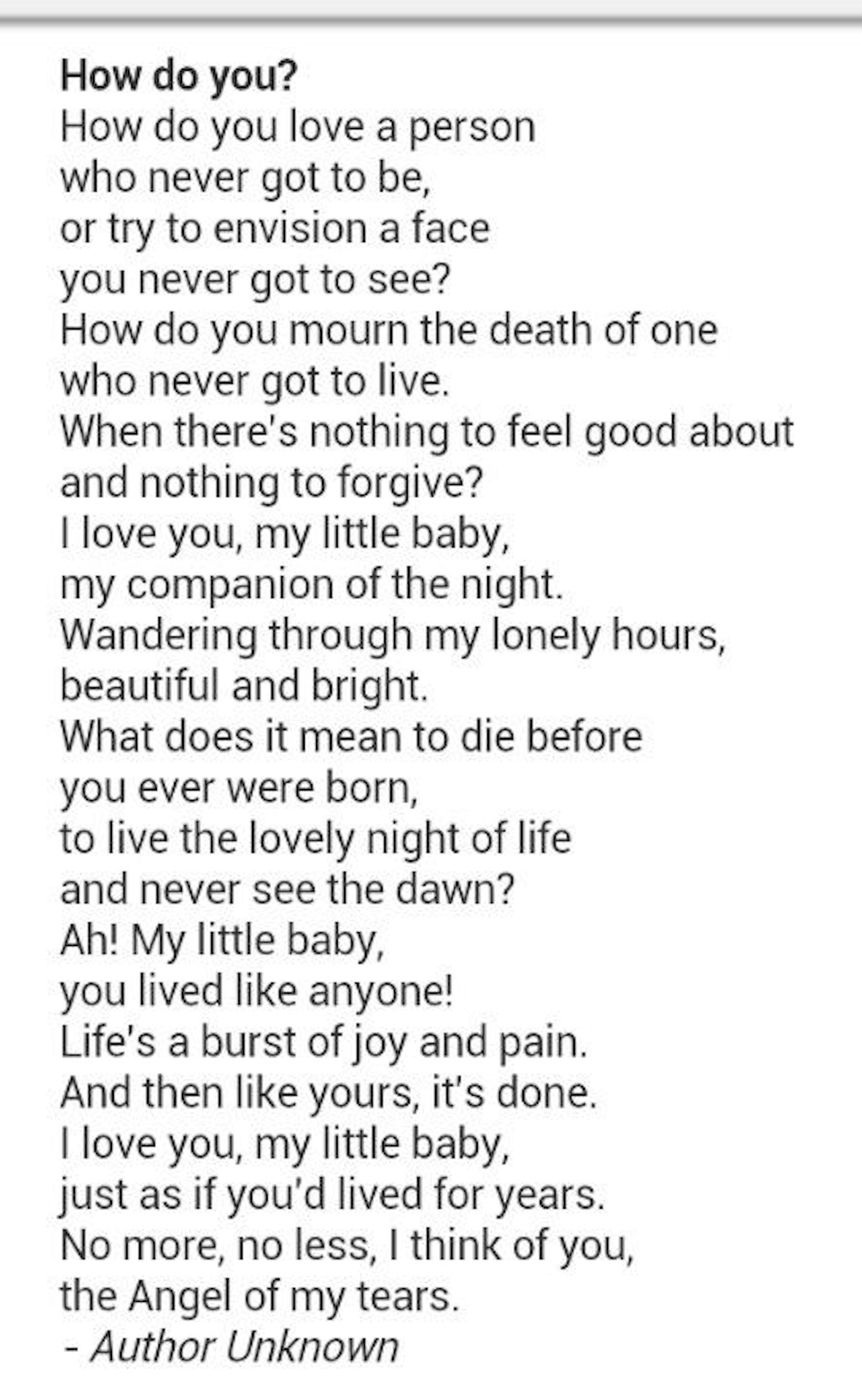 9 of 11
CREDIT: Pinterest
8) Angel Of My Tears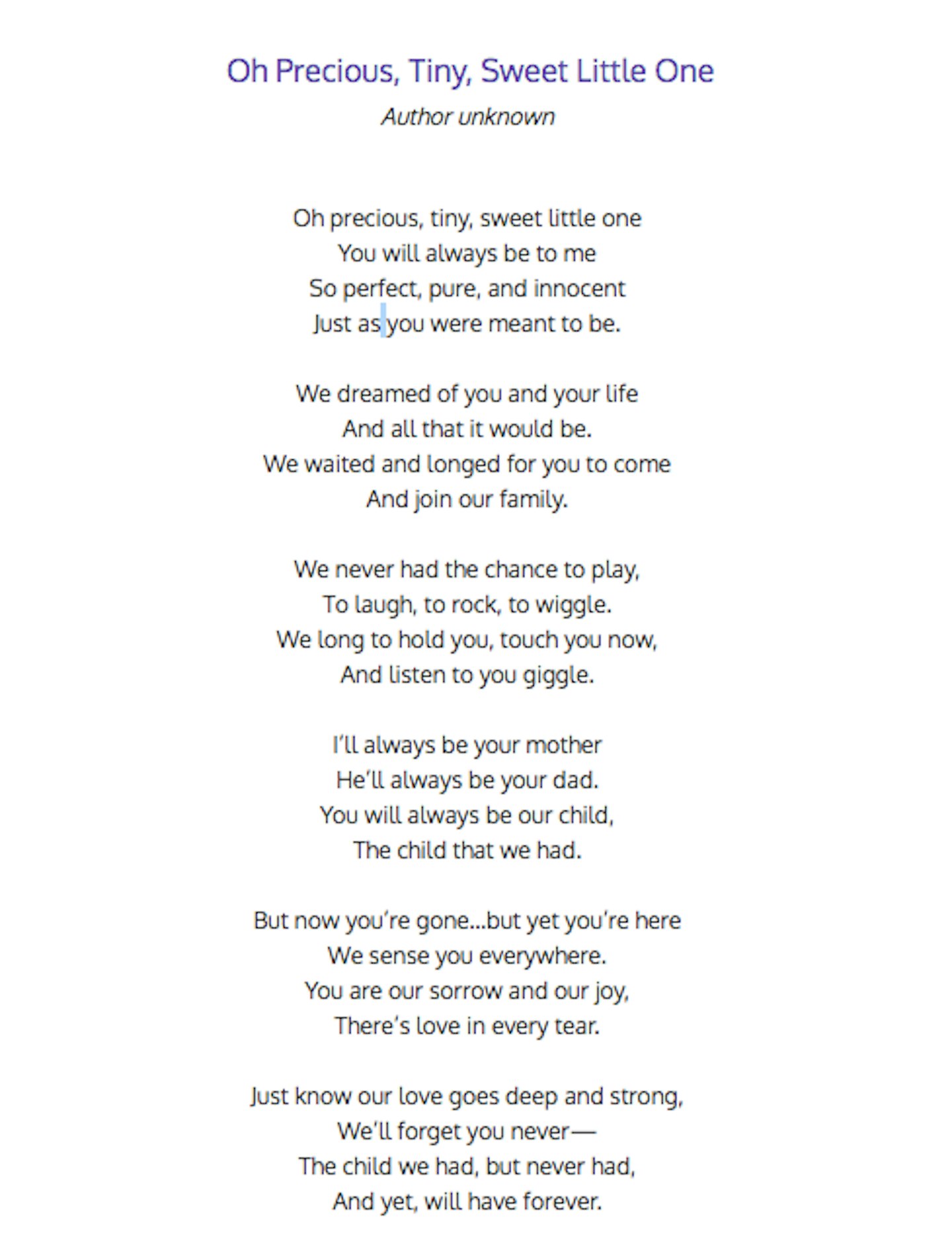 10 of 11
CREDIT: Pinterest
9) Oh Precious, Tiny, Sweet Little One

11 of 11
CREDIT: Pinterest
10) The Moment You Left Me
READ MORE celeb news
Gareth Gates proposed to Faye Brookes with 17 minute song as he reveals why they split up
WATCH Love Island's Adam and Zara open up about the effects of online bullying
Fans and friends of the reality star were quick to send their condolences. One user wrote, "I am honestly so sorry! She is absolutely amazing and would be so proud to call you her mum! Wishes are with you and your family and this sad time! RIP beautiful angel".
Another added, "This is heartbreaking, I'm so sorry to hear this xx", with a third writing, "This is just heart breaking. She was too good for this world Malin. Please be confident in the knowledge you have lots of love around you and support will be endless. She looks so beautiful xx".
Former CBB star Lateysha Grace then wrote, "Omg Malin. My heart is broken for you. I'm so so so sorry. Sending prayers and love to you and your family. Stay strong".
Malin has been sharing regular updates with her followers regarding baby Consy's health since she was born just before Christmas. In the posts, she references her mum, who tragically died last year following a third and final battle with cancer.
Our thoughts are with Malin and her family at this sad time.