Can a normal mum handle the Victoria's Secret Angel workout and diet regime? Nilufer Atik gave it a go…
When it comes to fitspiration, the Victoria's Secret models are pretty high up most people's list.
But just what does it take to get the body of one of the most sought-after models in the world? I tried their diet and workout regime for six weeks to find out…
GALLERY: Check out 2017's Victoria's Secret Angels in action...
2017 Victoria's Secret angels SLIDER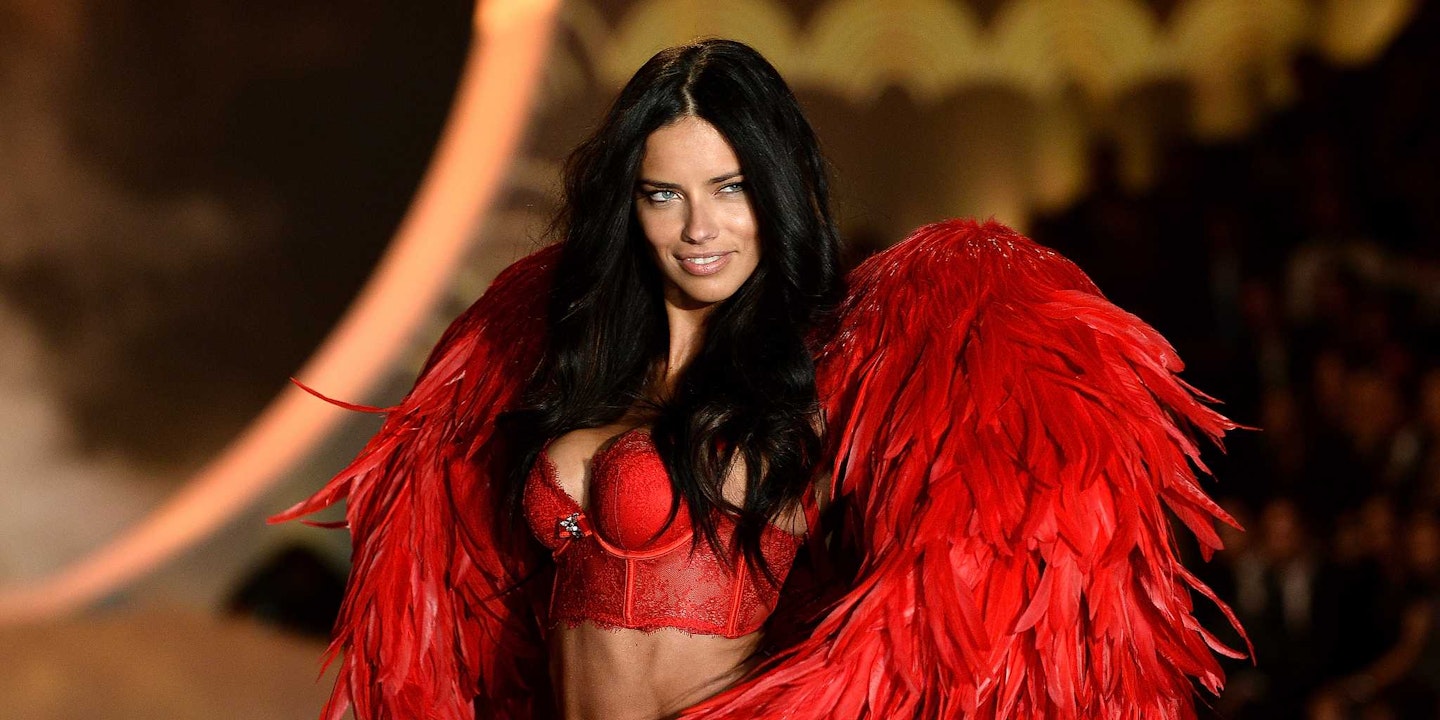 1 of 15
CREDIT: getty
Adriana Lima
An Angel since 2000, the Brazillian beauty is the longest-running model to grace the VS catwalk. The 35-year-old opened the show in 2003, 2007, 2008, 2010 and in 2012, just two months after giving birth to her second child. She has worn the Fantasy Bra three times, in 2008, 2010 and 2014.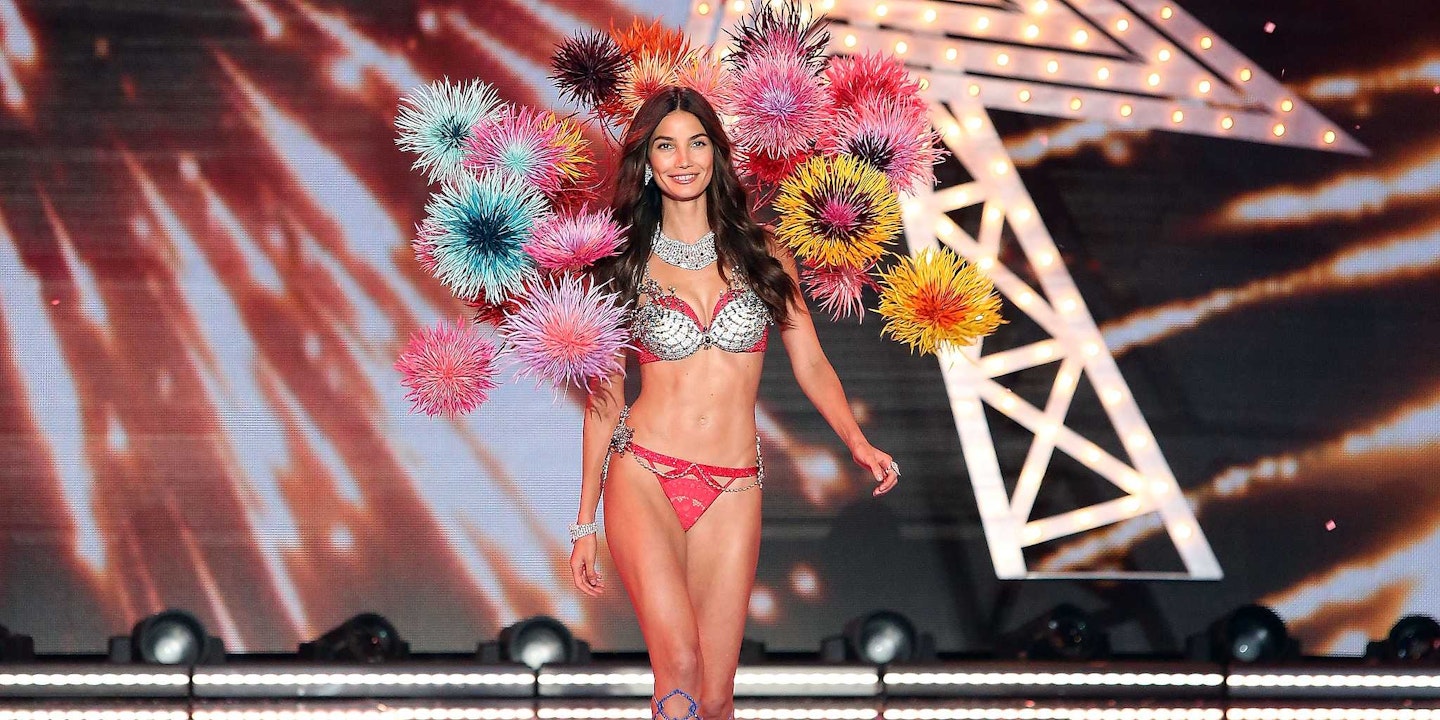 2 of 15
CREDIT: getty
Lily Aldridge
Lily first walked for Victoria's Secret in 2009, aged 24, and got her Angel wings in 2010. The American model has walked in every show since, and last year she wore the Fireworks Fantasy Bra worth an estimated $2 million.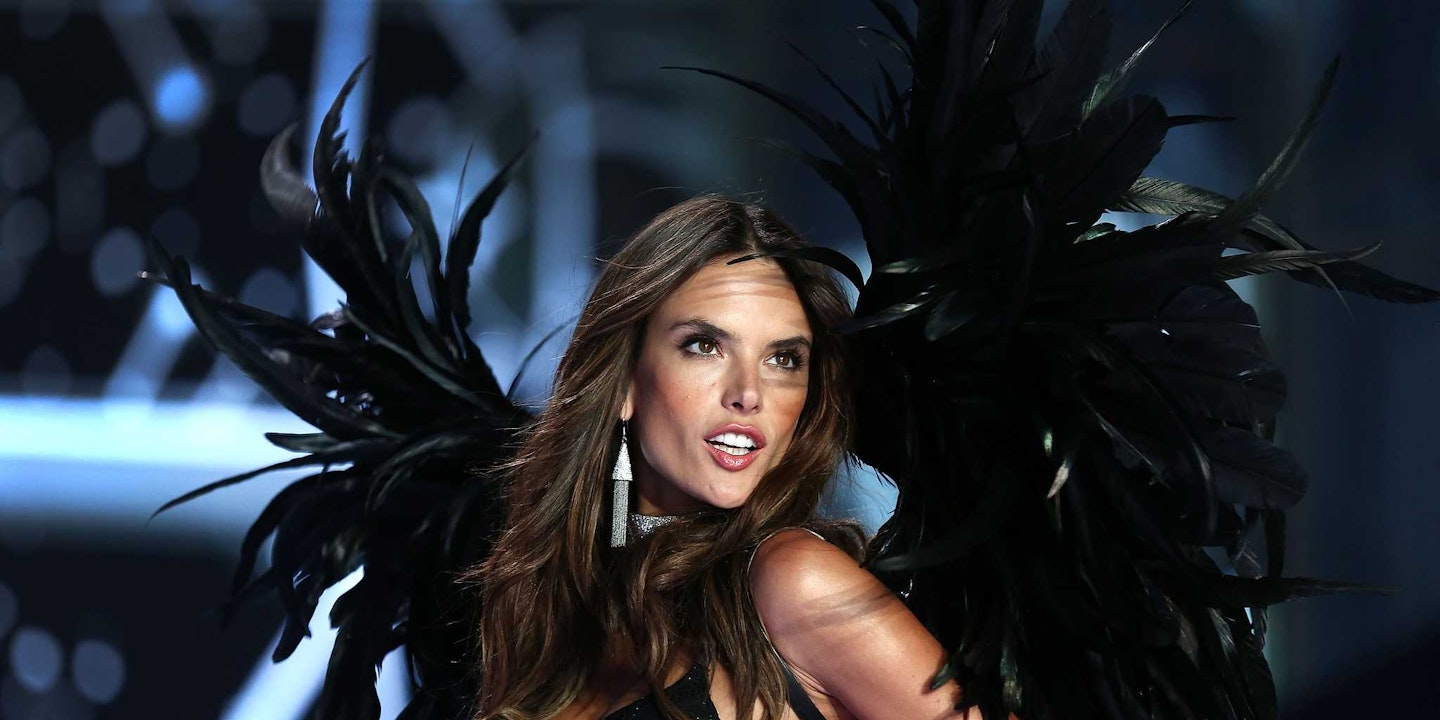 3 of 15
CREDIT: getty
Alessandra Ambrosio
An Angel since 2004, this Brazillian model became the spokesmodel for the Victoria's Secret PINK line in 2006. She has worn the fantasy bra in 2012 and 2014, and in 2011 when she was pregnant with her second child she wore the heaviest ever Angel wings (weighing 30 lb).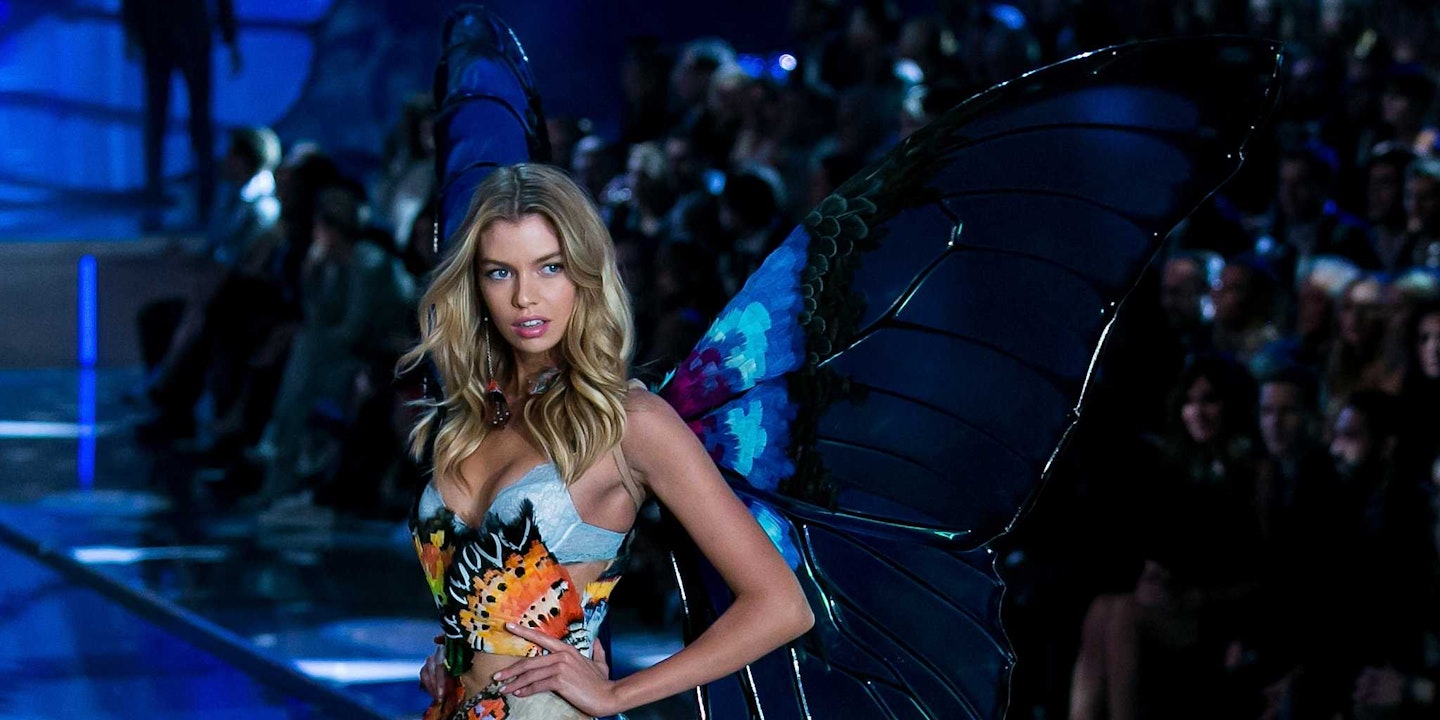 4 of 15
CREDIT: getty
Stella Maxwell
Stella Maxwell is an Irish model raised in New Zealand. She was awarded Victoria's Secret Angel status in 2015.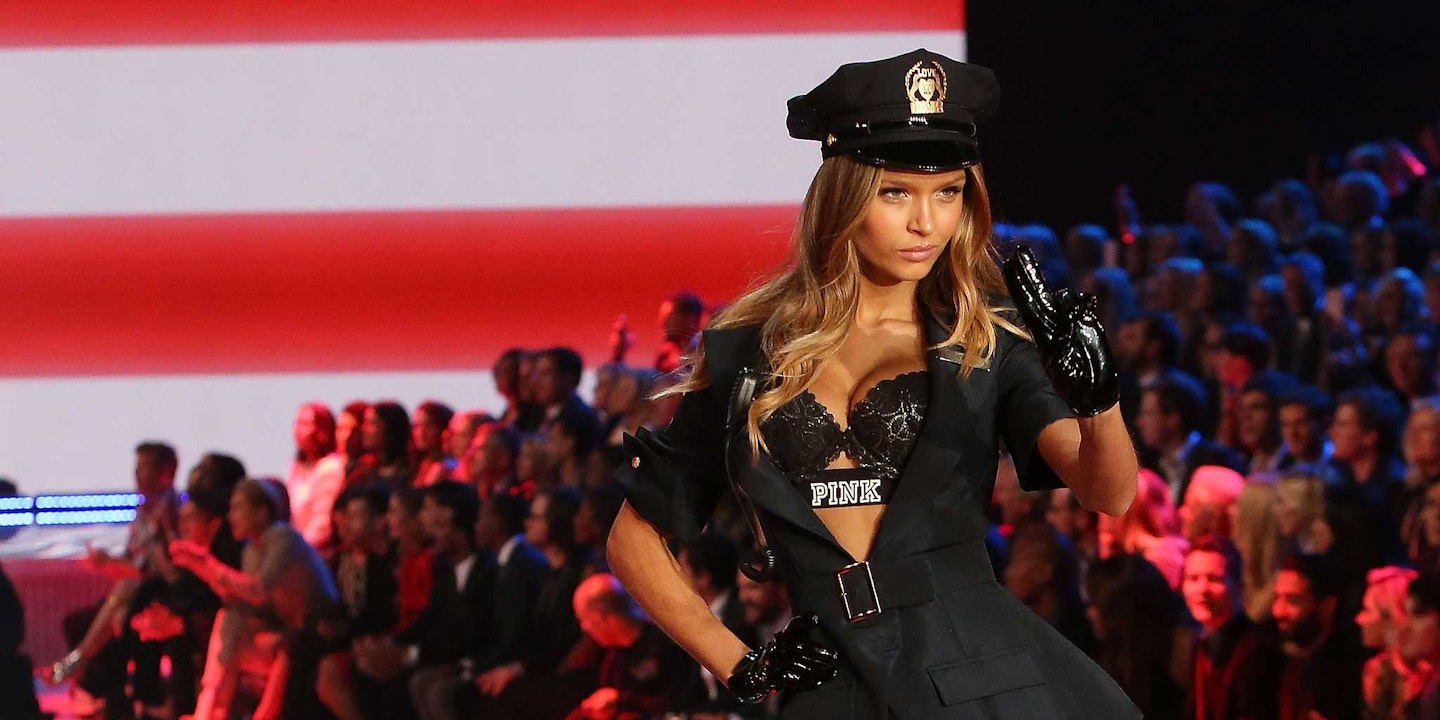 5 of 15
CREDIT: getty
Josephine Skriver
Danish model Josephine Skriver made her Victoria's Secret Fashion Show debut in 2011, and was given Angel wings in 2015.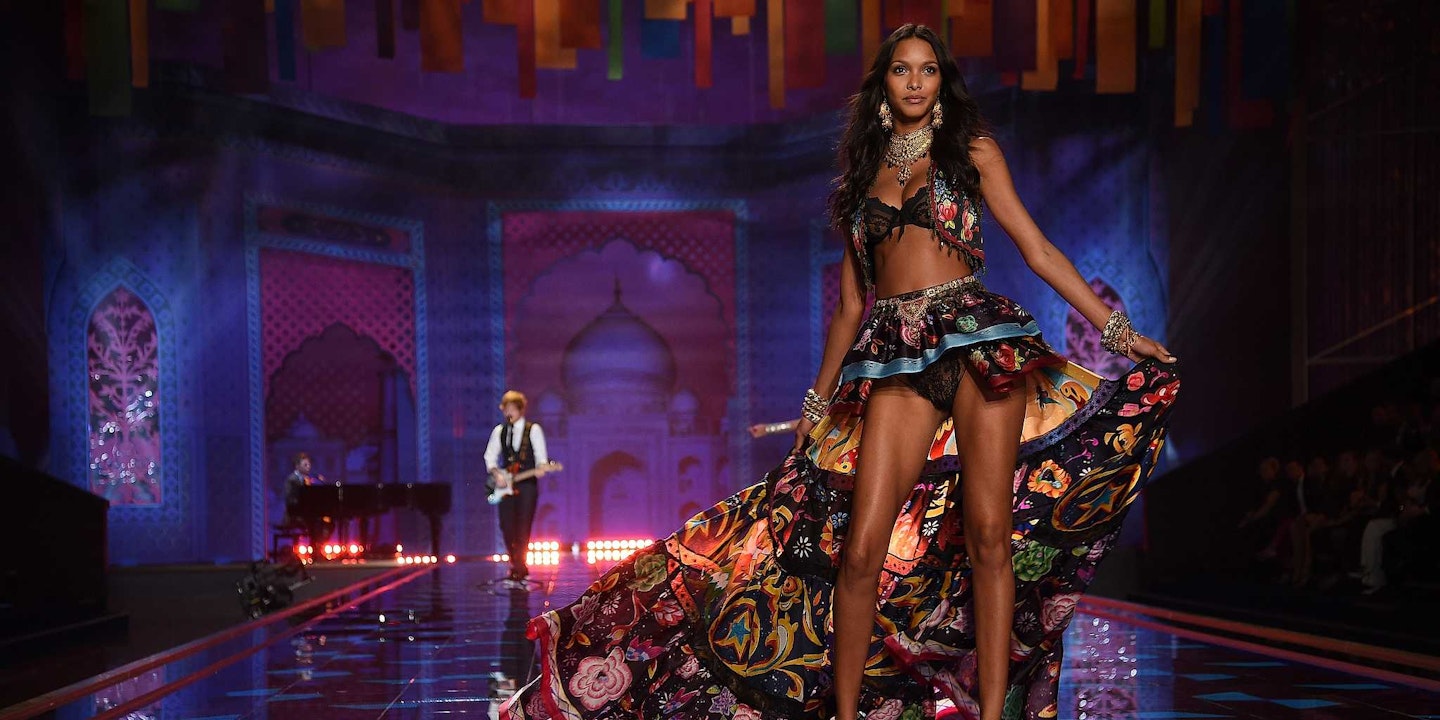 6 of 15
CREDIT: getty
Lais Ribeiro
Lais Ribeiro is a Brazillian model who has walked for Victoria's Secret since 2011. During the dress rehearsal for the 2012 show she sprained her ankle and so her outfit was given to Angel Behati Prinsloo. Because of this, the VS producers decided to award Lais with the opportunity to open the Birds of Paradise segment in the 2013 show, and she was given her wings in 2015.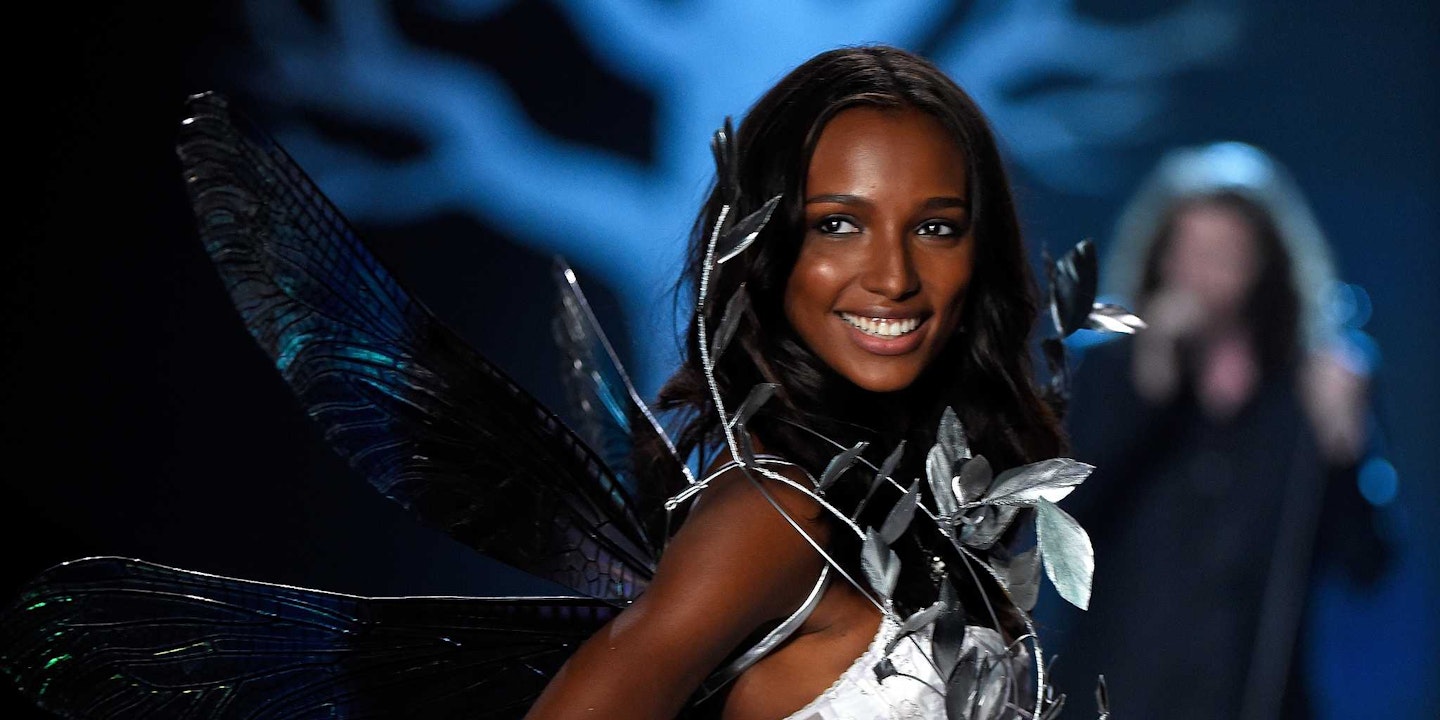 7 of 15
CREDIT: getty
Jasmine Tookes
Jasmine Tookes, an American model was one of the 11 new faces to join the Victoria's Secret family in 2012, and she became an Angel in 2015.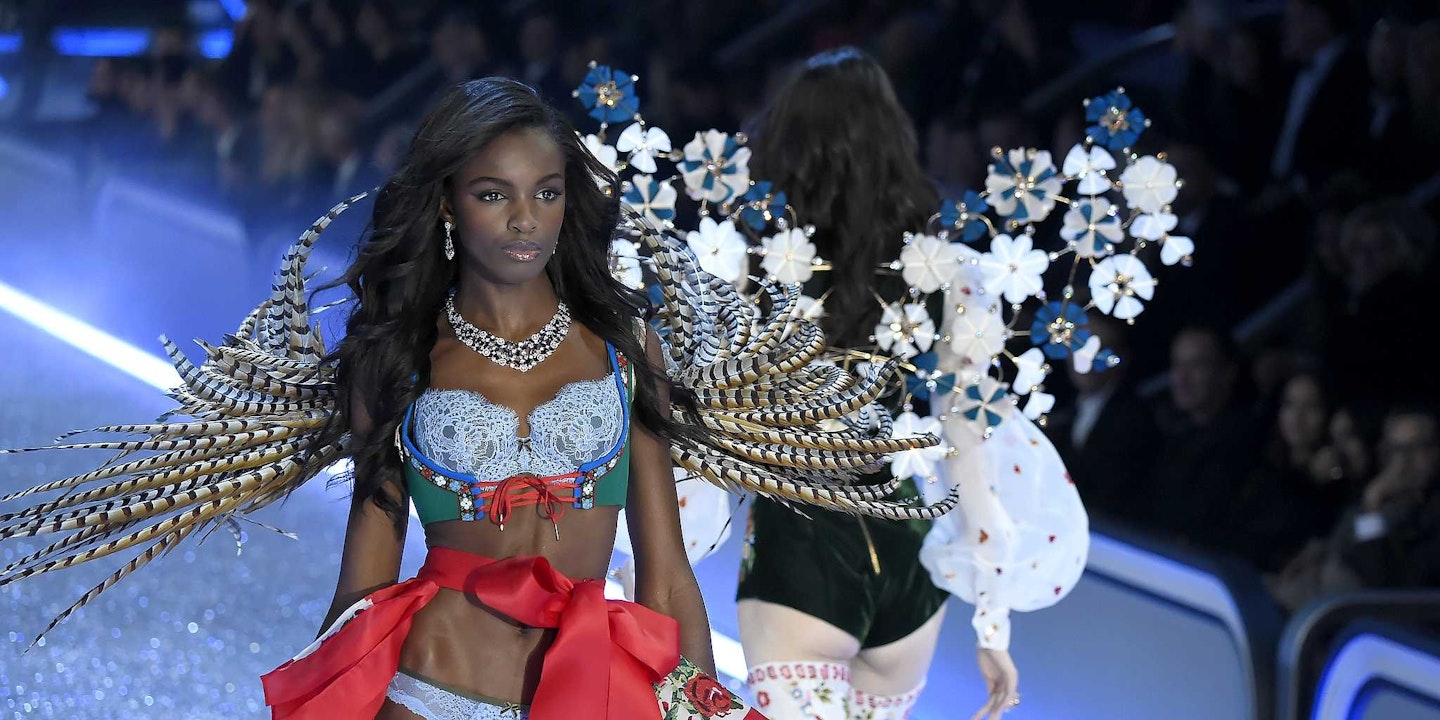 8 of 15
CREDIT: getty
Leomie Anderson
The Brit model will walk in the show for a third time this year.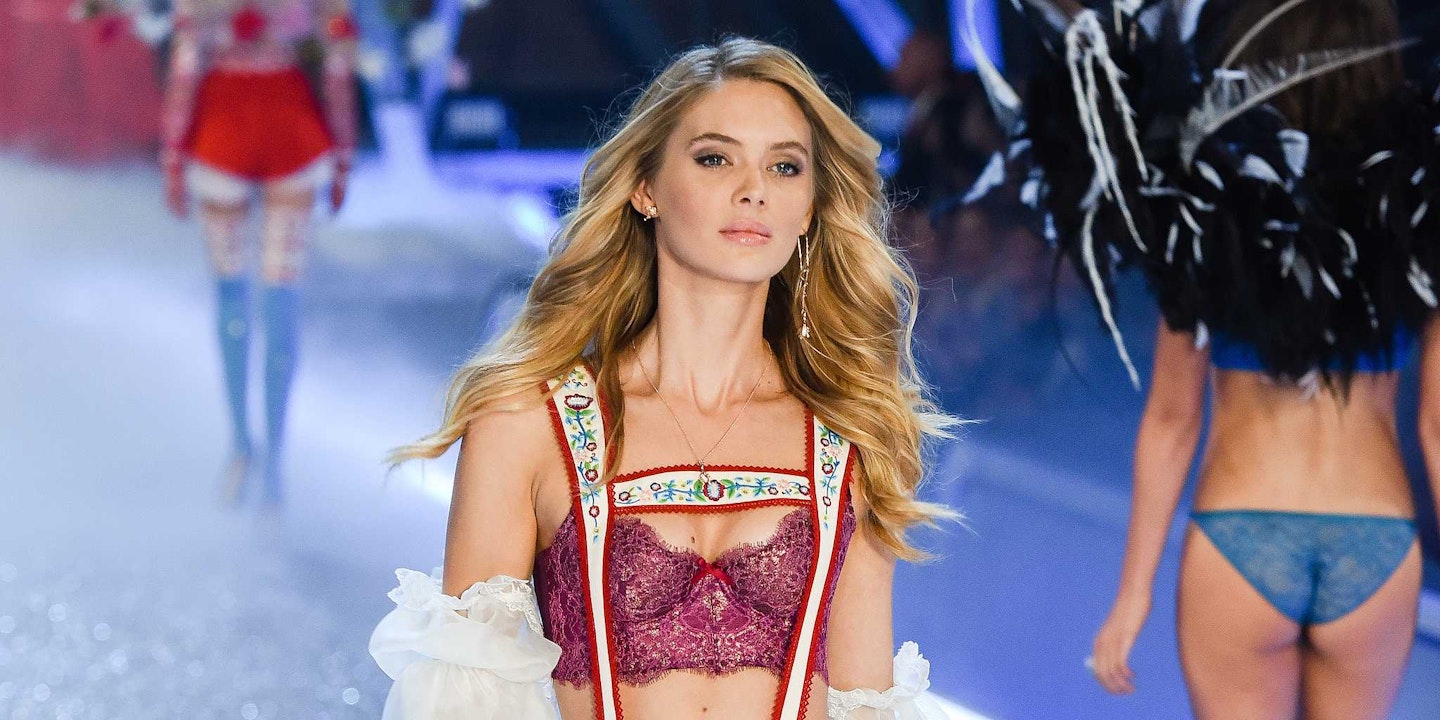 9 of 15
CREDIT: getty
Megan Williams
The English model and face of Guess debuted on the Victoria's Secret runway in 2016 and is back again this year for round two.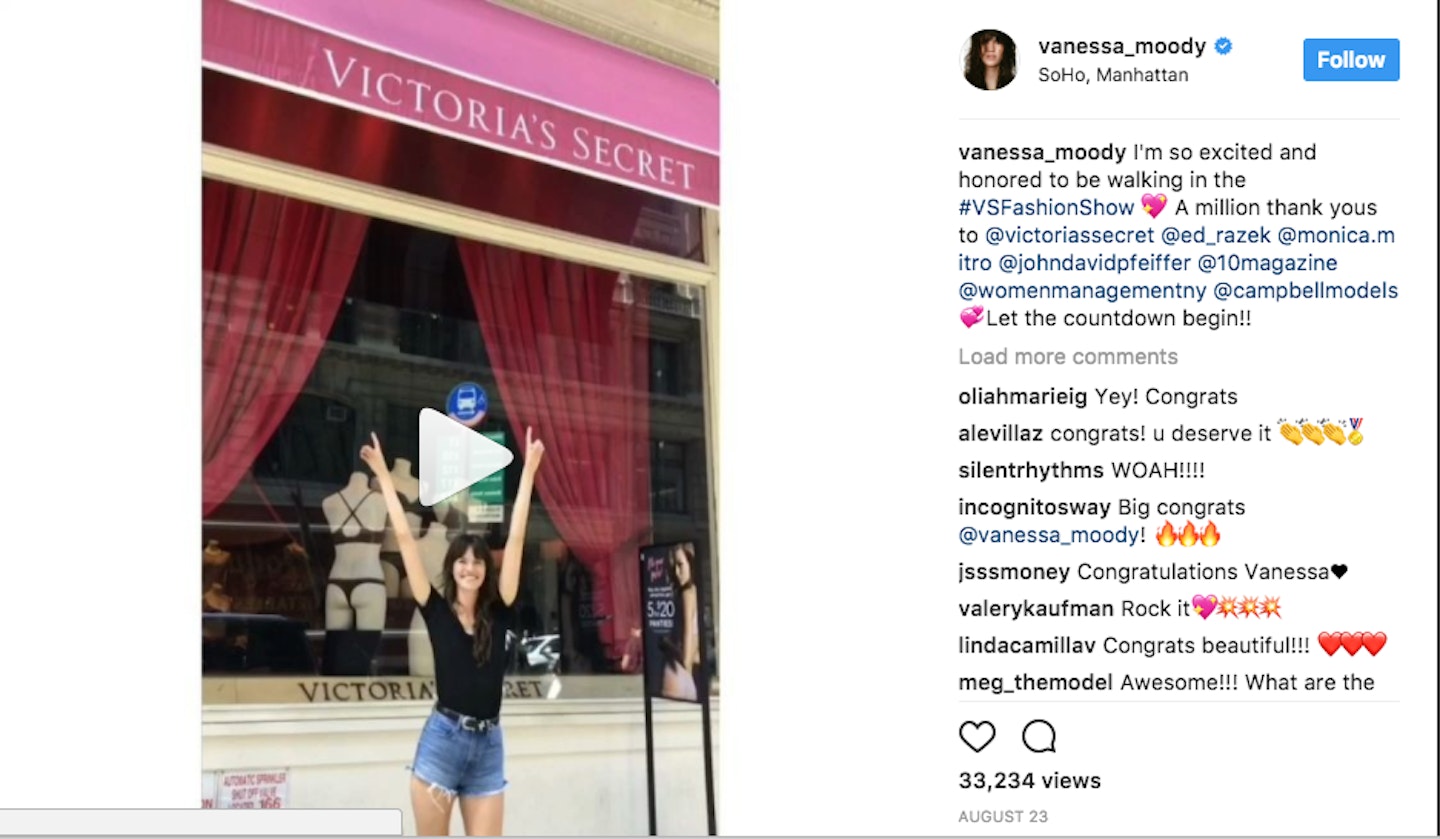 10 of 15
CREDIT: getty
Vanessa Moody
The Texas model shot to fame last year when she was plucked from obscurity at an open call and cast in a Michael Kors campaign.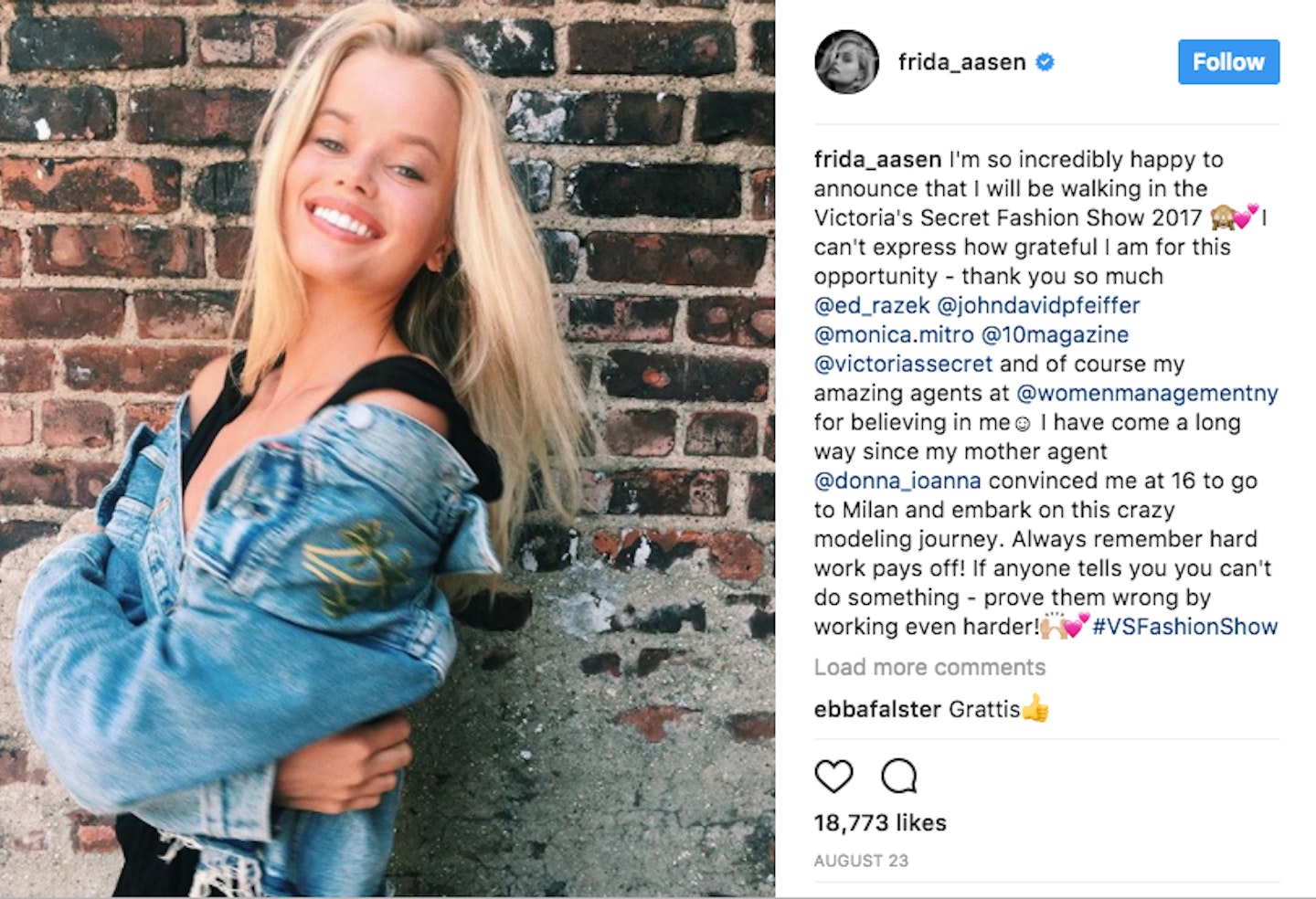 11 of 15
CREDIT: getty
Frida Aasen
The 22-year old Norwegian model has fronted campaigns for H&M, Tory Burch and DSquared, and has walked in shows for Prada, Louis Vuitton and Fendi.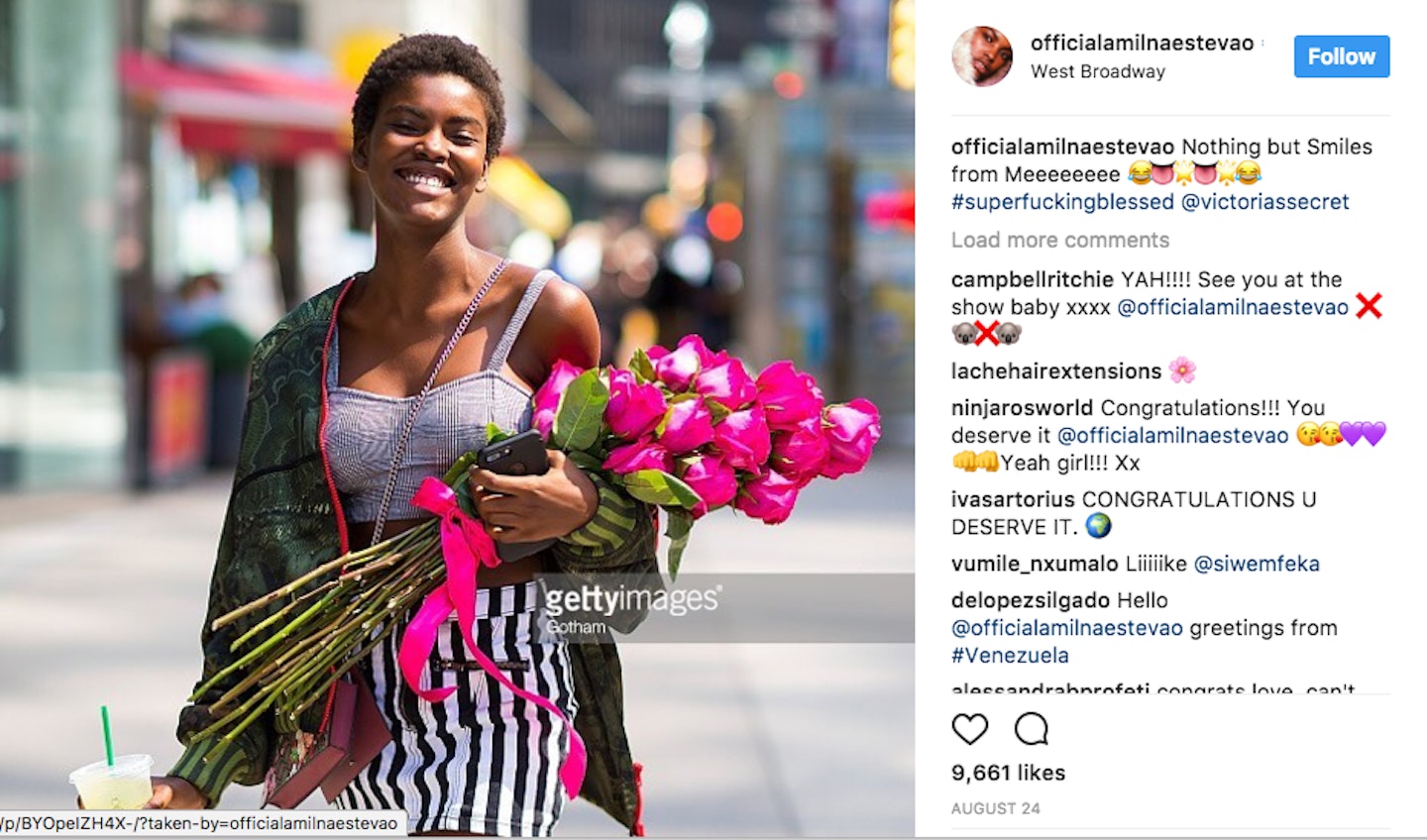 12 of 15
CREDIT: getty
Amilna Estevao
The Angolan model is just 18 but has already starred in campaigns for Tom Ford and walked high profile shows for the likes of Givenchy and Lanvin.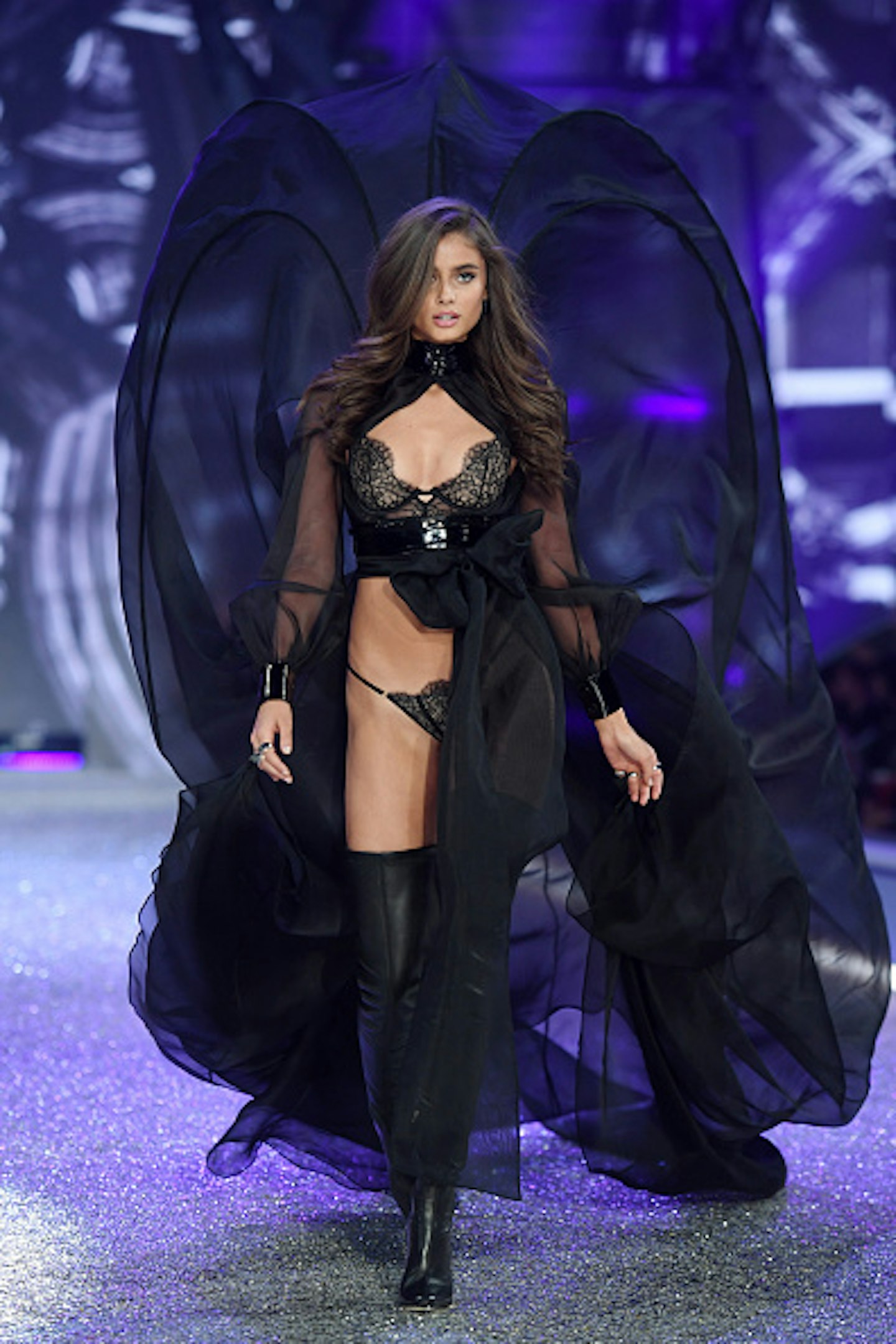 13 of 15
CREDIT: getty
Taylor Hill
The Palatine born model became a Victoria Secret's model in 2015, and the youngest one of the runway at the age of 21.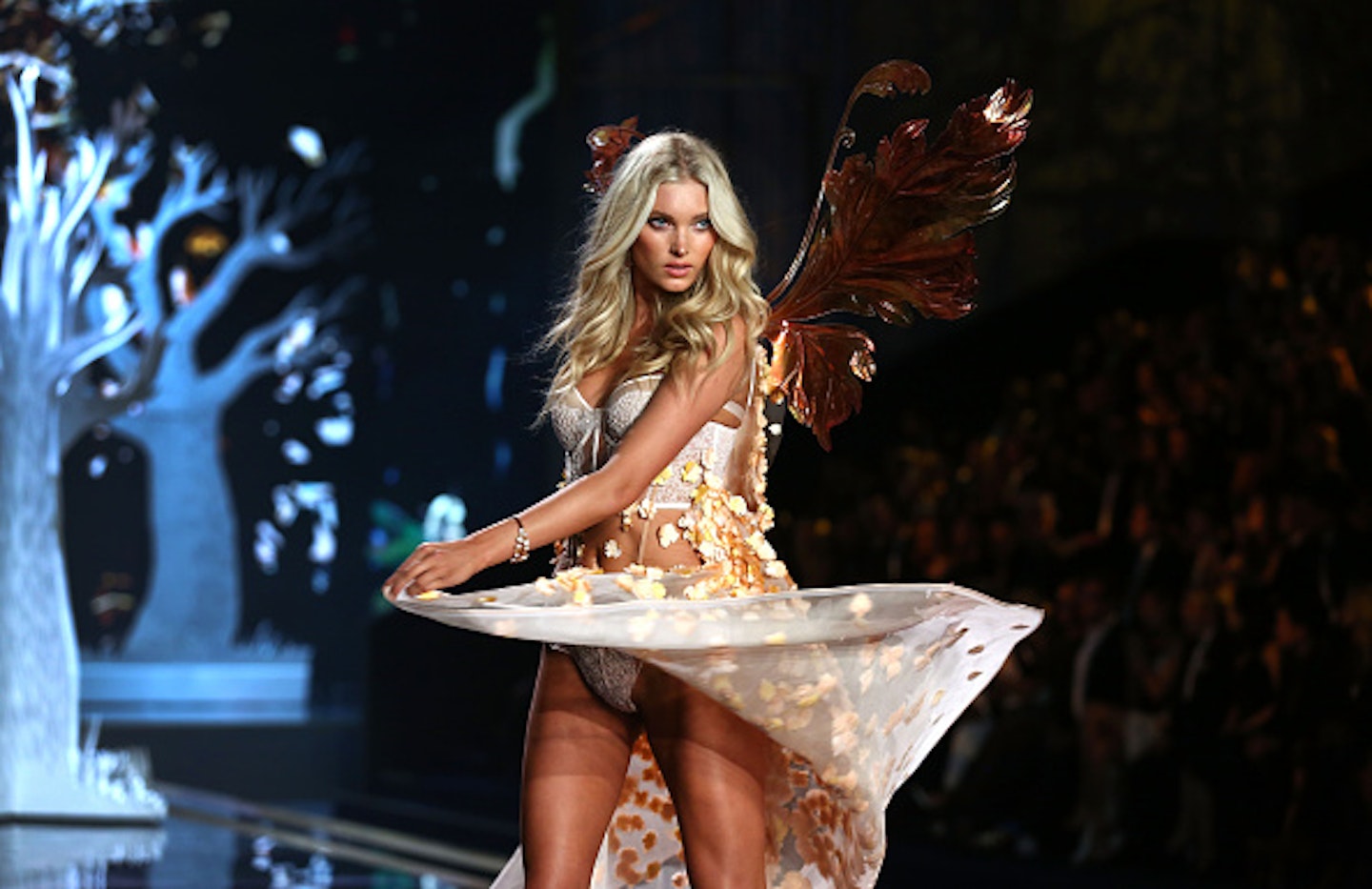 14 of 15
CREDIT: getty
Elsa Hosk
Swedish 29-year old model has appeared on The Victoria Secret show since 2011!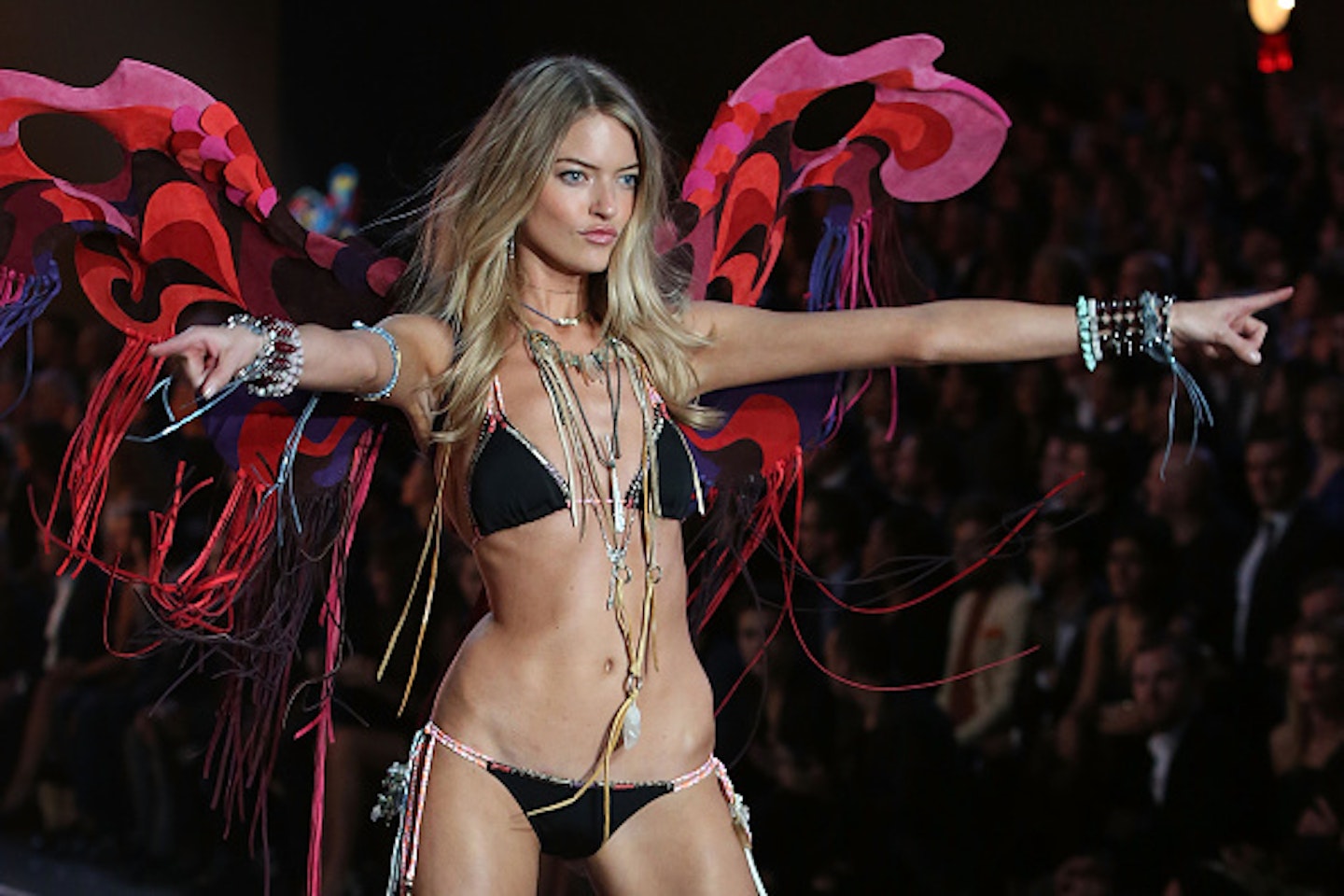 15 of 15
CREDIT: getty
Martha Hunt
This will be the 4th time for the American model to appear on the Victoria Secret show.
The Victoria's Secret model workout
Being 5ft 2in tall with legs as thick as tree trunks and not even a hint of a waistline after having a baby a year ago, I wanted to see just how close I could get to achieving the perfect supermodel physique.
I turned to personal trainer Dan Roberts - the man renowned as the 'go-to' trainer for models and Hollywood A-listers who need to get into shape fast – for help. Dan has trained numerous Victoria's Secret Angels so knows exactly what they need.
"The VS models' look is slim but athletic, without being too muscular," Dan explained when I went to see him for an initial consultation at his London studio.
"They have to keep their waists narrow with oblique definition rather than a six-pack, which means incorporating lots of twisting exercises.
"Also, their thighs need to be firm but not overly muscular, so I use Romanian dead lifts to lift and tighten their glutes without pumping up the front thighs."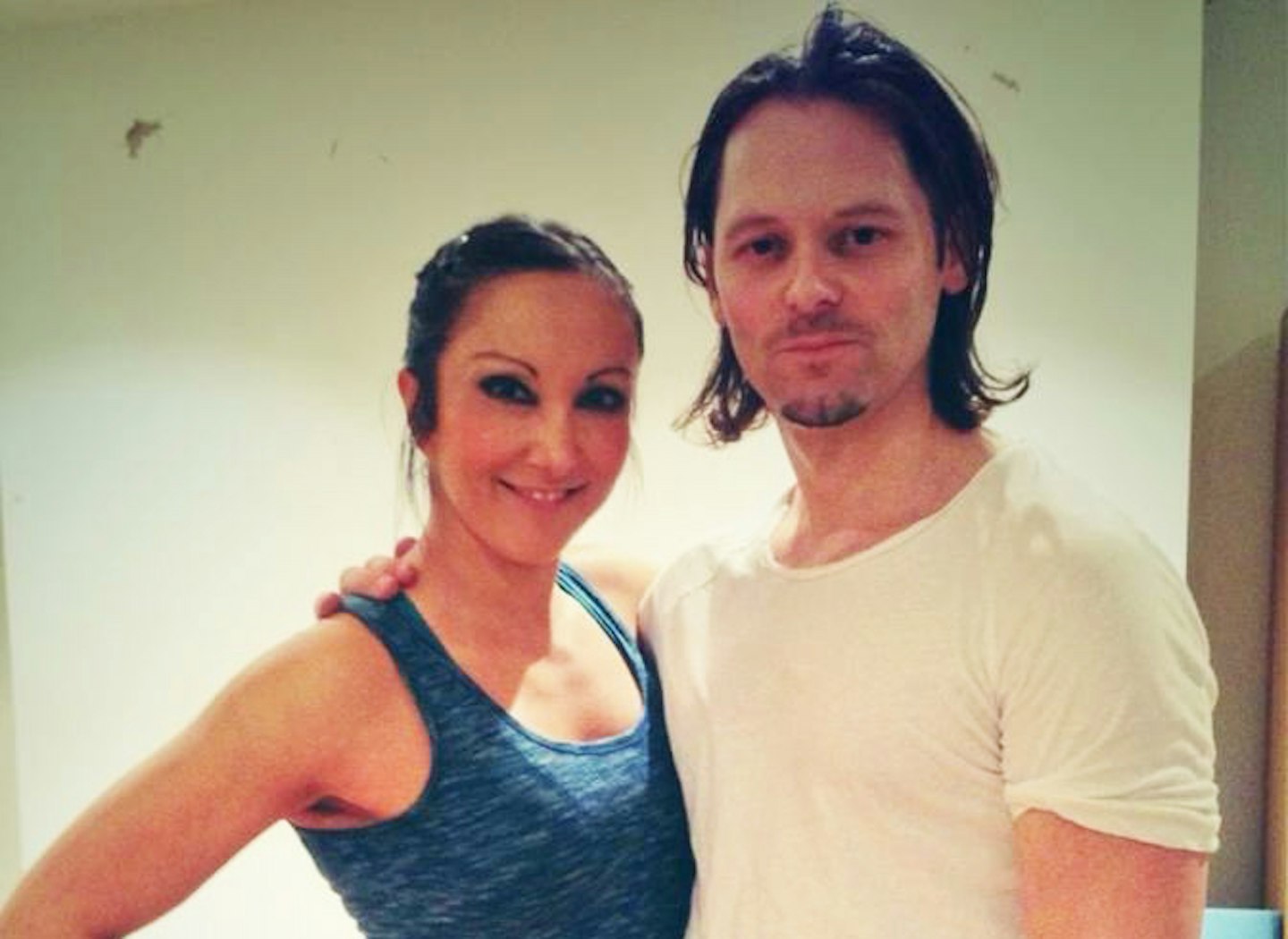 I knew the training schedule was going to be intense, but when Dan told me I'd have to workout eight times a week – twice a week with him and person and six times a week at home using his online programme – I was shocked.
In my first session with Dan we focused on perfecting exercises like deadlifts and lunges. In session two we practiced some kick-boxing moves. By the end of the hour-long session I was shattered and collapsed onto the floor dripping with sweat.
Week two was a mixture of fat-burning cardio and strength work, focusing on exercises like jumping sumo squats, upright rows, jumping lunges, twisting shoulder presses and press ups.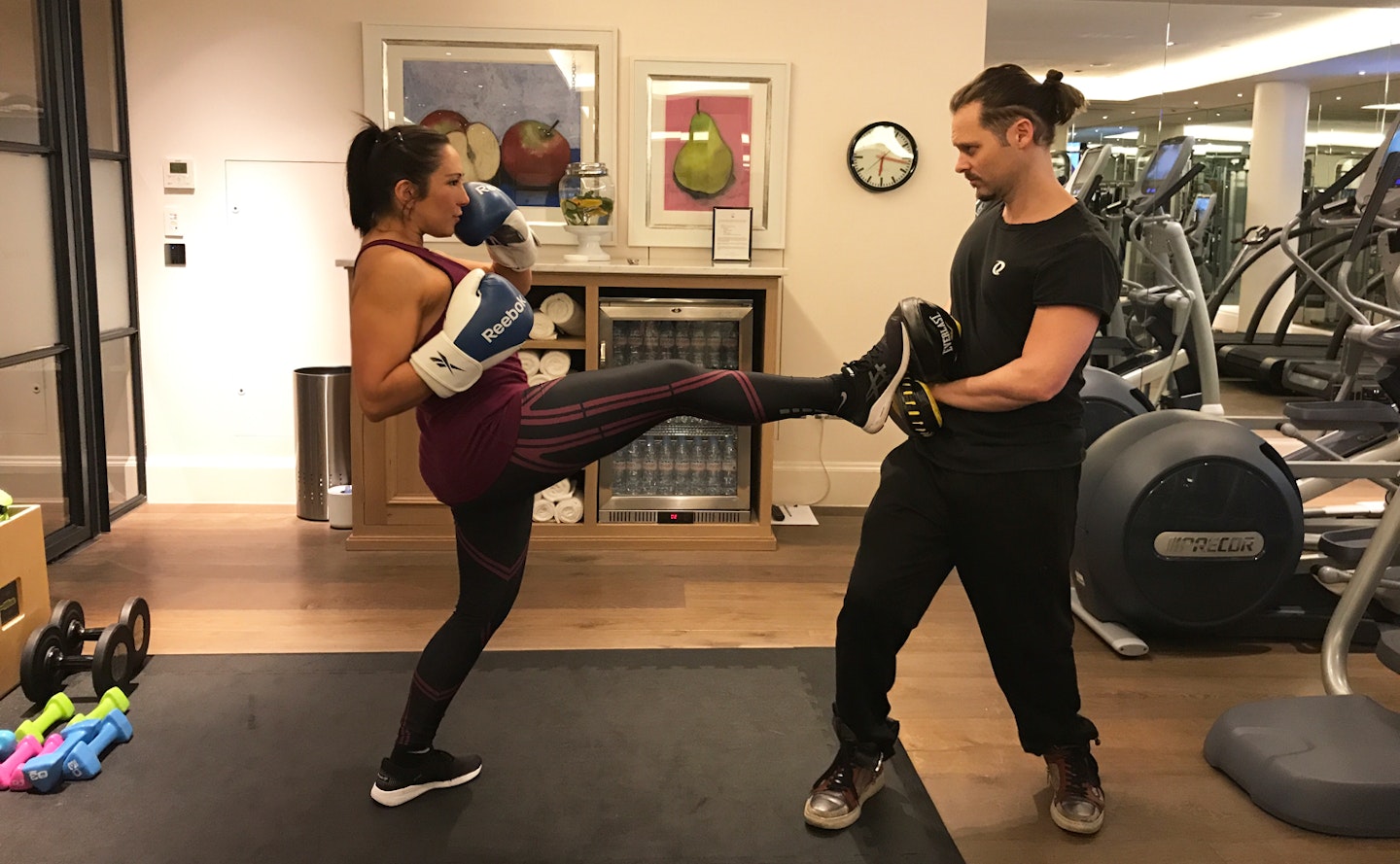 Then we moved on to the heavy weights; the first time Dan put two I was two 15kg dumbbells in front of me to shoulder press I thought he was joking. He wasn't.
At home I was following Dan's online 28-day Methodology X training programme, which was specifically designed with models in mind. The regime starts off as a manageable 30 minutes of exercise per day, but builds up to a tough hour-long interval training circuit after two weeks.
Signature moves on the plan included the Superwoman - a core exercise that involved extending the opposite arm and leg in a plank position – and The Killer - a combination of burpee and press up that really got the heart pumping.
Oh yeah, and on top of all of that I also had to get in 10,000 steps EVERY DAY!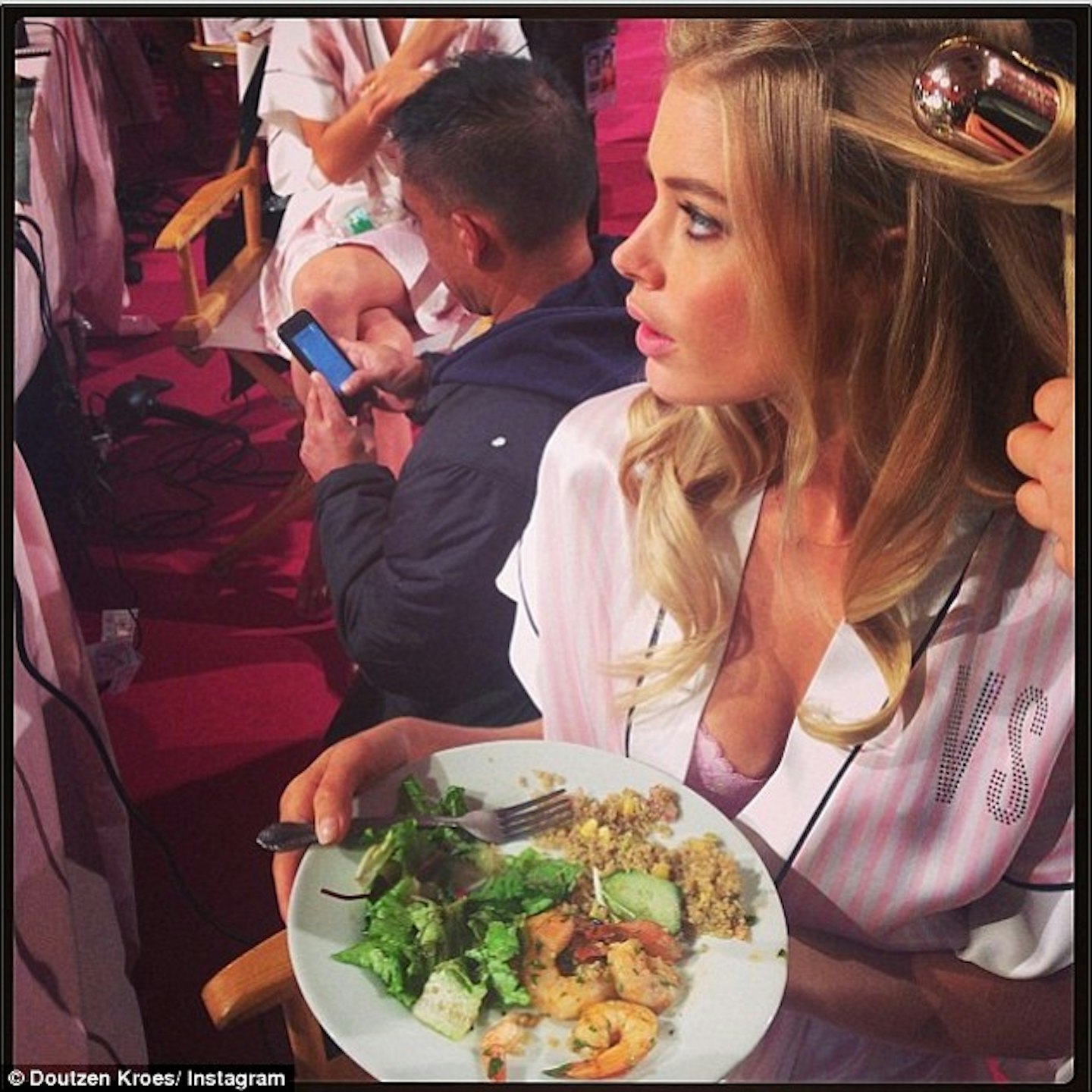 The Victoria's Secret model diet
Following the right diet is essential too, so Dan put me in touch with expert nutritionist Laurent Bannock who devised a 1,600 calorie food plan for me to follow.
I had to cut out pasta, rice, potatoes, bread and anything sweet except fruit. My protein intake doubled and I increased healthy fats like olive oil and avocado.
Breakfast was porridge with berries, followed by two eggs and a piece of fruit as a snack.
For lunch I'd have fish or chicken with a salad. Dinner was steak, chicken or turkey with green veg, and then I'd have some cottage cheese with an apple and a herbal tea before bed.
Alcohol, fruit juice and fizzy drinks were banned, except a glass of wine once a week.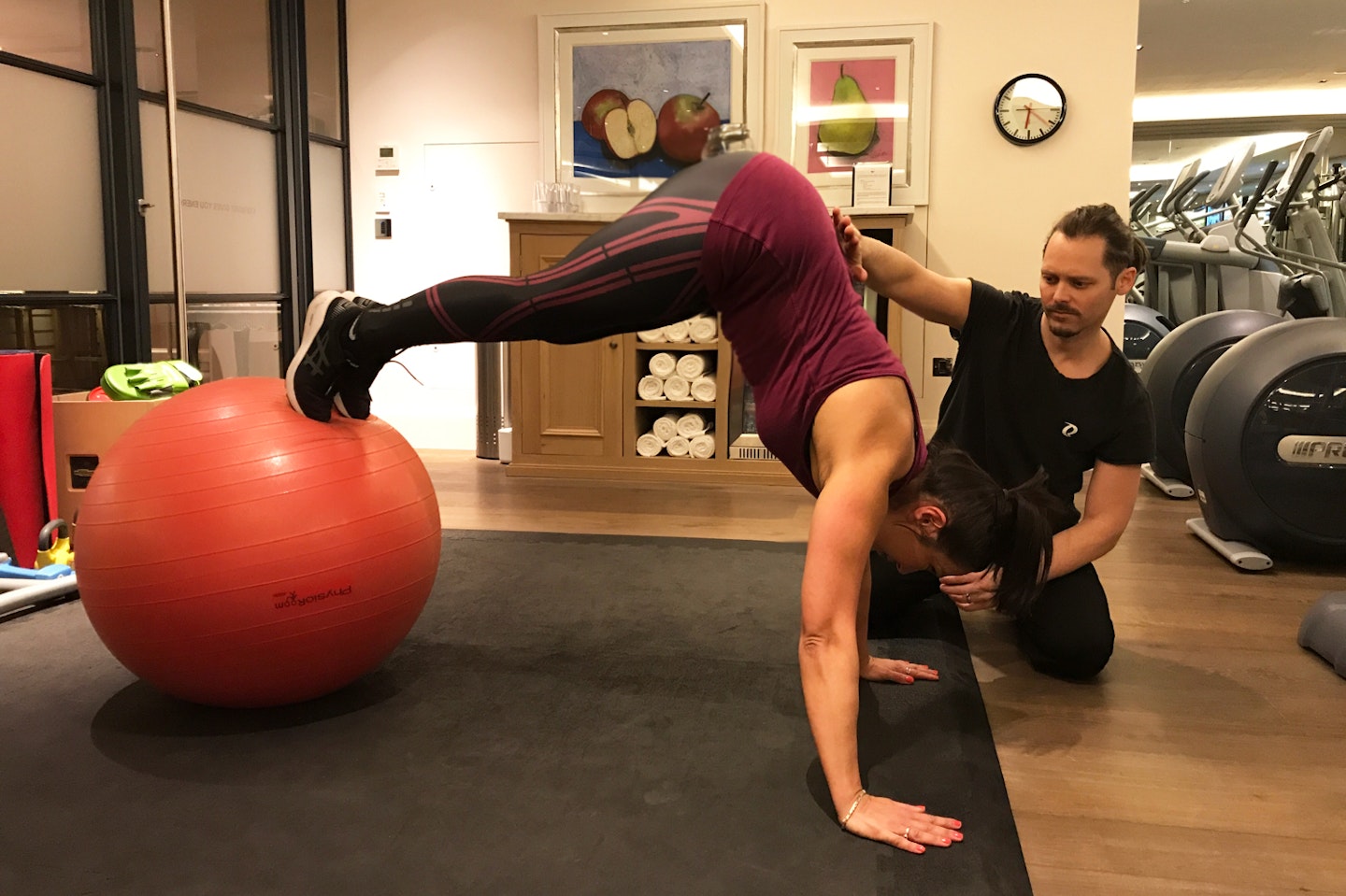 How hard is it to workout like a Victoria's Secret model?
On the days I trained with Dan on top of my home work out I was doing up to four hours of exercise in total, which was pretty intense (to say the least).
As a working mum there were times I found it super difficult to fit it all in. I'd try and do the home workouts when Milo (who is 15 months) went down for his 11am nap, but if he didn't sleep for long or I had urgent work to do, it was a struggle to find the time. A couple of times I had to do my workout in the evenings – at times as late as 9.30pm.
Childcare was also an issue, and a couple of times I had to ask my father-in-law to watch Milo while I was at my personal training sessions as my partner Matt had to work late.
But surprisingly, it was the 10,000 daily steps I found hardest to fit in. Unlike the Methodology X workouts I couldn't do this in my living room, which meant I had to get me and the baby out the house (which all mums will know can be trickier than you'd think!).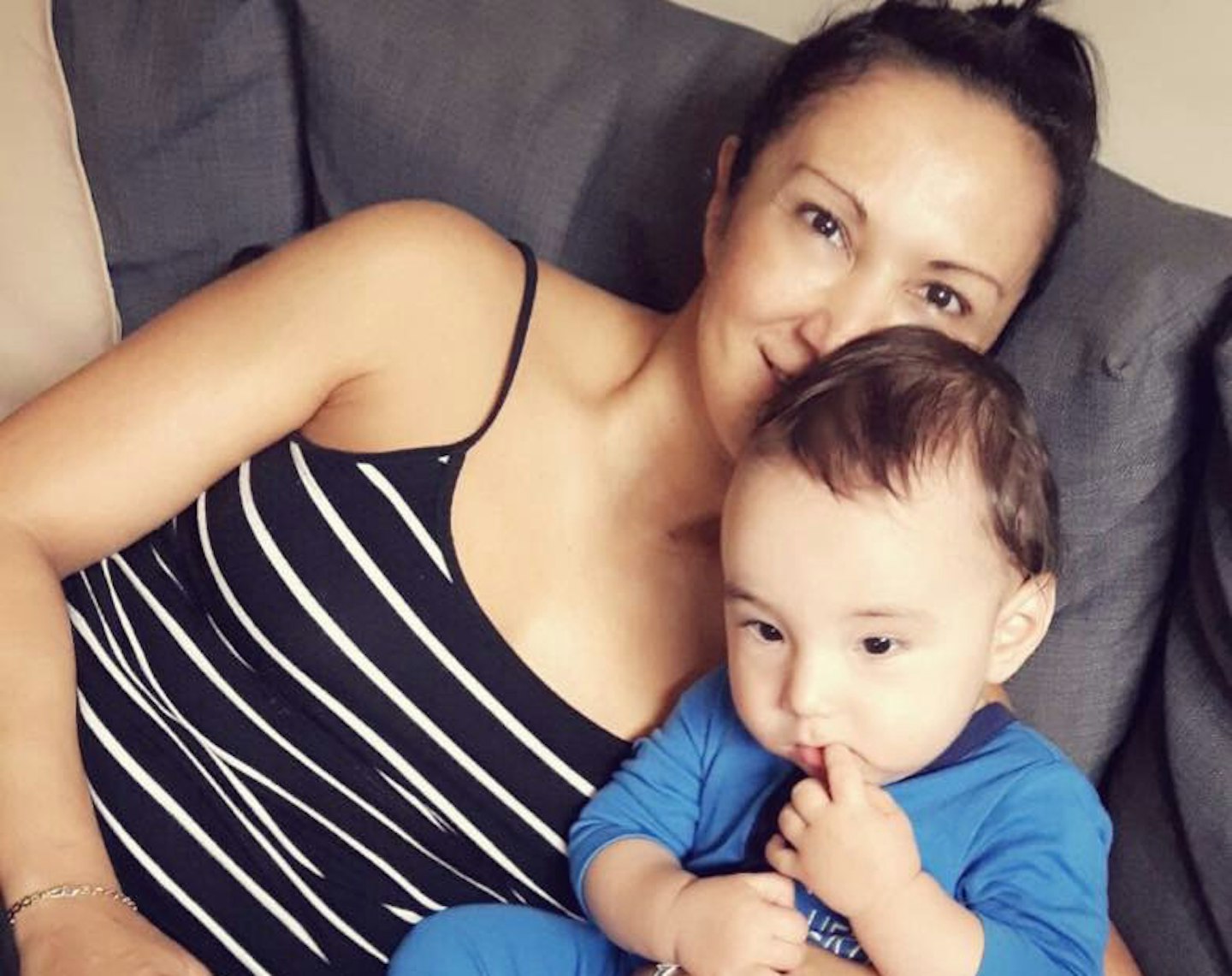 Sometimes it was great, and Matt, Milo and I would have a lovely evening stroll in a nearby park, but other days it was a bit of a hassle; one night I even found myself walking around the garden at 11pm trying to get my steps in!
Tired and aching, there was a point when I wondered whether it was worth it; after all, I was never going to have the grace of Gisele Bundchen or allure of Alessandra Ambrosio, no matter how many plies and planks I did.
But four weeks in the soreness began to lift and I felt full of energy. Better still, I'd lost almost a stone and managed to fit into my pre-pregnancy clothes again. And my shape changed too. My waist was visibly narrower – two inches to be exact – and my thighs were slimmer. Bingo!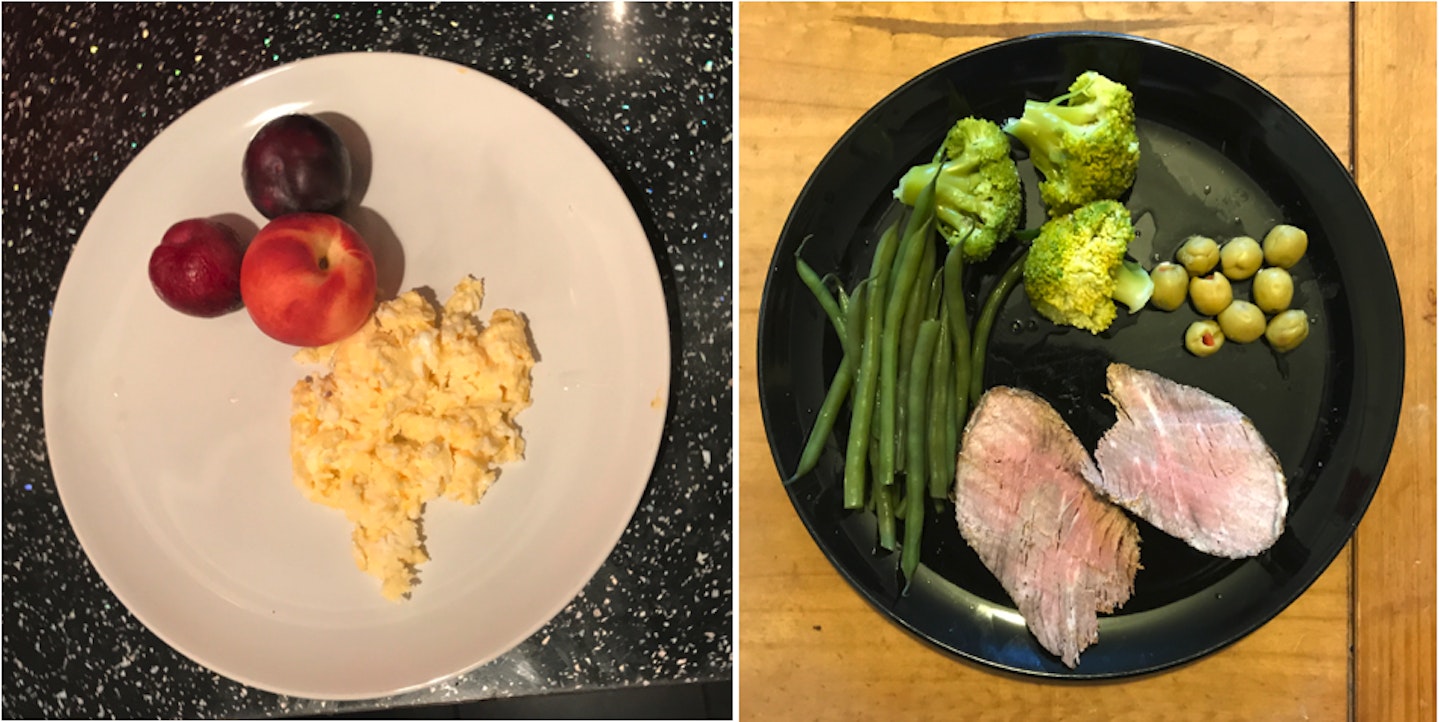 How hard is it to eat like a Victoria's Secret model?
Although I felt hungry for the first two weeks, Dan assured me this was because my body was detoxing itself of sugar, not because I wasn't eating enough.
As I could only have a tiny bit of alcohol once a week, going out was pretty much out of the question! I turned down nights out with friends and saved trips to the cinema and pub for Saturdays, which were my one cheat day.
When I went out for dinner, I had to be careful what I ordered. Fizzy water with lime, salads with no dressing, and chicken or fish with a slice of lemon instead of sauce were my go-to orders. Most places were accommodating, and when they weren't I just opted for the healthiest meals available.
Although it was hard at times – especially when I had to watch Matt tuck into pizza or an Indian takeaway! – on the rare occasions I reverted to my old eating habits and had some pasta or wine, I felt sluggish and drained the next day.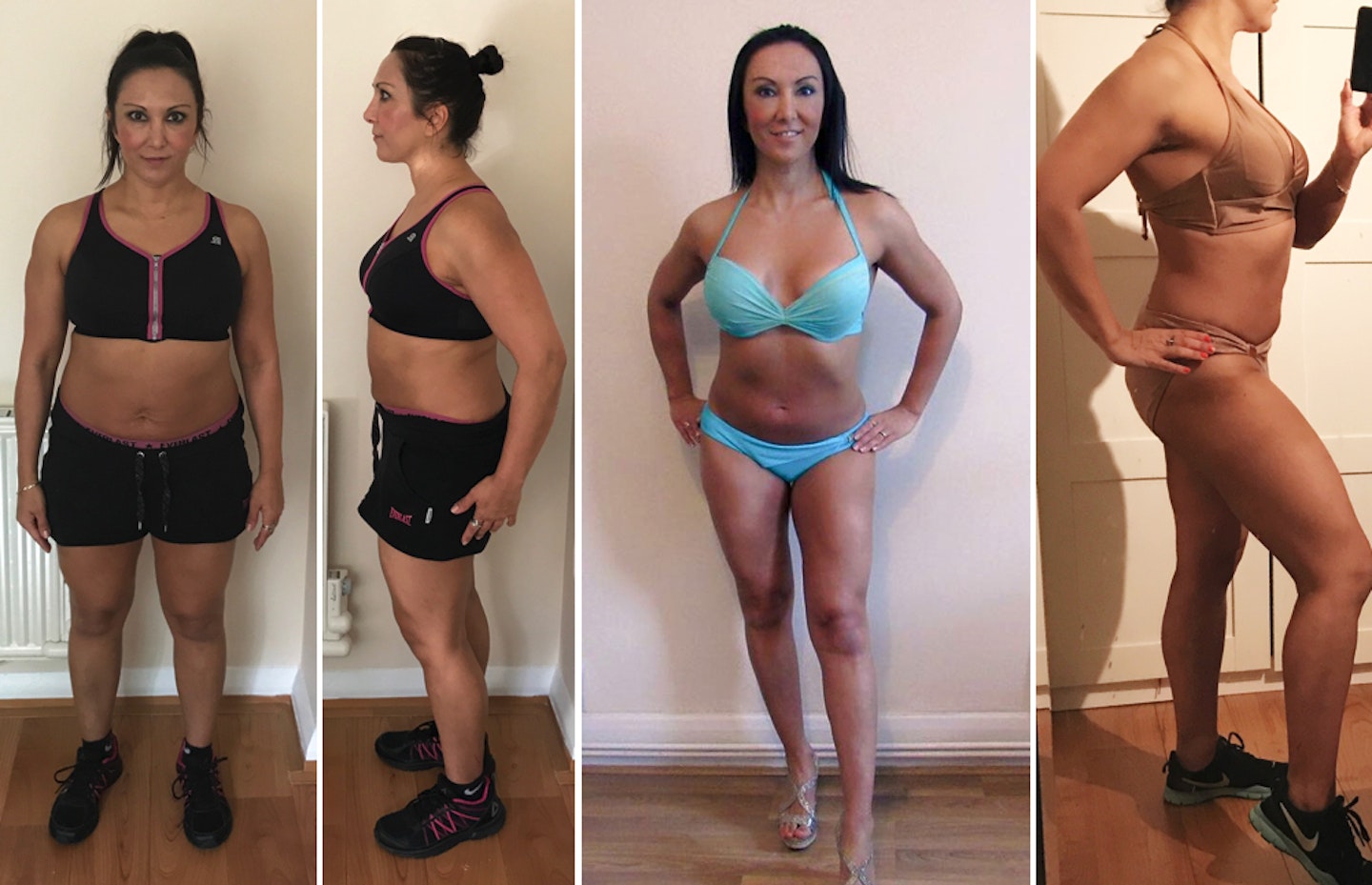 Conclusion
The Victoria's Secret programme DOES work. It's easy to think that the Victoria's Secret models are just naturally blessed with these perfect bodies, but this regime proves that even they have to work at it. But the thing is – that's literally their job!
For an ordinary mum like me, it was sometimes tricky to find the extra hours in the day to fully commit to the regime, but I'm happy I did and definitely think the results were worth the effort.
Do I think I'd be able to fully commit to the regime for the rest of my life? No. But my six weeks has had a lasting impact; I'm much more careful about what I eat now and as a result I've stayed slimmer and feel much better about my appearance.
And while I might not have ended up looking exactly like Candice Swanepoel, I was definitely one step closer to fitting into my own nice undies again.
READ MORE...
The Military diet: Calories, food plans, results and substitutes