If you're on social media then you are undoubtedly no stranger to celebs showing off their latest treatments they're having done - from Olivia Wilde's CBD facials to the Kardashian clans' countless procedures, it's hard to keep up.
One which seems to be a firm favourite amongst the stars is Emsculpting which Kim Kardashian spoke about and filmed on her hit reality show Keeping Up With The Kardashians all the way back in 2019 saying: "It feels like you're doing stomach crunches, but you're not. I'm into it."
Well, the treatment has been given a new and improved update with Emsculpt Neo which has been enjoyed by Hollywood star Megan Fox, so naturally, we had to try it out for ourselves with the brilliant team at Young LDN.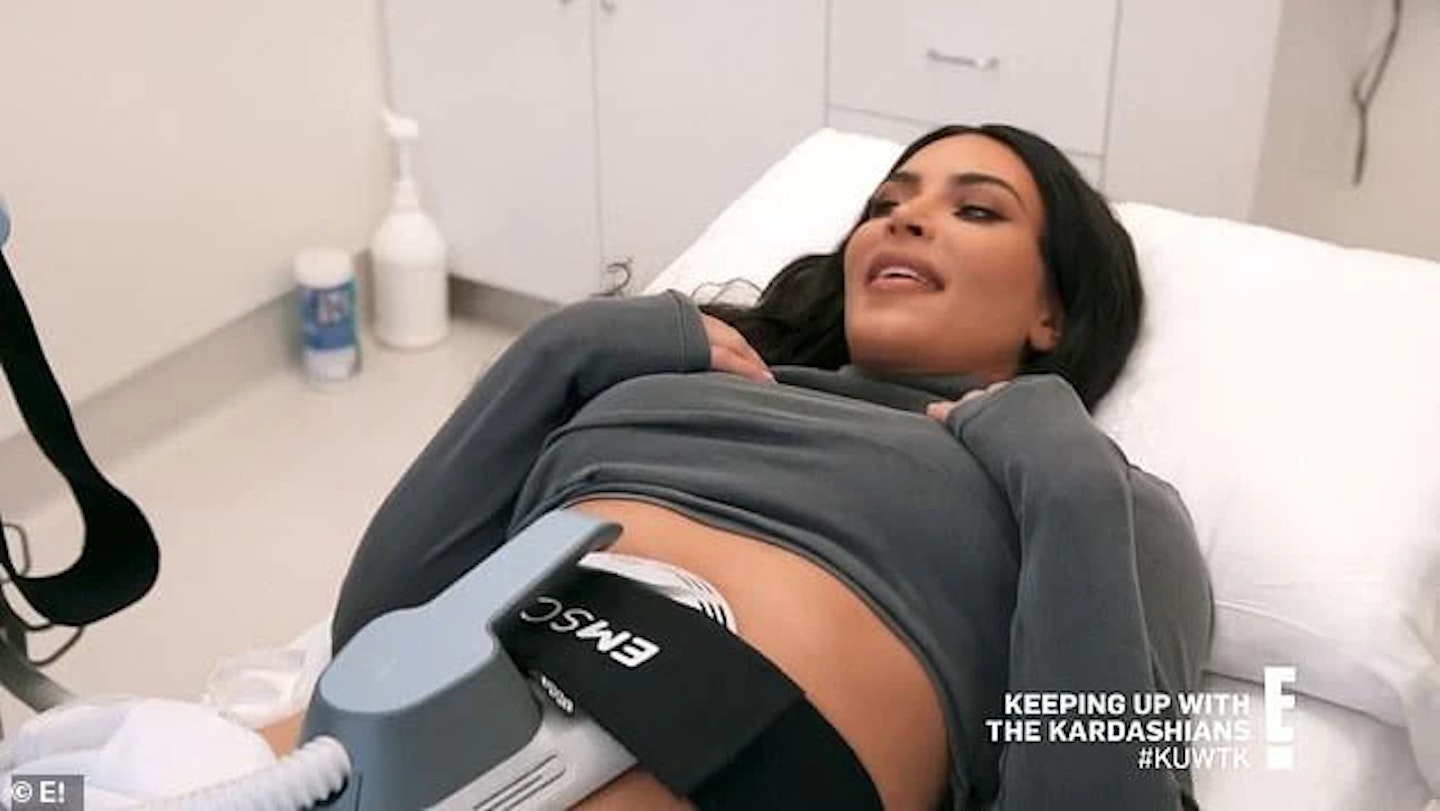 What is Emsculpting?
The first thing that caught my eye when researching the treatment was 30% fat loss and that each session on the machine is the equivalent of 26,000 sit-ups in half an hour.
Yes, you read that right, 26 THOUSAND. I can barely do 20 without giving up on a good day, so of course, I was rushing to sign myself up as soon as possible. Then came the before and after pictures from those who have undergone the treatment before and wow, they're amazing. One thing I must flag is that for you to get the best results, you must stick to a well-balanced diet and exercise regime because otherwise, you're just going against what the treatment is all about.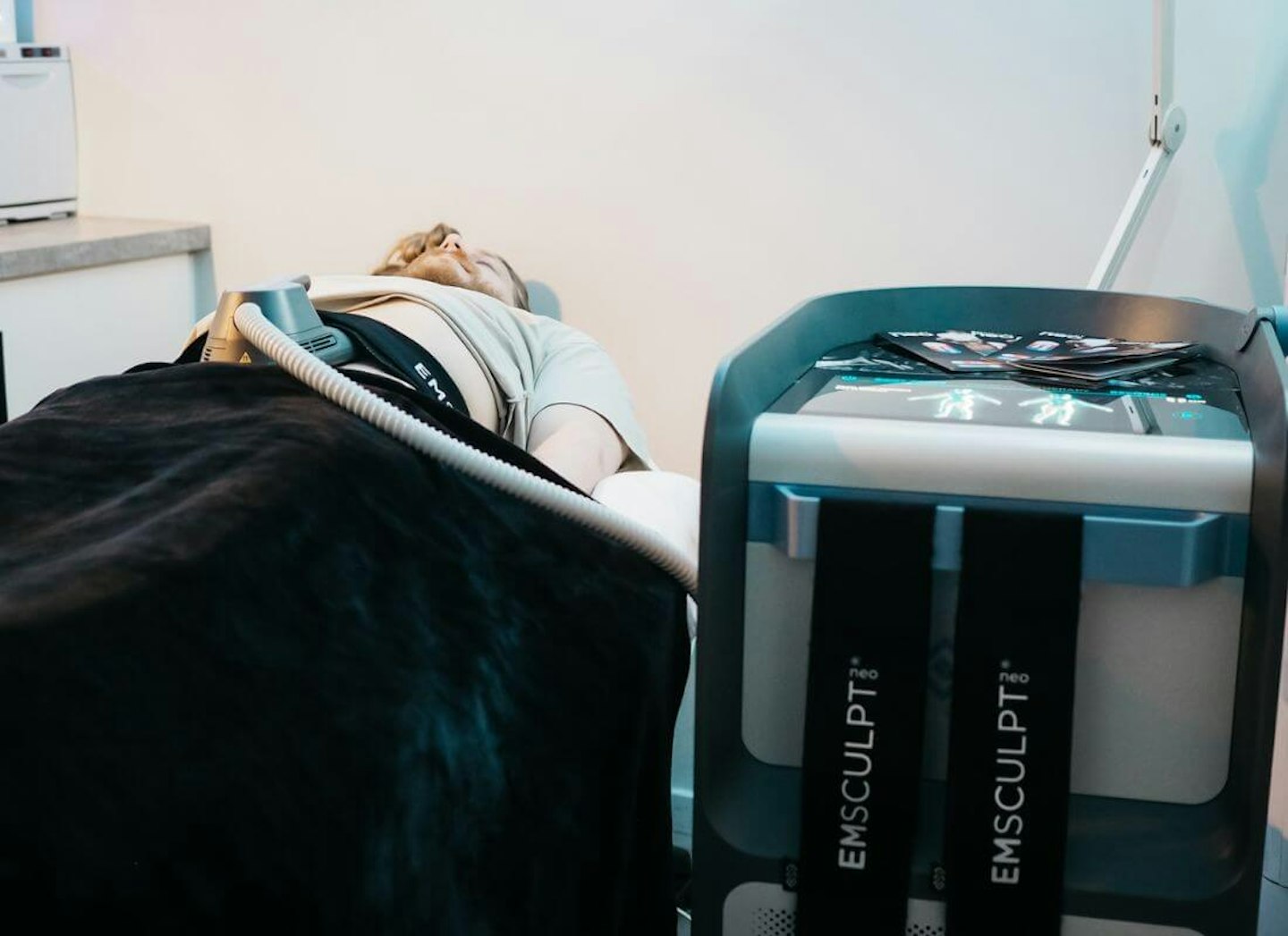 You can get the treatment carried out on your arms, bums, legs and stomachs so you can swap and choose the area to target. The treatment also helps a range of conditions including stubborn fat, loose skin, post-pregnancy abdominal muscle separation, post-injury rehabilitation and sciatica.
My honest review:
1st session:
One word to describe the first session… whoa. Before laying on the bed I took the dreaded 'before' photos and was spoken through the machine that was going to help me reduce my stomach. It was revealed to me that the force of the machine is the equivalent of two Teslas - yes the car.
I was slightly worried about what I had signed up for not going to lie, but afterwards, I was ready to get back on the bed for another go. The sensation is hard to describe, it feels like you're doing intense sit-ups without actually moving. Think of a toning belt you can buy but times it by 100.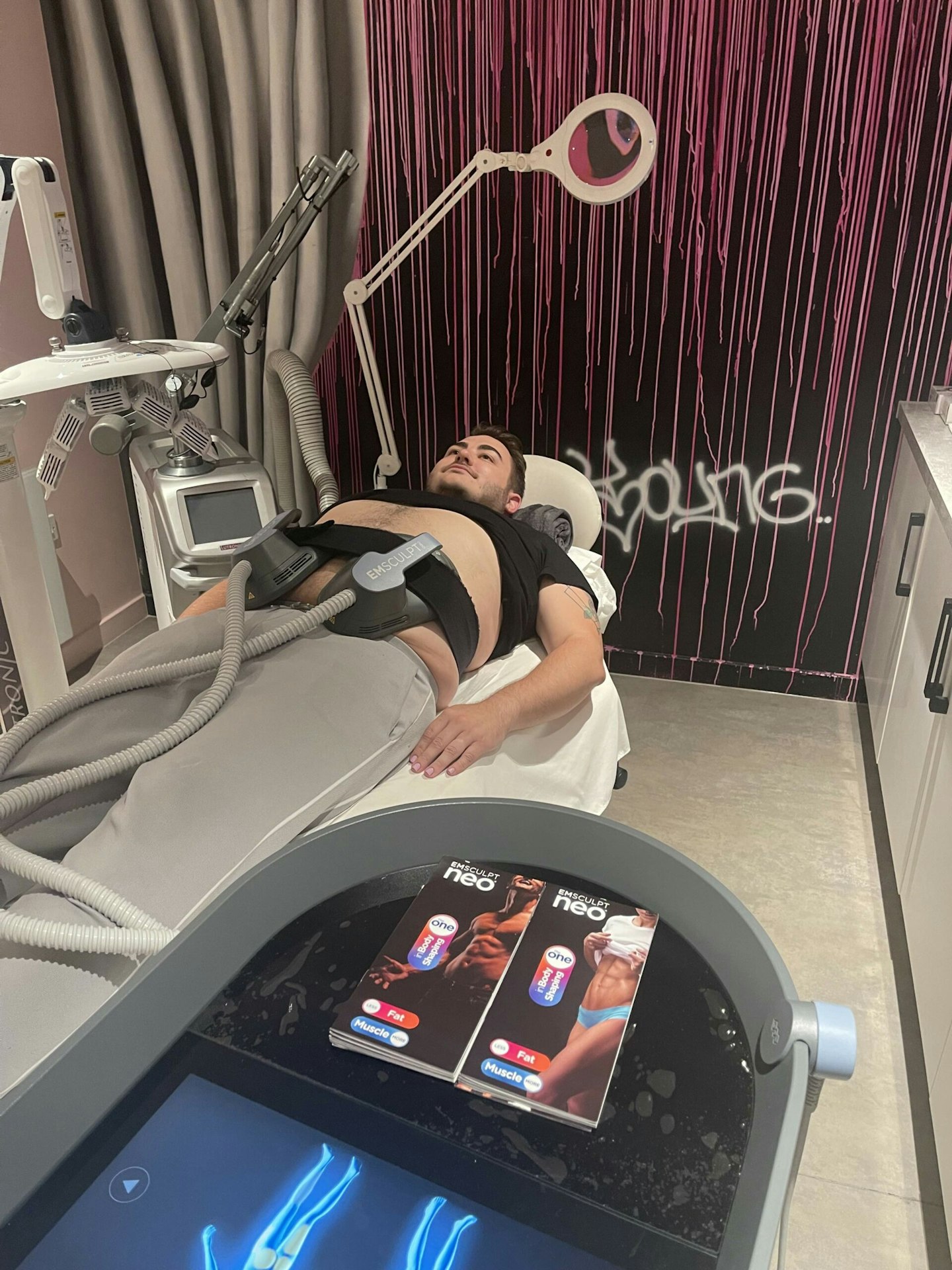 2nd session:
I felt a lot more relaxed in my second session, so much so that I nearly fell asleep. It was a lot easier to lay there and stomach the discomfort (pardon the pun) as I knew what was coming. The feeling is slightly addictive as your body gets used to the force and you can really feel the machine working.
3rd and 4th session:
The third and fourth sessions were a breeze in terms of lying there and letting the machine do what it needed to do. After my last session, I took some more after photos to compare with the beauty therapist and oh my god, the difference was very visible already. Not only had my clothes started fitting me differently but my core felt stronger, meaning I could push harder when working out and it has definitely given me a new lease of confidence.
As you can see from the before and after pictures below, there is a lot more definition in the abs and also noticeable weight loss and toning on the stomach.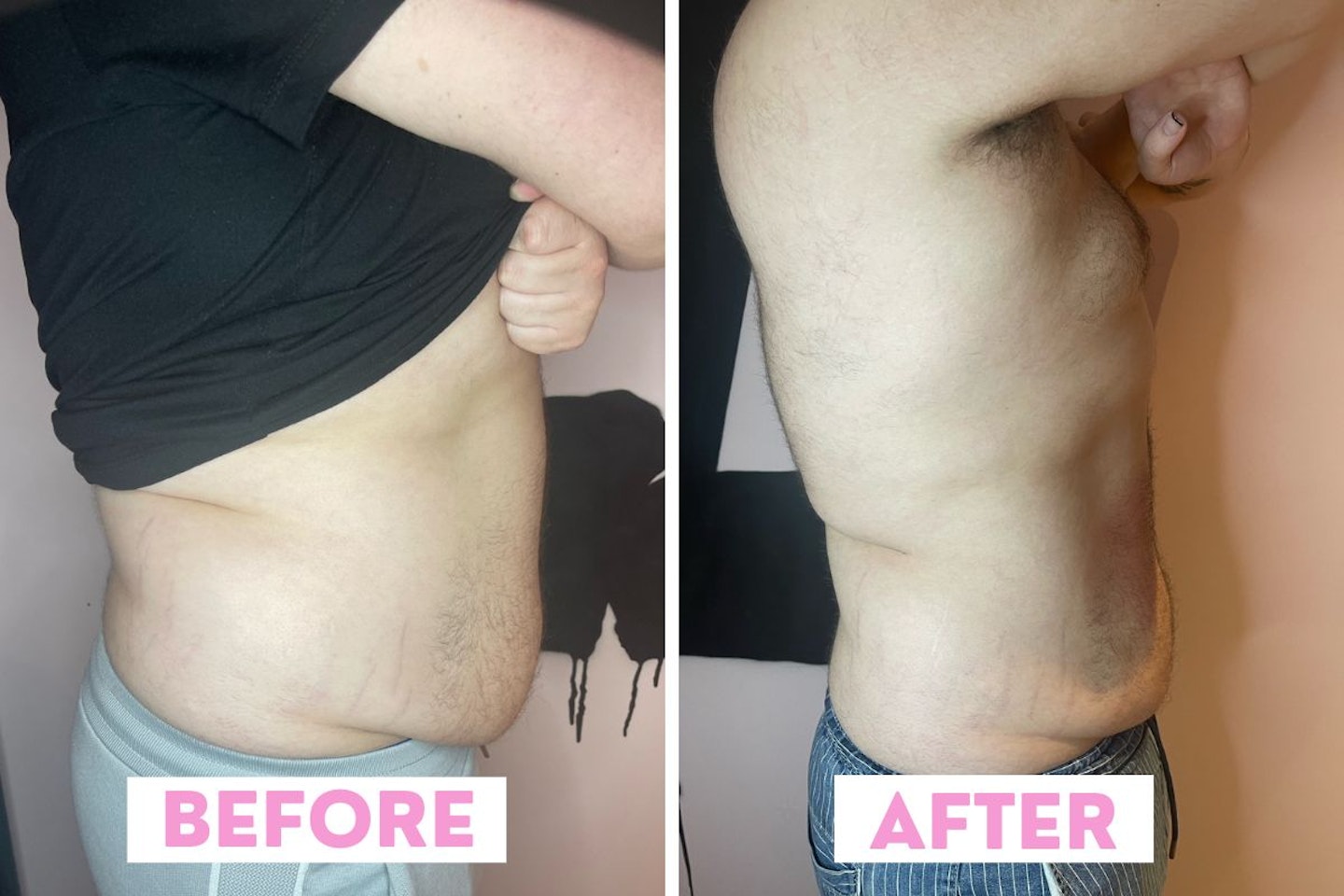 Now time for the bit we all want to avoid... the price. The price might seem very expensive as it comes in at £1800 for a course of four sessions but after going through the treatment myself and if it's something which you struggle doing naturally then it's worth it. Luckily, you can also pay for it through instalments, so you won't be out of pocket by paying out huge amounts of money at one time.