Fitness queen Vicky Pattison opens up about her weight loss, the body struggles she faced and why, this year, she's on a mission to be fitter and healthier than ever
She famously lost a staggering three stone in five months after overhauling her diet and fitness regime in 2013 slimming down from a size 16 to a size 6. But despite her transformation Vicky Pattison has made no secret of her battle against her fluctuating weight. In fact, the star is the first to admit she let her fitness regime slip after gaining over a stone last year.
Vicky, 29, tells Closer: "Losing weight and maintaining your size isn't easy. A boyfriend, a social life, and still be a size eight? That's bloody tough and I fell off the wagon."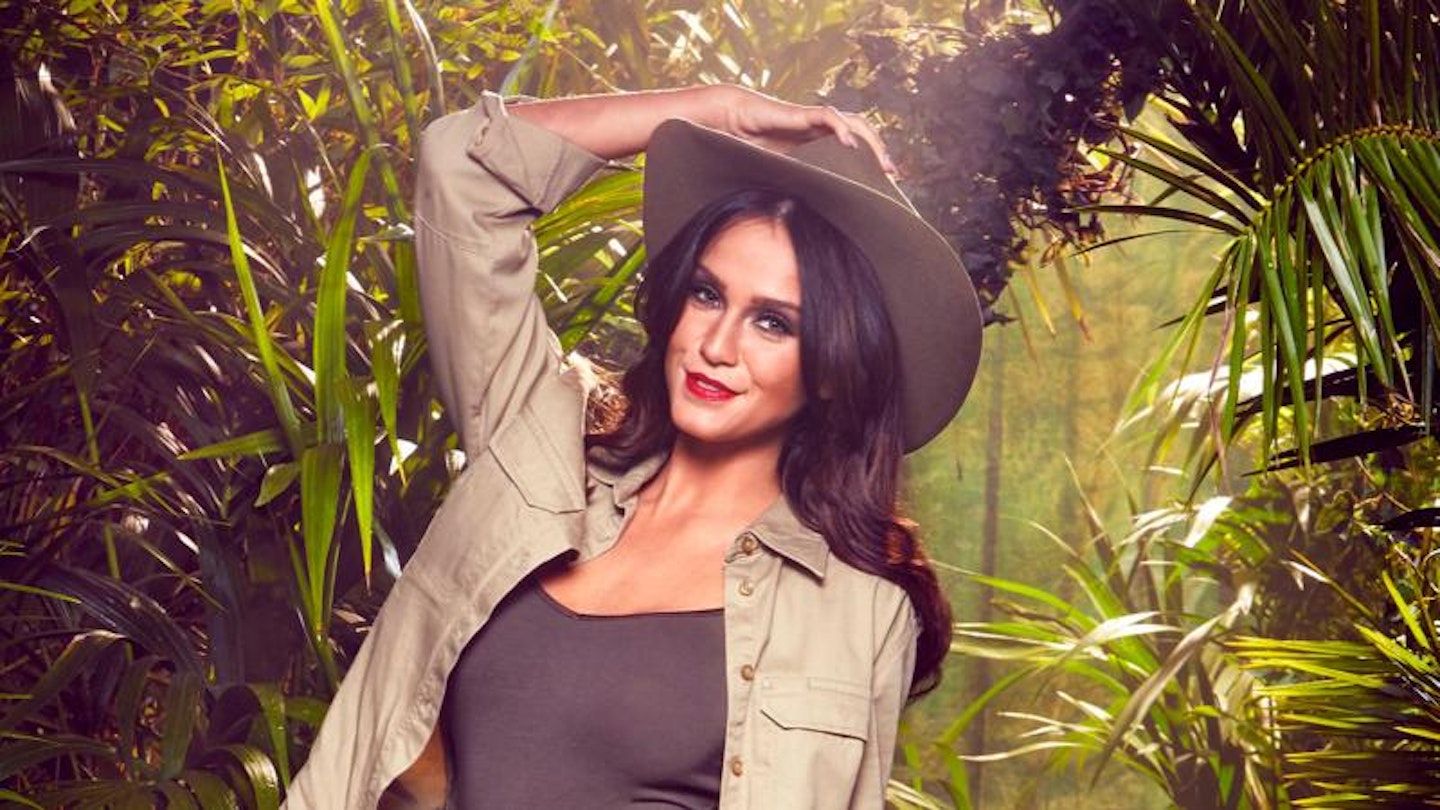 The ex Geordie Shore star - who saw her saw her career skyrocket after being crowned Queen of I'm A Celeb in 2015 – admits her busy schedule led her to pile on the pounds and nearly destroyed her confidence.
She says: "There were so many jobs I couldn't say no to and my training fell by the wayside - my body wasn't what I wanted it to be like. Clothes didn't fit, I felt heavy and gross and it was a really tough year.'
"It looked like I was living the dream on Instagram going to different countries, enjoying big nights out, but I was unhappy. I wasn't eating right or sleeping enough and I gained some of the weight that I'd lost. I can understand how girls like Lauren [Goodger] yo-yo and fall off the wagon - I did too," she adds.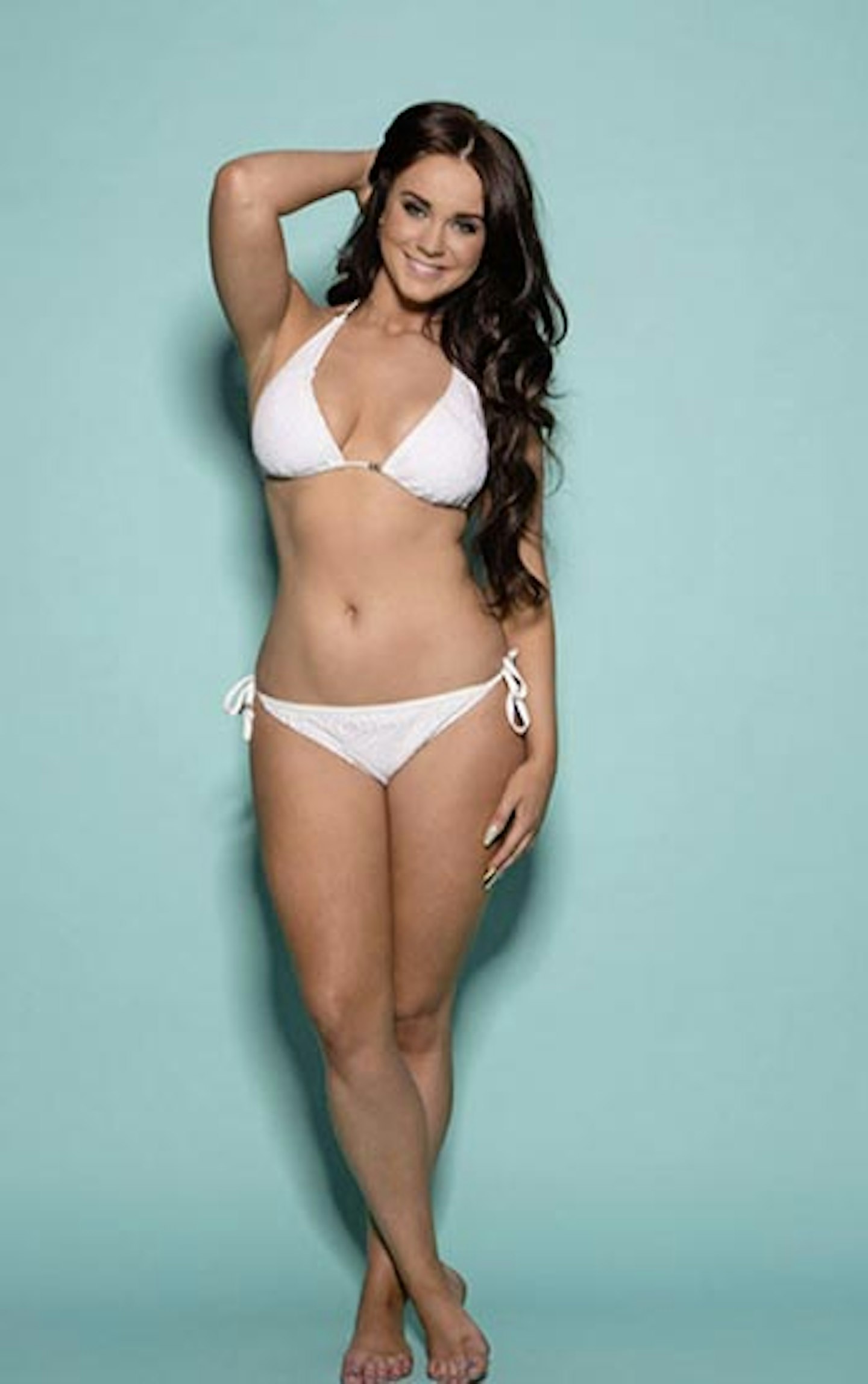 Recently, Vicky revealed she became 'too obsessed' with dieting in the past and she admits she still battles with her weight demons. She says: "I tend to live in a state of excess. I'll either be right, 'I'm going to live on avocados and fresh air" or I'll be reaching for the cupcakes and the wine and skipping the gym. I' m trying to find the balance."
During her jungle stint, Vicky came under fire by viewers who mocked her bikini body and have since accused her of photo-shopping her social media posts. And the bubbly Geordie admits the body-shaming taunts have been hard to deal with.
Vicky Pattison Weight Loss: Vital Statistics
- Vicky Pattison age: 29
- Vicky Pattison height: 5ft 6
- Vicky Pattison weight: 9 1/2 stone
- Vicky Pattison dress size: 8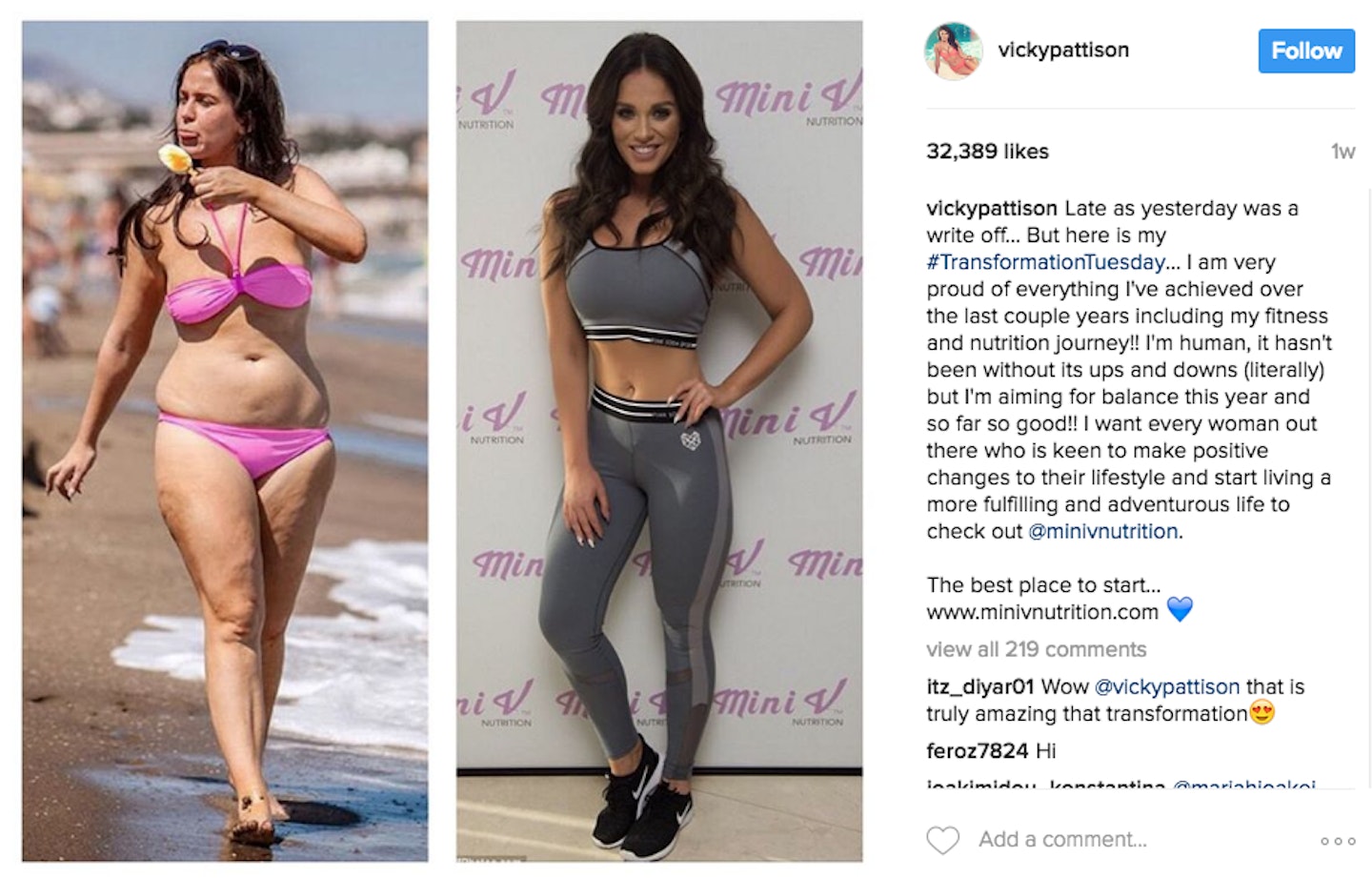 She explains: "It was difficult to face that backlash, I'm only human. I can just brush it off or I'll cry and cry. People have a way of honing in on your deepest insecurities – they were saying "Yuck, you've put all the weight back on.' It was horrific."
But the star, now back to a size 8, insists she's determined to get one up one the bullies and has poured her energy into feeling healthier than ever. She explains: "I'm on a journey to make myself better and revenge is a dish best served skinny. The weight's coming down and I'm 9 and a half stone now, I'm training five days a week and I feel like an 8 out of 10. My legs are my problem area but I love my boobs, bum and hips and I've accepted I have an hourglass figure."
And 5ft 6 Vicky - who's against the concept of 'clean eating' - no longer cuts out food groups to stay slim. She says: "The minute I say 'don't eat carbs,' I start thinking people look like walking loaves of bread!'
She doesn't deny herselves treats either. "Before, if I wanted chocolate I'd have carrots and hummus but then I'd eat the whole pot and 500 calories' worth of pitta bread. Now I just have the chocolate' she says.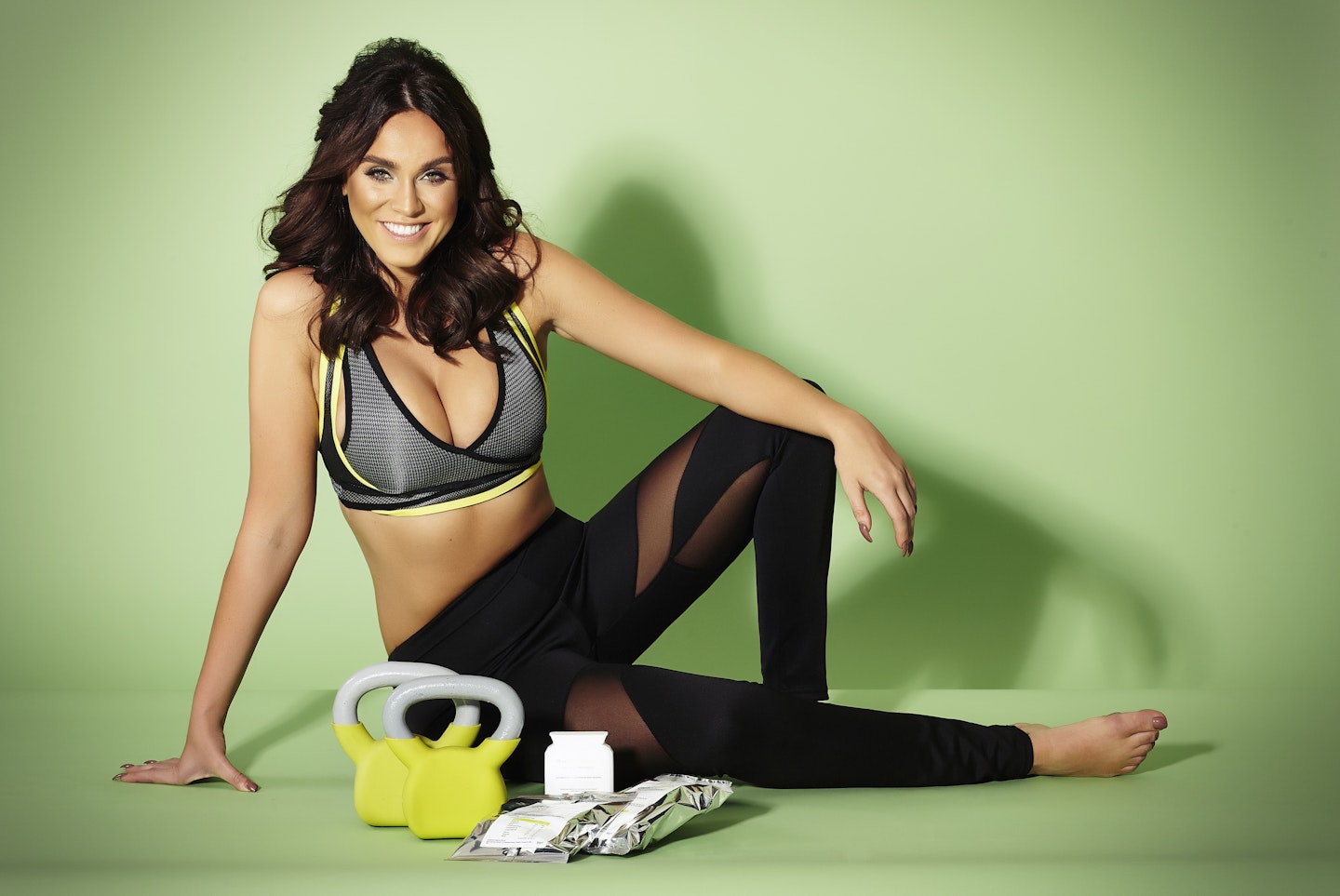 In the past , Vicky - who became infamous for her wild nights out - has been open about seeking help to curb her 'booze-filled partying' and revealed she'd been working with therapists Nik and Eva Speakman after realising her drunken nights out were affecting her work.
And curbing her old ways is a constant battle. Vicky says: "I'll always go out with the girls and drink more than I should, but I don't want to be depressed because I'm scared of being unhealthy. The wild nights out have calmed down and I'm eating my eggs and drinking my protein shakes."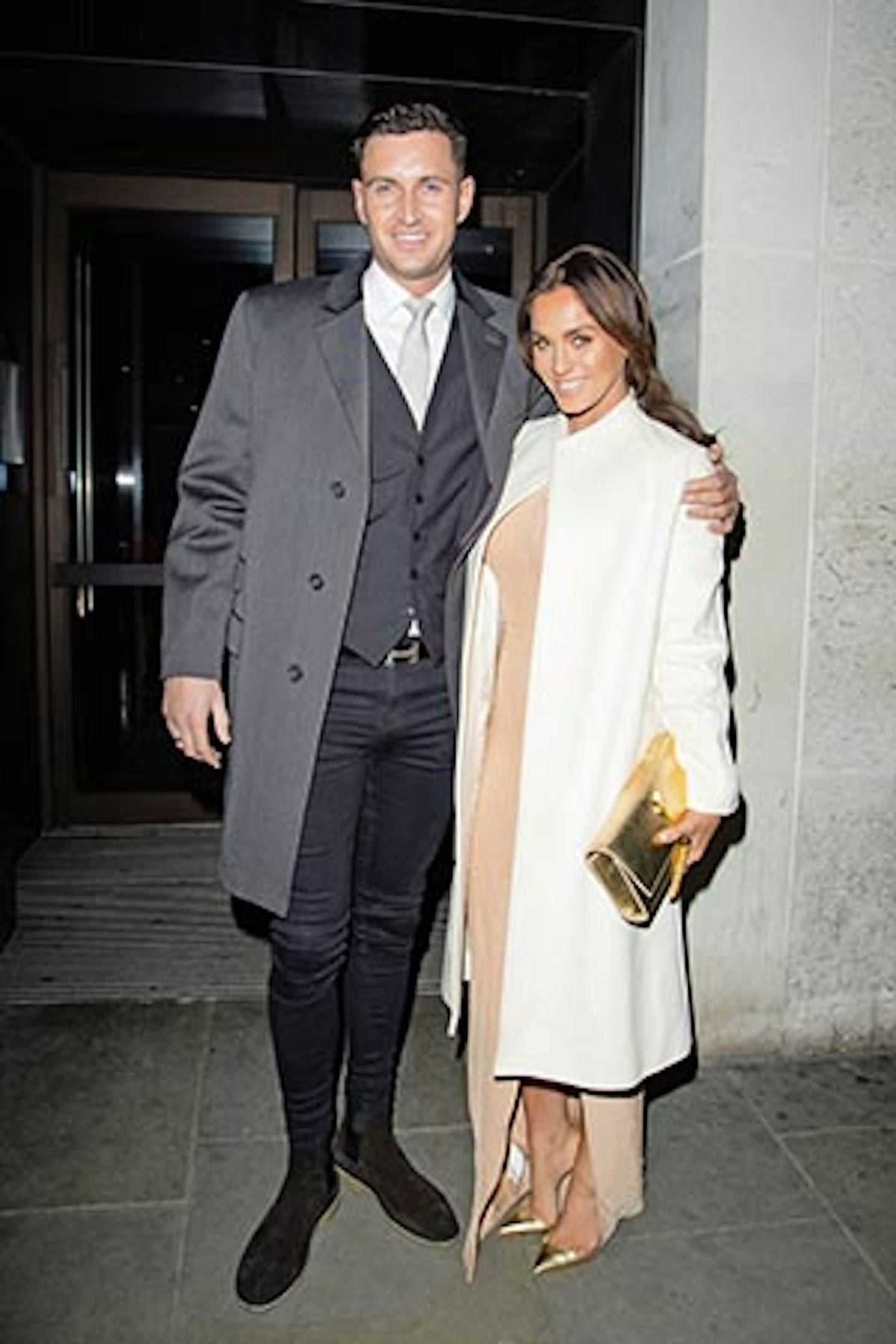 Last year the TV star had failed high-profile relationships with the likes of Spencer Matthews, 27, Mario Falcone, 28, and best pal Alex Cannon and admitted her 'jealous psychopath' tendencies were the reason behind her car-crash romances. But, the star couldn't be happier with her new-boyfriend John Noble, who she starting dating in November. And Vicky admits she'd love to tie the knot with him.
She says: "He's the first person I've ever been in love with and the first man who's made me want to be better. Kids aren't on the cards yet, but I can't see myself marrying anyone else. My mum really likes him too. Guys before have made me feel like a shell of a person but this is my first mature relationship.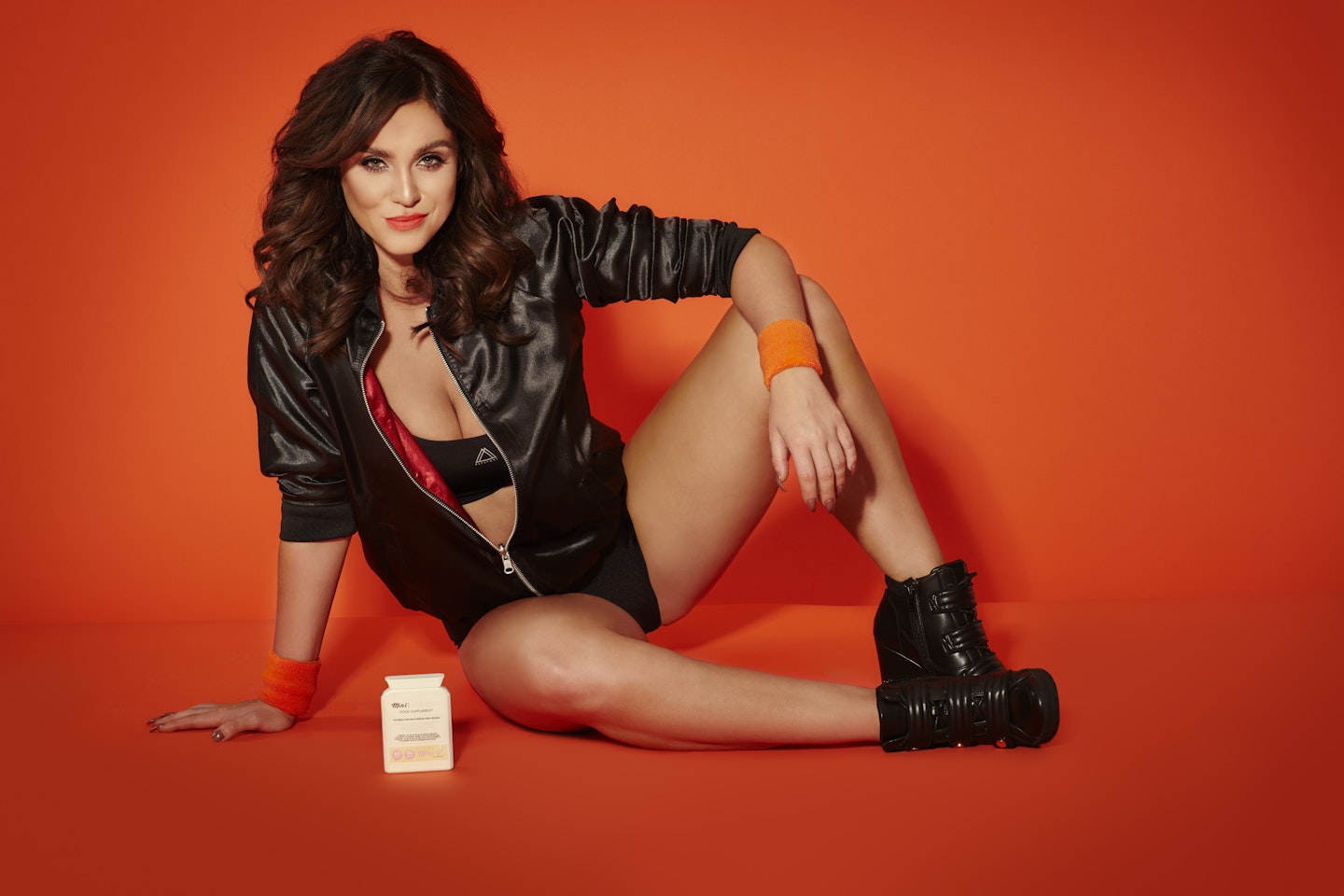 And as she looks to the future, Vicky says: " I'm very happy with my life! I'm womanly, I look strong and there's nothing that life can throw me at the minute that fazes me."
The Vicky Pattison Mini V Nutrition product range and on-demand fitness & lifestyle service is available from minivnutrition.com
READ MORE...
Gymspiration: 15 female celebrities who will inspire you to hit the gym
Vicky Pattison hits back at critics over those bikini snaps: 'I'm not perfect'