Having joined the cast of TOWIE back in 2014, Chloe Meadows has become one of the longest-running stars of the ITVBe reality show and is a regular fixture on our screens.
One thing viewers might not know about Chloe is that she's happily loved-up with her long-term boyfriend George Wales, as she tends to keep her relationship out of the limelight.
We managed to catch up with Chloe and ask her the real reason her bae will never appear on TOWIE.
"He just won't do it," Chloe admitted despite the producers asking, "all the time and time and time again."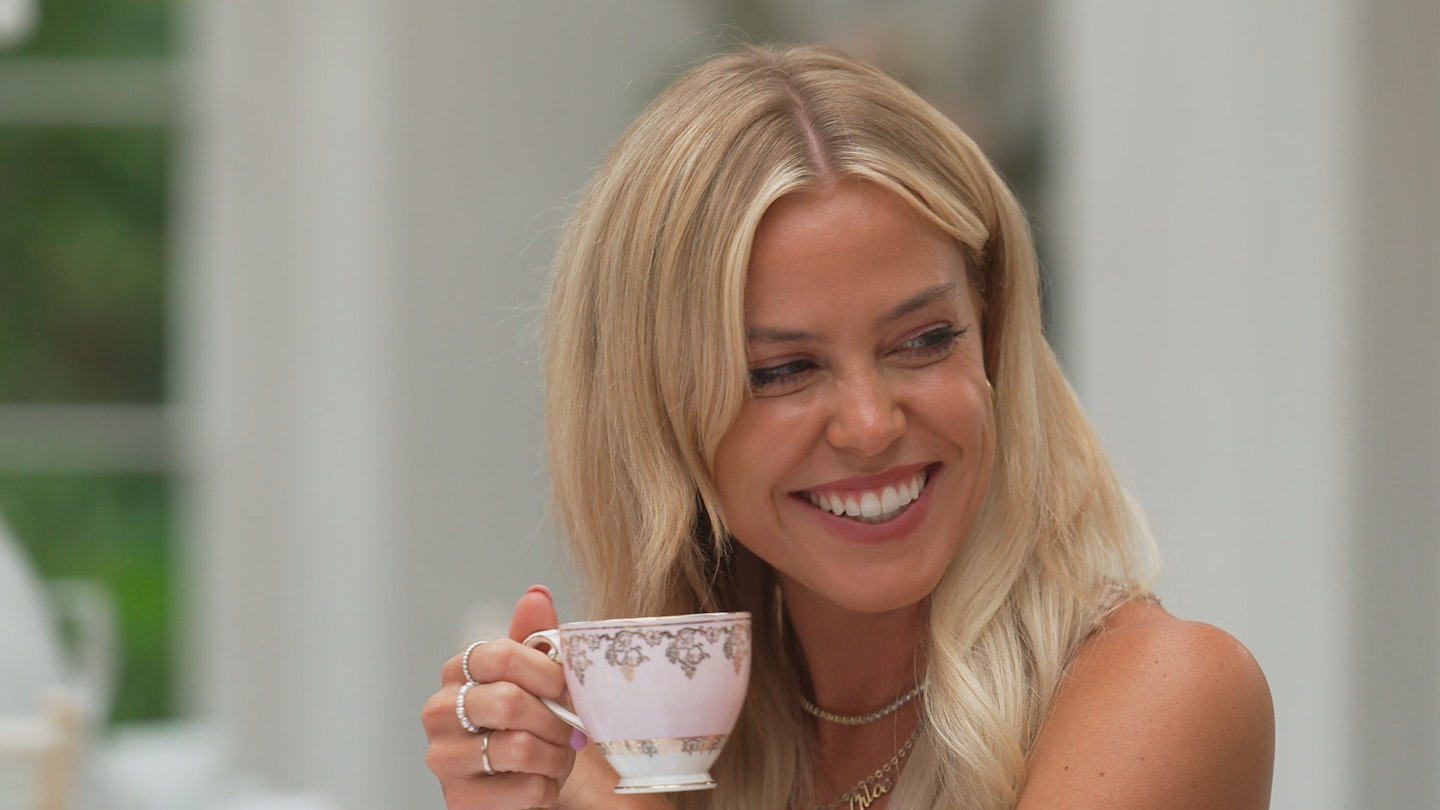 "I don't know why, he's just got no interest," she went on.
"Annoyingly, it would have been good for me maybe and he would actually have been a very good cast member because he's very opinionated and outspoken."
Chloe comes across as a relatively reserved member of the cast, compared to the likes of Chloe Brockett and Junaid Ahmed anyway, so it would be interesting to see her backed by someone "outspoken", but it looks though that will never be the case.
"He would actually be a great cast member which is annoying for TOWIE, but they asked and asked and asked for years and he just kept saying no and they kind of gave up on him," she went on.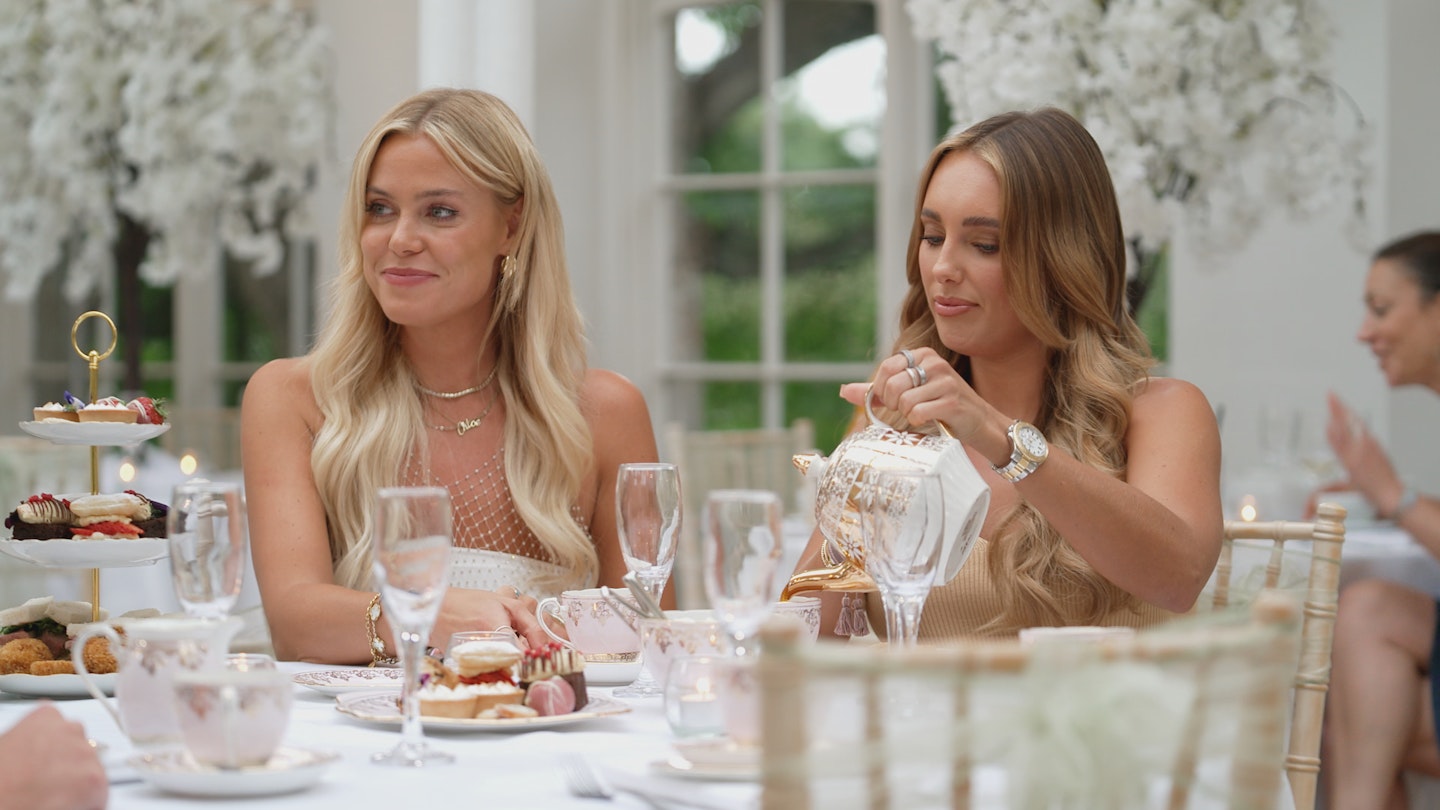 "At one point they were saying how about if we're filming Chloe and you're just on FaceTime and we'll just film the phone and we nearly got there and then he was like nah and decided not to."
Obsessed with Chloe's boyfriend essentially telling the bigwigs of ITV, 'thanks but no thanks.'
"I think his job plays a big part in it, but yeah, it's a shame but he won't do it."
Who is Chloe Meadows' boyfriend George Wales?
Chloe Meadows's boyfriend is George Wales, who she has been dating on and off since they were teenagers. These days, the pair are more loved-up than ever and happily settled down after moving into their first home together.
How old is George Wales?
George is believed to be the same age as his girlfriend Chloe, who is currently 31 years old.
Where is George Wales from?
Essex, of course.
What is George Wales' job?
George works as a city trader. Fancy.
How long have Chloe Meadows and George Wales been dating?
Having known each other since they were 16, Chloe and George are childhood sweethearts. They've had an on/off relationship over the years but reconnected in 2018 when Chloe's pal Amber Turner exposed their relationship during a holiday to Ibiza.
Fans were given a rare insight into the relationship when Amber posted a video of them partying together with the caption, "Love birds @chloemeadows @george.wales."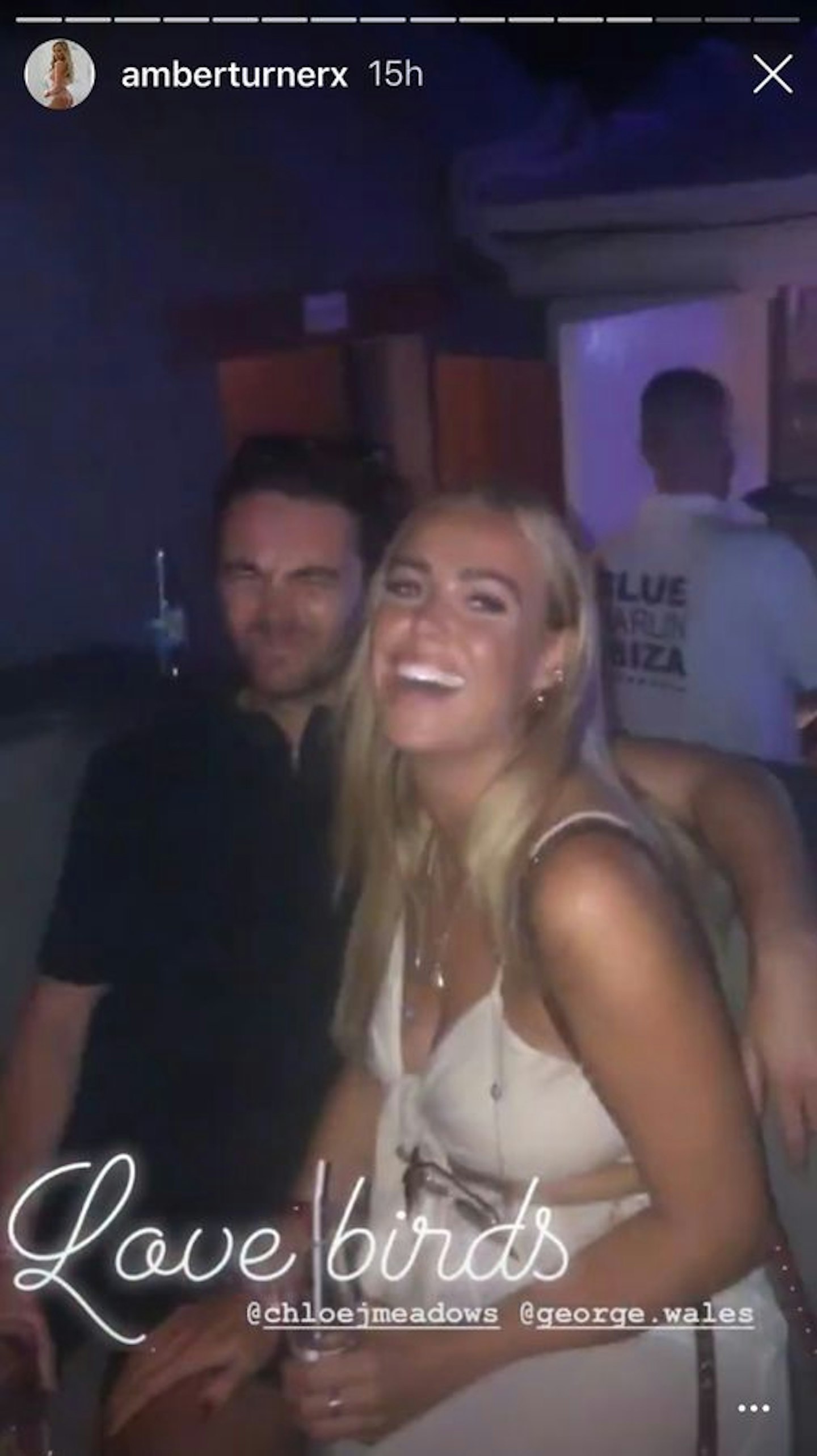 Speaking about her relationship with George back in 2019, Chloe previously gushed, "He's called George and is a trader for a bank. We went out when we were younger before TOWIE, we then split up but got back together about a year ago.
"We are loved-up and really happy. I have never been this happy in my life. When you know you know. It is just so easy. Relationships are supposed to be easy and have fun. You're not supposed to have agg and drama. I'm praying he is the one."
Are Chloe Meadows and George Wales married?
No, Chloe and George aren't married at the moment but the TOWIE star has revealed she can't wait to tie the knot with her man in the future.
She said, "I would love him to propose and to have a ring on my finger. I would love to marry him but you will have to ask him that question. Hopefully we'll be engaged in the next two years."
Do Chloe Meadows and George Wales live together?
Yep, Chloe and George live together at their plush Essex home, which includes the giant walk-in wardrobe of our dreams kitted out with clothes, shoes, bags, hats and a huge mirror to take selfies in.
Just take a look, it's incredible.
Who else has Chloe Meadows dated?
When she first joined TOWIE, Chloe was single but later had a brief romance with Taylor Barnett after they were introduced by Courtney Green's then-boyfriend Myles Barnett. However, the pair split at the start of 2018, with a source close to the reality star revealing things were awkward as Taylor worked for her dad.
"It hasn't been a straightforward split for them both. Taylor works for Chloe's dad and she's finding that uncomfortable – not to mention the fact he's close pals with Myles and they still haven't seen eye to eye since their fall out last series," a source told The Sun at the time.
Is George Wales connected to any other TOWIE stars?
Of course George is well-acquainted with Chloe's BFFs and co-stars Courtney Green and Amber Turner, but a quick glimpse at his Instagram shows he's also followed by Georgia Kousoulou.
As well as his girlfriend's pals, George actually knows former TOWIE star Tom Pearce as they work at the same firm.
"He works with Tom Pearce and they are really good friends. I think Tom keeps giving him horror stories and putting him off [TOWIE]," Chloe previously said of her man.
What is George Wales' Instagram?
George does have Instagram and can be found at @george.wales, but as he prefers to keep his life out of the limelight, George keeps his page private and has just 703 followers.
WATCH: TOWIE's Chloe, Amber and Courtney answer our quick fire questions
Emily Vierke is a digital writer who has dabbled in the world of celeb, beauty and fashion. She has watched TOWIE since Lydia Bright had her micro-pig and her favourite scene is Gemma Collins asking James Lock, "What's up? You ill?"