Ferne McCann has released a statement after she was accused of making offensive comments about Sophie Hall, one of the victims of the acid attack carried out by Ferne's ex Arthur Collins in 2017.
Last week, it was alleged that Ferne branded Sophie "ugly" and "silly" in yet more voice notes leaked by an anonymous Instagram account just two months after recordings about Sam Faiers and her sister Billie Shepherd surfaced online.
The voice notes are thought to have been sent when Sophie competed in a beauty pageant in a dress made from newspaper cuttings about the acid attack. In the clips, a voice said to be Ferne says, "I don't know whether to laugh or cry. The silly b**** has made a dress, a papier-mâché dress out of the cuttings from the event.
"She will probably win it. I'm not going to lie. Only because the awards she entered are probably loving all this free press. So they will probably fix it, she will win. She is one ugly f***ing c***."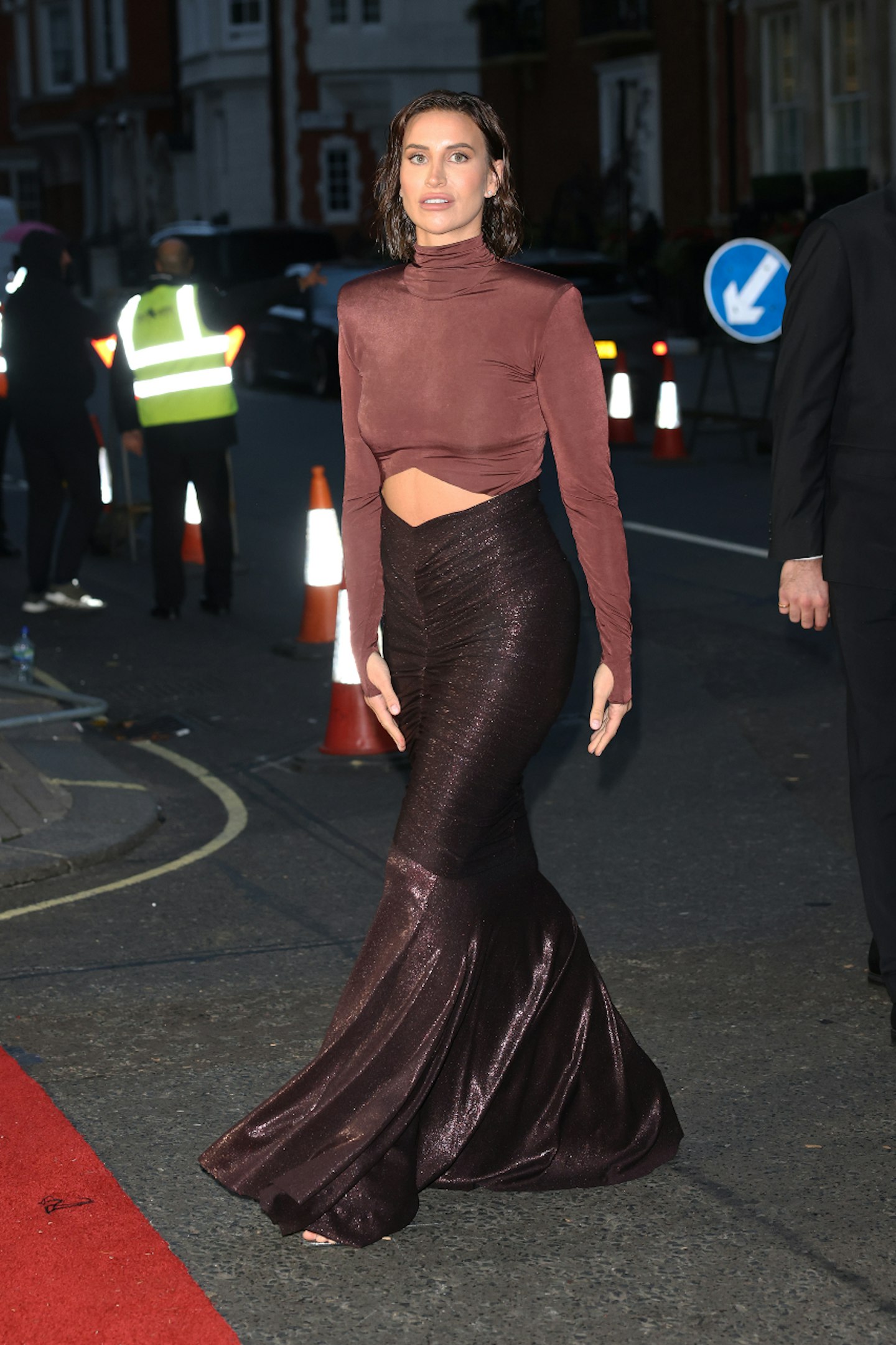 After Sophie called for Ferne to be "held accountable", the reality star issued a statement addressing the voice notes in which she apologised to victims of Arthur's acid attack as they had to "relive the pain of the incident".
"In particular I want to apologise to Sophie Hall. I do not believe her to be ugly or stupid. She has been brave beyond belief," Ferne added.
"Arthur Collins' crimes created genuine victims so I am not trying to portray myself as one."
She went on to say that there were "important and significant legal proceedings" preventing her from "setting the record straight", but claimed the recordings were "manipulate, edited and taken out of content".
The latest leaks come after an anonymous account posted voice notes in which a voice claimed to be the former TOWIE star hit out at her pals Sam Faiers and Billie Shepherd.
In the clips, a person reported to be Ferne called Sam a "fat c**t" just a month after she gave birth to her son Edward and branded Billie "weird" for naming her son Arthur, which is the name of Ferne's criminal ex-boyfriend.
At the time, Sam's mum Suzie Wells and her close friend Luisa Zissman both spoke out about the scandal, although both Sam and Billie are still yet to address the matter. Ferne returned to social media days after the leak to post about completing the latest series of Celebrity SAS: Who Dares Wins.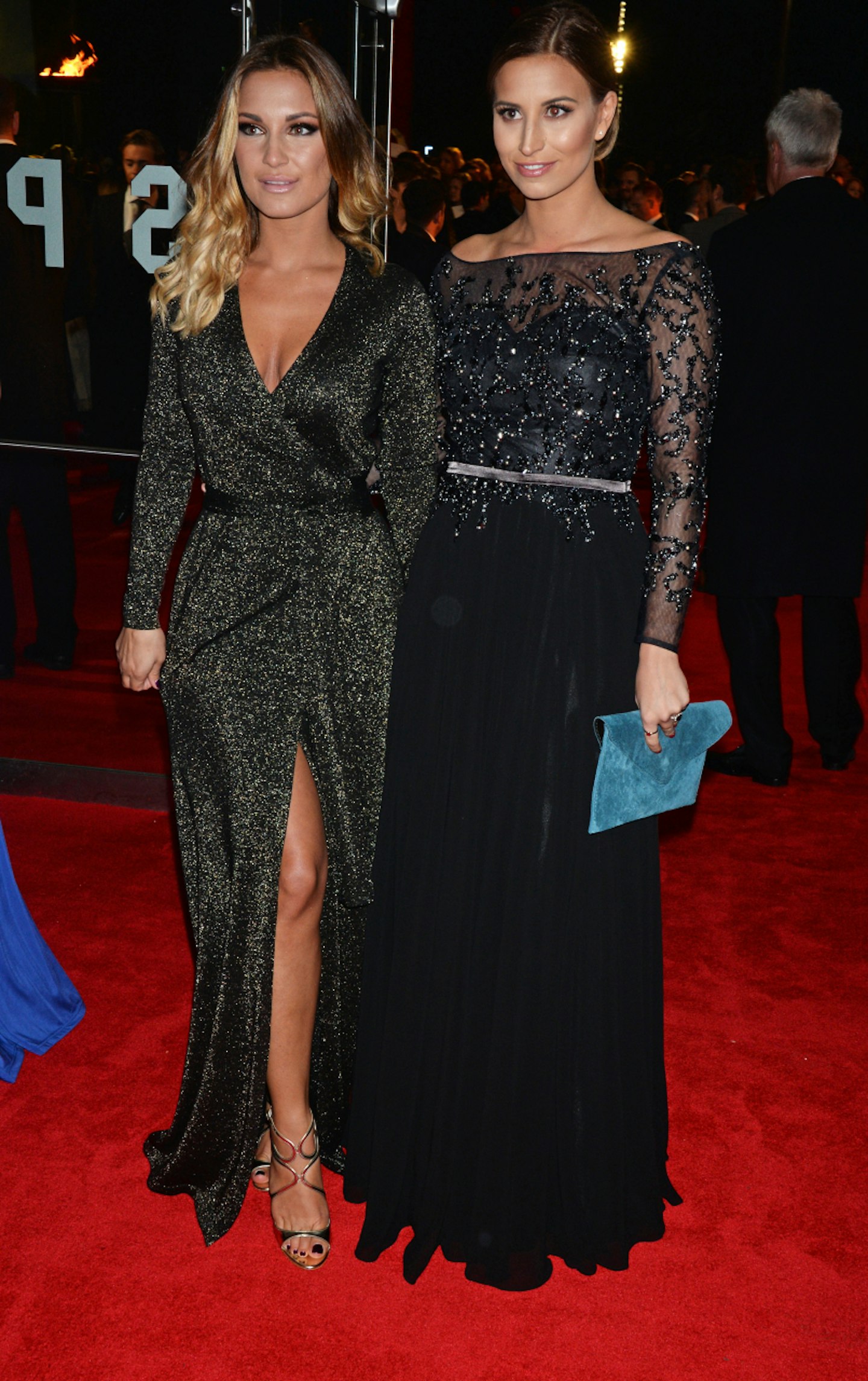 Alongside a series of pictures from her time on the show, Ferne wrote, "What a journey. Taking part in @sas_whodareswins was one of the most humbling and toughest things I've ever done. I can honestly say it's changed my life.
"The whole experience makes you look at every single part of yourself - your strengths, your weaknesses, your deepest fears. It taught me resilience, self acceptance and that every moment is an opportunity for change. It's given me the confidence to finally confront difficulties in my life, deal with them and move forward."
Ferne McCann and Sam Faiers fall out for the first time in 2017
Sam and Billie's friendship with Ferne goes back long before the reality star trio were in the public eye. They were friends before Sam and Billie found fame on TOWIE, with Ferne joining the ITVBe show three years after the sisters. Sam quit TOWIE in 2014 and launched her own show The Baby Diaries, which was later rebranded as The Mummy Diaries when Billie also left TOWIE and joined her on the spin-off.
A year later, Ferne landed her own show First Time Mum when she revealed she was pregnant with her daughter Sunday and it's claimed that their rival reality shows drove a wedge between her and Sam. At the time, Ferne said, "The reason, as far as I'm concerned, that she fell out with me is because I decided to take this show. We had like 15 years of friendship…all I'll say is it's a terrible shame."
Sam Faiers and Ferne McCann make up in 2018
Sam said she and Ferne had "moved on" from their disagreement a year later following Billie's bridal shower in Ibiza. She said, "There was never a big argument, we just drifted apart but it was nice actually because at my sister's bridal shower it was fine, and we were catching up on the babies and that's it really."
Ferne McCann's voice notes about Sam Faiers
A shocking voice note which was allegedly sent to a friend by Ferne just a month after Sam gave birth to her son Edward was leaked online. A voice which is claimed to be Ferne's can be heard saying, "Sam Faiers is a fat c**t, her thighs are so big, and I looked really skinny today."
Just days later, another voice note surfaced on social media in which the same voice says, "She is just a narcissistic b*tch. It's just so sh*t on people that have worked hard, because she's got a big following. It's just ridiculous — it's out of order."
Suzie Wells speaks out about the drama
Following the leak, Sam and Billie's mum Suzie spoke out on Instagram to blast Ferne for allegedly making the "upsetting" comments.
She wrote, "So after a few days of hurt and upset I can no longer sit back and say nothing.
"This vile voice note has been circulating social media and now press articles are calling it a 'feud' which it is not. This has come as a complete shock to myself and my family. Ferne has always been a very close family friend to all of us for over the past 20 years."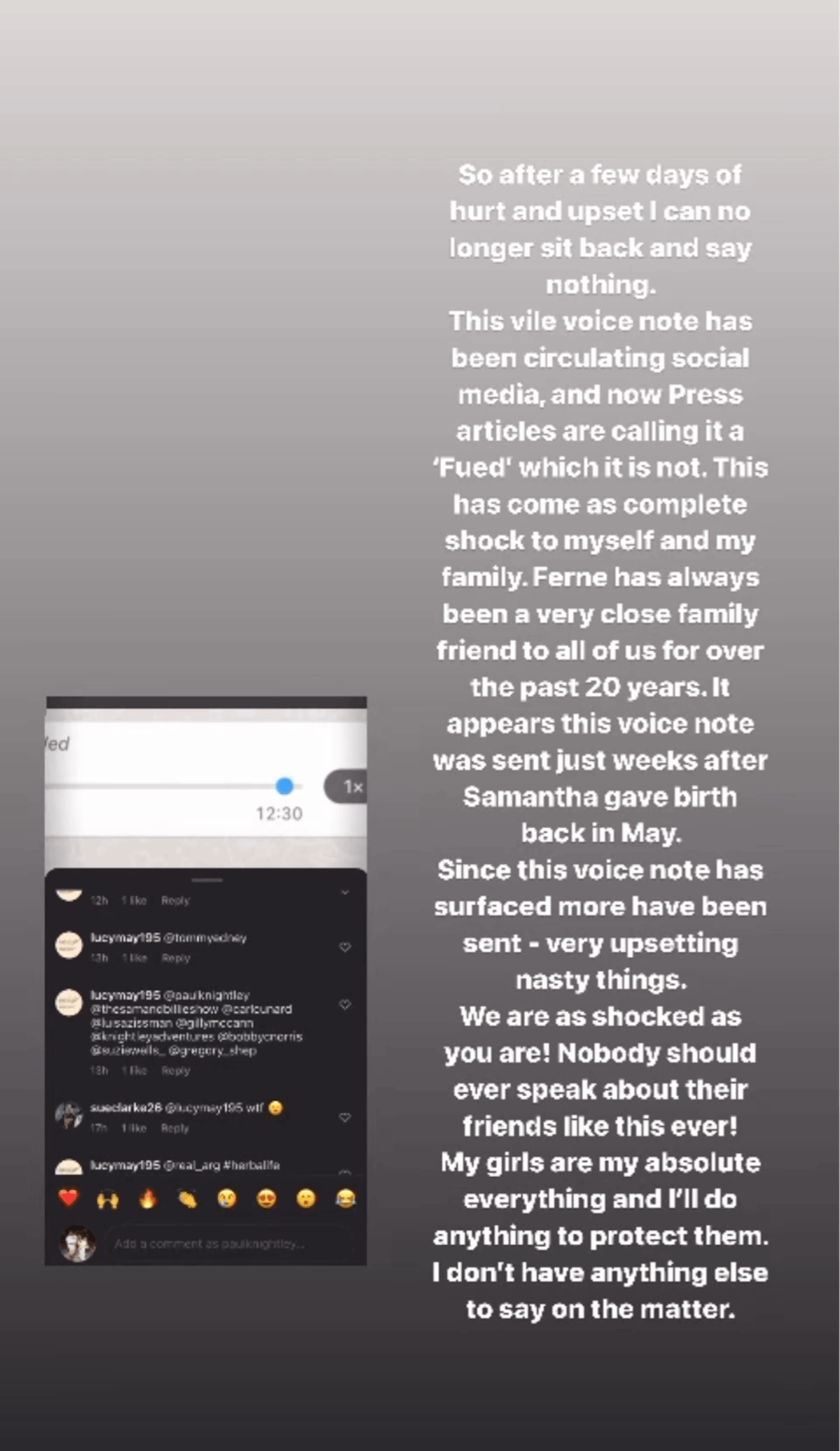 She continued, "It appears this voice note was sent just weeks after Samantha gave birth back in May. Since this voice note has surfaced more have been sent – very upsetting nasty things. We are as shocked as you are! Nobody should ever speak about their friends like this ever!
"My girls are my absolute world and I'll do anything to protect them. I don't have anything else to say on the matter."
Ferne McCann hits out at Billie Faiers
Although Sam and Suzie both no longer follow Ferne on Instagram, the First Time Mum star is still followed by Billie. However, after Ferne's alleged voice notes about Sam are leaked, a third message was posted by an anonymous Instagram account in which Ferne appears to take aim at Billie for naming her son Arthur, the same name as Ferne's ex-boyfriend who was jailed for an acid attack in 2017.
In the clip, a person reported to be Ferne says, "It feels so weird saying 'Arthur', I can't believe, it's like me having a little boy and calling him Greg, anyway, whatever."
Greg is the name of Billie's husband, with whom she shares their son and an eight-year-old daughter called Nelly.
Luisa Zissman brands Ferne 'malicious' and 'nasty'
Speaking on her podcast LuAnna with co-host and Celebs Go Dating star Anna Williamson, Sam's friend Luisa revealed, "Obviously I've spoken to Sam about this; I'm not going to divulge our private discussions, but, yeah… I don't know how much she gives a sh-t, to be honest."
While Anna did her best to remain as diplomatic and media trained as possible, Luisa didn't bite her tongue and branded Ferne as a "frenemy" to Sam. She also described what was said in the voice notes as an "unprovoked, malicious, f--king nasty attack on an innocent person".
She continued, "Do you know what? My mum used to say to me – and this applies to Sam Faiers – 'You're beautiful, you're successful, you're a lovely person, you've got a lovely personality and people will be jealous of you and they will be nasty to you'. That is exactly the case here."
Luisa finished off by adding, "It's pure evil jealousy, it's unprovoked, it's f-cking malicious, and it's just not very nice, is it?"
Lorri Haines' cryptic posts
Before Ferne returned to social media, her boyfriend Lorri Haines shared a number of cryptic posts about 'jealousy' and 'kindness' on Instagram. One post read, "Sometimes they be jealous of how well you hold your life together and that's why they can't stand you."
Another said, "Kindness makes you the most beautiful person in the world, no matter what you look like."
The third quote Lorri posted was, "The best way to take care of the future is to take care of the present."
WATCH: Ferne McCann spills the tea on her new boyfriend Lorri | My First Times
Closer online contacted Ferne's representatives about the Sam Faiers voice notes.