Everyone's favourite cleaning influencer Mrs Hinch AKA Sophie Hinchcliffe recently moved her family - that's her two sons Ronnie and Lennie, husband Jamie and beloved spaniel Henry – into a new home which just so happens to be an actual farm.
Yep, the Hinchcliffe's have had a serious upgrade as they get used to spreading out across the 1.7 acres of fields and the sprawling converted farmhouse.
She announced the "life-changing" news by sharing videos of herself two days into 2022 unlocking the door to the new house before showing her fans the grand wooden staircase and Ronnie and pooch Henry running around the new pad.
Another clip saw the family playing in the huge garden, saying hello to some horses, showing off a workshop and screwing in a sign reading Hinch Farm on a fence. Sophie, who has raked in a huge amount thanks to best-selling books, TV work and brand partnerships, later shared a snap on her Instagram page of the family holding the keys to 'Hinch Farm', with the caption, "🎉 🔑 It's time to write a new chapter in our story 🏡 🎉.
"This still doesn't feel real and we will never be able to thank you all enough because without our crazy little insta world this wouldn't be happening 😭 I can't wait to take you all along with us!! welcome to our new home everyone … Hinch Farm 😭🐑🐓🦙 #newyear #newhome".
Why did Mrs Hinch move?
Despite being thrilled to call the Hinch Farm home, Sophie admitted back in January that the reasons for the move were a little more complicated.
When one fan asked during a Q&A why she'd moved and added they "never thought you'd leave the Hinch house", she replied, "If I'm honest neither did I.
"I won't go into too much details because I wouldn't want to give any satisfaction to the cruel person/people involved. But Jamie has wanted to move for a while due to a privacy issue which came about after we had extended the house, but I was in such a mess because I didn't want to move."
She continued, "I was crying to him saying 'this is my home', I didn't want to lose it. So I promised him I could fix it, hence my weird tall basketball net looking trees which you may have noticed on my Stories at some point, also new panelled fencing with no holes, and a crazy CCTV system. I really did my best behind the scenes but it wasn't enough in the end. Jamie was right… I was putting plasters over things and from that day I felt like I had lost my home and I was in a really low place.
"But everything happens for a reason doesn't it? I'm so so grateful for my life and wouldn't change a thing but a lot goes on behind closed doors and if only some people knew how much their selfish actions affect others. But they will not win! I will always love this house, but I will make Hinch Farm our forever home, where the boys will be so safe, and we will feel comfortable again."
Mrs Hinch pets
Shortly after settling into their new home, Sophie revealed she was expanding her brood to include not one, but three adorable alpacas.
Yep, the first animals to find a home in the Hinch family's new farmland aren't pigs or sheep but these gorgeous alpacas, sometimes kept for their wool but who make great family pets.
READ MORE
Introducing her followers to the sweet boys, Sophie wrote, "Say cheeeeese 🤎Our new fur boys 🤎 Please meet Roy, Rodney & Raymond 😭🦙 I've been visiting and watching these beautiful boys grow since they were three months old.
"And now I can't believe they are home with us. It's only been a few days but they have made our hearts so happy, all three boys have settled in so well, they have their own little personalities already and I get so excited just to see them, care for them and best of all watch Ronnie & Lennie laugh at them 😂 my heart feels so full for my family ❤️ welcome home boys, welcome to Hinch Farm ❤️ xxx".
Sophie's friends and followers were smitten, with best pal Stacey Solomon writing, "Omg there they are! Hahahaha I love them so much! They make me feel how Ronnie sounds in your Stories they just crack me up! I'm so so happy for you all, may you bring them and they bring you all of the joy in the world 🖤🖤🖤🖤🖤."
CHECK OUT: the cleaning products loved by Mrs Hinch
The cleaning bits Mrs Hinch can't get enough of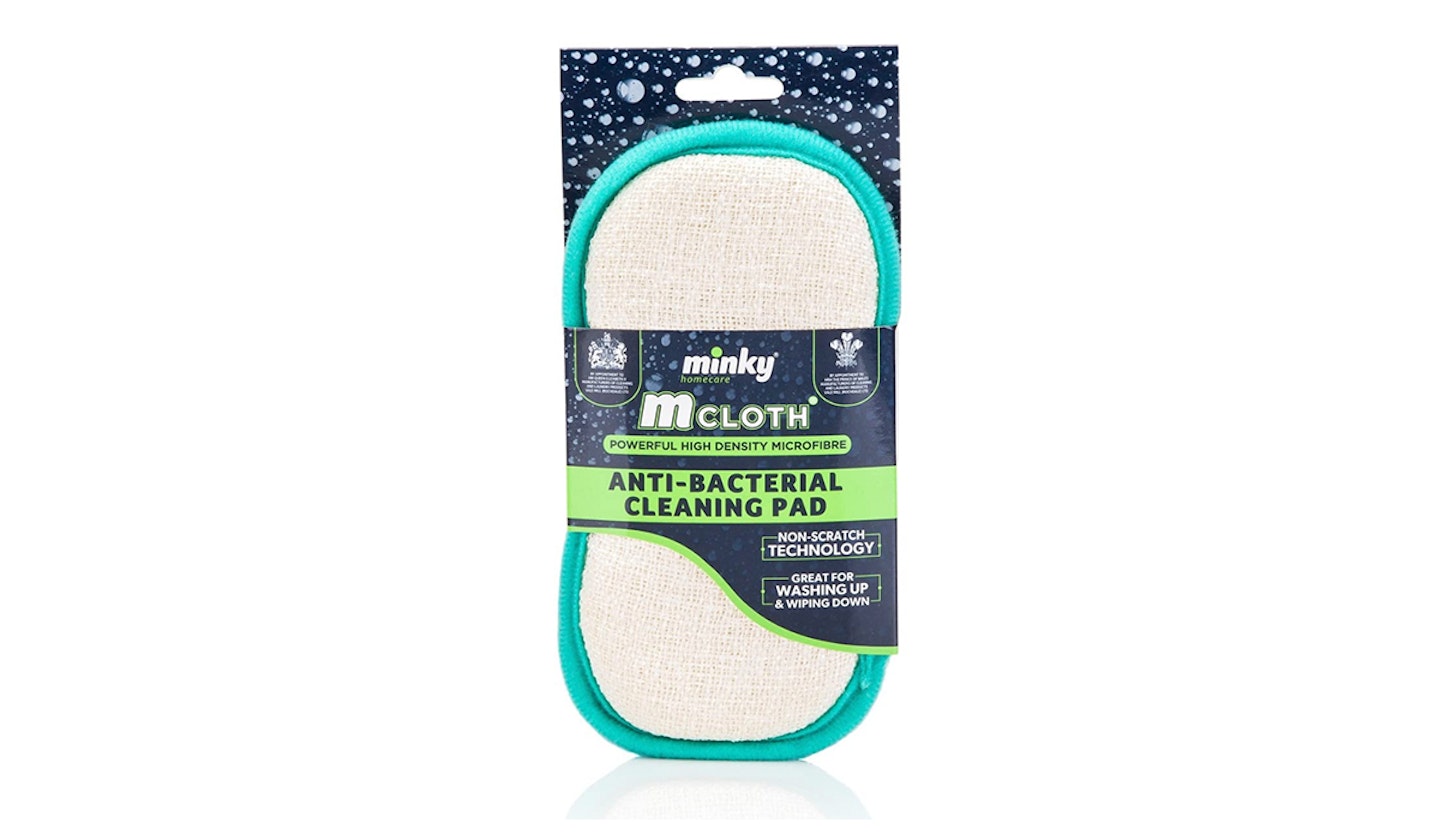 1 of 10
CREDIT: Amazon
Minky M Cloth Anti Bacterial Cleaning Pad x 2
Fans will know Mrs Hinch's absolute favourite in the 'cloth family' is her 'Minkeh' which has been selling out across the country. Ideal for washing up and wiping down surfaces, once you get a 'Minkeh', you won't look back.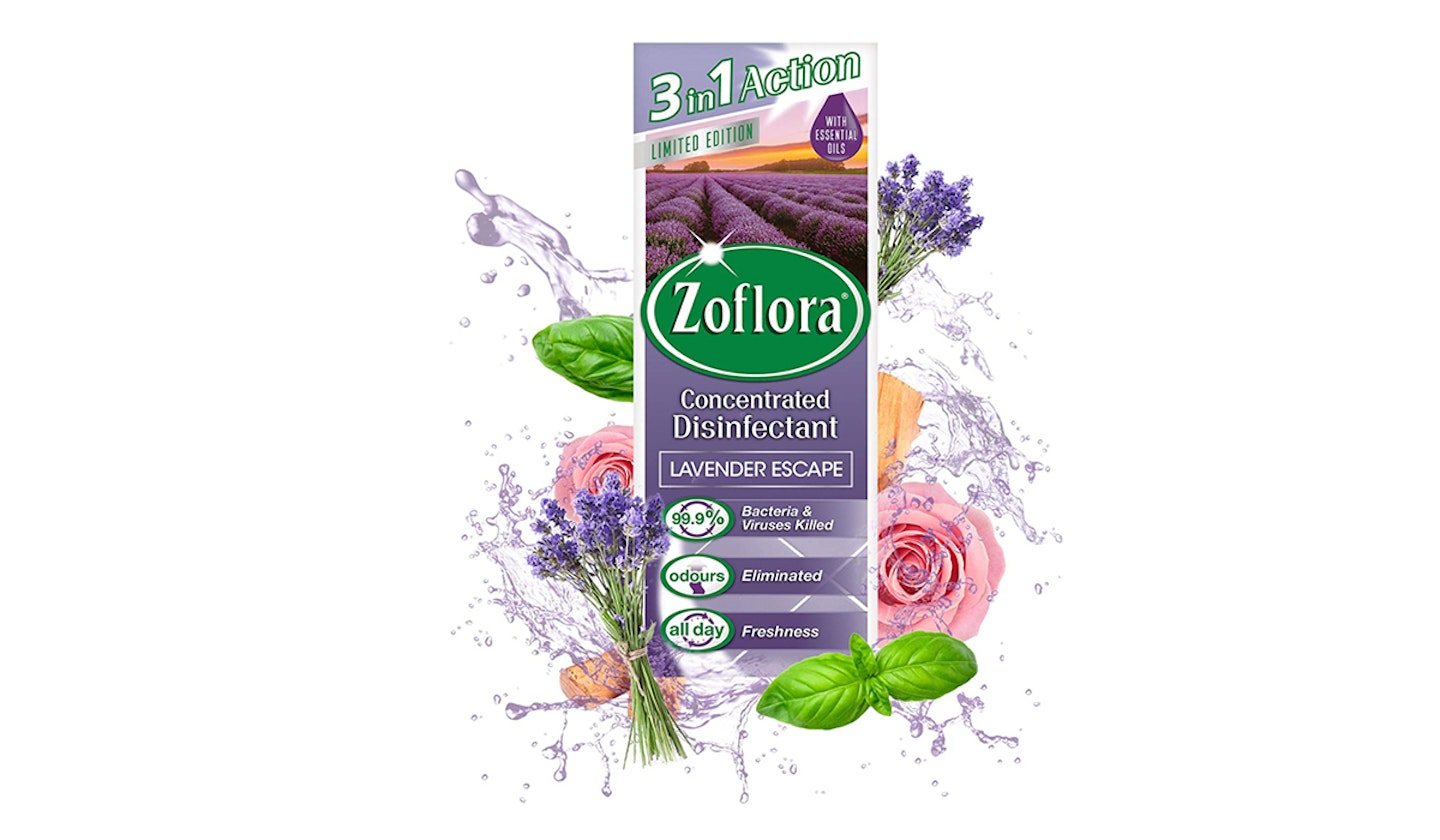 2 of 10
CREDIT: Amazon
Zoflora Concentrated Antibacterial Disinfectant Lavender
"As everyone knows I love Zoflora and Springtime is my number one, closely followed by Mountain Air, Lavender Escape ,Country Garden and Linen Fresh."Zoflora can be used in SO MANY ways, including cleaning floors, tiles, work surfaces, sinks, toilets, drains, bins and dishcloths.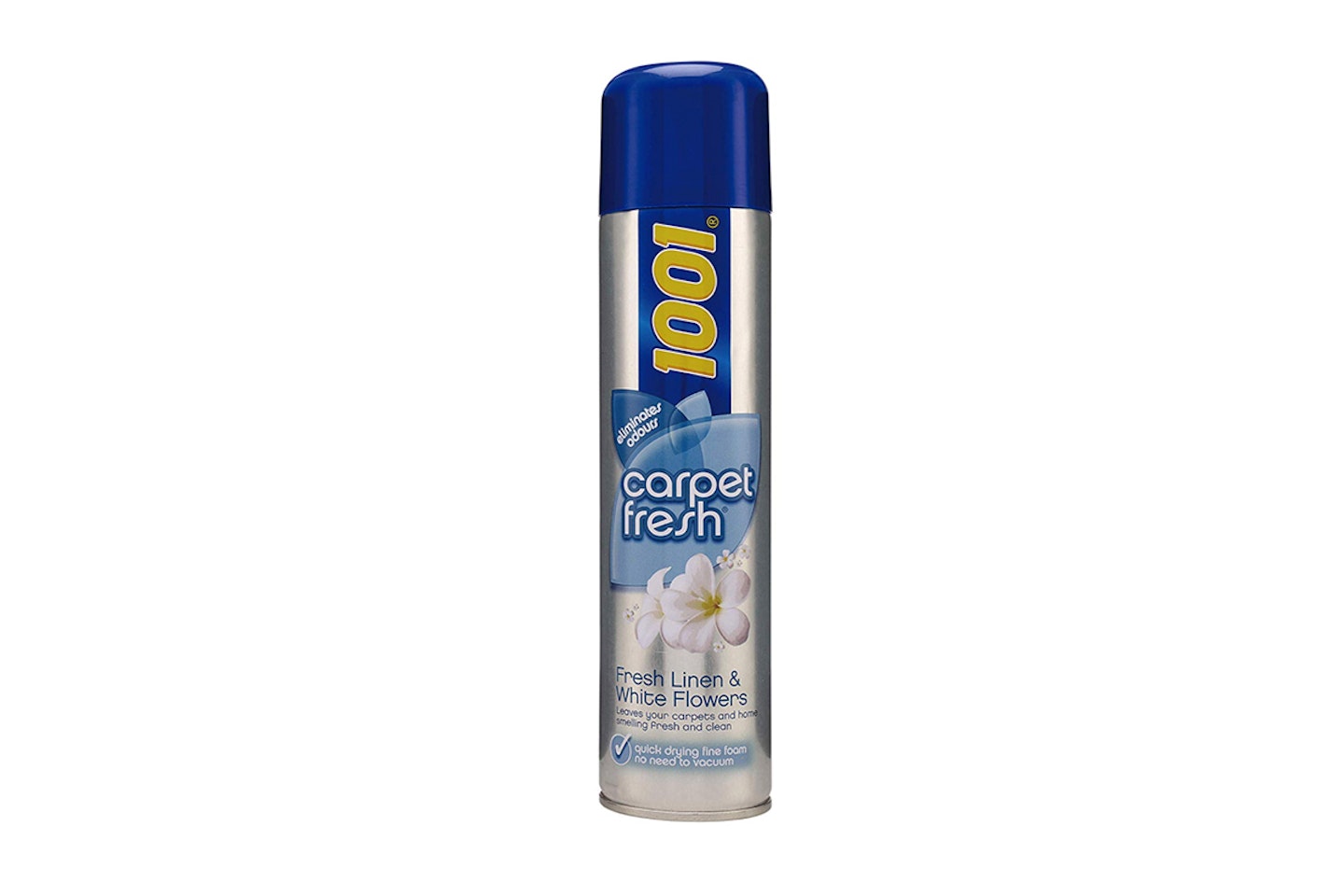 3 of 10
CREDIT: Amazon
1001 Fresh Linen/Flower Carpet Cleaner
Eliminates all types of everyday hidden odours without the need to vacuum. "This stuff is absolutely magic on carpets and rugs. The great thing is that you can just spray it and leave it and you don't need to hoover afterwards."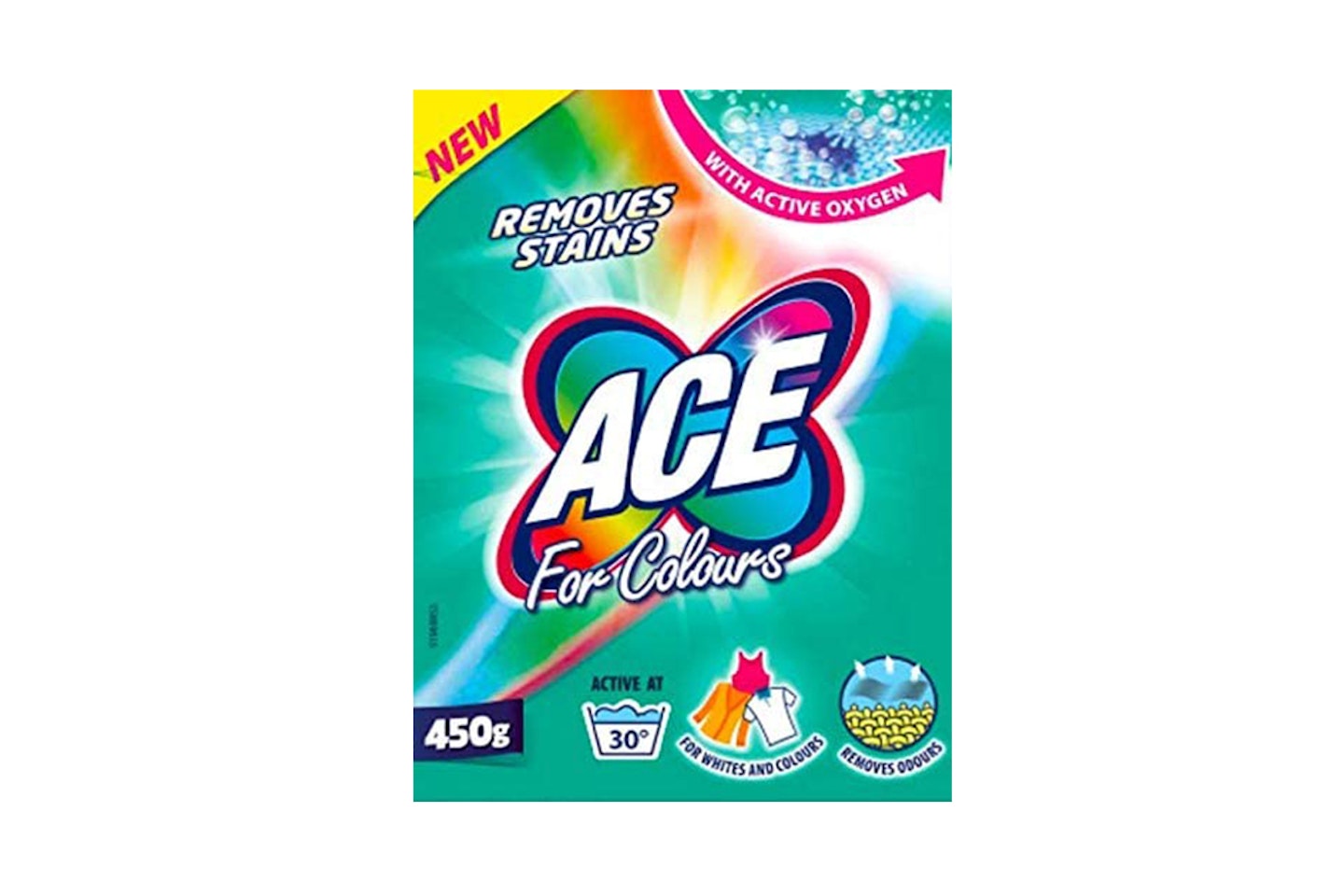 4 of 10
CREDIT: Amazon
Ace For Colours Powder
"I really rate this and it's cheap as chips."Brighten colours and remove stains with this purse-friendly washing powder. The active oxygen soaks into the fabric removing even tough stains (such as wine, tea, coffee and fruit) and bad odours, at just 30 degrees.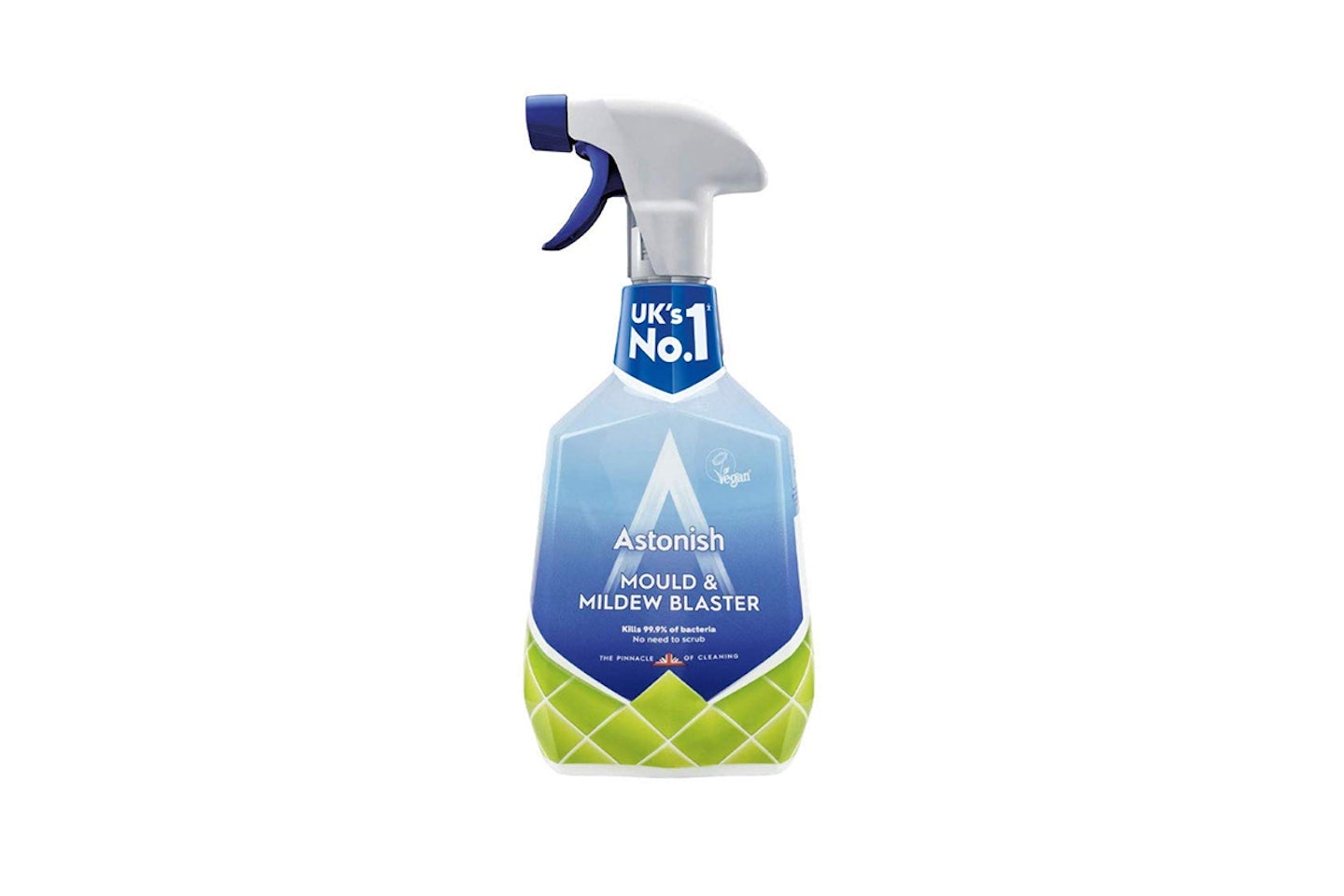 5 of 10
CREDIT: Amazon
Astonish Mould & Mildew Blaster
The best mould-busting spray you will ever try and Mrs Hinch is a big fan, too. "Coupled up with the minkeh, this stuff works miracles in my bathroom".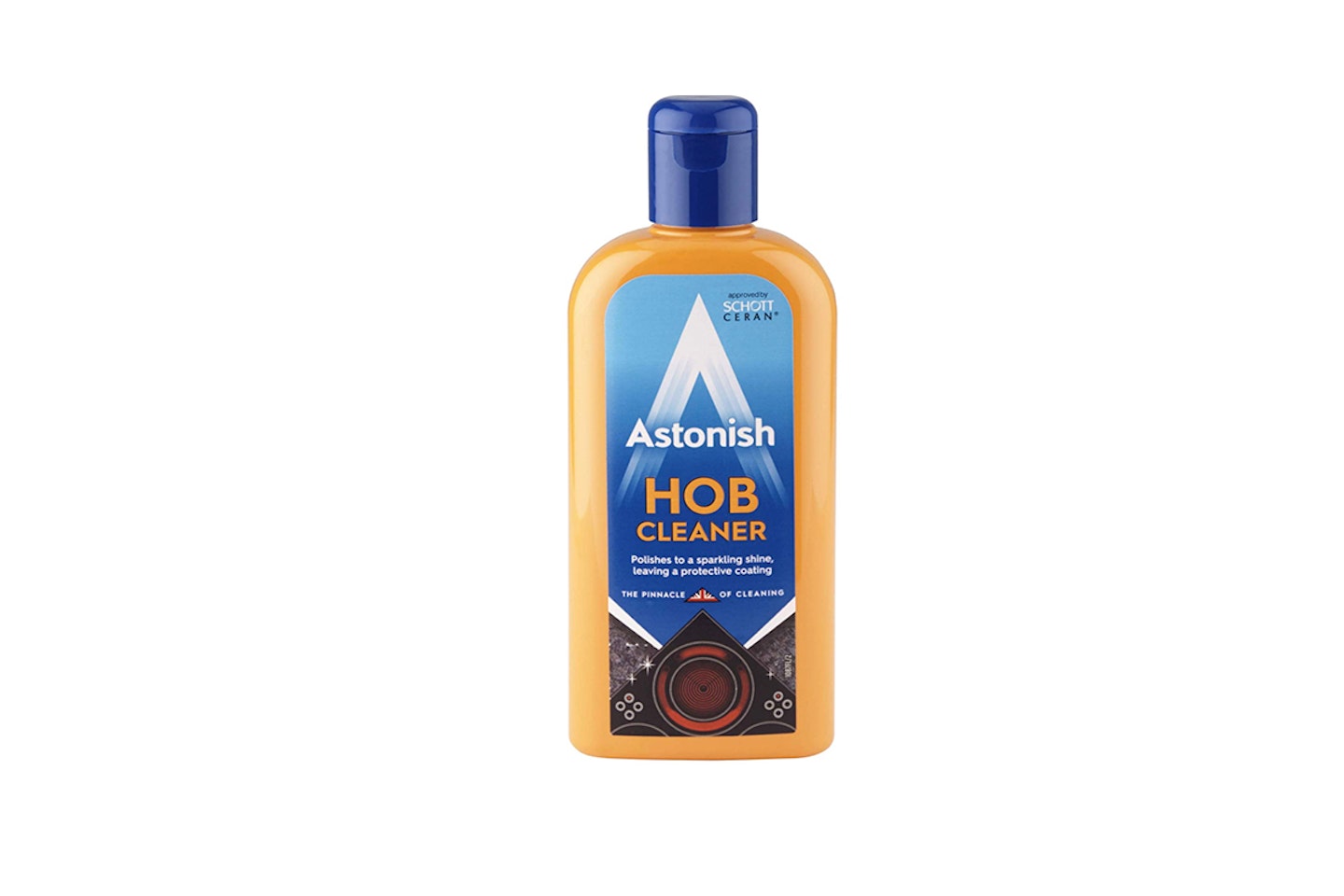 6 of 10
CREDIT: Amazon
Astonish Hob Cleaner
This clever product expertly gets rid of everyday burnt on spills and dried on food. "It does a brilliant job at getting rid of tough stains".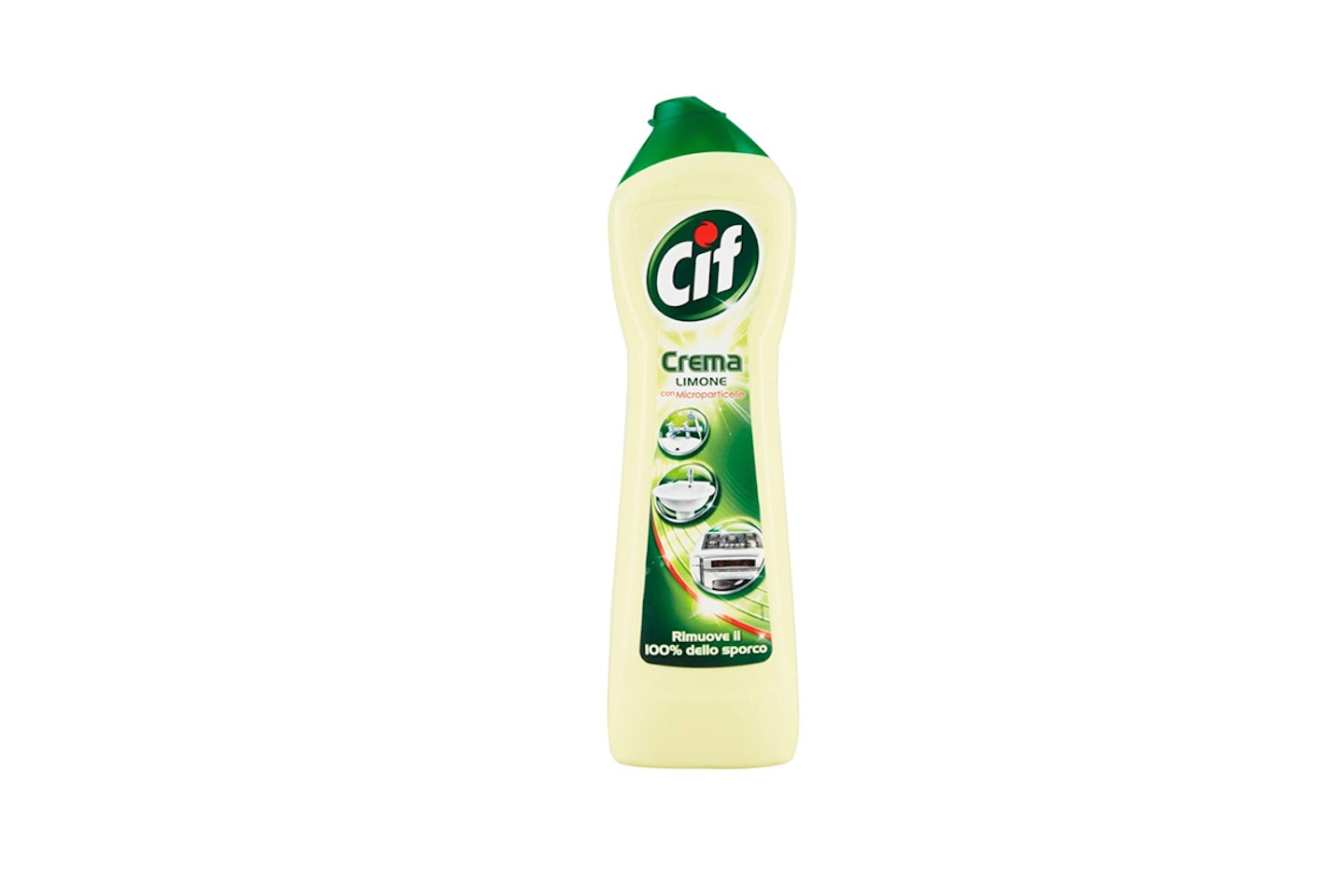 7 of 10
CREDIT: cif
Cif cream original with micro crystals
A miracle cleaner for harder surfaces. "I really rate this for the hob and sink and I always use it with a Minkeh cloth as it makes it more effective."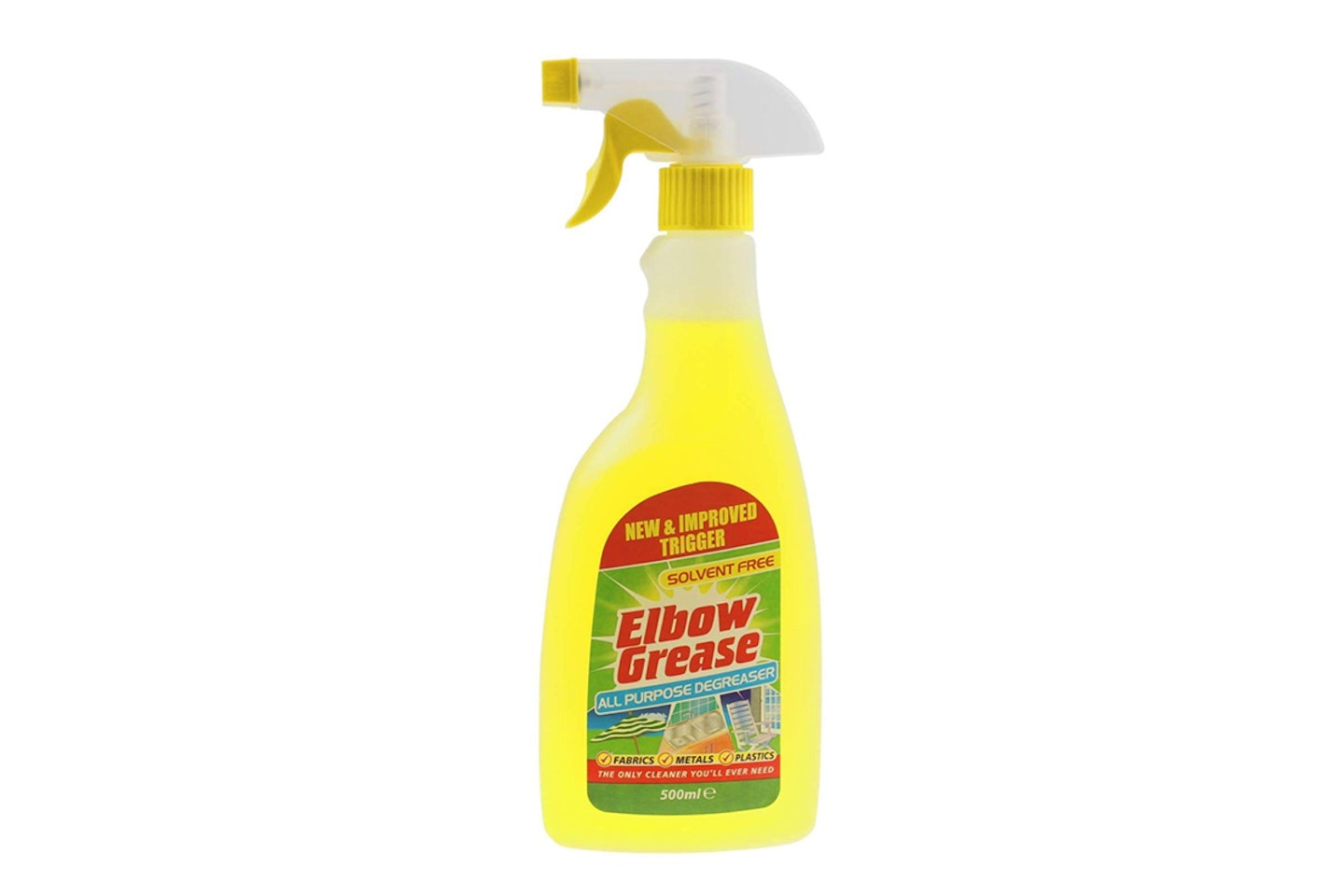 8 of 10
CREDIT: Amazon
Elbow Grease All Purpose Degreaser
This is the most satisfying cleaner you will use and it'll leave you looking for NEW surfaces to spritz..."AKA Elvis, he does the hard work so you don't have too!"
9 of 10
CREDIT: Amazon
Lenor Fabric Softener Spring Awakening
This fabric conditioner will leave clothes feeling silky smooth and smelling great. "I love this one because it doesn't irritate my skin and the smell is divine".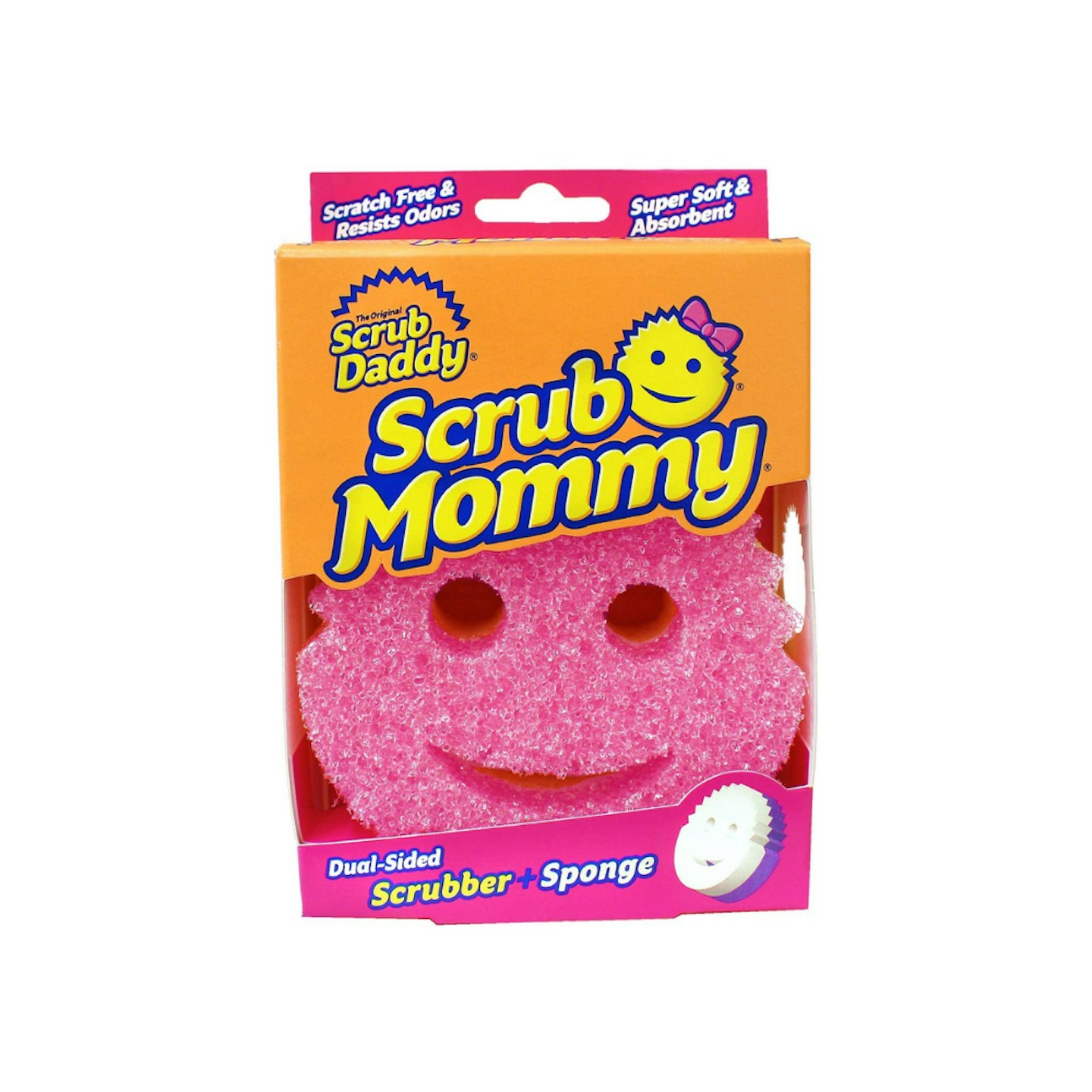 10 of 10
CREDIT: Amazon
Scrub Mommy by Scrub Daddy (Pink)
Any Hincher knows that a Scrub Daddy or Mommy is an essential in any deep kitchen clean - we wouldn't be without ours! And, for just £3.50, well, we'll take six, to be quite honest.
WATCH: Chloe Brockett on her secret row with Yaz, feuding with the Sims sisters and Mark Wright returning
Vicky Pattison commented, "I LOVE them 😂😍" and TOWIE's Georgia Kousoulou added, "I can't wait to meet them!"
Big Brother star and radio host Kate Lawler commented, "Omg they need their own Instagram account immediately" – and we agree.
According to vethelpdirect.com (think, the NHS website but for animals), "Alpacas are generally easy to care for, fairly disease-resistant and hardy as they are able to thrive in an extensive range of weather conditions. [They are] Good with children as well as easily trainable, you are able to bring your leashed pet alpaca out to the beach for a picnic with the family.
"They have an average lifespan between 15 to 20 years, giving you a slightly longer time to spend with them than other conventional pets like dogs, rabbits or guinea pigs. They also come in a variety of colours. Twelve groups of colours were recognised by The Australian Alpaca Association."
Sophie took to Instagram on New Year's Day to share the news that she and husband Jamie had bought the huge countryside abode with outbuildings and stables.
Telling her fans on Instagram Stories, she gushed, "So me and Jamie are on our way now to pick up some very, very special keys.
"I don't even know what to say if I'm honest, I feel really numb but I feel really excited, there it is. Here we go!
"Welcome to Hinch Farm, I can't wait for you all to see what's to come. LETS DO THIS!"
We can't wait to see what she does with the rest of her farm.