Khloe took to her Twitter and wrote: 'She's too dope for you 2 understand! Y'all would trade places with her in a second! The hate is real! Lol bye haters!'
She then added: 'Basic bitches NOT wanted.'
When twitter followers slated the model's revealing outfit, Khloe then tweeted: 'It's a fashion show. She doesn't choose.'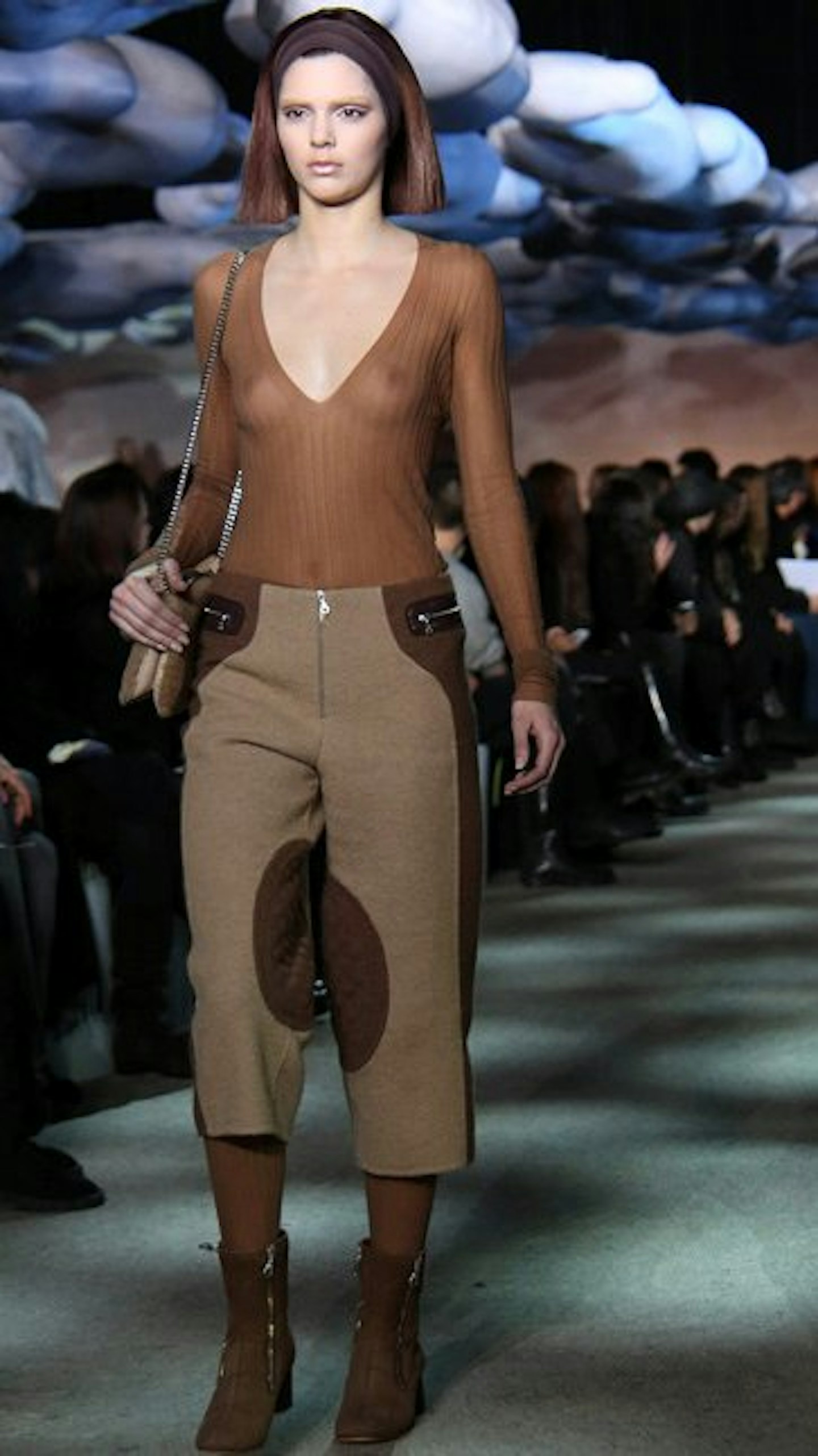 Kendall started modelling in her early teens and he career has gone from strength to strength.
The 18-year-old was walking the Marc Jacobs show during New York Fashion Week when her outfit revealed not only her perfect model figure but also slightly more than a hint of nipple.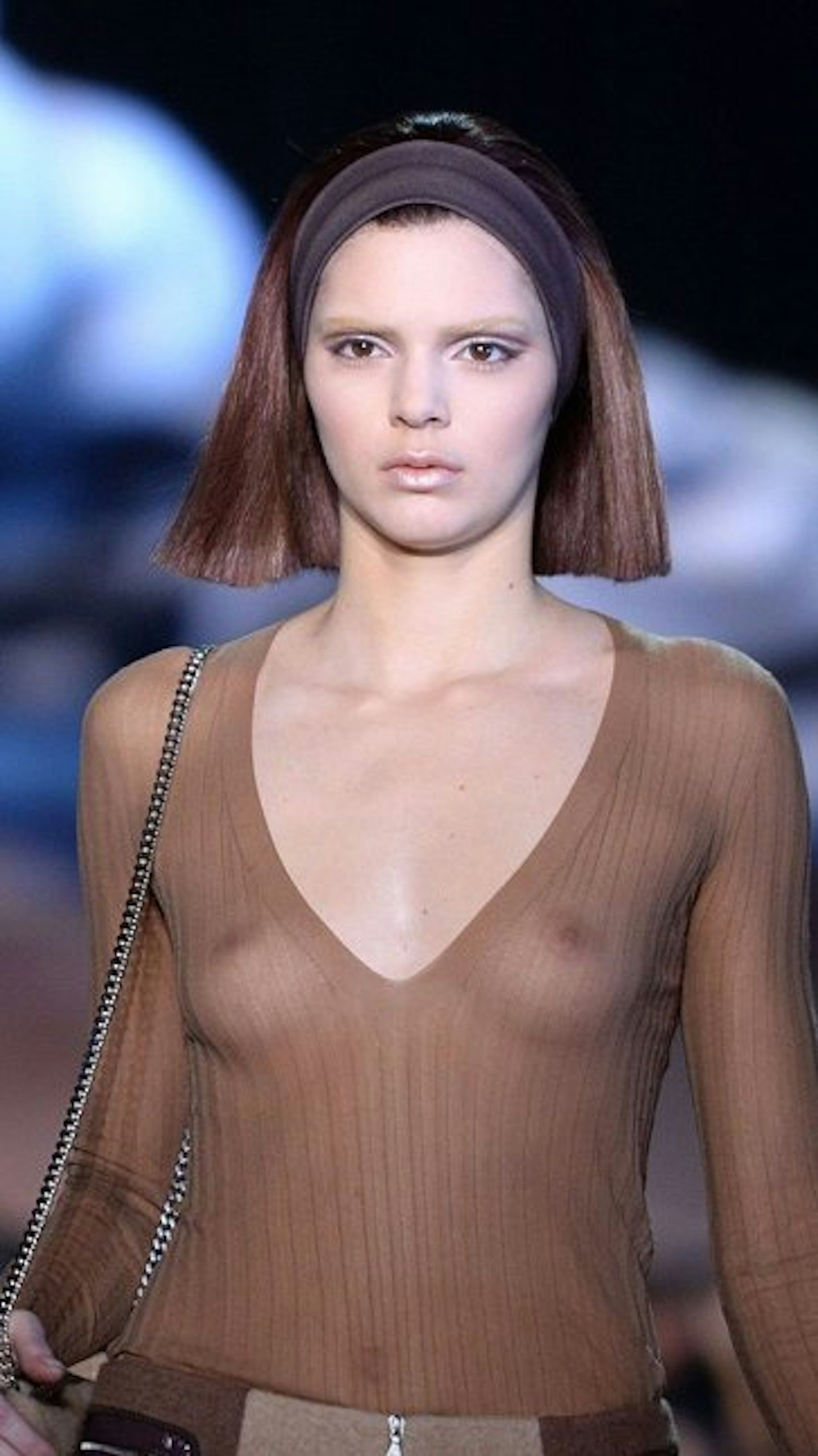 Marc Jacob's show is one of the most popular shows during New York Fashion Week, booking the runway show insures that Kendall's modelling future looks bright.
Kendall's boyfriend Harry Styles was nowhere to be seen at the event, but it was reported earlier this month that Harry is attempting to help Kendall put more meat on her slight frame with some healthy diet tips.
Kendall's busy modelling schedule will also help keep her mind off of her parent's split and reports that her dad- Bruce Jenner- is undergoing a sex change.