Gemma Collins seems happier than ever in her relationship with fiance Rami Hawash. The couple have been spotted together multiple times looking super LOVED UP and we are here for it - it's about time GC caught a break when it comes to her love life.
Gemma's also taking on step mother duties with ease becoming the perfect mum to Rami's son. The three of them recently even jetted away for a lovely break in the sun together recently.
But outside of his relationship wit Gemma, just who is Rami Hawash?
We've got all the answers...
Who is Rami Hawash?
Gemma Collins' fiance is Rami Hawash and you probably recognise him from a short stint on TOWIE.
However, he's not a full-time reality star by day (if at all) and he owns a car mechanical repairs company in Romford, Essex.
How old is Rami Hawash?
Rami is 46 years old and he recently celebrated his birthday with The GC.
She shared a video of their throwback photos together and wrote, "You are my DESTINY 💫❤️ wishing you a VERY HAPPY BIRTHDAY MY LOVE ❤️💫.
"You still take my breath away when I look at you just like the first night I met you down the King Will in Chigwell 😂 the timing wasn't right then but the universe put us back together….. and I didn't expect it one bit, just as I was really happy being alone and content you rocked back up ⬆️ alright Ram 🤪".
She added, "I never see it coming but thank you for making me so happy ❤️ you bring me PEACE ☮️ to my life and soul and allow me to just be me ☮️ HAPPY BIRTHDAY RAM ❤️ maybe Lionel will sing this at the wedding 💒 😝 it was you all along ❤️".
When did Gemma Collins and Rami Hawash start dating?
They met at the famous King William pub in Chigwell, Essex, and started dating in 2011. They had a on/off relationship for over three years and he even appeared on TOWIE.
Why did Gemma Collins and Rami Hawash split?
Back in 2013 during an episode of TOWIE Gemma told her BFF Bobby Norris that she called it quits with Rami after two years together.
"Rami said something really bad to me and I've had to break up with him. It's the final straw.
"We had trouble in Marbella. He said I'm not sexy, I've got to work harder…," she told her best friend at the time.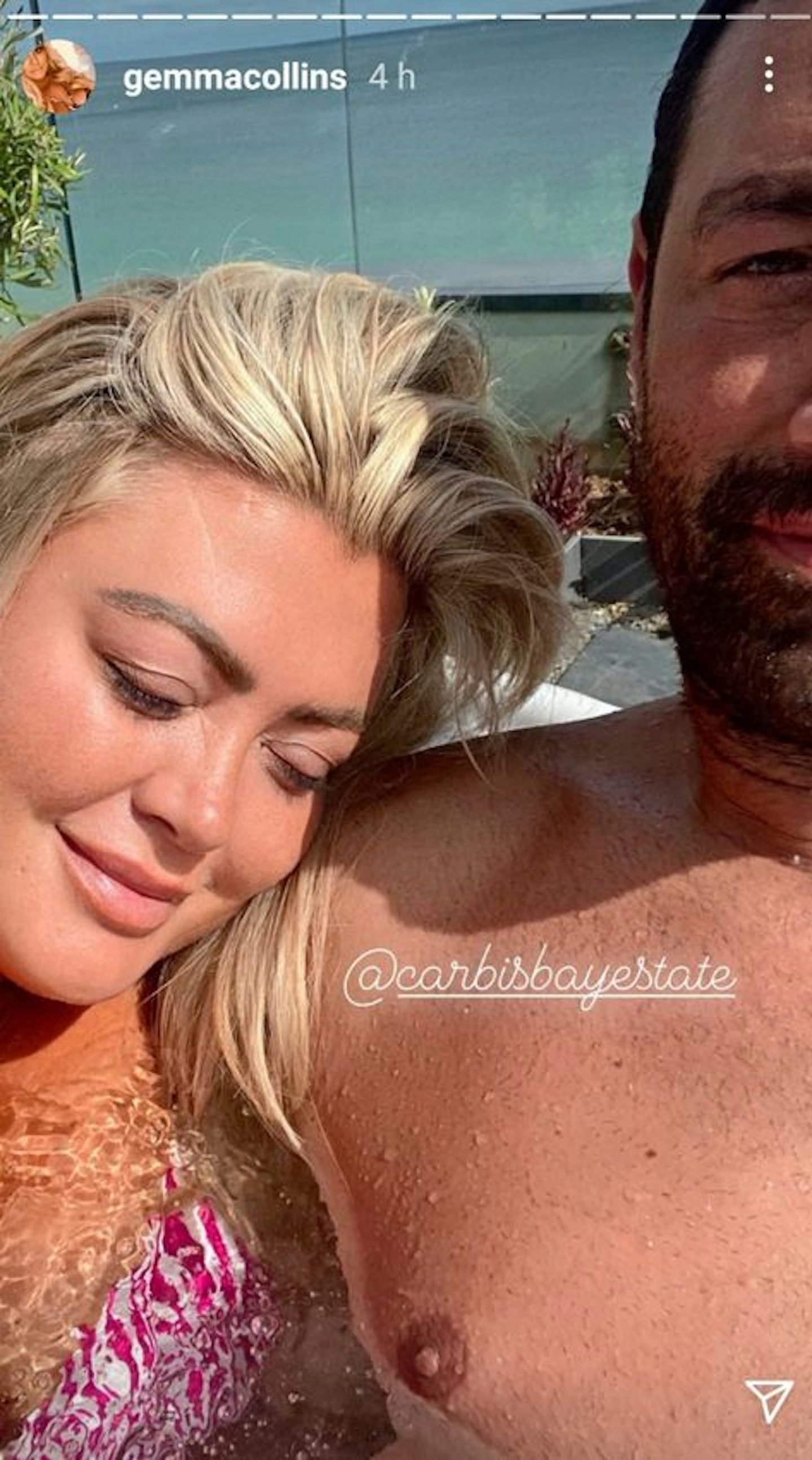 But shortly after she announced on Twitter that she was engaged to Rami after posting a photo of her ring in Christmas pudding.
It didn't last though and a month later she confirmed their wedding was off.
When did Gemma Collins and Rami Hawash get back together?
During 2020, Gemma announced she had split from James Argent and opened up about the emotional abuse she suffered after sharing horrific text messages he sent her in which he appeared to brand her a "fat f--k".
Then in 2021 she announced she had reunited with her ex Rami by going Instagram official with him following reports that they'd kept their romance a secret for six months.
Has Rami Hawash been on TOWIE?
He sure has. You might even remember his surprise arrival during season 9 when he turned up and made Gemma's holiday in Marbella. You might also remember Arg watching on in dismay...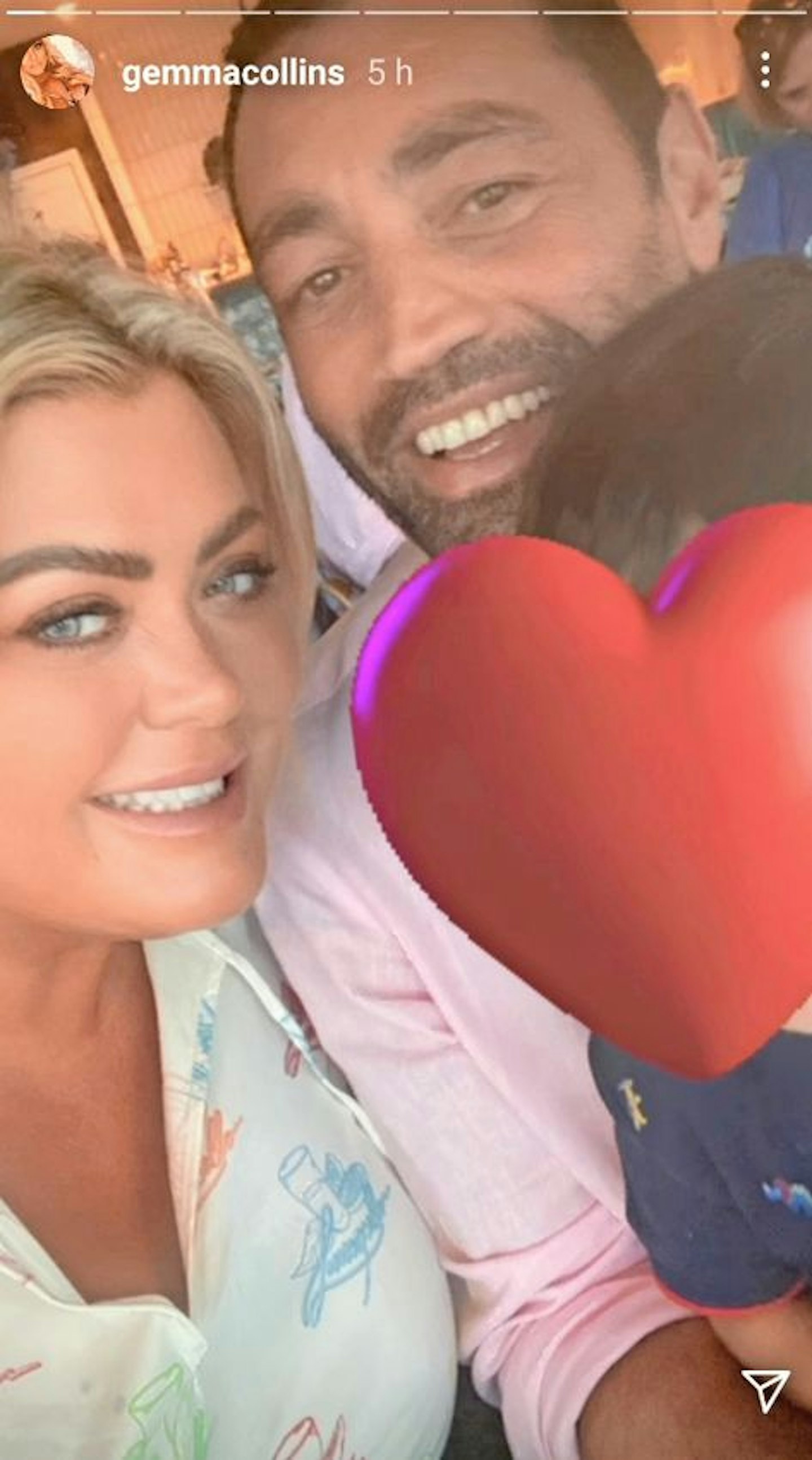 Does Rami Hawash have kids?
Rami is a dad to his three-year-old son Tristan who has been kept out of the public eye. Even when Gemma posts a photo of Rami and his son she always covers the little ones face.
The three of them recently went on holiday. It is clear that Gemma has stepped up to the challenge, taking on step-mother duties with ease. She looks so at home in the role, she's a natural mother.
Gemma told her 2.2 million Instagram followers, "We are on our first family holiday. I'm loving walking round with a buggy! It's the best accessory!" Gemma even shared a picture of her kissing the adorable Tristan in the pool (awwwww).
Do Gemma Collins and Rami Hawash want to have more children?
They don't have any children together but Gemma has always been open about wanting to have kids.
She's previously admitted, "I desperately want to be a mum".
She even revealed she has already picked her baby's name as she is hopeful she can get pregnant. Last year she shared the name on her podcast, The Gemma Collins Podcast, that she wanted to name her child Blossom after the Japanese blossom tree.
She also said she wanted to give birth in a forest after spending lots of time gardening over lockdown. She said, "me and Mother Nature are at one, because I'm hoping to get pregnant soon.
"Maybe I should find a place in the forest where I can give birth to my Mother Nature's child.
"I might even call it Blossom. The Japanese blossom tree.
"I know the child's name - it's going to be called Blossom!
"Blossom is soon to be born around Japanese cherry trees.
"I really want to go to Japan, because I've been seeing the cherry blossoms and they are unbelievable. They take my breath away."
On the podcast GC also revealed she had adopted a healthy diet to increase her chances of getting pregnant.
She said, "I'm on a massive, massive health one. Winter is coming, I want to keep my immunity up, I want to, obviously, try for a baby now.
"It's really important that this is my main focus.
"I've been trying to go to bed early. If I don't go to bed at six or seven o'clock I'll get hangry, especially if I'm doing sugar-free."
Gemma has been very open with her fans about her struggles getting pregnant due to her polycystic ovary syndrome diagnosis a number of years ago. The condition makes it much harder for women to conceive naturally. Gemma has suffered three miscarriages in her life so far, but remains hopeful she can have a child.
Last year she also revealed on her podcast that she was considering IVF as option to conceive. It is incredibly brave of Gemma to be so open about her struggles conceiving, as these conversations remain to an extent stigmatised, and through sharing her own experiences she is helping women in similar positions. All hail the GC 🙌.
Are Gemma Collins and Rami Hawash engaged?
Gemma confirmed her and Rami's engagement in December of 2021 after she had been photographed wearing a wedding ring. Talking to the Times she said, "Yeah, but we can't really come out and say anything yet because Ram was married before and his paperwork has not come through, so until that's officially signed, we've not said anything.
"They've not been together for two years. I know her, she's got a partner, she's as good as gold.
"There's a child involved, he's only three, obviously I love him to death.
"But until that paperwork's signed I can't come out."
So while they are engaged, they also have to keep it pretty lowkey until Rami's divorce paperwork comes through.
TOWIE: 11 of the worst love triangles EVER
TOWIE love triangles - slider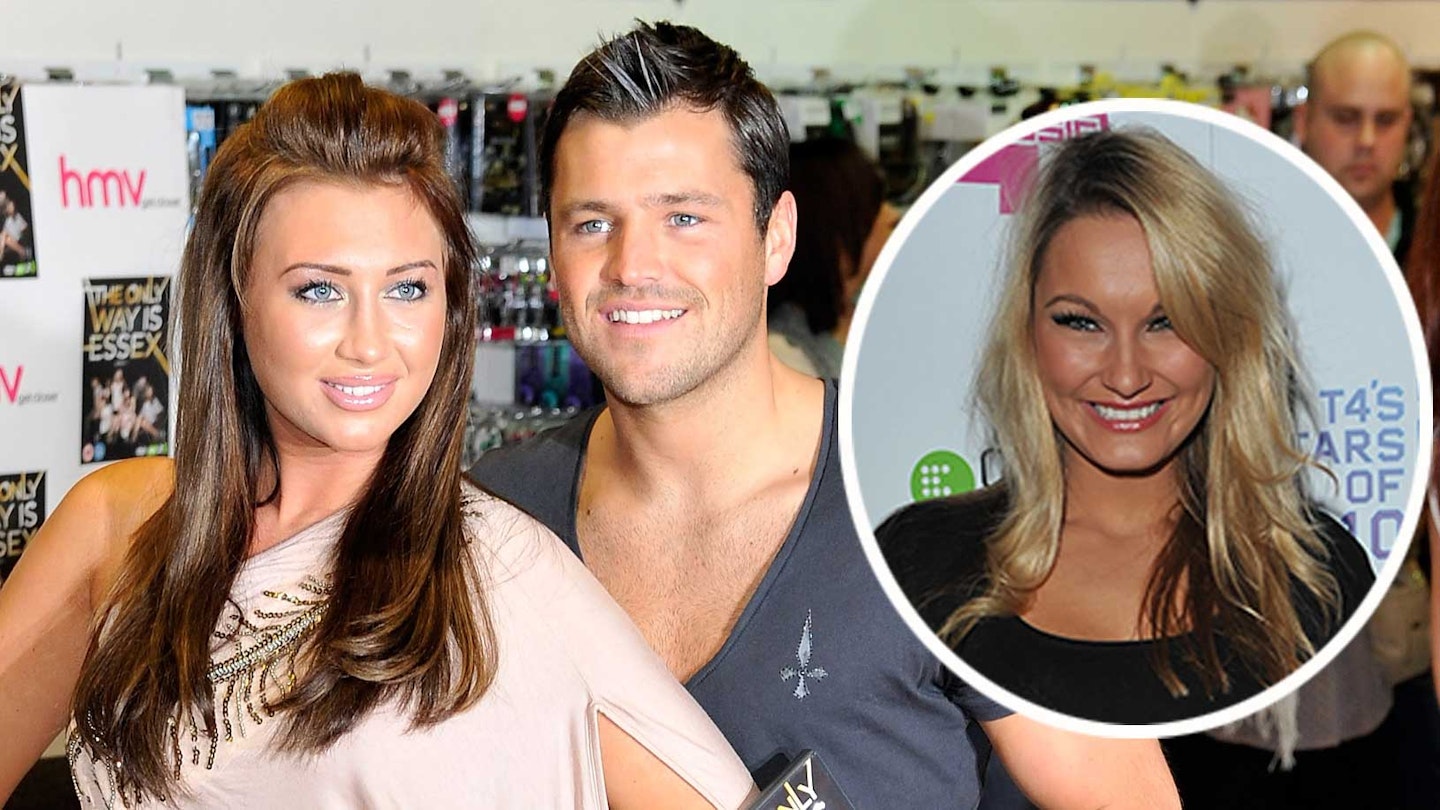 1 of 11
CREDIT: Getty
Mark Wright, Lauren Goodger and Sam Faiers
The OG TOWIE triangle. When we were first introduced to the Essex lot, Mark was dating long term girlfriend Lauren but from the very first episode it was clear that he was less than committed by his outrageous flirting with one Sam Faiers.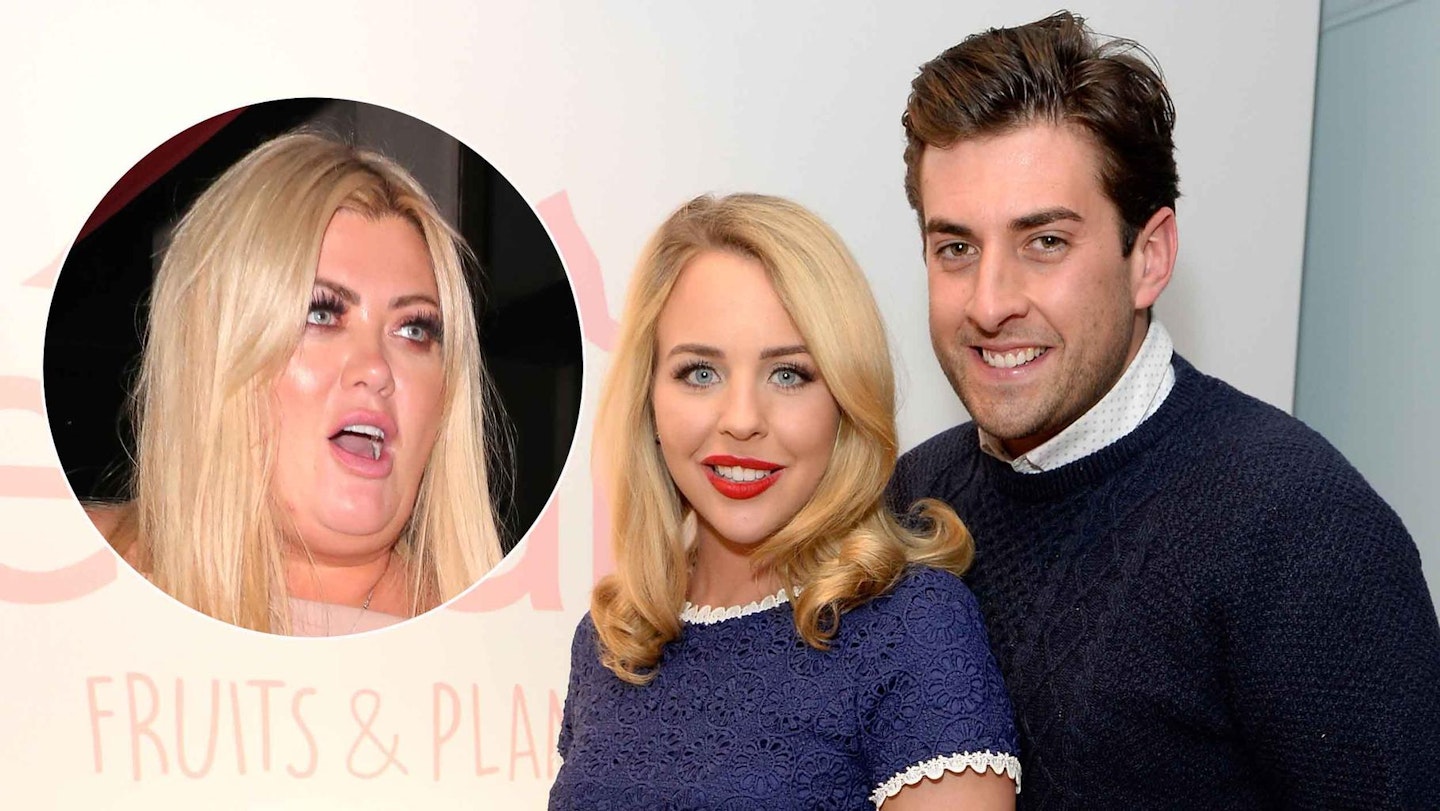 2 of 11
CREDIT: Getty
James 'Arg' Argent, Lydia Bright and Gemma Collins
Gemma and Arg have had more ons and offs than a light-switch at closing time, but before Gemma was Arg's long-term love Lydia. It's been ongoing with Arg and Lydia regularly hanging out, and Arg often talking about how 'close' they are when he was still with Gem.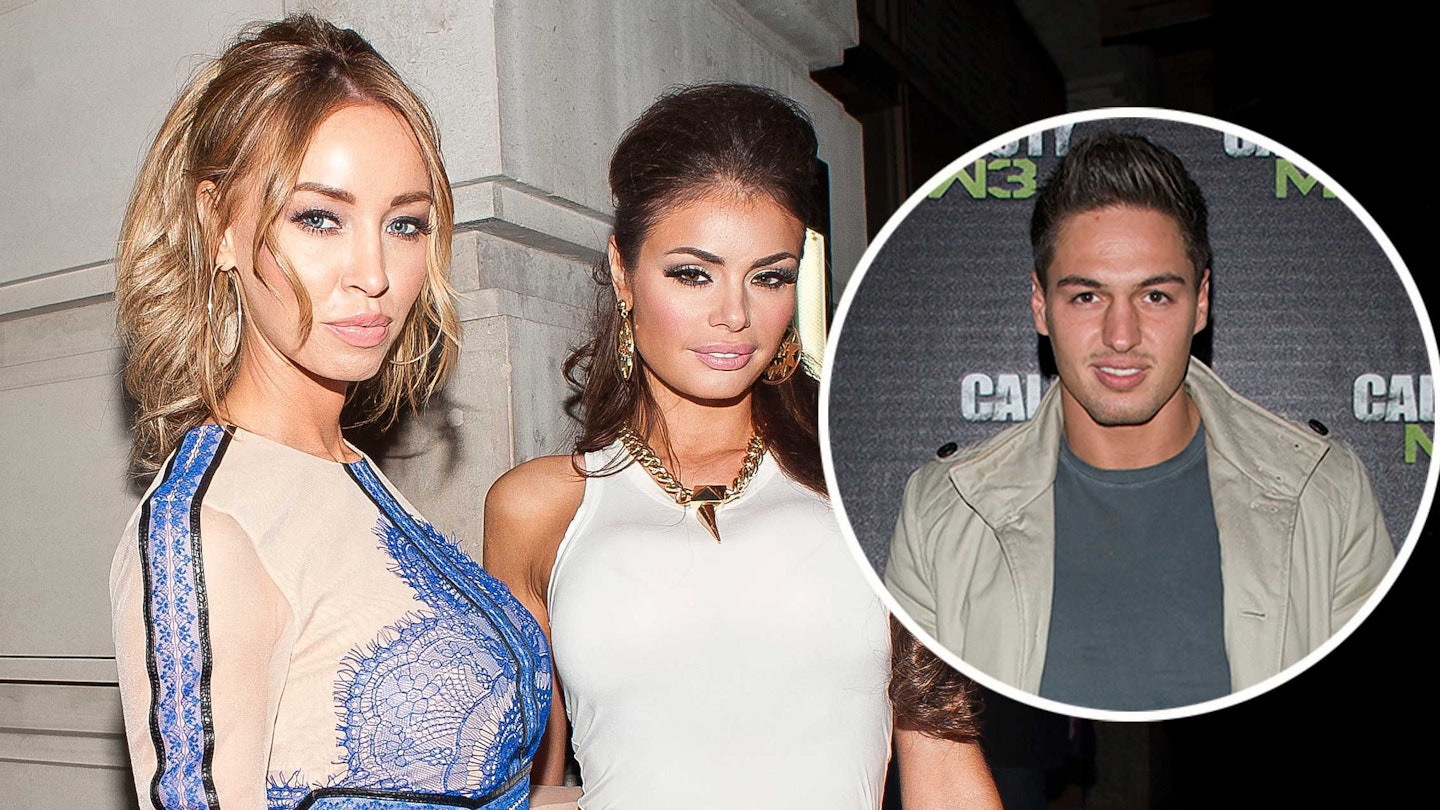 3 of 11
CREDIT: Getty
Lauren Pope, Chloe Sims and Mario Falcone
TOWIE OG's Lauren and Chloe formed a close bond during their lengthy reigns as Queen Bees, but in 2014 hit the rocks when they were both played by love rat Mario. But in a sisterly twist, Lauren ended up standing up for Chloe in a showdown with Mario in the penultimate episode of that series.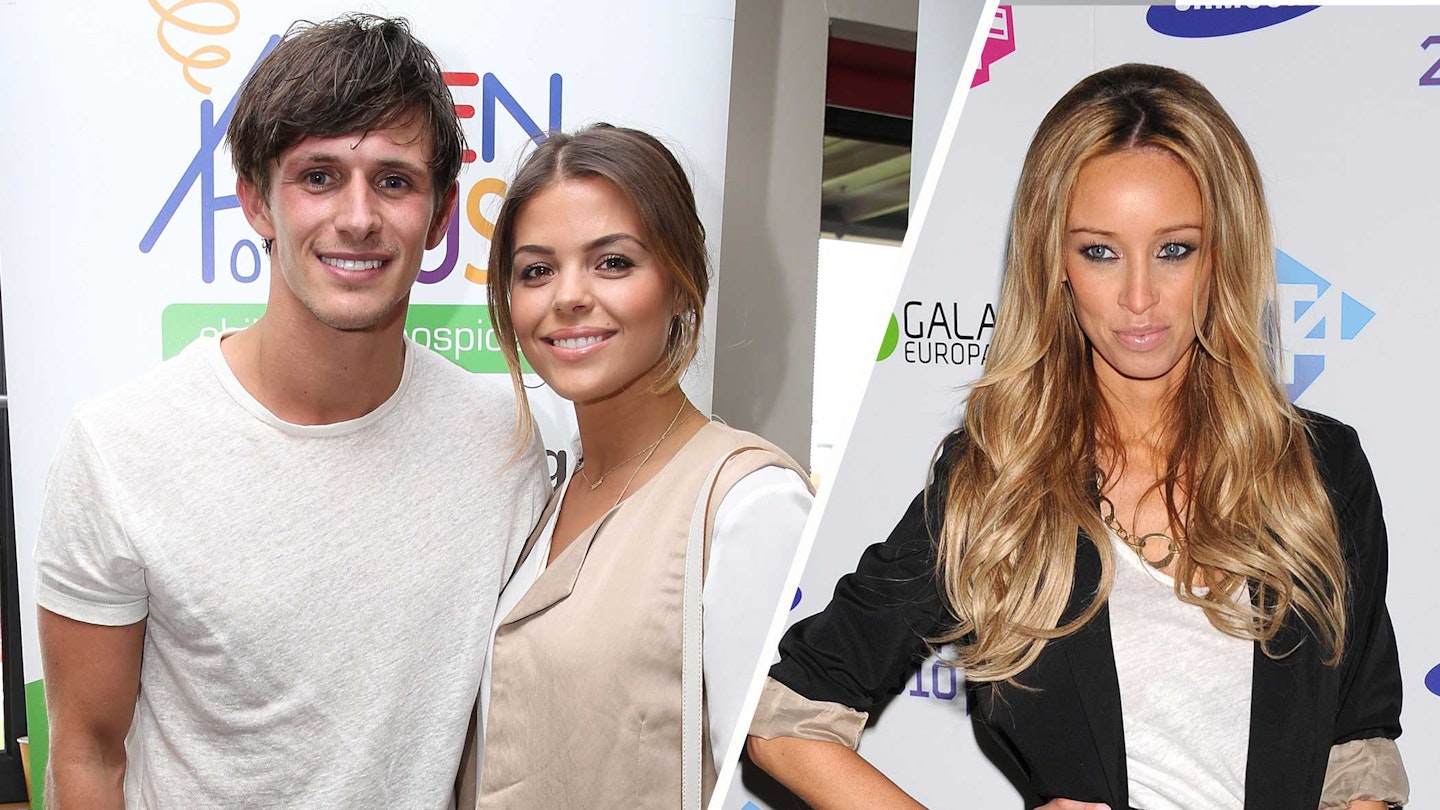 4 of 11
CREDIT: Getty
Jake Hall, Chloe Lewis and Lauren Pope
Jake Hall and Chloe Lewis had been dating for an impressive six years when a kiss with Lauren led to them nearly splitting up in 2016. As is often the way in reality telly land, soon after joining the cast as a couple, temptation called and after his rendezvous with the glamour model he lied through his teeth about it for months.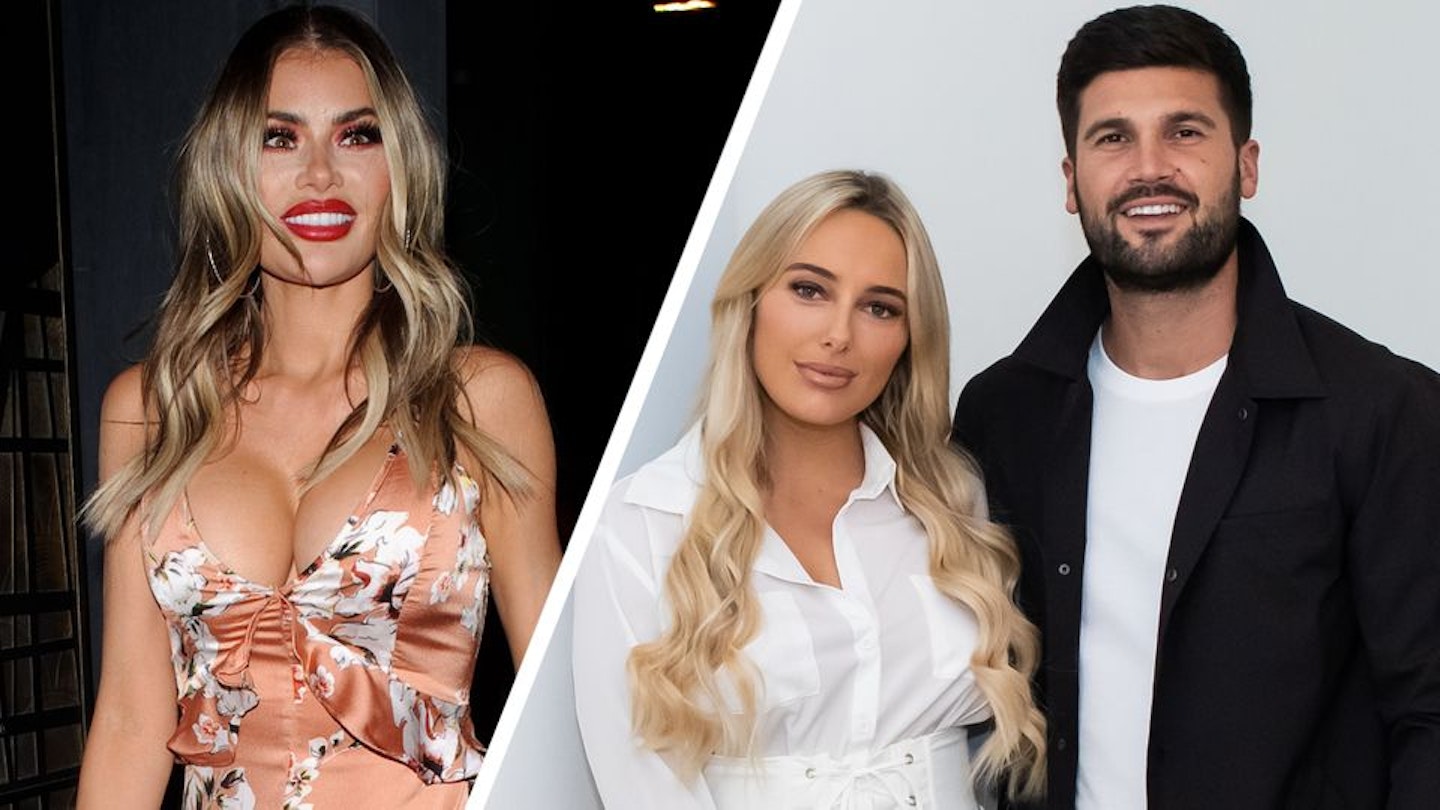 5 of 11
CREDIT: Getty
Chloe Sims, Amber Turner and Dan Edgar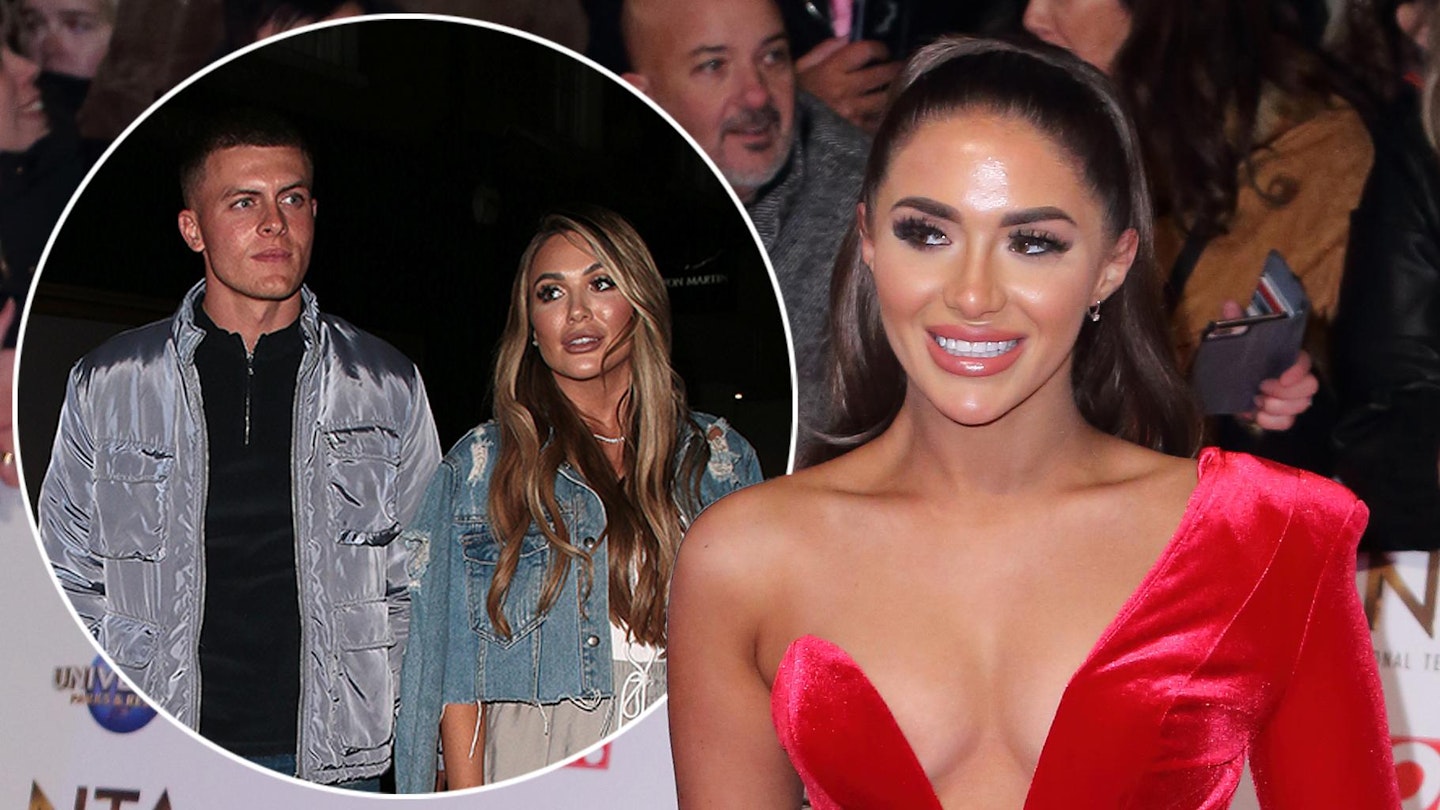 6 of 11
CREDIT: Getty
Harry Lee, Frankie Sims and Chloe Brockett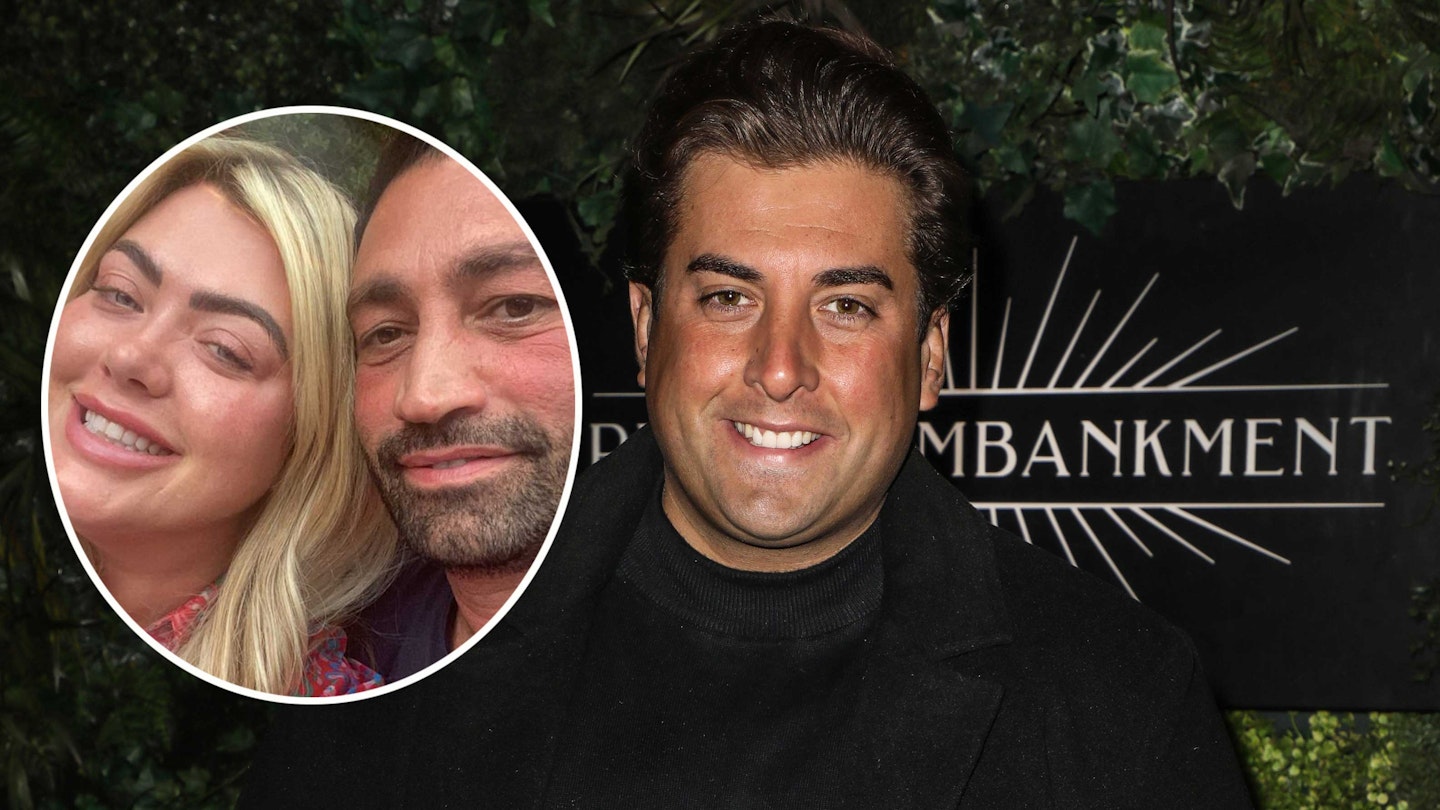 7 of 11
CREDIT: Getty/Instagram
Gemma Collins, Rami Hawash and James Argent
It seems nothing ever ran smoothly with Gemma and Arg. In 2013, Arg was distraught when Gemma got engaged to businessman Rami but their betrothal was short lived and they split in 2014. Cue six years of back-ing and forth-ing with Gemma and Arg, before they eventually split "for good" in 2020, with Gemma now back dating Rami.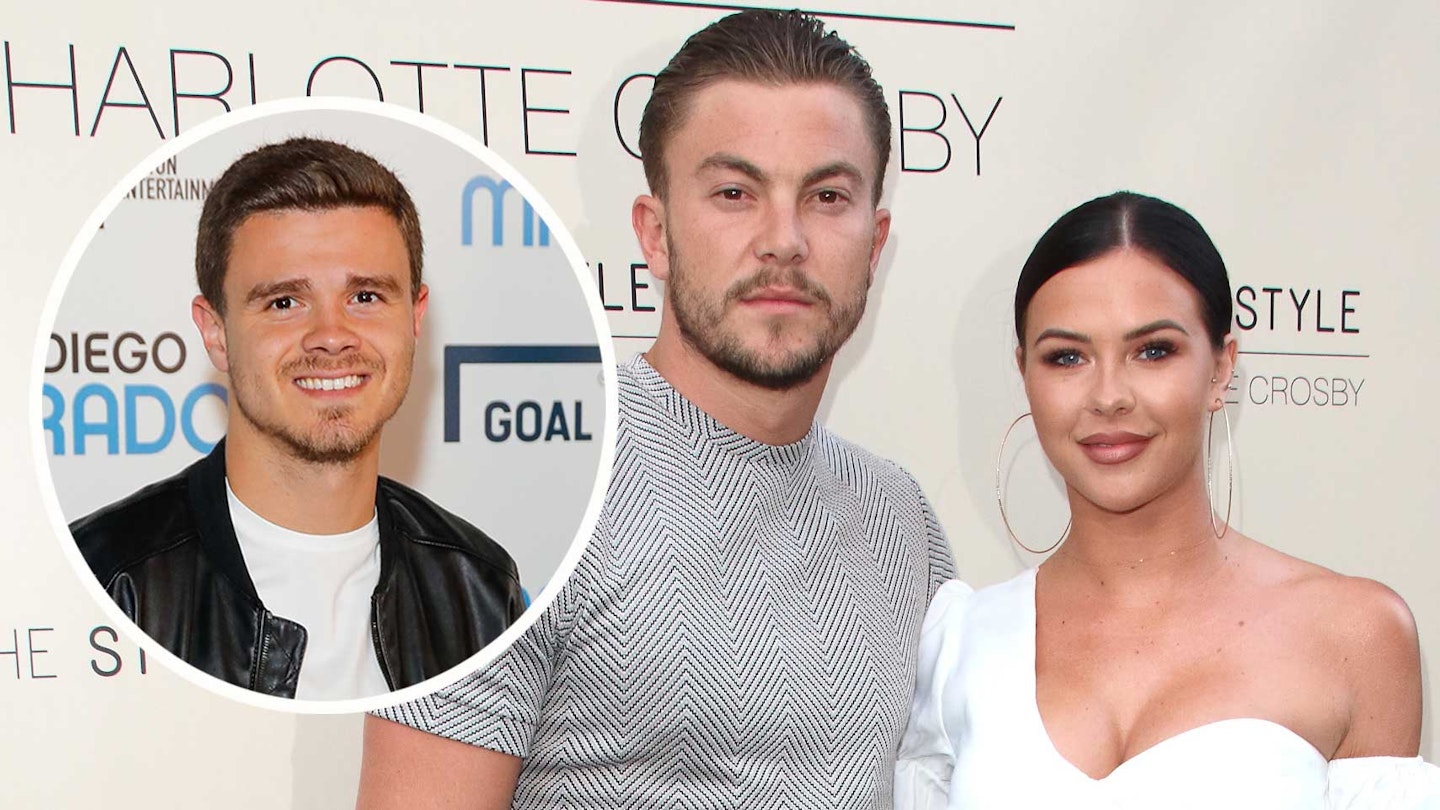 8 of 11
CREDIT: Getty
Shelby Tribble, Sam Mucklow and Tom McDonnell
Shelby and Sam are now proud parents to a bouncing baby boy but it wasn't always smooth sailing between them. During series 24 (and that fateful Thailand trip) Sam and Shelby grew romantic but when Sam had his head turned by Demi Sims, Shelby ended the series snogging Tom.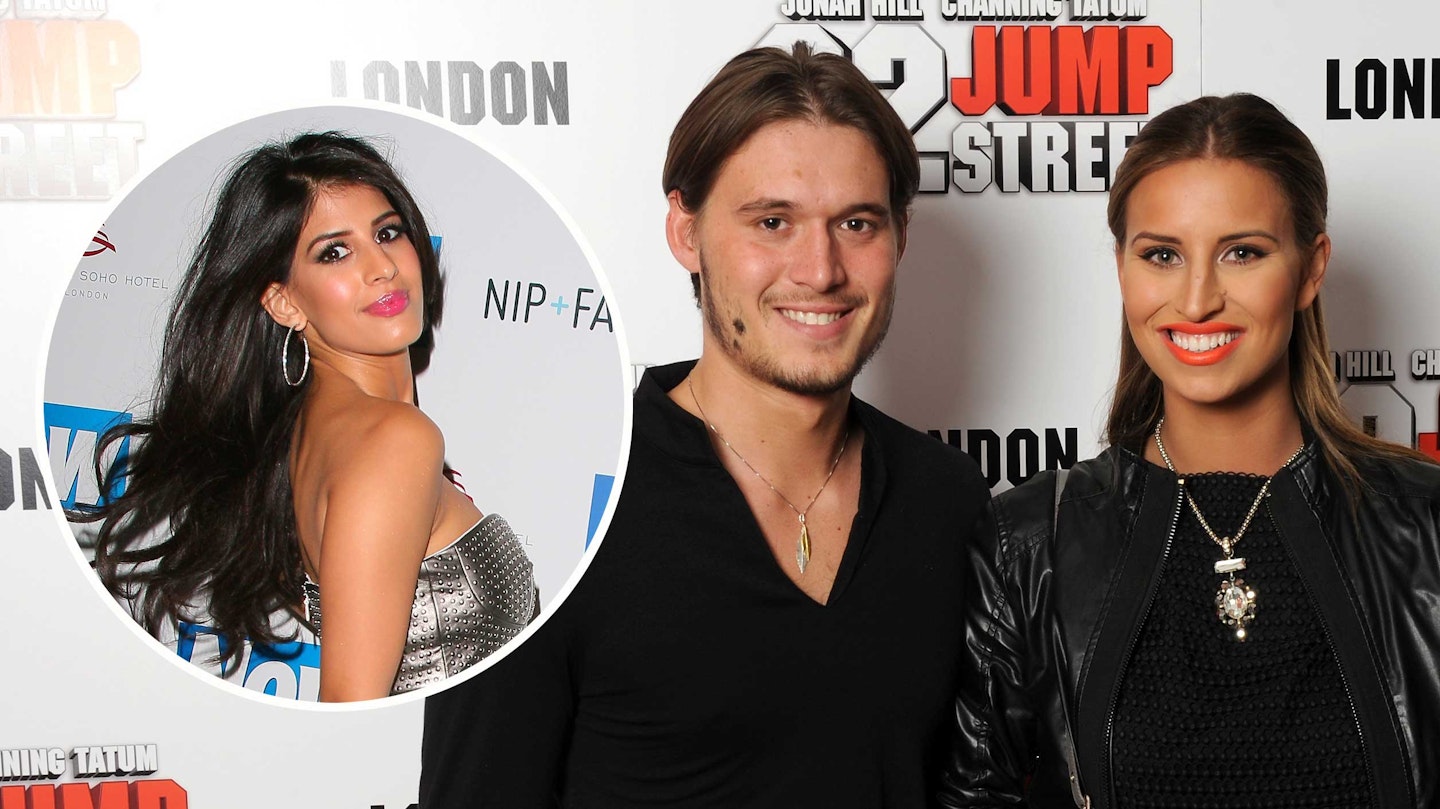 9 of 11
CREDIT: Getty
Charlie Sims, Ferne McCann and Jasmin Walia
Charlie and Ferne were an established couple but the series ten trip to Las Vegas certainly rocked their foundations when Charlie gave in to temptation. After sexting Jasmin, Charlie found himself alone with her and the two shared a snog, with him later coming clean to Ferne who was at home in Essex.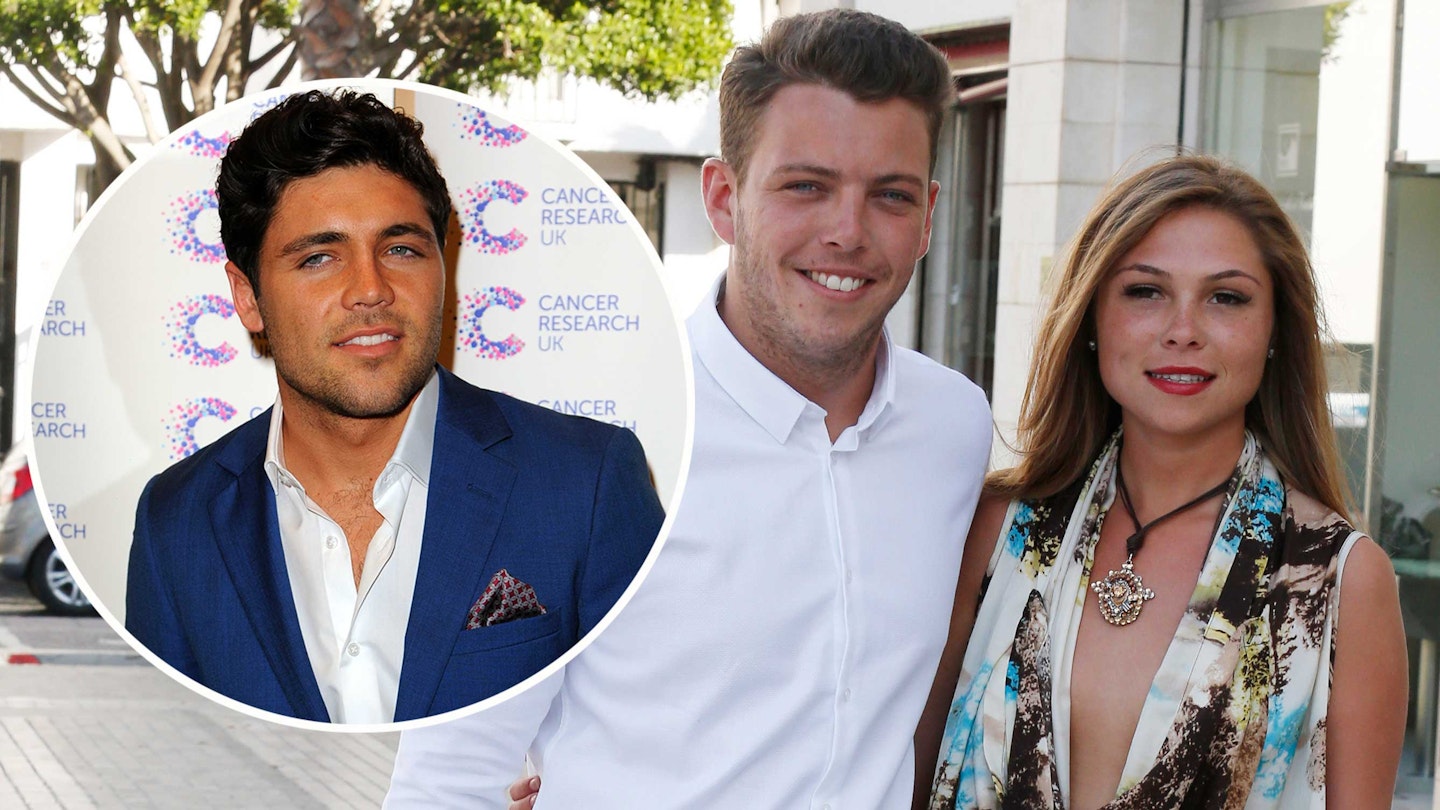 10 of 11
Diags, Fran Parman and Tom Pearce
This one got VERY complicated, given that Diags and Tom were best mates. While Diags couldn't admit that he was in love with his then housemate Fran, Tom decided to intervene by romancing Fran himself to try and give Diags the kick up the bum he needed. It was looking a bit iffy for a while there, but Diags and Fran ended up dating for three years with his friendship with Tom in tact.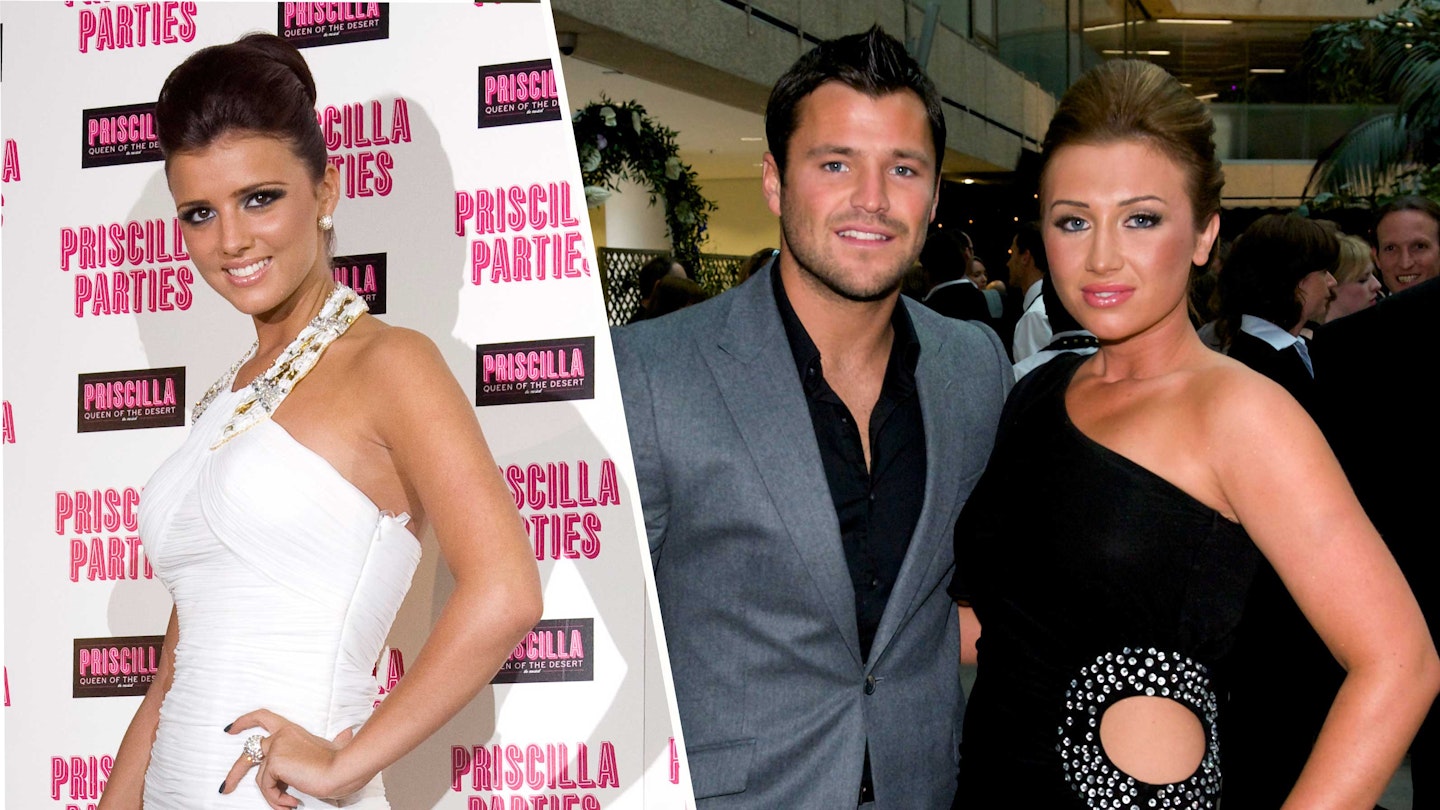 11 of 11
Mark Wright, Lauren Goodger and Lucy Mecklenburgh
It was clear it was doomed from the start, wasn't it? In between (!) his flirtations with Sam Faiers and his actual relationship with Lauren Goodger, Mark was romancing a teenaged Lucy, and brought her to Lauren's charity fashion show. Cue tears and lifelong insecurity for our Loz. Sob.
WATCH: TOWIE's Amber, Chloe and Courtney reveal the weirdest thing a fan has ever done
READ MORE
TOWIE's Chloe Sims has a 'gentleman' friend who's the spit of two of her exes
TOWIE star sparks engagement rumours with Brooklyn Beckham look-a-like boyfriend 💍
A source has even opened up about their relationship to Closer magazine and said, "After years of insecurities, Gem is finally starting to feel content in herself, and that's down to Rami. He reassures her she's beautiful the way she is and says he loves her figure and Gem has finally started to believe it. She feels sexy and confident enough to get into her swimsuit – something that she didn't always feel she wanted to do around Arg.
"The back-and-forth nature of her relationship with Arg and the toxic rows have made her realise what she wants in a partner and how she wants to be treated. In a way, she's grateful that her relationship with Arg made her realise what she wants and convinced her that her future is with Rami. She's feeling really happy and Rami has had a positive influence on her life."
What's Rami Hawash's Instagram?
Rami does have Instagram but his account is set on private.