Vicky Pattison's boyfriend, Ercan Ramadan, seems to officially be The One who has stolen her heart. After a tumultuous relationship history featuring the likes of Ricci Guaranaccio, cheating John Noble and Stephen Bear, Vicky has finally found happiness with down to earth Ercan, who she met through mutual friends in 2019.
And other than a short stint on TOWIE, Ercan's just a regular bloke, working on as a builder.
In February 2022, just a couple of weeks after Valentines Day, Vicky and Ercan announced their engagement.Taking to Instagram on Tuesday 22 February, Vicky, 34, told fans that he had proposed during a romantic getaway to Dubai.
Alongside a gorgeous snap of Ercan down on one knee in front of the Dubai skyline, she wrote, "I choose you and I'll choose you over and over without pause, without a doubt, in a heartbeat... It'll always be you ♥️
"To our forever @ercan_ram... 💍🎉"
Vicky also shared stunning snaps of her HUGE sparkler, with the caption, "I do.... 💍🤩
"Sorry guys, I don't want to bore anyone with engagement spam... but I'm just not over this beautiful moment, my beautiful man or this beautiful ring... 💍🥂
"Thankyou all for your incredibly kind messages... We're on cloud 9 ♥️"
Here's everything we know about Mr Vicky Pattison.
Was Ercan Ramadan on TOWIE?
Ercan joined the cast of The Only Way is Essex in 2016 for series 19. He first appeared during the summer special, The Only Way is Marbs, but had his first storyline when he went on a double date with Courtney Green, Chloe Lewis and fellow series 19 newbie Ben Shenel.
While Ben and Chloe went on to go on more dates, Ercan and Courtney quickly fizzled out and Ercan was later dropped from the series.
Is Ercan Ramadan dating Vicky Pattison?
He may have made his public debut on TOWIE, but the making of Erc has been his relationship with Geordie Shore queen Vicky Pattison.
After Vick's engagement with childhood sweetheart John Noble fell apart in late 2018, Vicky began seeing Ercan the following January but by March had called things off after worrying things were "moving too quickly".
Thankfully, their split was only temporary and weeks later they were back together, and have only gone from strength to strength since then. The rest, they say, is history.
Last November, Vick opened up to Closer about her relationship saying, "We're probably closer than a couple who have been together for less than two years should be, but I'm really happy with him. I'm just pleased to see that the more I learn about him, the more I love him. I'm a very lucky bug."
The couple have recently bought an absolutely enormous Essex home, and Vick has hinted that babies could be on the horizon sometime soon.
Do Vicky Pattison and Ercan Ramadan have a dog?
They do. In 2021, the couple became parents to an adorable golden Labrador called Milo, who they rescued from The Dog's Trust after he was rescued from the clutches of illegal smugglers.
Vicky has often posted about her life as a dog mum on Instagram, admitting that being a dog owner has changed her life forever despite the horrible abuse she gets from strangers and online, "I think what I'm trying to say is that being a puppy mam is hard, harder than I thought without all the judgement from people.
"And much like body shaming, sl-t shaming or mummy shaming- puppy shaming is a real thing & it is bulls--t.
"I know I haven't got it all figured out with Milo just yet- but I promise I am working on it & what I lack in knowledge I make up for it love."
What is Ercan Ramadan's age?
Erc was born on the 6th September 1983, making him 38 years old.
What is Ercan Ramadan's job?
Before Ercan became a reality and social media personality, he made a living as a labourer and builder.
Who is Ercan Ramadan's family?
While Ercan's family aren't known to the public, Vicky has spoken about how well she gets on with his parents and brothers and sisters, gushing about the "head of the Ramadan family" on Instagram for his dad Chet's 60th birthday.
She's also said that Ercan fits right in with her tribe, telling The Sun in 2019, "All my friends love him, all my family love him – I love him."
CHECK OUT: Vicky Pattison's relationship history
CLOSER Vicky Pattison past lovers - SLIDER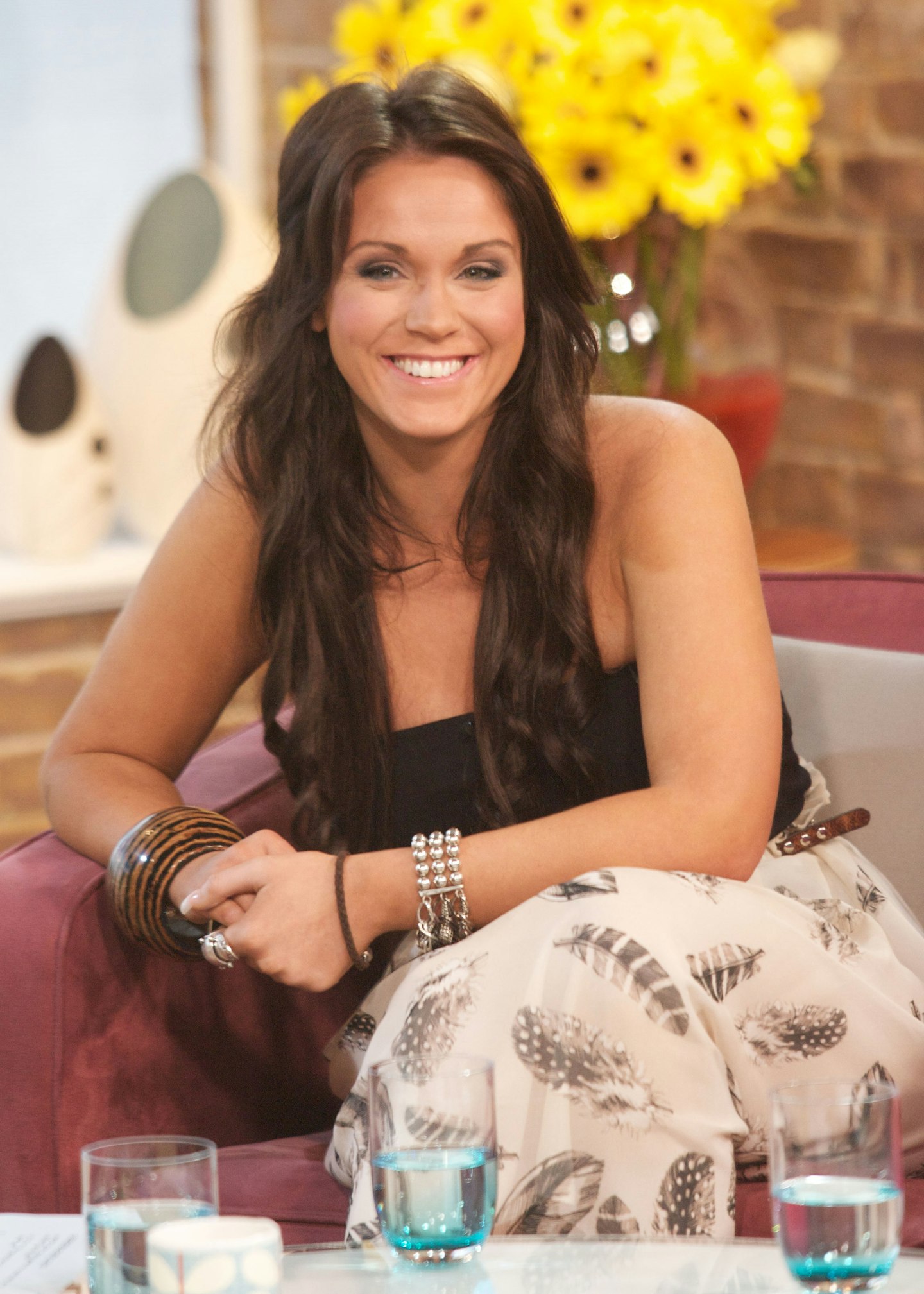 1 of 18
CREDIT: Shutterstock
Vicky Pattison
A fresh-faced Vicky Pattison first tore onto our screens on MTV's Geordie Shore in 2011. Back then she was 23, was working in telesales. . . and fresh out of a relationship with local lad John Noble. With a mega-watt TV career on the horizon, which hunky lads would this 'VIP' set her sights on?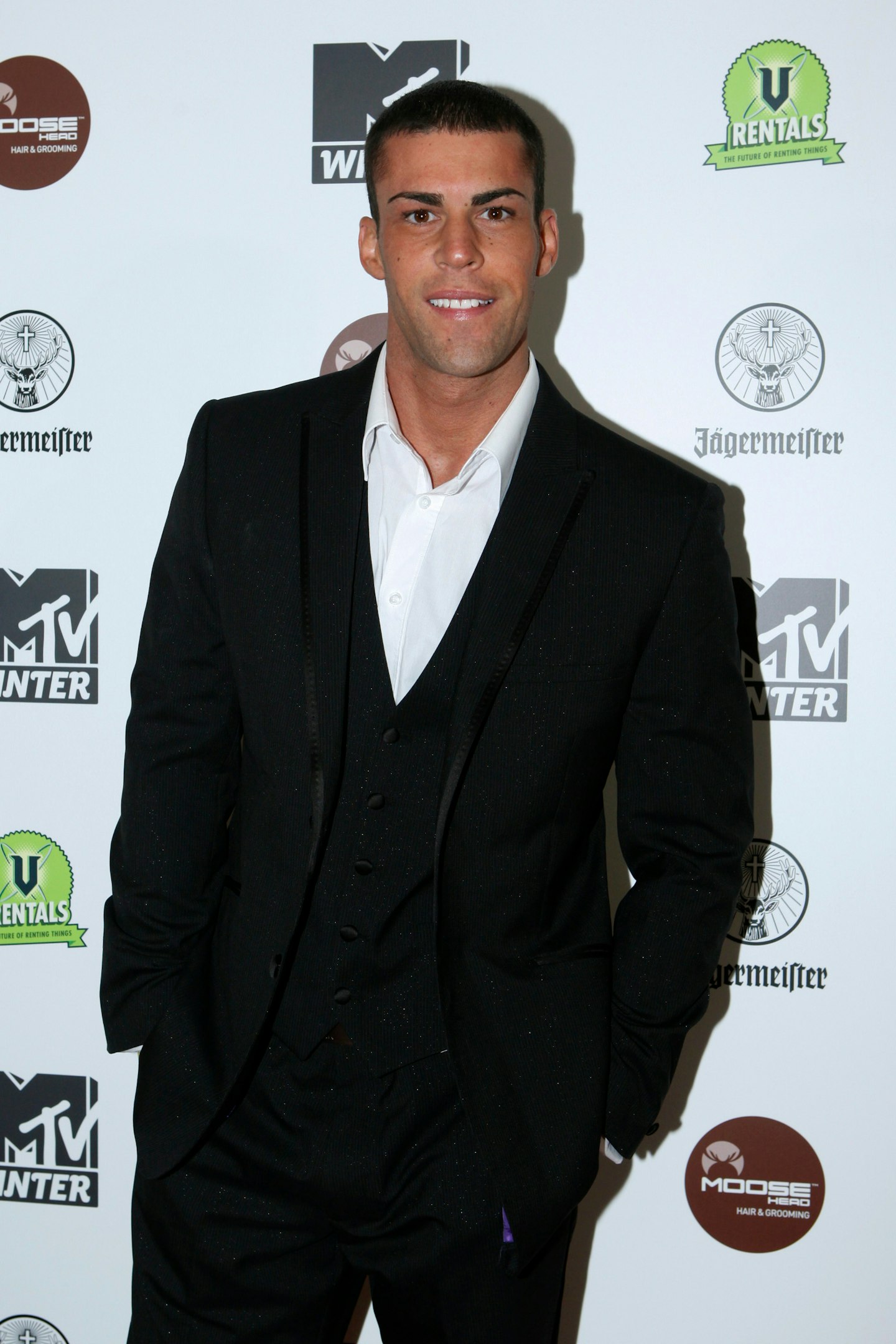 2 of 18
CREDIT: Shutterstock
Vicky Pattison
'Dad of the group' Jay – so dubbed for the semblance of sanity he was riddled with – made quite the match for balshy Vicky during their short lived romance in series one. But the love affair wasn't to last, as Jay announced he was leaving the show at the end of series three to focus on his relationship (not the one with Vick, FYI).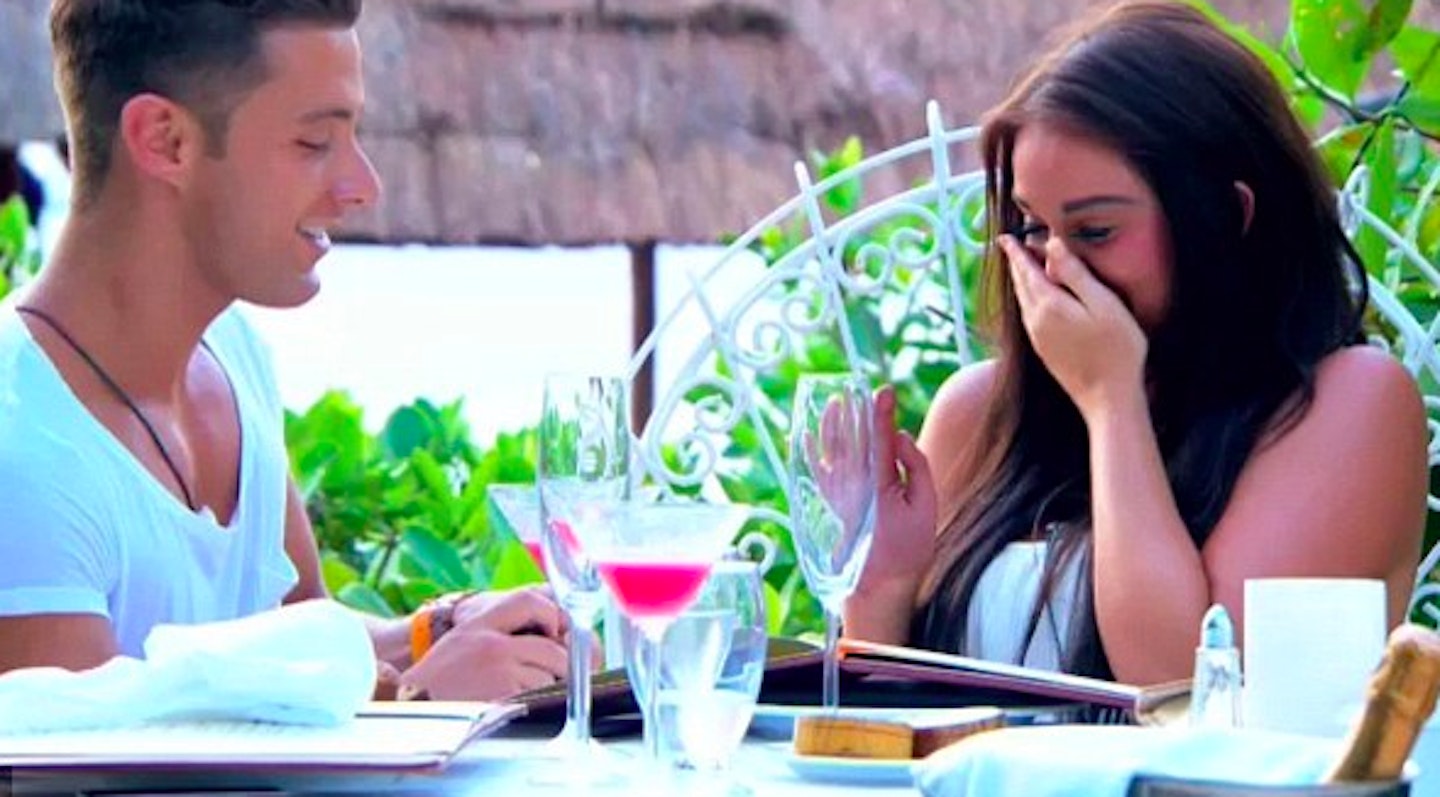 3 of 18
CREDIT: MTV
Ricci Guarnaccio
Yet by the time of Jay's teary departure, Vicky had already shacked up with another Geordie Shore co-star. In fact, that very same episode saw Ricci Guarnaccio propose to her during dinner in Cancun. Sadly, early on in the next series Ricci asked for the ring back after Vicky got a naked spray tan (or something), and Vicky has since called him'spoiled', 'arrogant', and condemned their relationship as 'hell'. Sadface.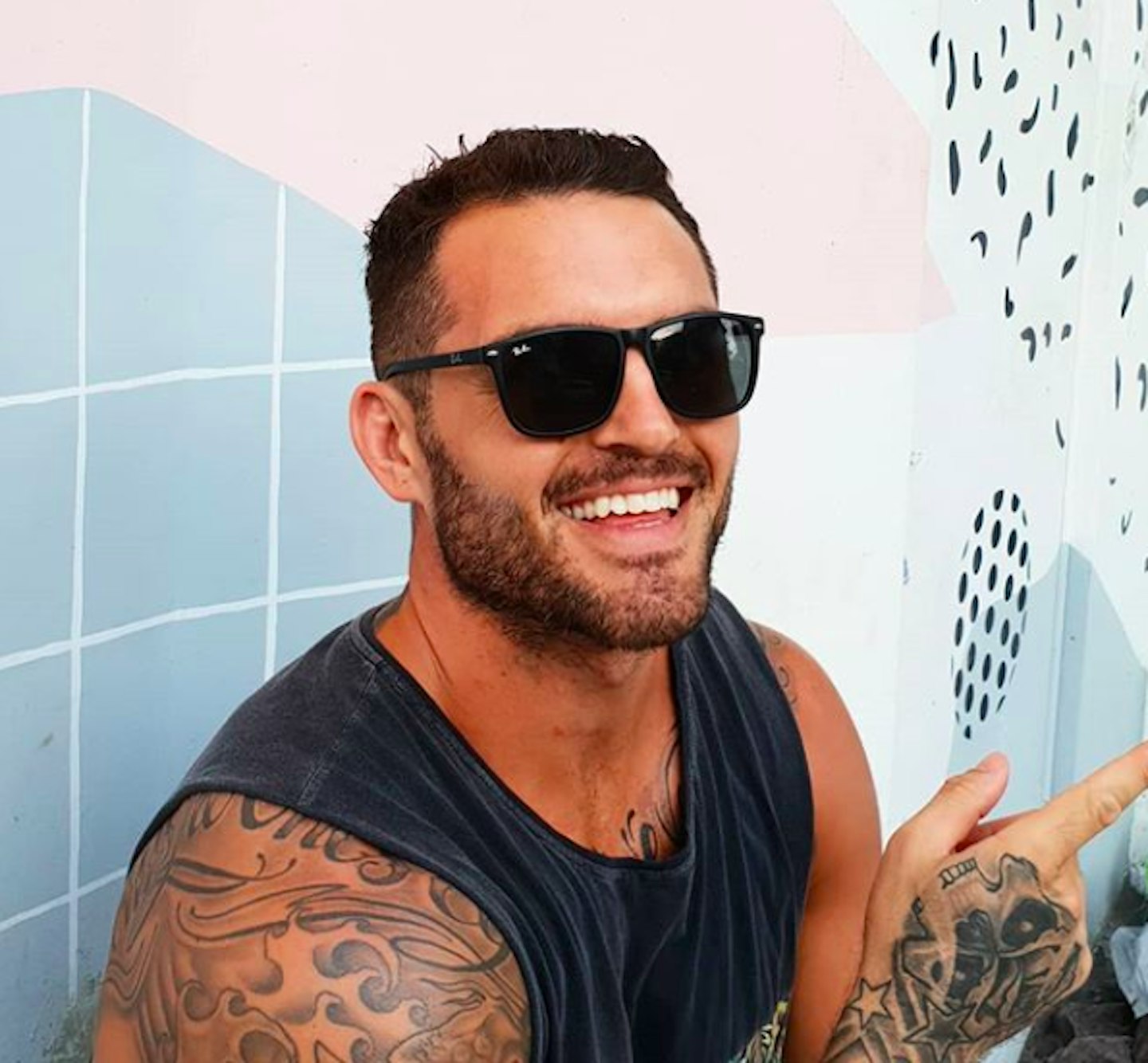 4 of 18
CREDIT: Instagram
Fit Dan
Another one from the Geordie Shore archive, Vicky met Fit Dan (AKA Dan Conn) while filming series 6 in Australia, and he really was very fit. A former pin up boy from Australia's NRL, Dan was working as a fitness guru in his native Sydney (go figure).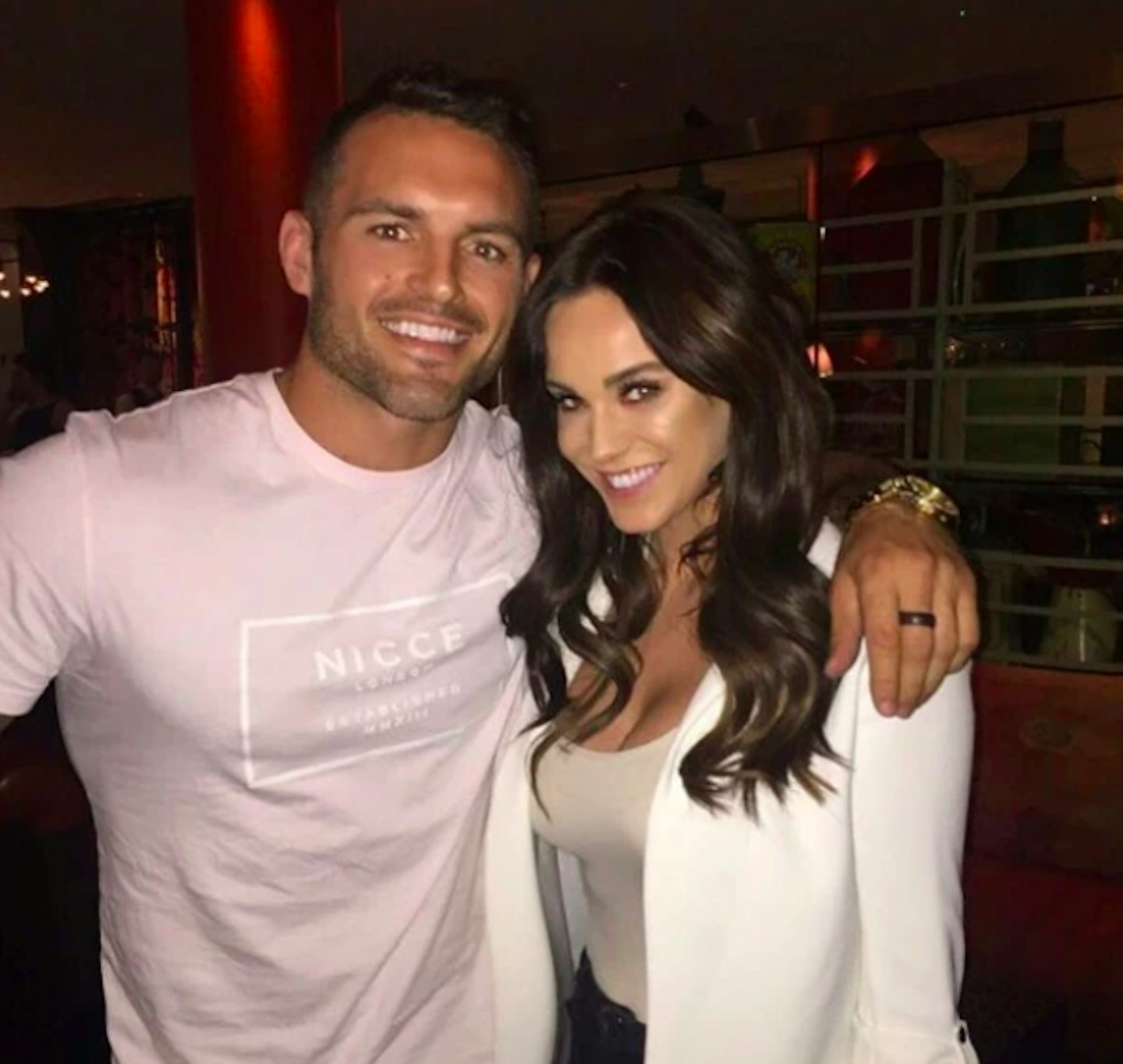 5 of 18
CREDIT: Instagram
Dan Conn
Sure, their initial romance was short-lived, but Vicky has called Dan 'the one that got away' and they've reuinited a number of times, most notably on 2014's Ex on the Beach, where Ricci was also an islander. In 2017 Dan met up with Vicky in Newcastle, and said he was "genuinely happy" she had found love with John.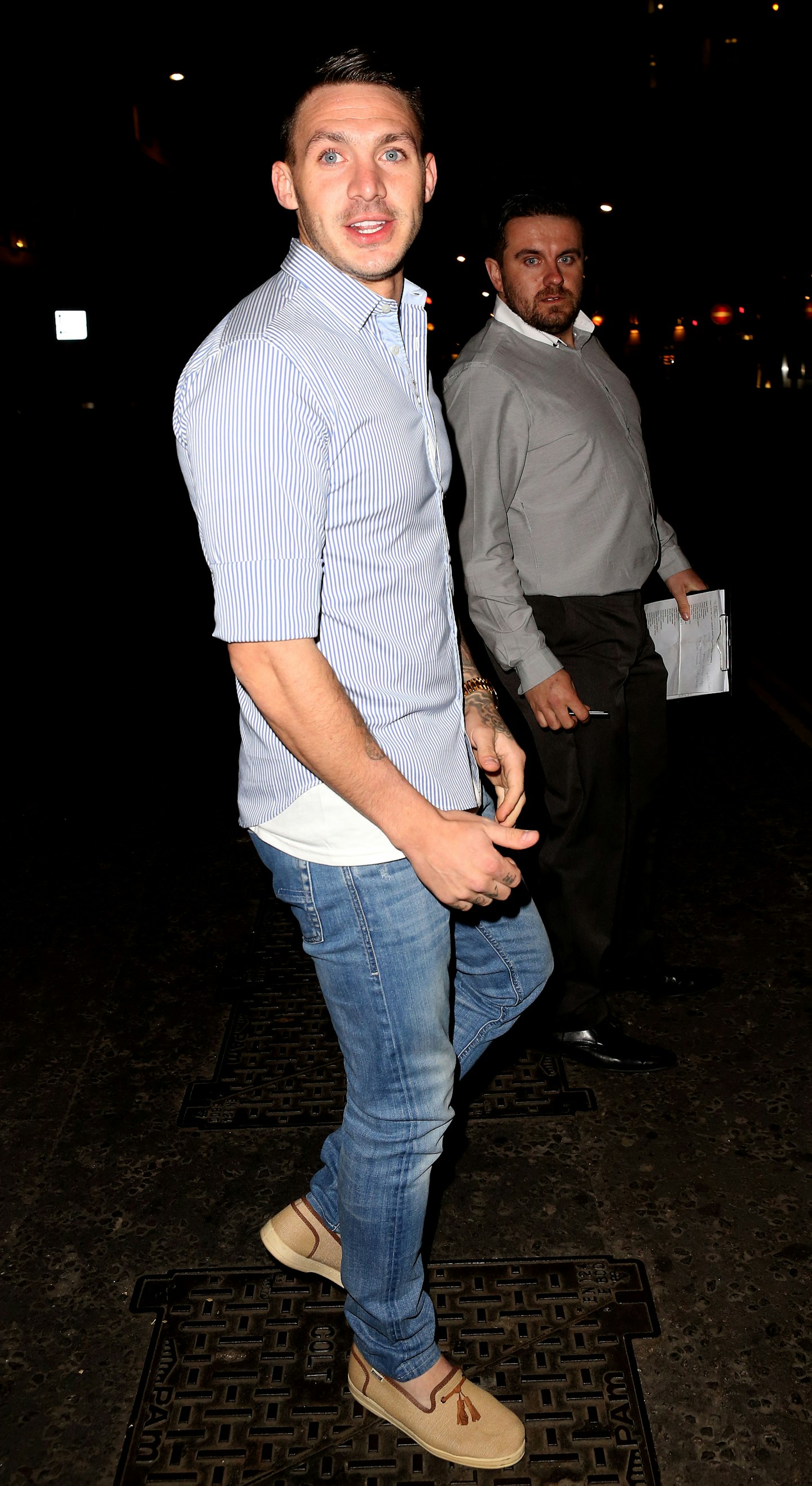 6 of 18
CREDIT: Shutterstock
Kirk Norcross
Vick dated OG TOWIE boii Kirk Norcross in late 2013, first spotted together cosying up over a mulled vino at Winter Wonderland. Kirk was not long out of a relationship with alt model Cami Li, which set sparks flying when all three of them appeared on Ex on the Beach the following year. What was really awkward, though, was when Kirk confessed his love for Vick - who then went on to crack on with Stephen Bear hours later. She also said she'd "never loved him" in a 2015 column for New! magazine. Ouch.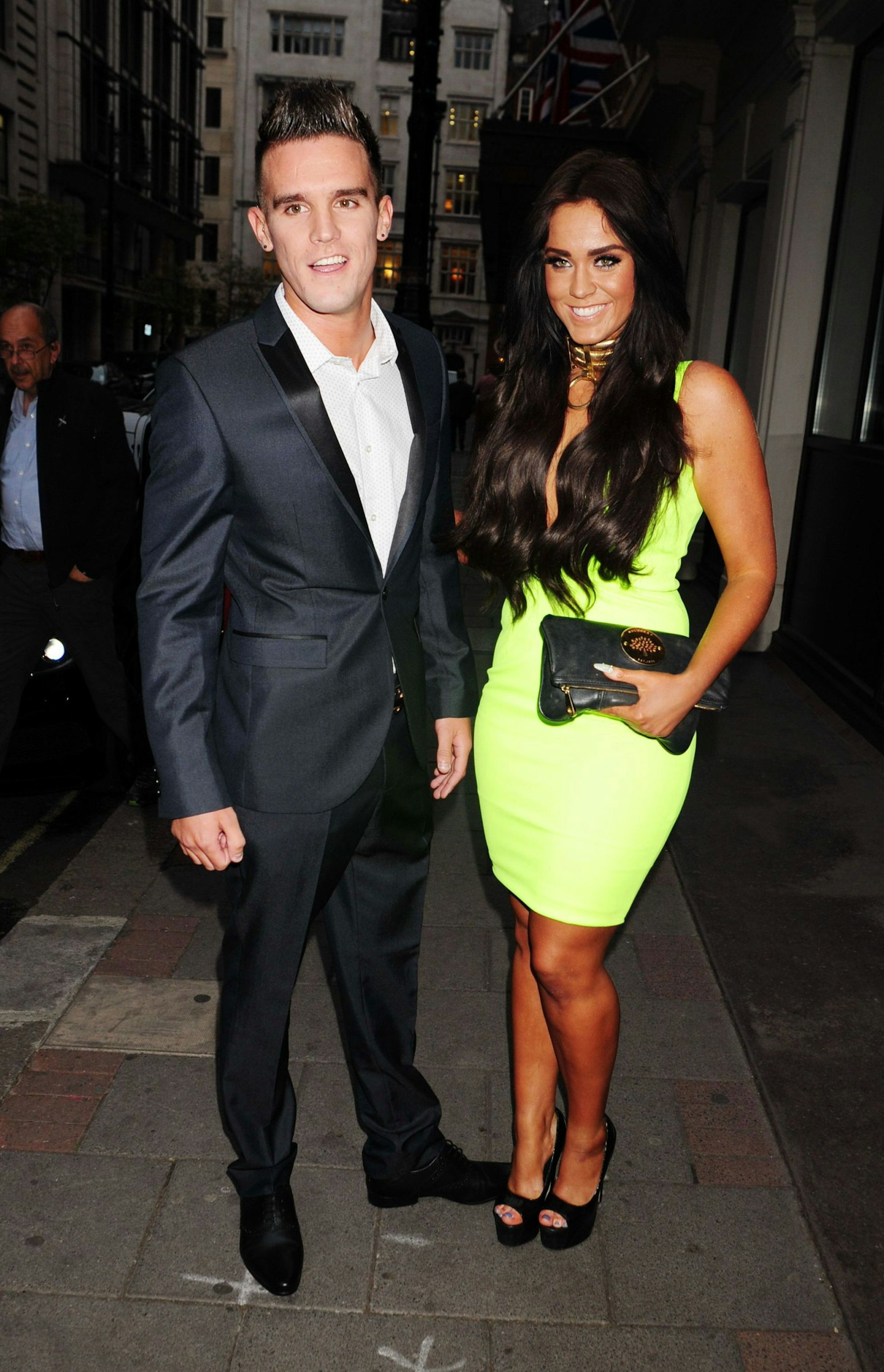 7 of 18
CREDIT: Shutterstock
Gaz Beadle
Now, this one was the real shocker! Vicky and Gaz Beadle had been alpha-ing all over G Shore since season 1, but never did we ever expect them to hook up. But following a few too many Jaegers and a night in the hot tub, that's exactly what they found themselves doing. The following morning, Vicky called it an "all time personal low". We've all been there, pet.
8 of 18
CREDIT: Instagram
James Morgan
Maybe the horror of doing the Parsnip was too much for Vicky to bear, because it wasn't long following her and Gaz's traumatic hook up that she hung up her Geordie shoes to focus on her relationship. Who was the special lad? Former Ice hockey player James Morgan, who'd already done the reality TV rounds with TOWIE's Maria Fowler.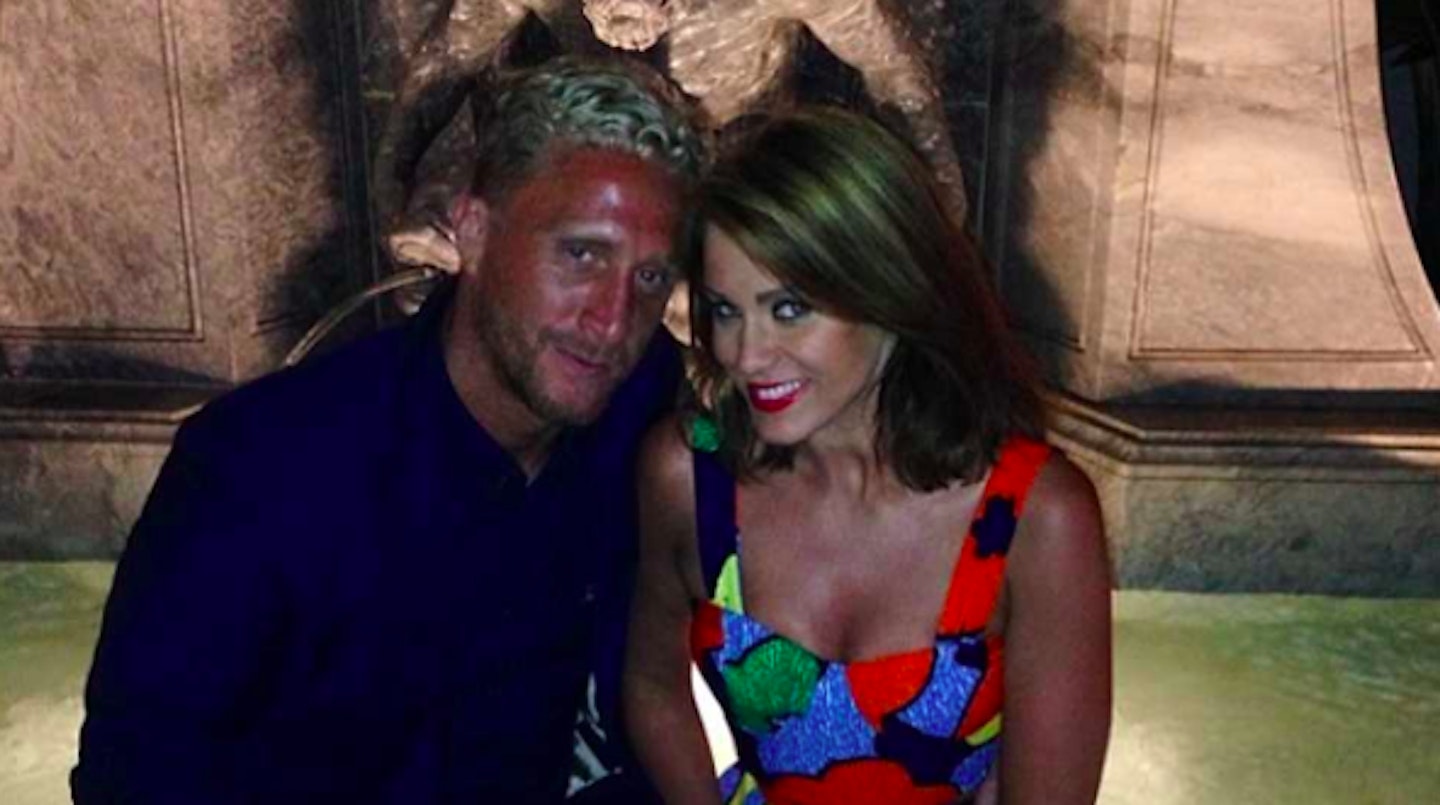 9 of 18
CREDIT: Instagram
James Morgan
"At our age we've all got an ex we'd rather forget. Frankly, she's an attention seeker," she told Daily Star at the time. " 'I've rushed that before and it didn't go well, so with James I just want to do everything right. What we have is so special and so right- we just want to enjoy every stage. I've never felt like this before. I think he's definitely the one." Shortly after quitting the show, Vick and James broke up, and he was later arrested and jailed for armed robbery. So not a nice guy, in the end. thank u, next.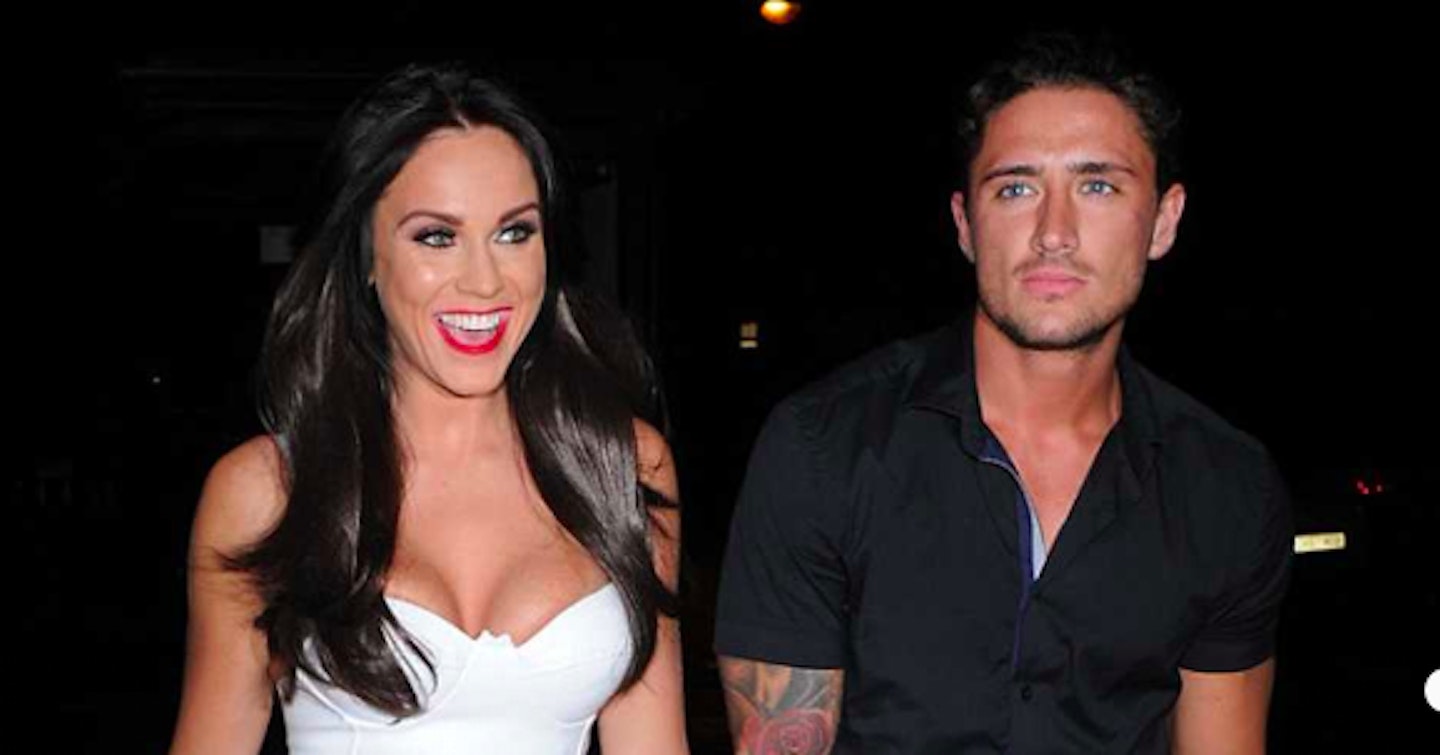 10 of 18
CREDIT: Shutterstock
Stephen Bear
Oh, Bear. Bear, Bear, Bear. As lovable as he is (in a weird way), we're still gobsmacked that so many savvy sleb ladies give him the time of day, given his appalling track record with fidelity. They met on (quelle surprise) Ex on the Beach, and ever the gentleman, Bear was not coy describing their sex life on leaving the show. "Our sex life is f@!king sick. It's the best sex I've ever had. It's blinding, so explosive. We are really passionate about it and we are really madly in love," he said."I always tie her up and she f@!king loves it. I wear the trousers in the bedroom and she knows it." Charming.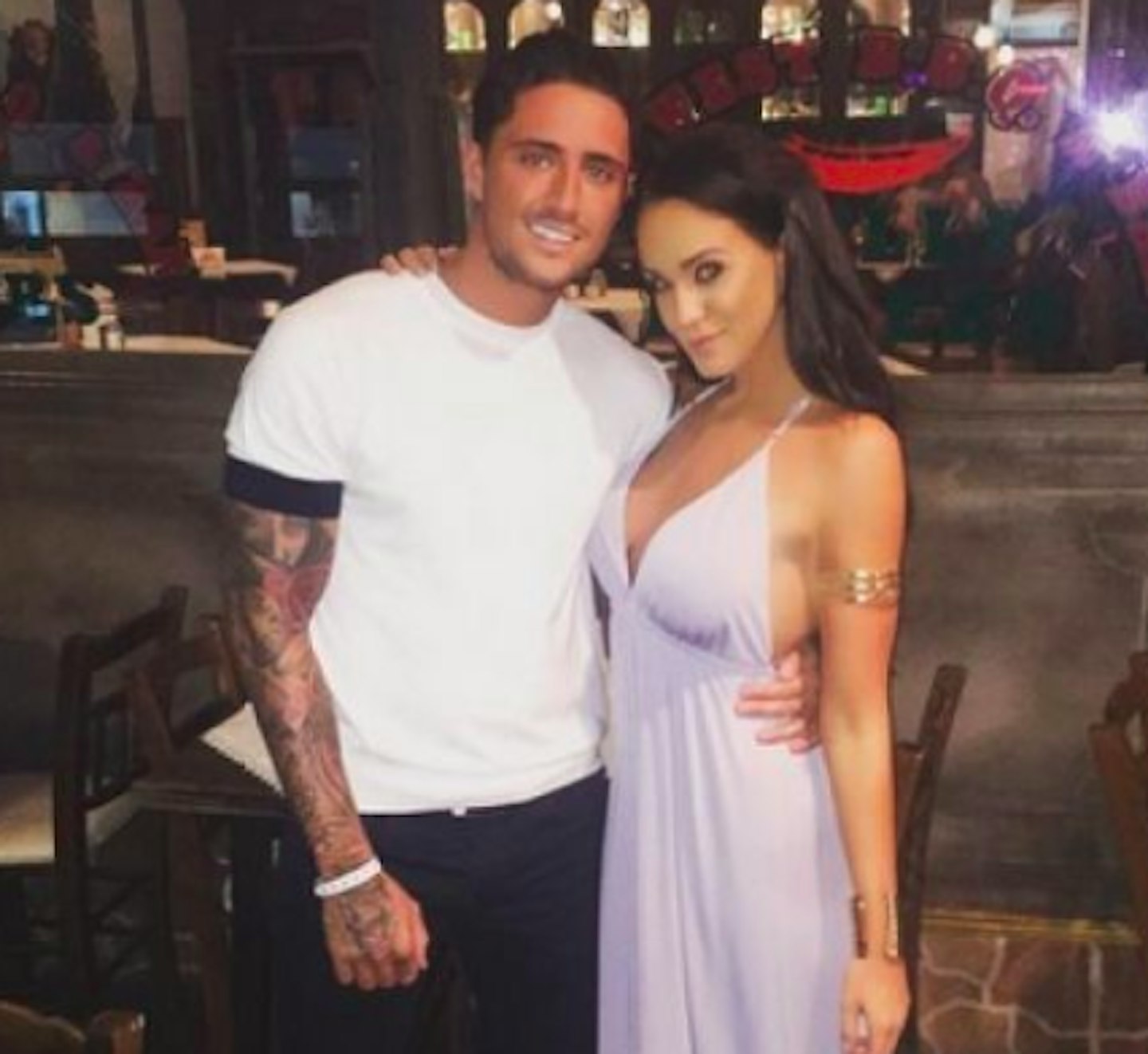 11 of 18
CREDIT: Instagram
Stephen Bear
In a SHOCKING (not) turn of events, Bear proved to be unfaithful to our Vick, and then went on to date her former Geordie Shore co-star Charlotte Crosby. But Vicky isn't one to let bad behaviour slide, and said at the time: "He's literally been the most vile, horrendous, snaky, conniving and manipulative person I have ever met.""I'm truly shocked that I've allowed myself to get so taken in - but there you go. Love is blind, or in my case, blind, deaf, stupid."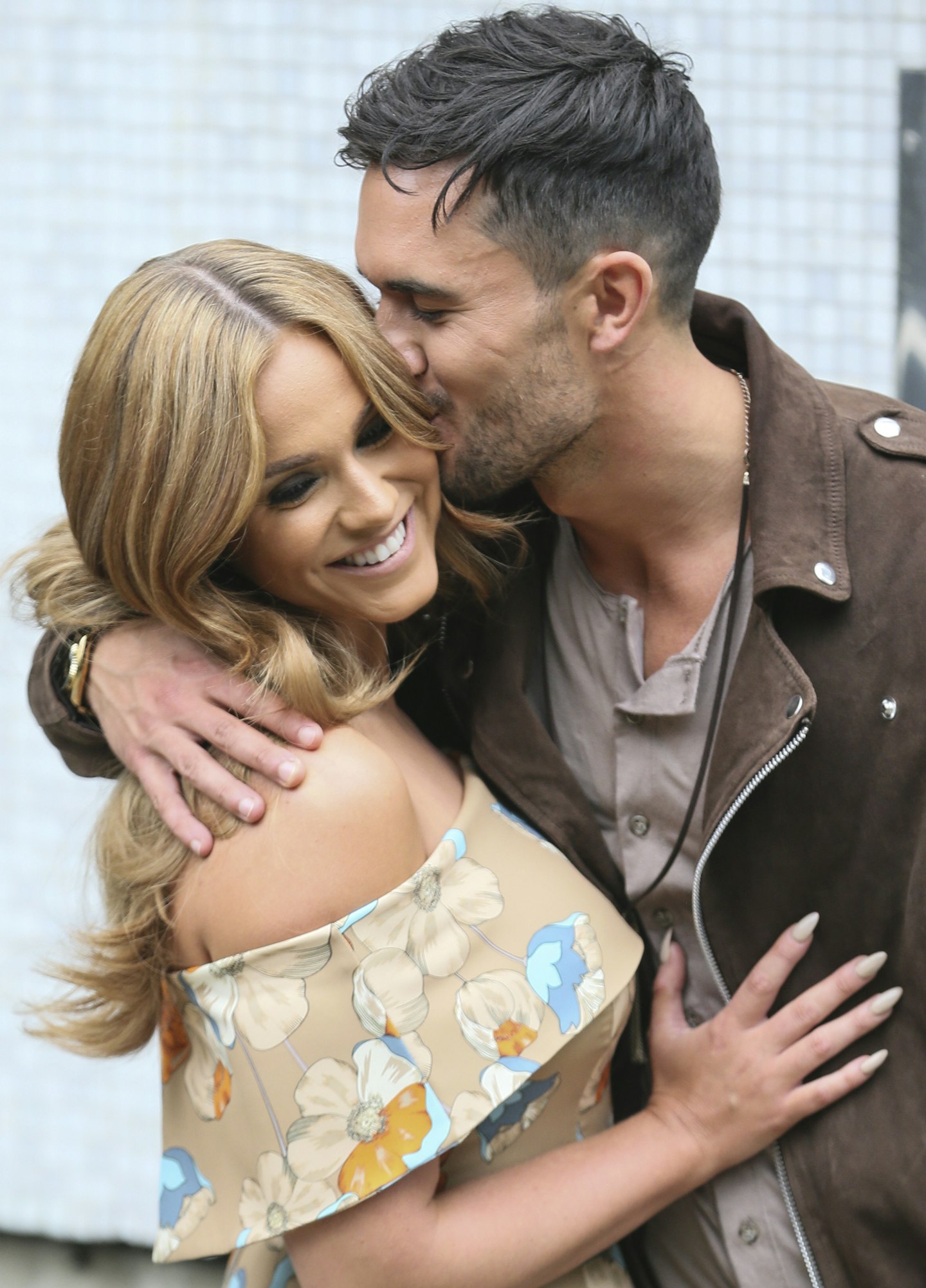 12 of 18
CREDIT: Shutterstock
Alex Cannon
If it was up to us, these two would have lived happily ever after and sailed off into the sunset way back in 2015, when they first worked as co-stars on MTV spin off Judge Geordie. Vick described male model Alex Cannon as 'carved by angels'. The two were already close pals when he went into the Big Brother house in 2016.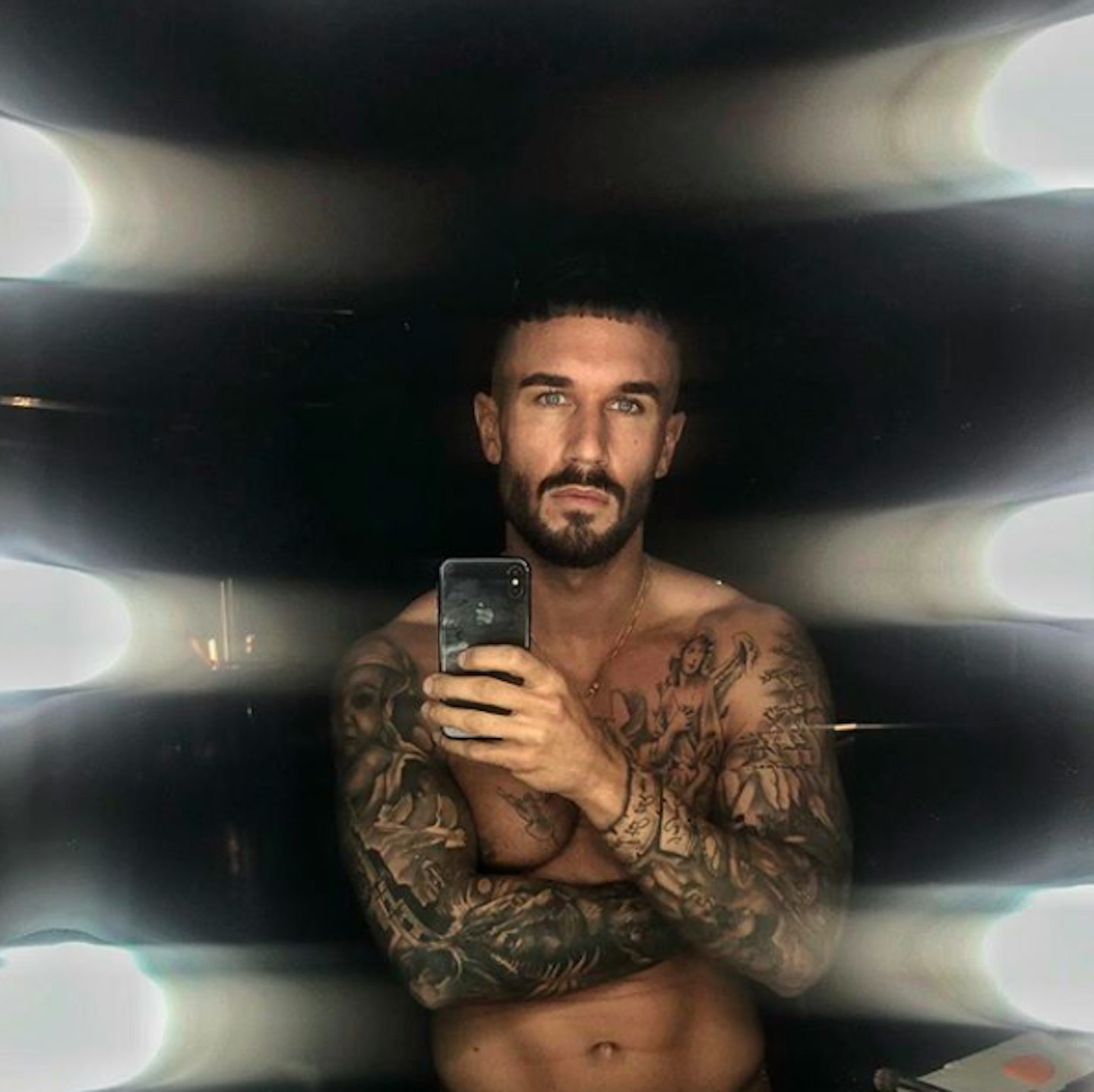 13 of 18
CREDIT: Instagram
Alex Cannon
The two of them have always insisted that they're "just good friends" (booooo!) but she definitely gave some conflicted messages during an appearance on Loose Women in 2016. "I'm so in love with him, man. I don't know, I can't work it out… we said we'd marry each other when we're 30 and we definitely will at some point, but I'm so confused by my feelings for him," she said. She also revealed Alex had been an ongoing point of contention during her relationship with Bear, when the two of them were presenting together.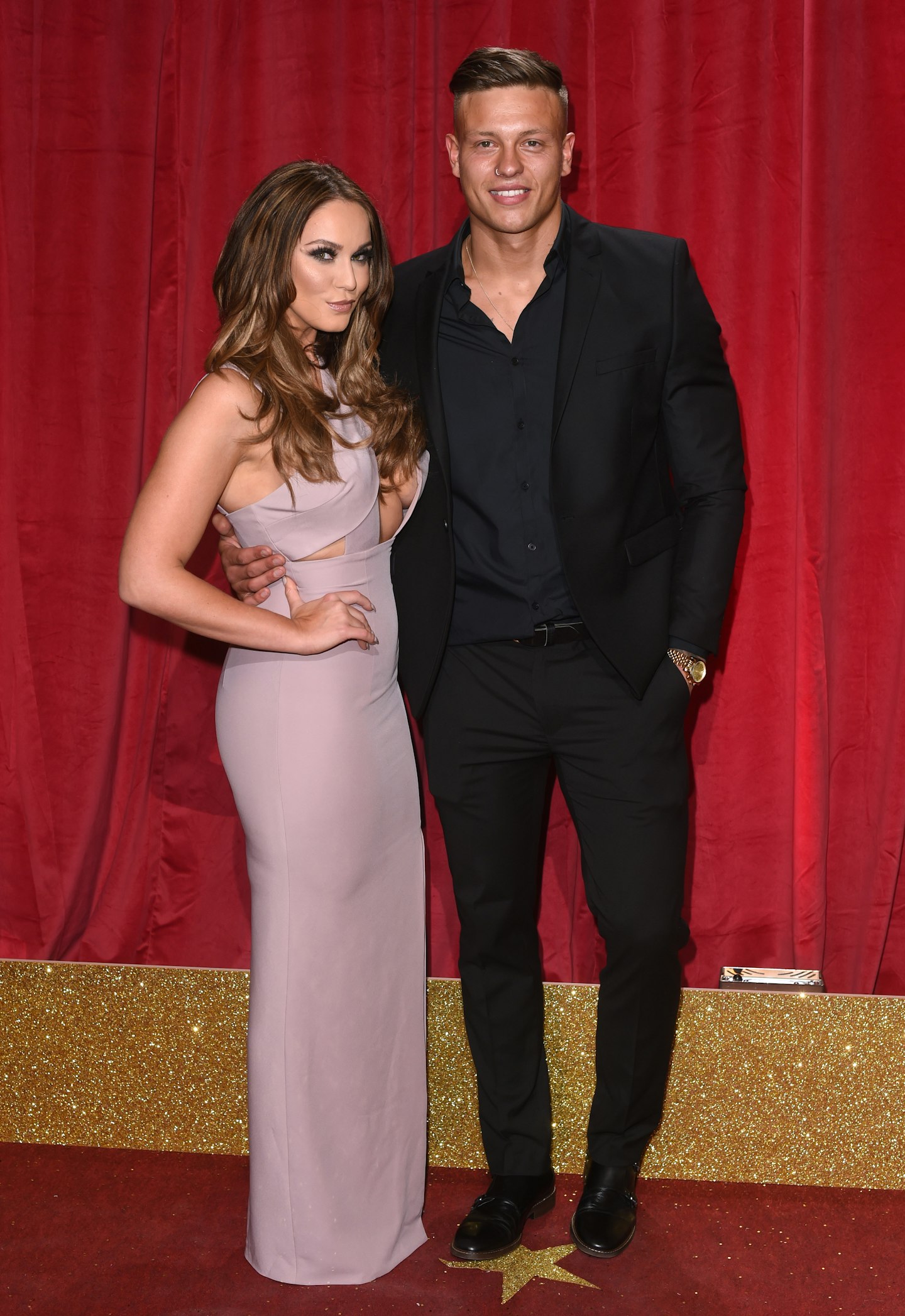 14 of 18
CREDIT: Shutterstock
Alex Bowen
With unrequited love for Alex Cannon swirling in the background, it's no wonder that following her split from Bear Vicky was after some casual romance. Over Christmas 2015 and New Year, she stepped out on home turf with another male model (and another Alex), Alex Bowen. The couple were reportedly introduced before Vicky headed out to Australia to film I'm A Celeb (which she then went on to win). The romance was not to last, and Alex is now married to Olivia Buckland who he met on the 2016 of Love Island.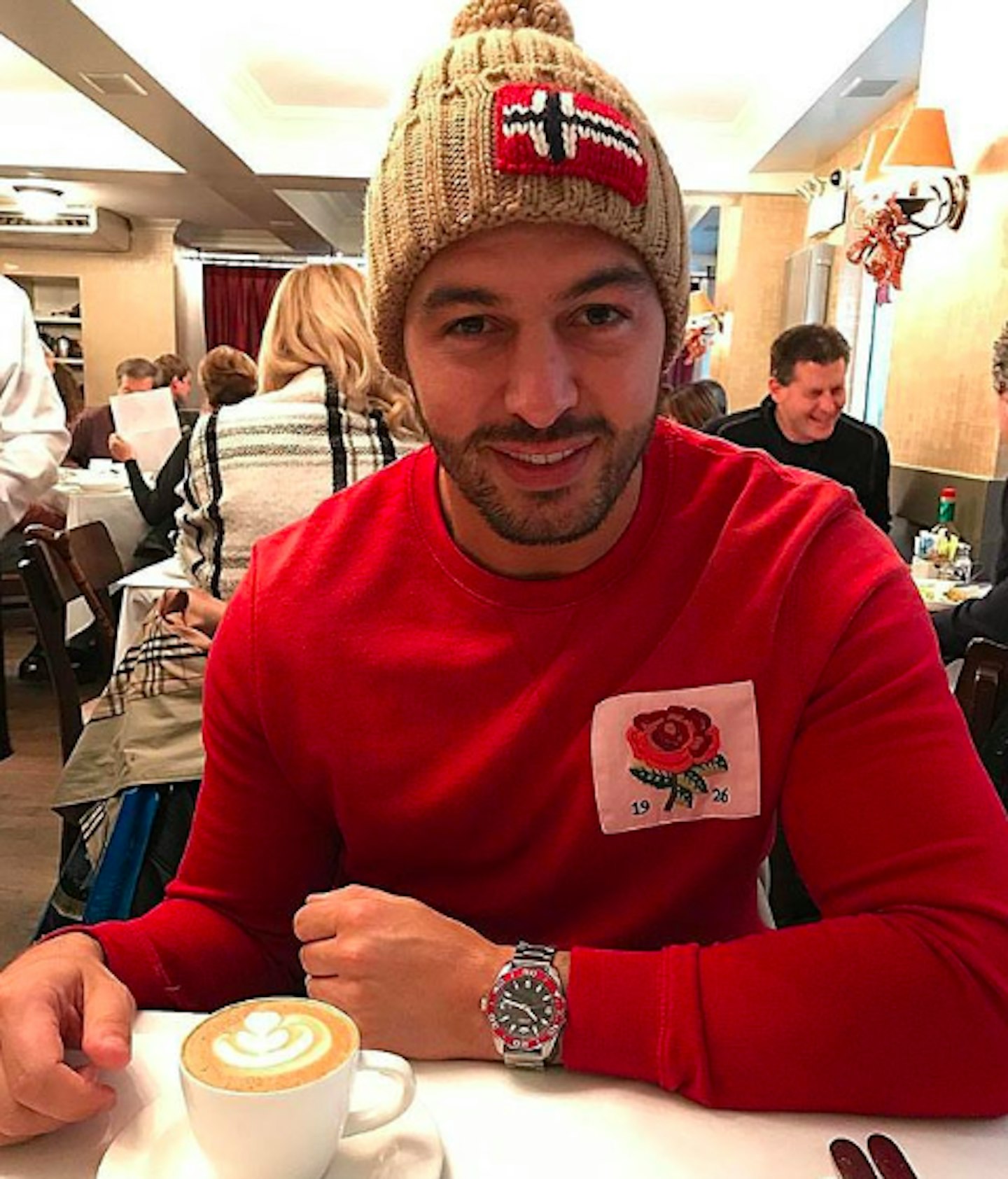 15 of 18
CREDIT: Instagram
Mario Falcone
With her career seriously taken off thanks to her stint in the Jungle, 2016 was the year of the reality TV romance for Vicky. Having been running in the same circles for years, she began dating TOWIE's Mario Falcone, although kept it under wraps for weeks. She eventually spilled all after they'd split, saying on Loose Women, "Mario was very sweet, I suppose a bit more like the girl in the relationship, he would text and say 'Oh I miss you, you're really busy'. ""And I suppose I had to concede 'yes I am, I'm sorry.'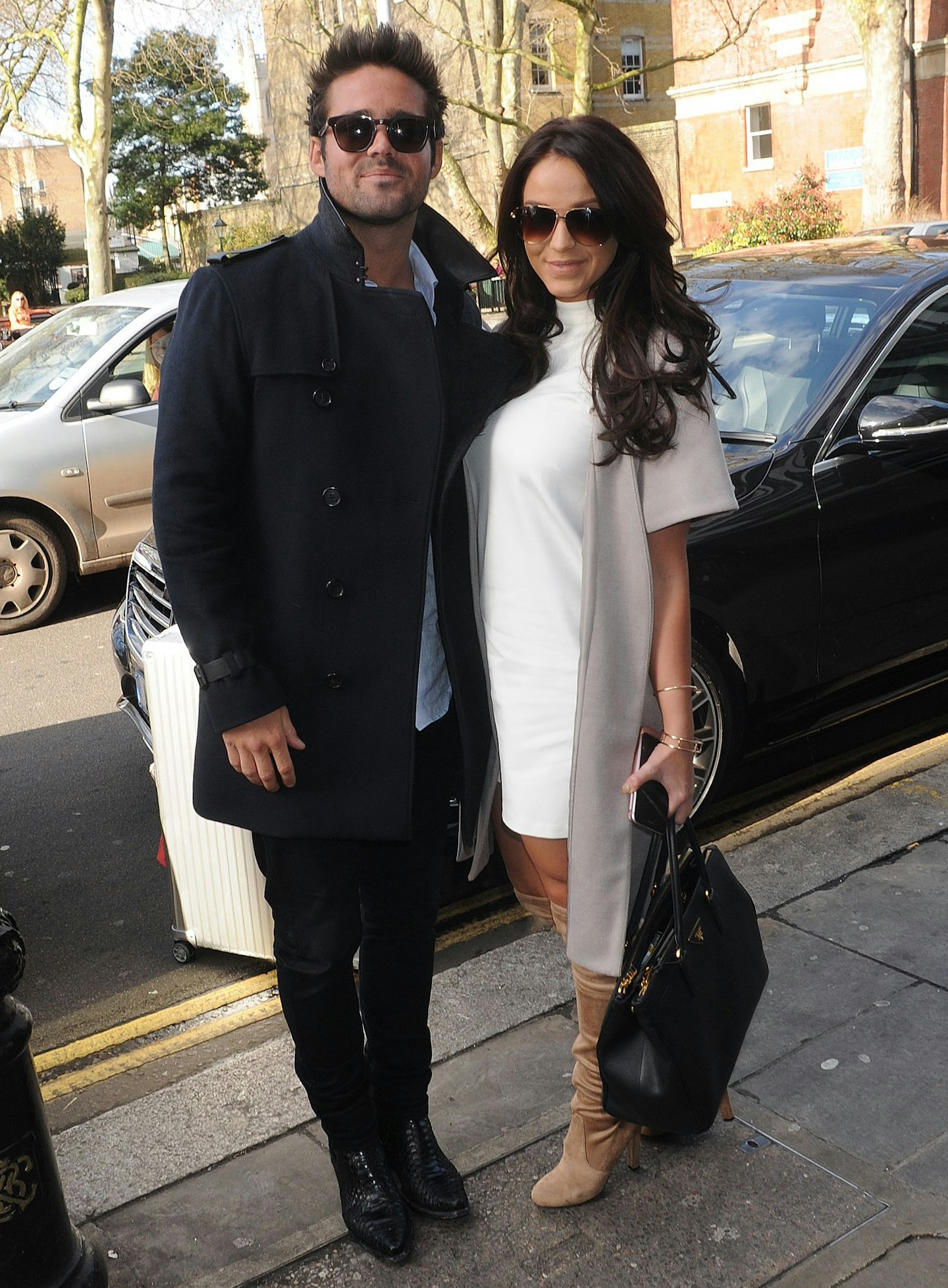 16 of 18
CREDIT: Shutterstock
Spencer Matthews
They met briefly in the jungle before Spencer was kicked out for a drug addiction, but Vicky had already caught feelings. "I only spent a couple of days with him, but we couldn't stop smiling at each other. Would I have done a bit with Spencer? Probably," she wrote in her autobiography. However, they DID in fact end up going on a date after he sent her "100 red roses", They reportedly didn't work out because Spence was too posh and didn't understand her accent (?!), but they remain close friends. Awh.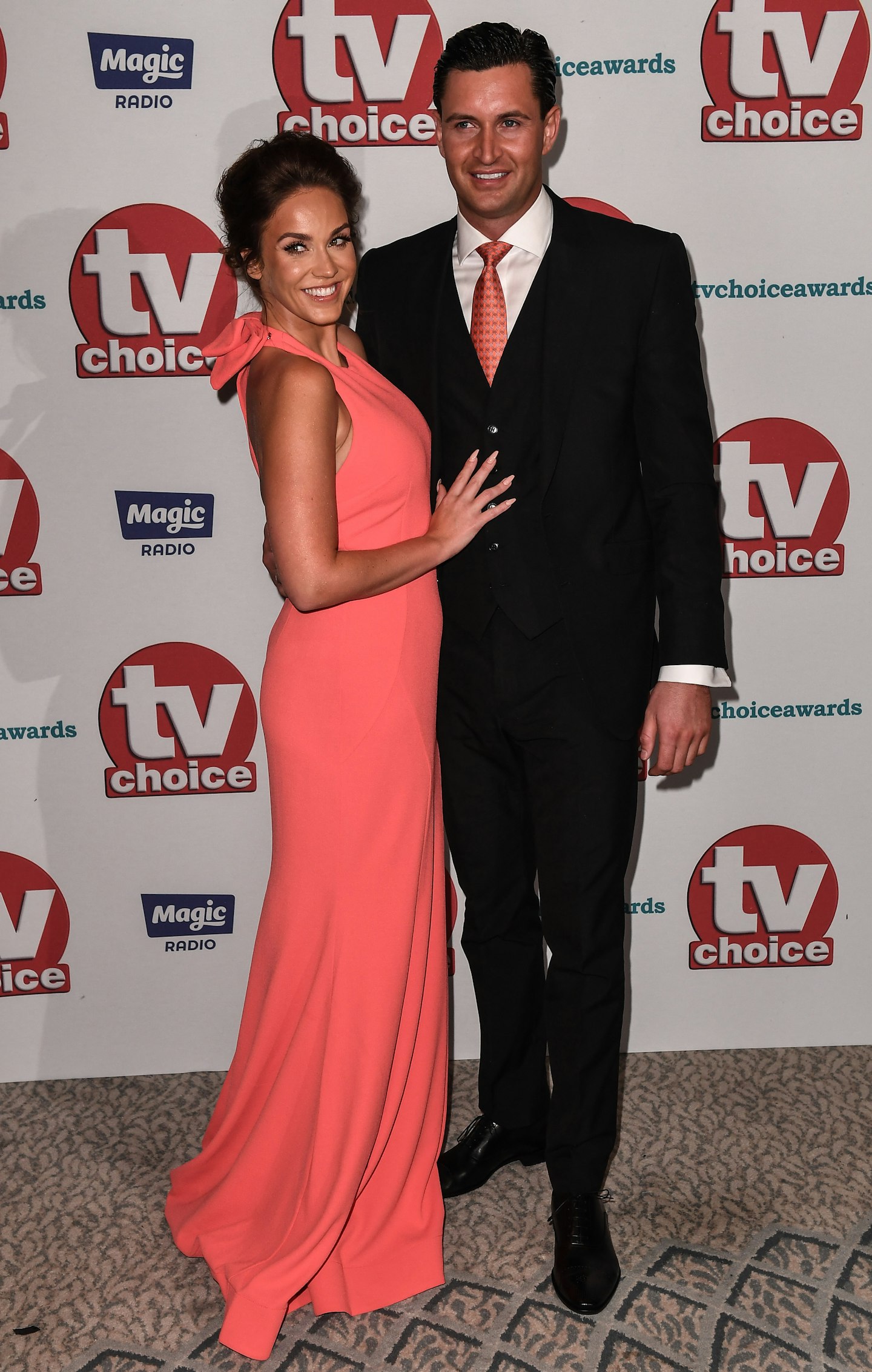 17 of 18
CREDIT: Shutterstock
John Noble
Vick and John rekindled their romance in 2016, with John proposing in 2017 and plans to marry earlier this year. However, the plans fell through after Vicky admitted neither of them were in the right place, and their relationship was destroyed following the string of cheating allegations that plagued John's lads holiday in Dubai this autumn.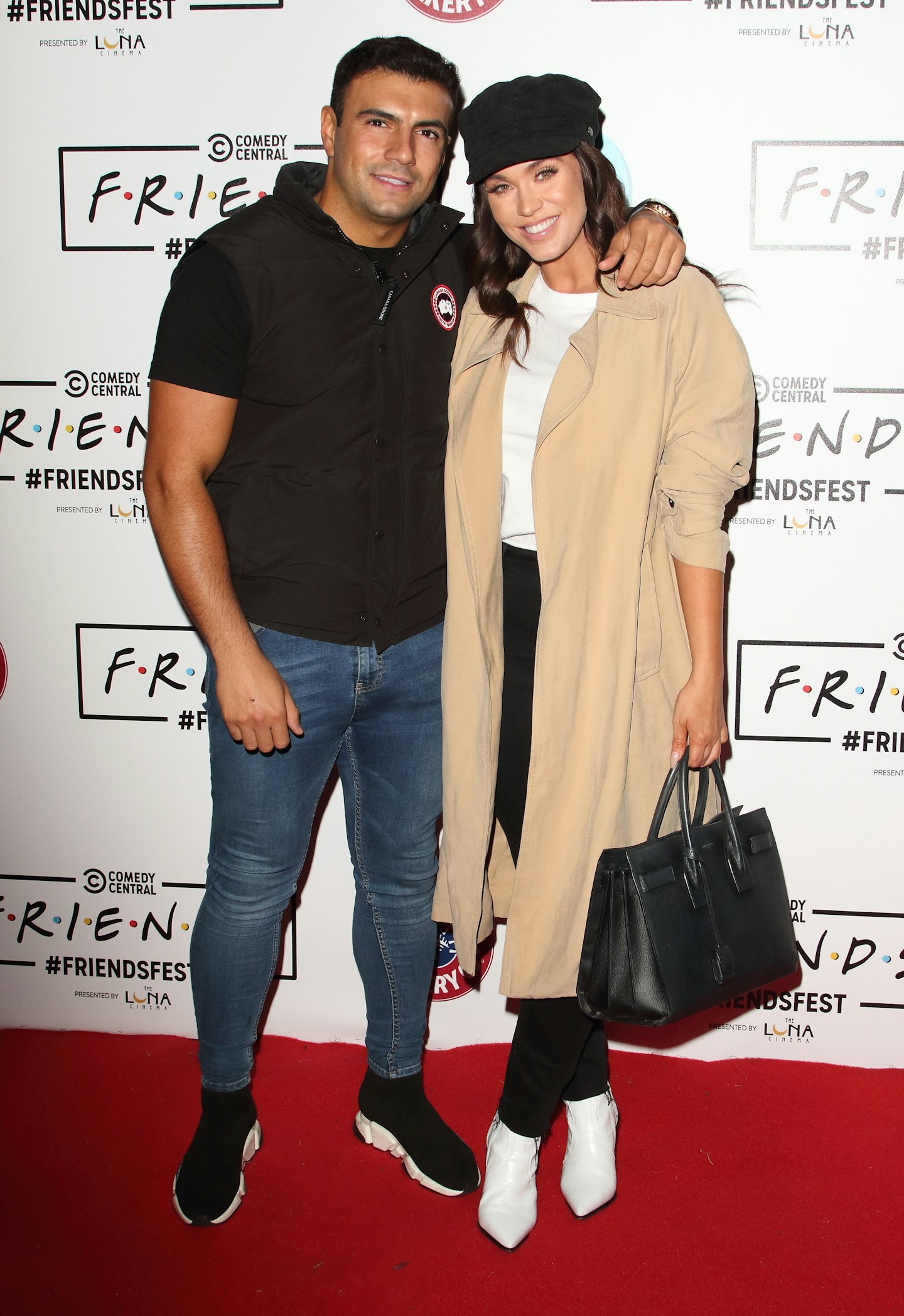 18 of 18
CREDIT: Getty
Ercan Ramadan
WATCH: Sophie Kasaei and Nathan Henry play the Geordie Shore quiz
Was Ercan Ramadan on Love Island?
Ercan has never been on Love Island but shortly after he started dating Vicky Pattison it was reported that ITV casting agents had their eye on him for the 2019 series.
"Love Island casting agents are approaching people with low-level fame to take part in this year's show. Ercan was approached by casting producers in January," a source said at the time.
"They told him he'd be a perfect fit for the show and that they really wanted him on board. He knows it would be good for his career but he's with Vicky now, so he's not sure how to play it."
Thankfully Ercan did the right thing…
READ MORE
Vicky Pattison 'so excited for family to grow' as she teases new addition
Vicky Pattison: 'I didn't love the person I was in my 20s – but Ercan's changed me'
Vicky Pattison reveals the REAL reason she quit Geordie Shore
What happened with Ercan Ramadan and Caitlyn Jenner?
In the early days of Vicky and Ercan's relationship a major tabloid unearthed a number historic tweets where Ercan used homophobic slurs. He also liked a tweet calling reality star Caitlyn Jenner, who transitioned from male to female in 2015, by her former name, Bruce.
Is Ercan Ramadan a catfish?
Not exactly...
In January 2021, Vicky was forced to issue a warning to followers to keep away from Erc after someone used his pictures on a fake Tinder profile.
"I mean firstly can I just say we're flattered, I've always known he was a lovely bit of kit so people coveting his visage is not really a shock to me. 😂😂😂," she wrote.
"Secondly, FYI ladies, gents or any interested parties - this is unfortunately not the real deal.. I have finally found myself a lovely, faithful man thank the LORD. So I'm sorry if you have been entertaining this person on the hopes of one day meeting this stud 😂😩."
Why are Vicky Pattison and Ercan Ramadan sleeping in separate rooms?
It's not what you think - after moving into their palatial new home in April 2021, Vicky revealed that she and Ercan were being "sleeping in separate rooms" careful as she came off contraception for the first time in years to regulate her mental health.
Is Vicky Pattison pregnant?
If sleeping in separate rooms is anything to go by, then definitely not!
In 2020 Erc sparked rumours that Vicky was pregnant when he posted a video of him placing a tender hand on her tummy.
However, it all turned out to be a lot of hot air over nothing, and Vick has since said, "I would love a baby in the future, but I think we've got enough on our plate right now."
Do Vicky Pattison and Ercan Ramadan want a family?
The I'm A Celebrity... Get Me Out Of Here! winner shared in December 2021 that she was planning to freeze her eggs in the new year in the hops that she and Ercan would start a family.
Speaking to Vogue Williams on her podcast 'The Secret To...', she said, "I know I should probably get a move on and I can't remember who I was speaking to really recently, but the penny dropped.
"I'm definitely going to freeze my eggs in [January] because I'm just still not there you know."
She then hit out at the process, saying, "They really do have your eyes out for this process, don't they? It's like 'you want to cheat biology, you think you're bigger than mother nature? Give us £10,000'.
"And I'm thinking, '***k off, this should be a basic human right, mate'."
Is Ercan Ramadan on Instagram?
You can follow Erc @ercan_ram.