Looking for the best foundation for dark skin? I tried over 38 different foundations for darker skin tones and I've included the ones I'd recommend and the ones I definitely wouldn't use again.
If you wear make-up then you'll know that finding the perfect foundation is probably one of the hardest things EVER. You need to try and find the right finish, the correct coverage and the best shade you can possibly get your hands on.
I first started wearing foundation back in university (a good few years ago) and I've struggled like hell trying to find the right shade. It's actually difficult to find the perfect foundation; my ideal finish would be hydrating, dewy and a foundation that actually suits my skin tone.
Over the years I've hunted everywhere for a foundation for darker skin tones. I've had a look at the high street brands and the high end ones and the results have all been pretty tragic - they're either too light, too dark or have the wrong undertones. While there's lots of brands that do cater to darker skin tones it definitely feels like there's loads more that don't.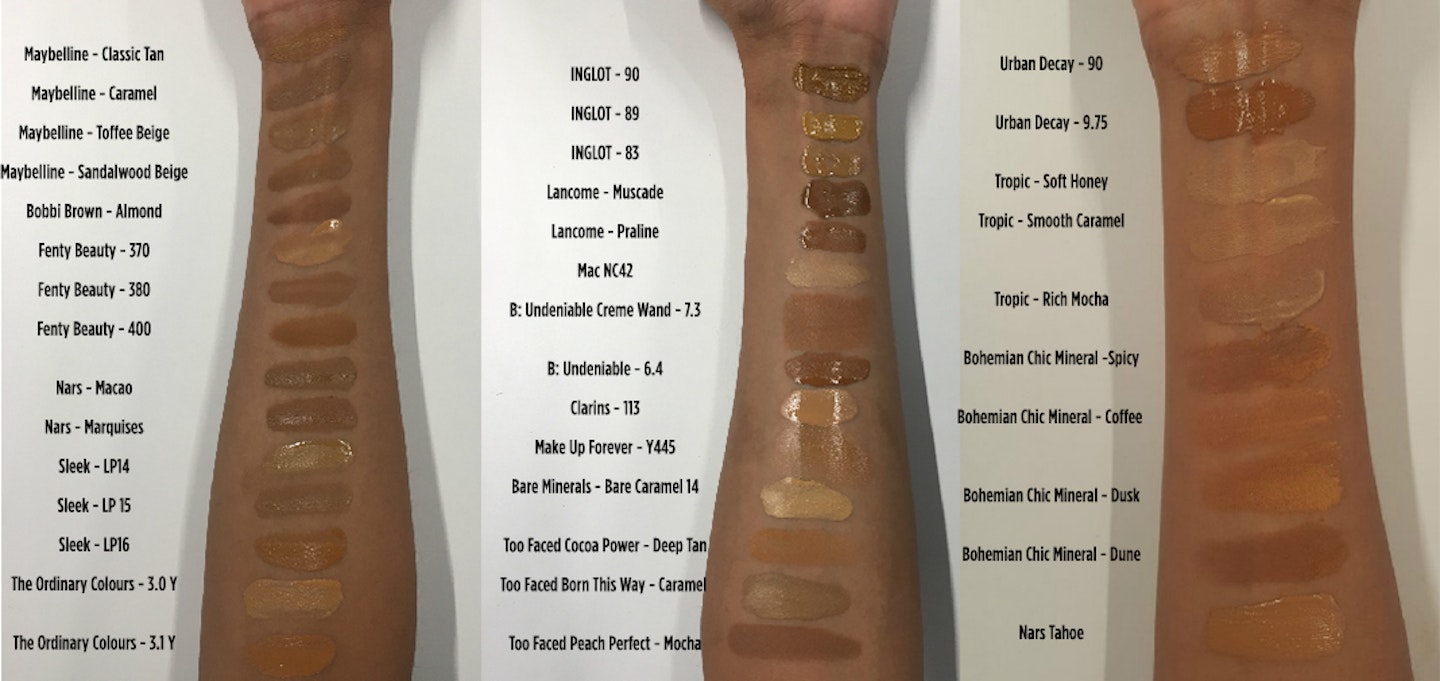 In the past I've actually gone into some makeup stores and the employee has actually said "We don't have your shade". Lovely, that's exactly what you want to hear - in a make-up shop.
So I decided to take matters into my own hands and finally find the right foundation for me. After trying over 38 different foundations (the swatches are above) here are my results...
Foundations that were too dark
A guide to finding the perfect foundation TOO DARK - Closer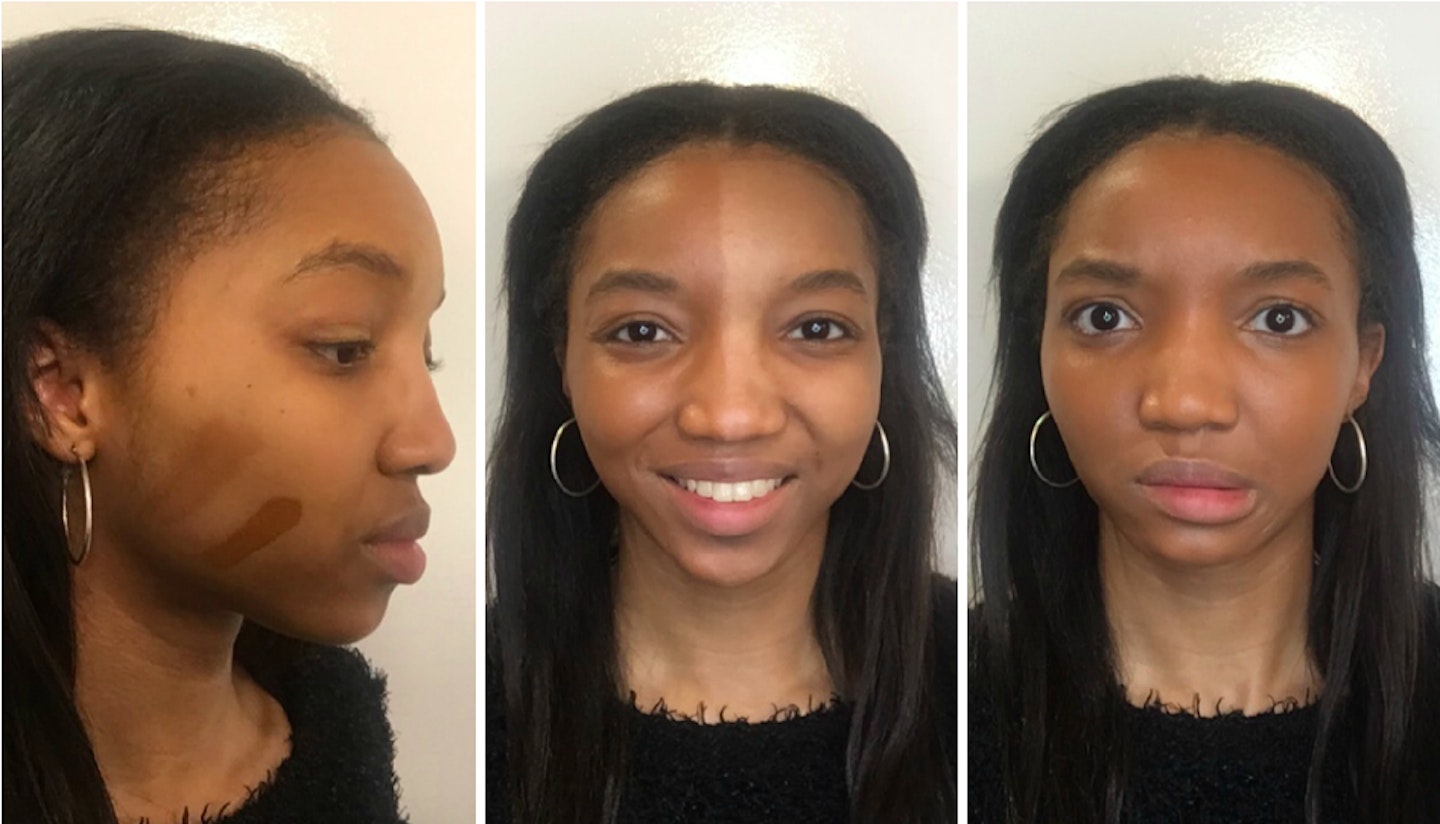 1 of 4
B: Undeniable HD Fluid Foundation - 6.4, Brysocrema, £22
The photo on the right speaks for itself really; this shade is far too dark for my skin tone. Nevertheless I am a fan of how this foundation hydrates your skin and of course, it's full coverage.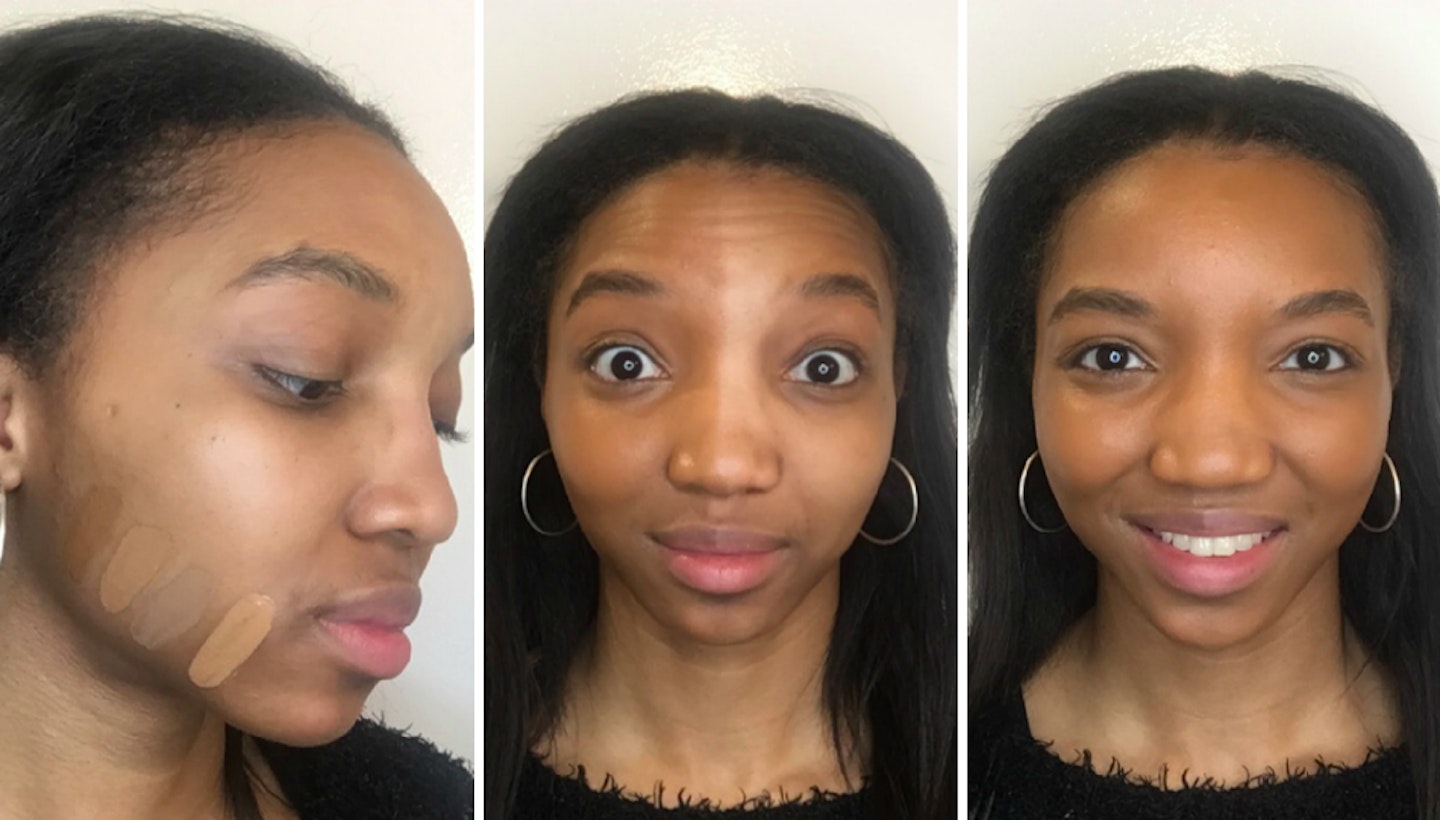 2 of 4
Maybelline Dream Satin Liquid Foundation - Sandalwood Beige, Superdrug, £8.99
Too be fair this foundation isn't the worst shade, I could probably get away with it in summer when I have a tan. Luckily, Maybelline have 29 different shades and this particular formula leaves a fresh radiant finish.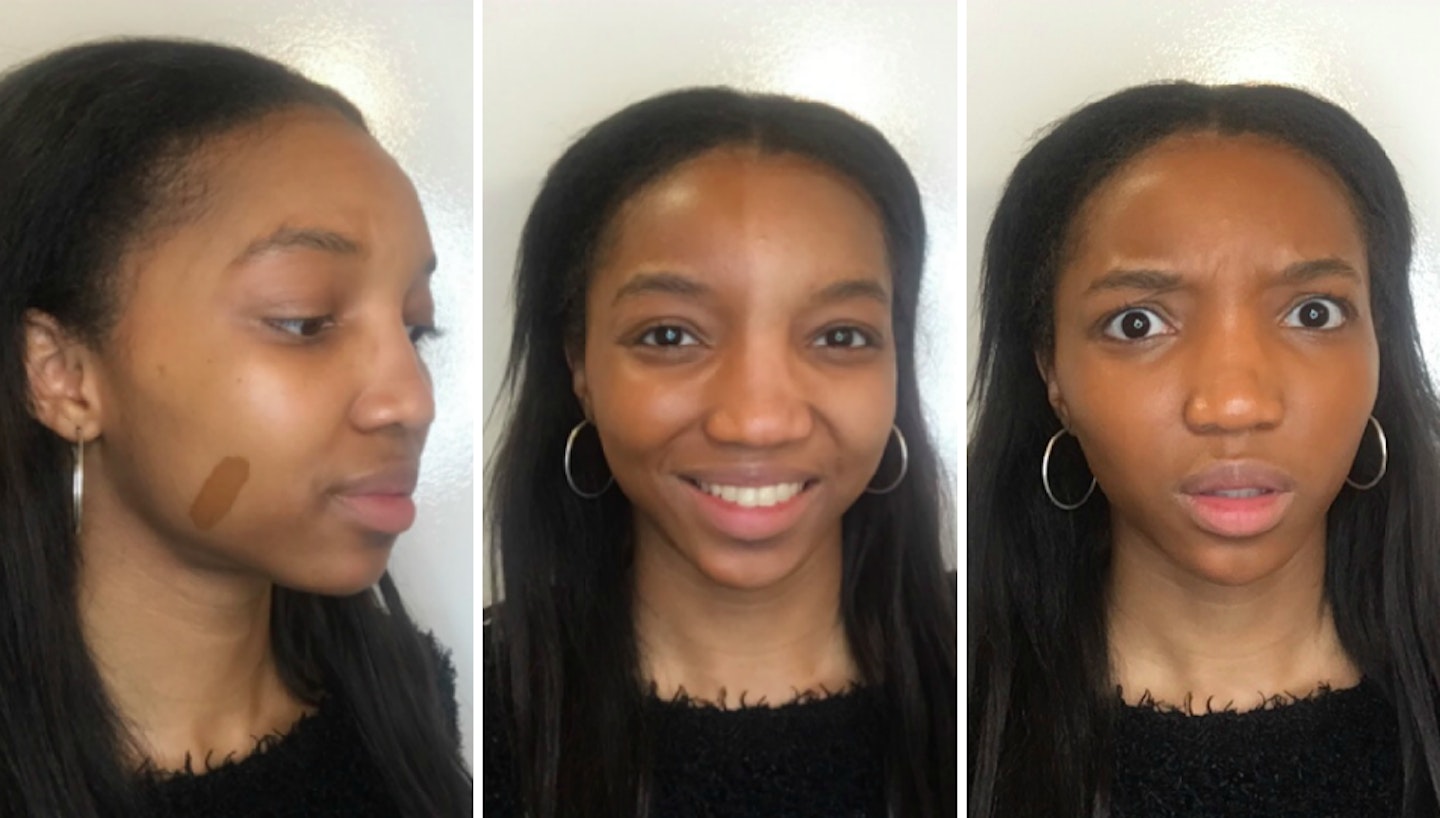 3 of 4
Lancôme Teint Idole Ultra 24H Foundation - Muscade, Lancome, £33.50
I think it's safe to say that this foundation is 50 shades too dark. However, I love that it's full coverage and can last up to 24 hours.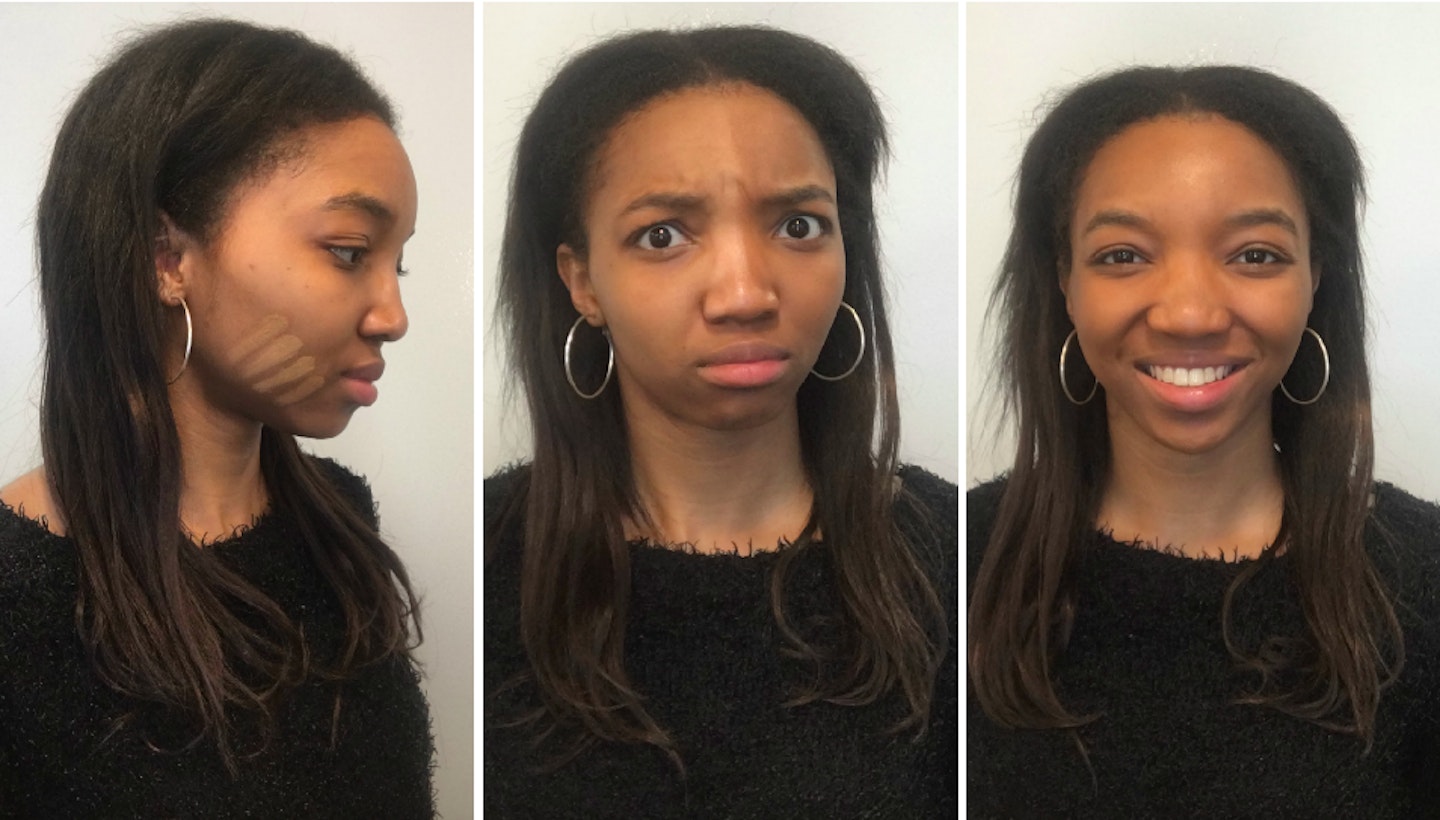 4 of 4
Bohemian Chic Mineral - Dune, Bohemian Chic Minerals, £3.50
Once again, this shade is too dark and I'm not a fan of powder foundations. However, a positive of this foundation is that it's organic, vegan, cruelty free and paraben free.
Foundations that were too light
A guide to finding the perfect foundation TOO LIGHT - Closer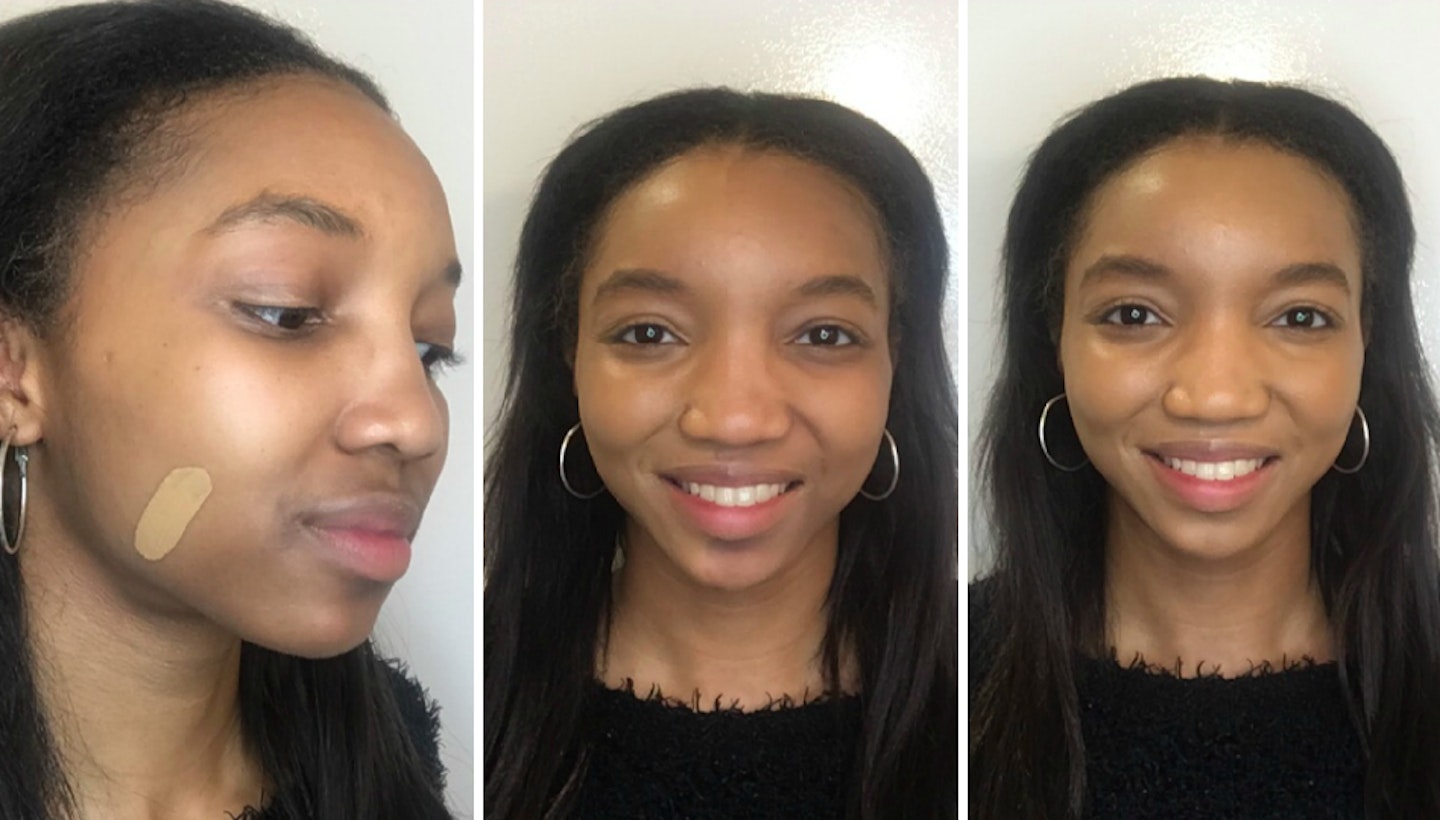 1 of 5
Bare Minerals Bareskin Pure Brightening Serum Foundation SPF20 - Bare Caramel, Bare Minerals, £28
This foundation left my face looking nice and dewy actually and the coverage was pretty good. However, after trying on this shade it's safe to say that it left my face looking... err, grey? Yellow? Basically any colour that's not my skin tone.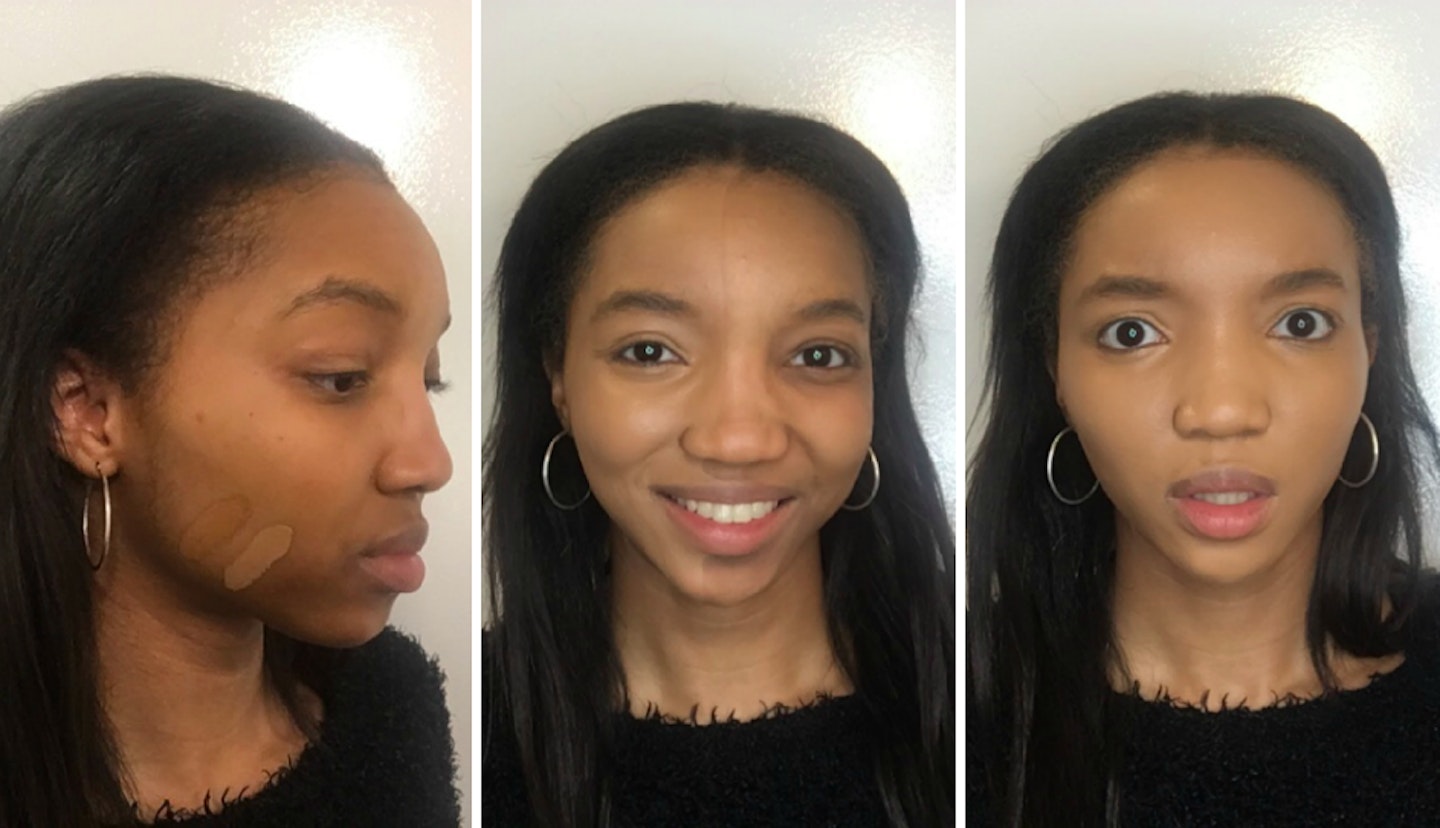 2 of 5
Urban Decay Naked Skin Liquid Foundation - 9.0, Urban Decay, £20.65
Not going to lie, I'm a big fan of the coverage on this foundation, especially under my eyes and around my mouth where I'm fairly darker. However, this shade in particular is too light for my skin tone; it actually matches my neck. I tried the next shade up and there's a big jump between this shade 9.0 and 9.75.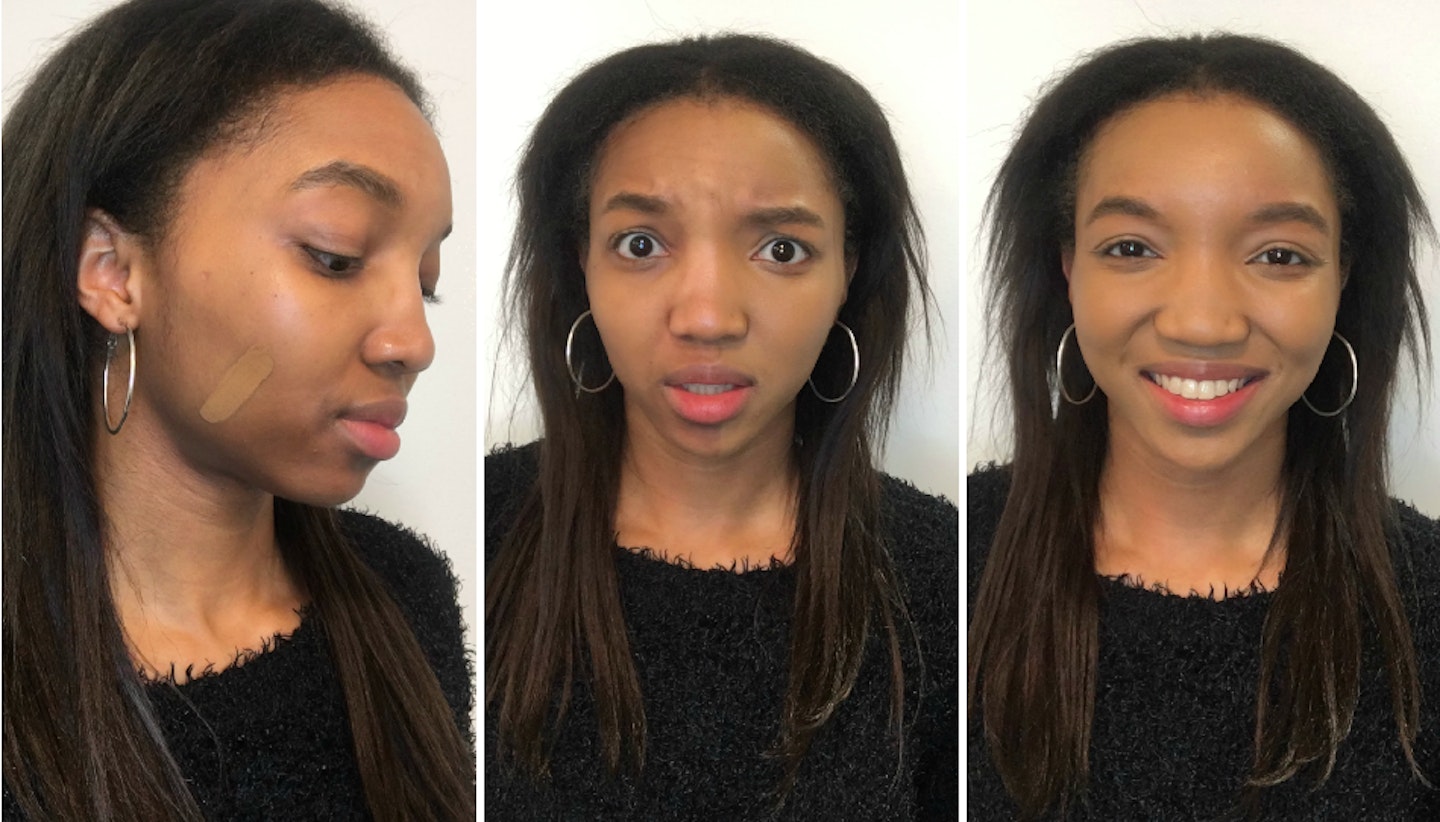 3 of 5
Nars Natural Radiant Longwear Foundation - Tahoe, Nars, £35
Once again the coverage on this foundation is amazing and I LOVE the fresh looking finish it gives. Unfortunately the undertones are caramel (I have golden undertones) which leaves me looking slightly grey.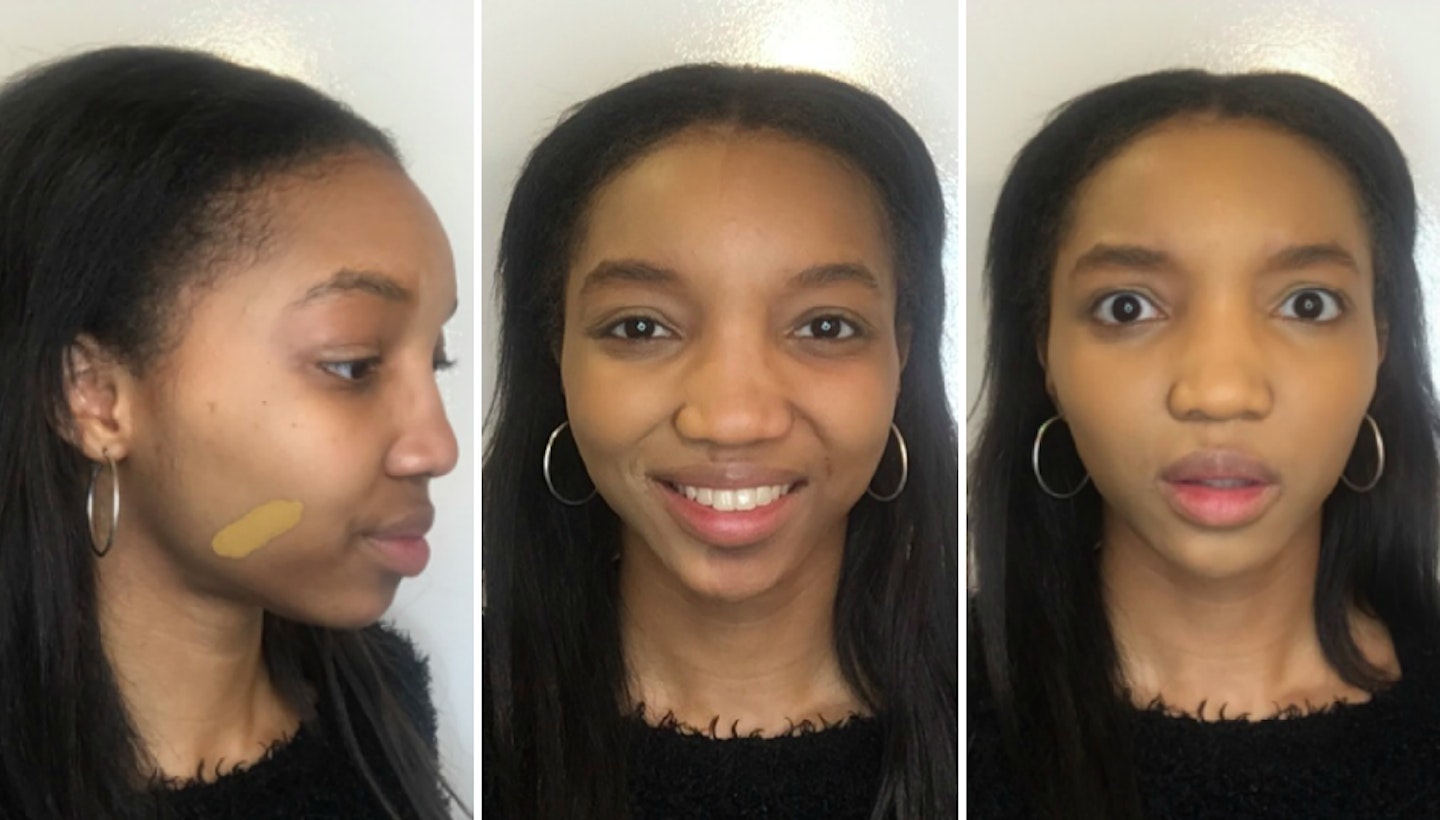 4 of 5
Inglot HD Perfect Coverup Foundation - 89, Inglot, £29
This foundation had a medium coverage however I couldn't ignore the fact that the shade is actually yellow.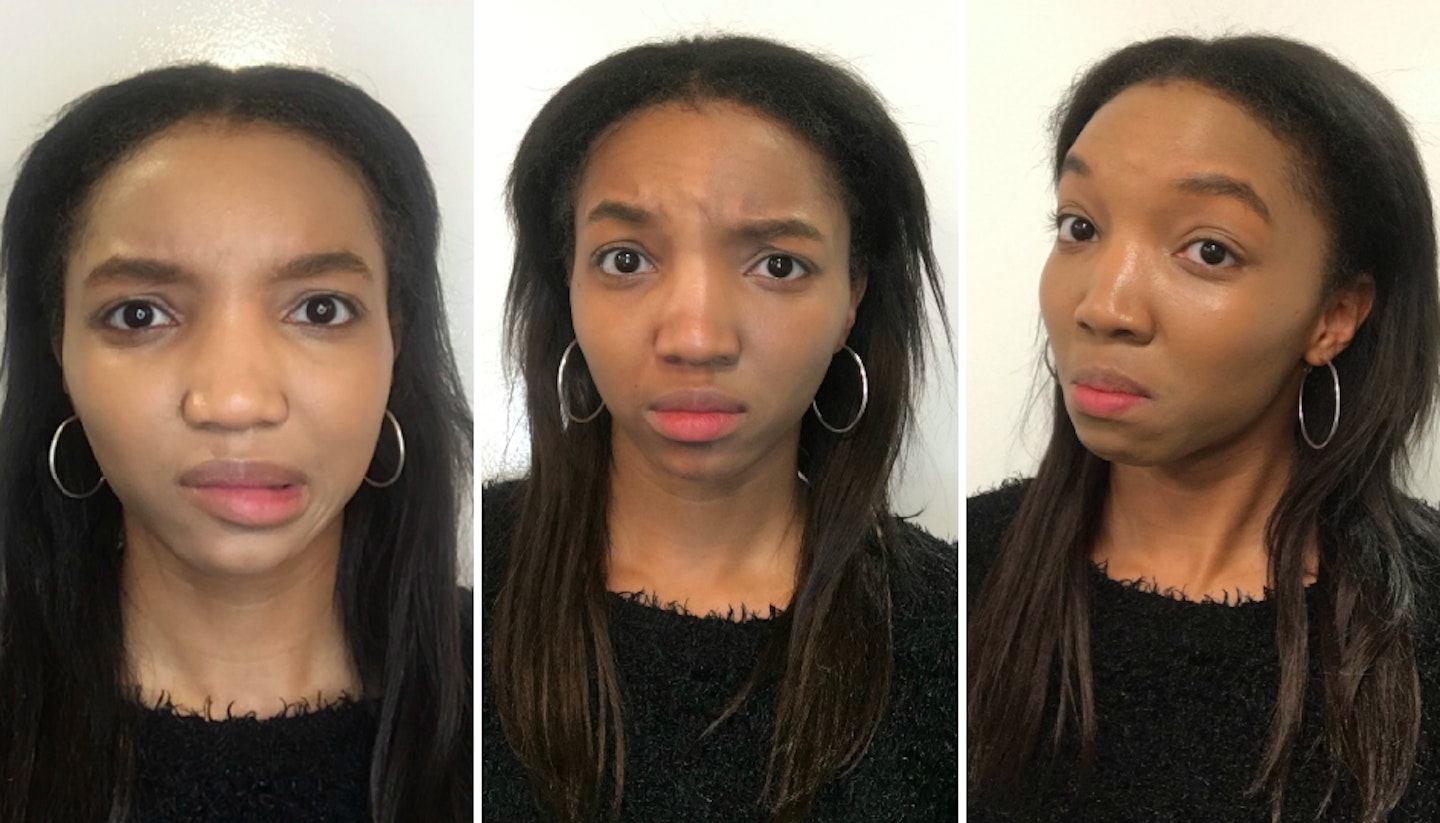 5 of 5
Mac Studio Sculpt Foundation - NC42, MAC, £30
So I tried Mac's Studio Sculpt foundation in the shade NC42 and as you can see in the photo on the far left it was VERY ashy.However, I then mixed it with Body Shop's darkening Shade Adjusting Drops and the result was okay? I still look grey but there's definitely a huge difference.
The best foundations for dark skin
A guide to finding the perfect foundation YAAAS - Closer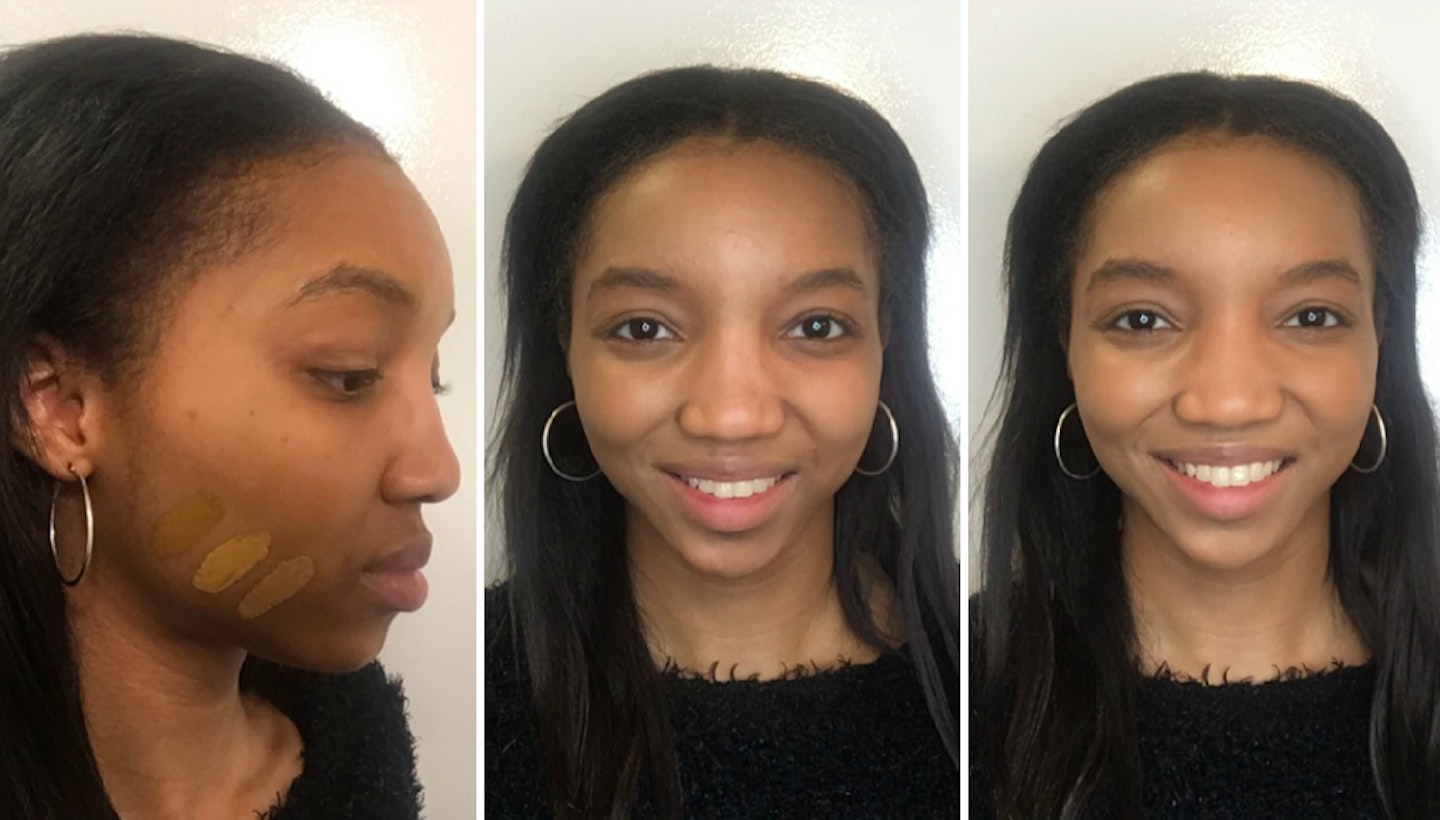 1 of 5
Inglot HD Perfect Coverup Foundation - 83, Inglot, £29
Despite using the exact same foundation but in a lighter shade, I found that I loved this colour and it definitely suits my skin more.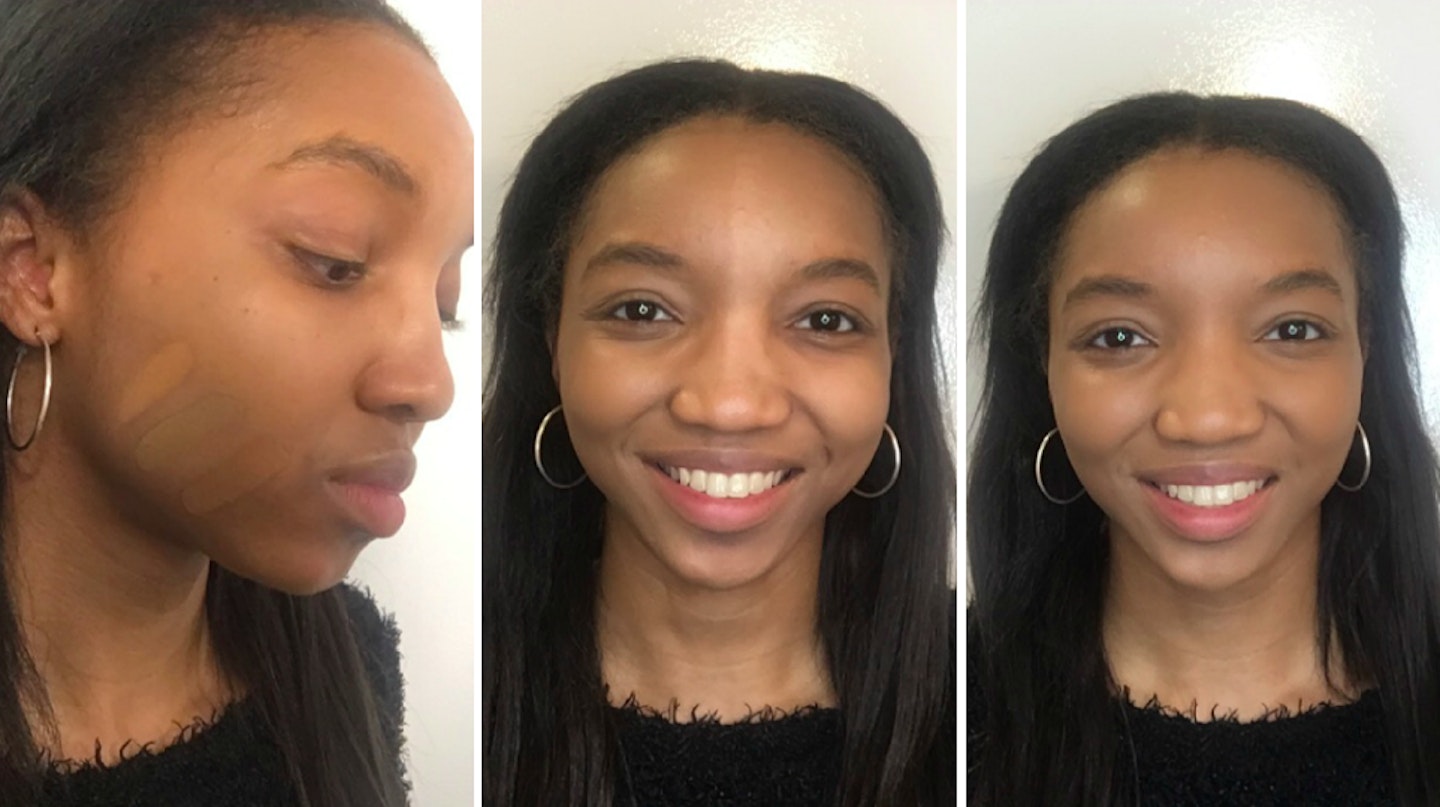 2 of 5
Too Faced Born This Way - Caramel, Too Faced, £29
I tried three different formulas from Too Faced - Peach Perfect, Born This Way and Cocoa Powder - I have to admit this one is by far my favourite. It matches my skin perfectly and leaves a dewy finish.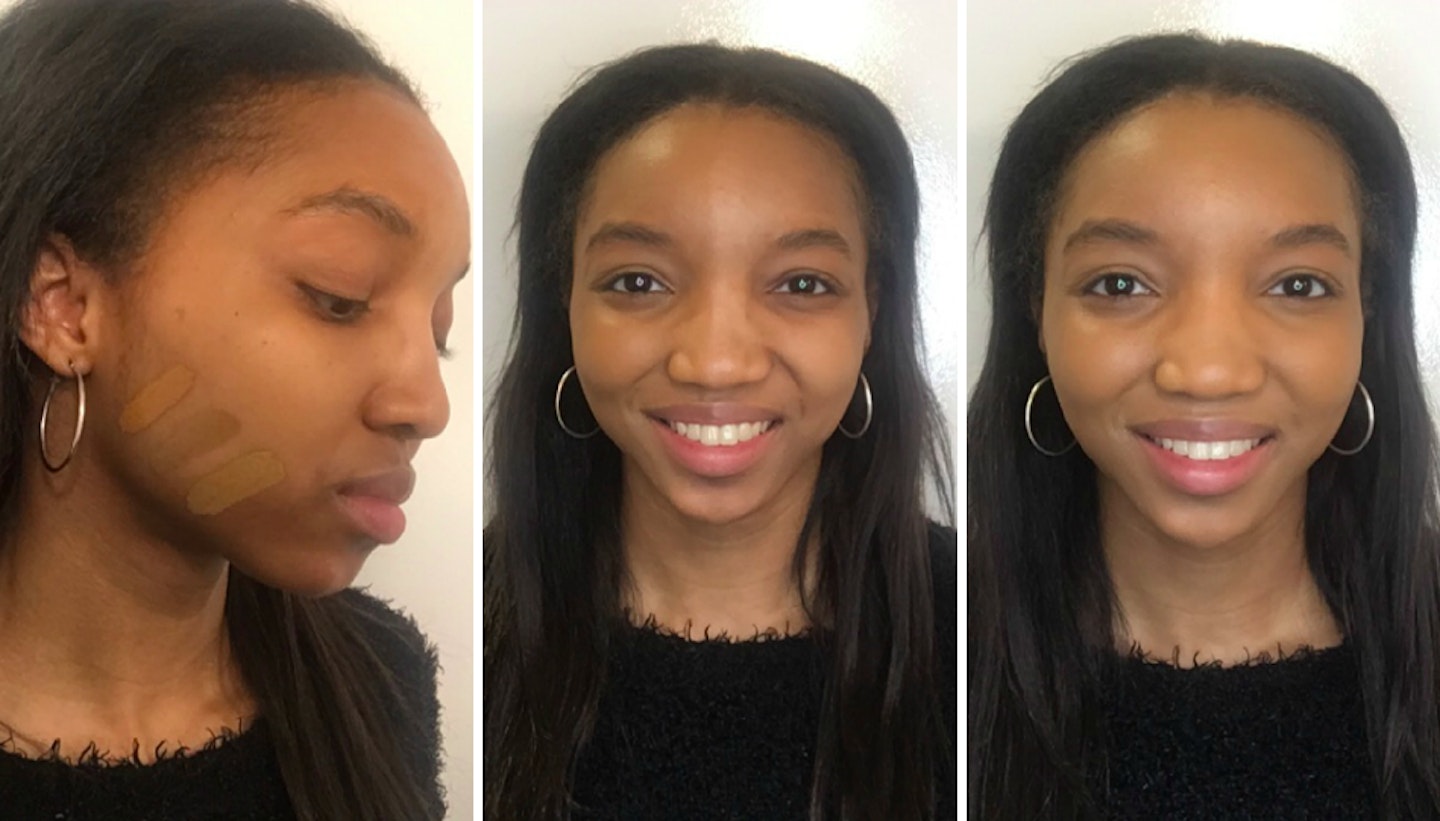 3 of 5
Sleek Lifeproof Foundation - LP14, Sleek, £8.99
After trying three different shades from Sleek I discovered LP14 was a great match to my skin tone. It's also sweat proof so ideal for the summer.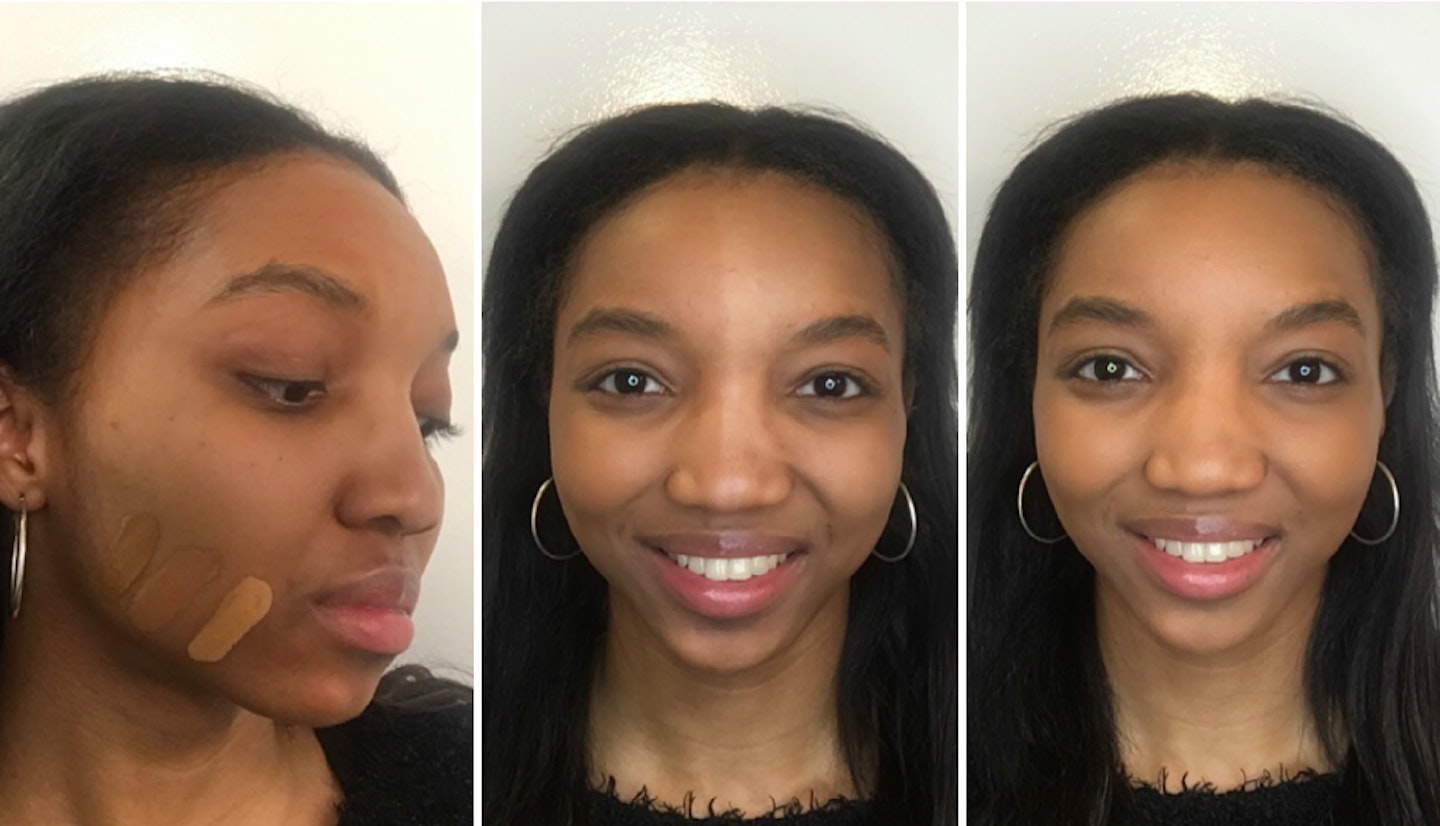 4 of 5
Fenty Beauty Pro Filt'r Soft Matte Longwear Foundation - 370, Harvey Nichols, £27
Since Rihanna launched her makeup brand Fenty Beauty I was desperate to try out her foundation because with 40 different shades I knew I'd find one that would actually fit, and I was right!(Side note: If you want to go in a store and purchase Fenty Beauty you'll have to head down to a Harvey Nichols or order online.)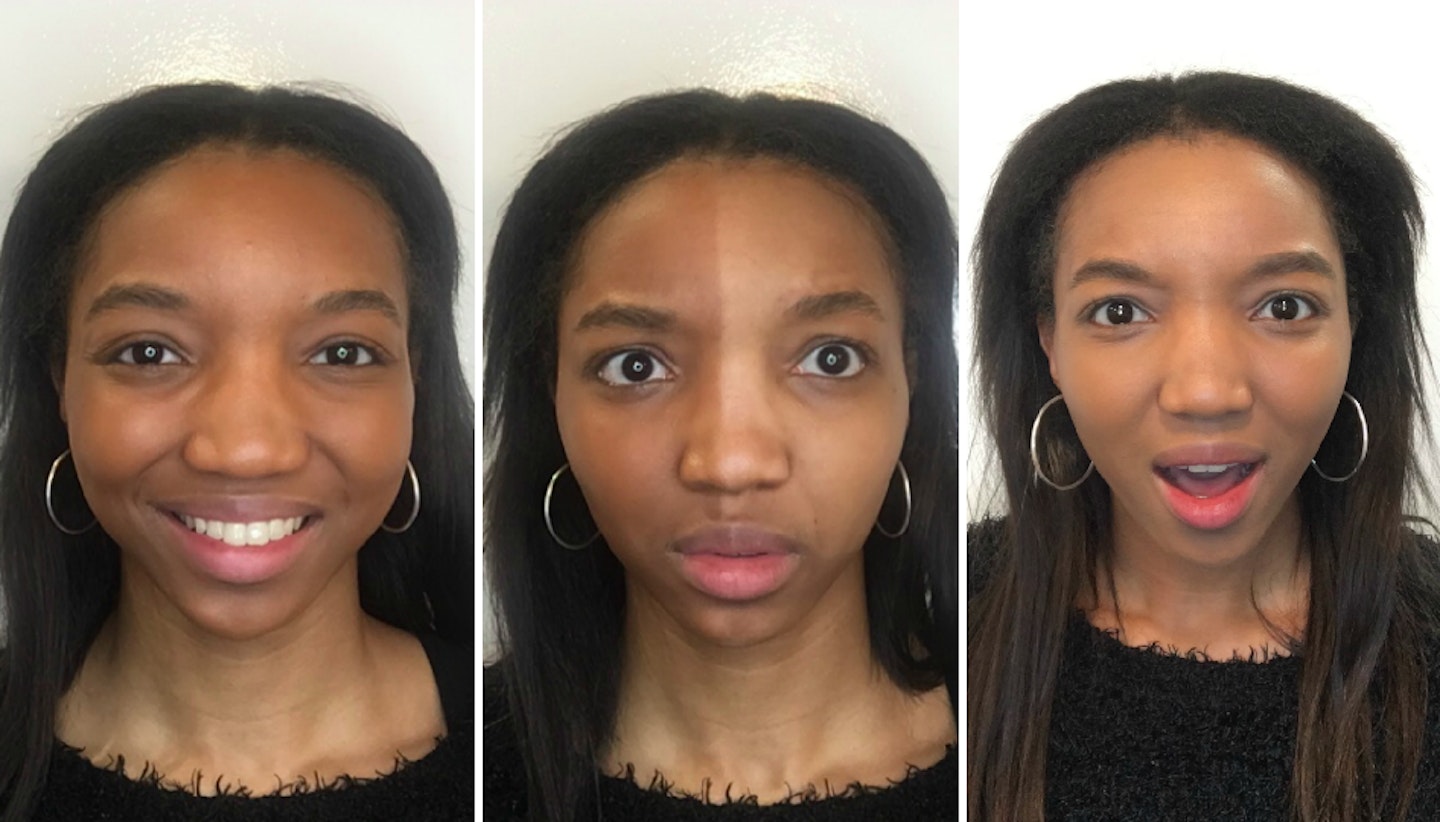 5 of 5
Bobbi Brown Skin Long Wear Weightless Foundation - Almond, Bobbi Brown, £32
Okay so, in the photo on the left I tried Bobbi Brown's foundation in the shade almond and as you can see, it was a hot mess. However, I tried it with Body Shop's lightening Shade Adjusting Drops and it made a HUGE difference, so much so, it actually suits my skin tone.
How can I make my foundation darker?
If you've already bought a foundation and it's the wrong shade, I'd definitely recommend mixing it with a slightly darker foundation.
However if you haven't bought your foundation yet and you think it's too dark, try out a tester from a make-up shop before you buy it. It's great when the make-up artist puts the foundation on you in the shops (usually very odd) lighting, however try the tester out for yourself in your house before you make the purchase.
How can I make my foundation lighter?
If you've bought the wrong shade and it's too dark, I'd definitely recommend buying shade adjusting drops. As you can see in the photo above I used Body Shop's shade adjusting drops and it made the Bobbi Brown foundation, that was too dark for my skin, the perfect shade.
WATCH: Love Island's makeover transformation inspired by Amber Gill
READ MORE
Luxury vs. high street: 13 incredible makeup dupes to save your cash
We tried Rochelle Humes' beauty range and we want EVERYTHING
Rihanna - aka the make-up queen of inclusivity - is someone we trust with picking out the right foundation shade and her make-up artist Hector Espinal has revealed how to find your correct shade.
"I always match to the chest. Because your face sometimes is lighter or darker than [the rest of] your body," he told Bustle.
"The neck is too light because no sun hits it but your chest is usually your true colour. And here you can see your undertone if you really look in the mirror.
"And then your concealer is always the back of your [wrist] because it's the lightest part and the sun never hits it."
So if you're struggling to find your own foundation grab a bunch of testers and get matching to your chest.
Have you ever tried any of these foundations? What's your favourite? Let us know on Facebook or Twitter.