If you feel like you've been scratching your scalp for what feels like an eternity just to get rid of the unbearable itch, might we suggest the best scalp oil? There's nothing worse than the nightmare that is an itchy scalp. Whether you're feeling the urge to itch during the day or when you're trying to get your beauty sleep at night, sometimes you just want a bit of relief.
Closer's best scalp oils, at a glance:
Best scalp oil treatment: Aunt Jackie's Natural Growth Oil, £8.98 on Amazon
Best scalp oil for itchy relief: Creme Of Nature Argan Oil Day Night Hair and Scalp Conditioner, £8.92 on Amazon
Best new scalp oil: JVN Scalp Oil, £25 on Cult Beauty
If you're wondering why your scalp is giving you a hard time, there are many reasons why this could be occurring - even if you do have your hands on the best shampoo for dry scalp. Product build-up is a common cause of an itchy scalp, and let's face it, sometimes this is inevitable, especially if you have afro hair that requires a lot of moisture and maintenance. Scalp massagers can be a god-send.
If you're suffering from this unwanted issue, we're here to help with our picks of the best scalp oils to provide some much-needed soothing for your itch.
SHOP: The best scalp oils 2023
Best scalp oil treatment
Description
We can always count on Aunt Jackie to help with our hair care needs, and this product is relief in
Best scalp oil for itchy relief
Description
We love a bit of versatility in a product. This conditioner not only relieves an itchy scalp by
Best new scalp oil
Description
By using this pre-wash scalp oil, you can help improve the condition of your scalp, which in turn
Best ORS scalp oil
Description
Make dryness a thing of the past with this ORS scalp oil. This gem contains babassu oil to help
Best black castor scalp oil
Description
We love African Pride products, and this one does not disappoint. This contains a blend of black
Best scalp oil and exfoliator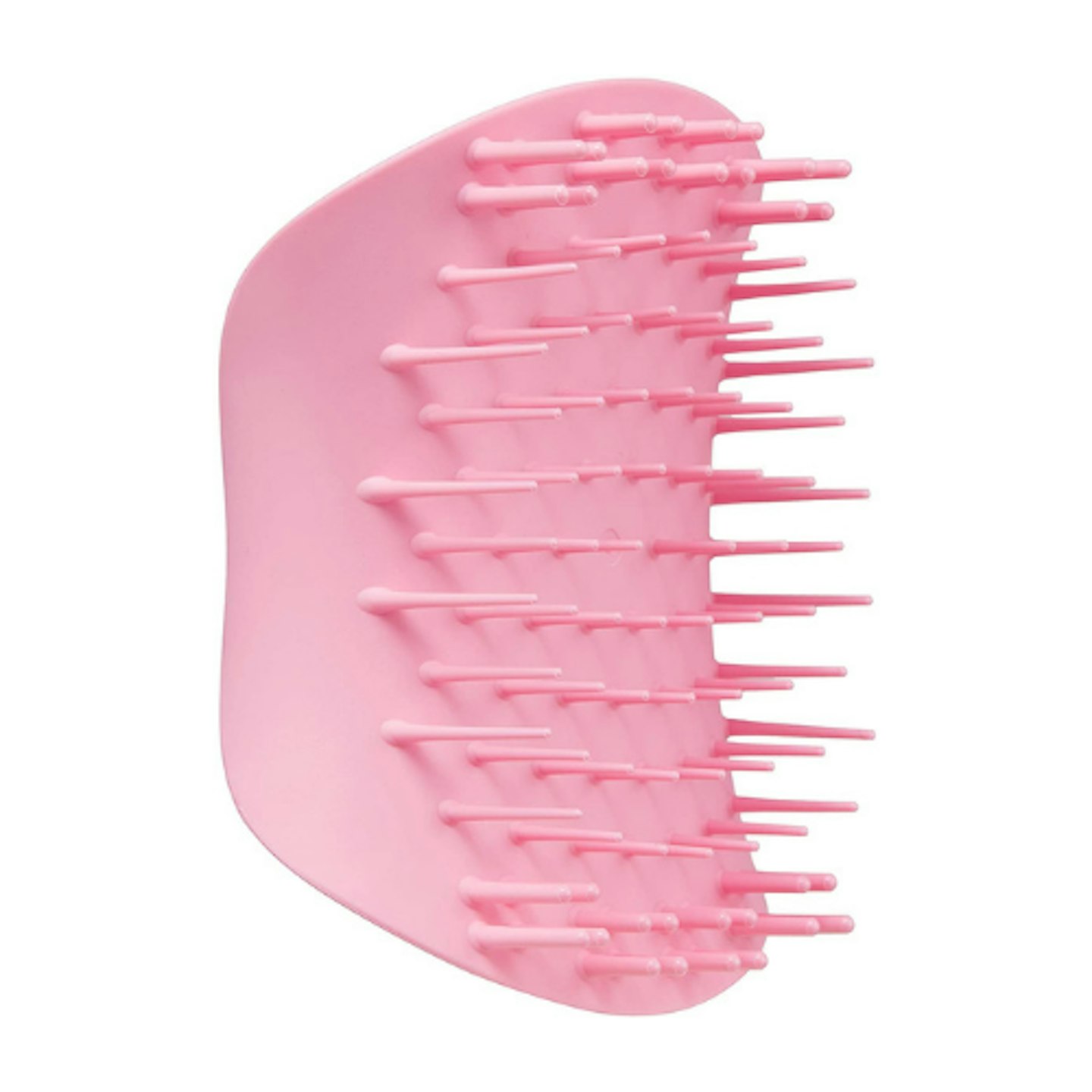 Photo: Amazon
Description
This scalp exfoliator by Tangle Teezer has been designed to remove product build-up and dead skin.
Best root stimulating scalp oil
Description
A product for the hair and scalp is always a winner, and this root stimulator has two great uses
Best scalp oil for healthy hair
Description
Infused with a blend of natural ingredients, HoliRoots' Hair Oil aims to revitalize your hair and
What's the best scalp oil for afro hair?
A huge pet peeve that many of us face is itching when we are trying to keep our braids or cornrows as neat as possible. Having the right products on standby to keep your hair as moisturised as possible is always a good idea; after all, healthy hair is the goal.
An allergic reaction to certain products can also cause dryness and, if like many, you have sensitive skin, it's worth staying clear of shampoos that contain sulphates due to their drying properties. Flaking and dryness are never ideal, especially if you're trying to maintain a protective hairstyle like braids.
How can I avoid scalp build up on afro hair?
We often forget that our scalps need just as much attention as our locks. Regular exfoliation will prevent product build-up, and using oil will help to hydrate and lock in moisture. Results? All this will help keep the itch away.
Looking for tips on how to keep your baby hairs tamed? Unwanted flaking and lack of moisture are just some of the things you don't want in an edge control product, especially due to how delicate baby hairs are. Whilst some products do have us taking on the battle of trying to get rid of build-up from our hairlines, there are so many edge control products out there that will have you ready to step out with your amazing look. Check out the link above for our top picks.
Tayo Andoh was a Commercial Content Writer for Closer Online, covering a range of topics from haircare and beauty to photography and fashion.