Whether she's rocking a pixie cut to a tousled curly long bob, Loose Women panellist Frankie Bridge's hair always looks shiny and flawless.
In a recent Instagram Q&A, the former The Saturdays star admitted that she uses an unlikely hack to get her current tousled curls - she uses hair straighteners, and it lasts up to a couple of days.
Replying to a fan about how she styles her hair, Frankie said, "I use the @cloudninehair straighteners. I have the thinner and thicker versions for different looks. I particularly love these ones as the touch ones turn off when they're not being held."
When asked if she wants to keep her hair long, she added, "Funny you should ask...I'm driving everyone mad at the minute...because I just can't decide what to do. And I'm at that 'I really fancy a change stage 🙈! Any ideas welcome!'
SHOP Frankie Bridge's go-to hair straighteners
1. Cloud Nine The Touch Hair Straightener Gift Set
Curls are our go-to style for anything extra-special where we want to feel our best, so it's important to get the right wand that'll make all your curly dreams come true.
There are loads of options out there for all different wave and curl types, so it can be tricky to find the right one for you that doesn't cost an arm and a leg.
Getting it right can shave minutes off your getting-ready time, create the best curls of your life AND look after your hair.
Whether you've already got curly hair and you're just after a wand to tidy up, or you're looking for one to use on your extensions, there's one out there for you.
Or, you know, you could try using your dressing gown... As you can imagine, it isn't a foolproof solution, but if you're saving up to buy your dream heat styler, you might as well give it a go 🤷‍♀️(don't try it on short hair, FYI).
Without further ado, take a look at our hand-picked options of the best curling wands for long hair, short hair, thin hair, thick hair, curly hair... you get the picture.
CHECK OUT the best curling wands and tongs for gorgeous curls
Where to shop the best curling wands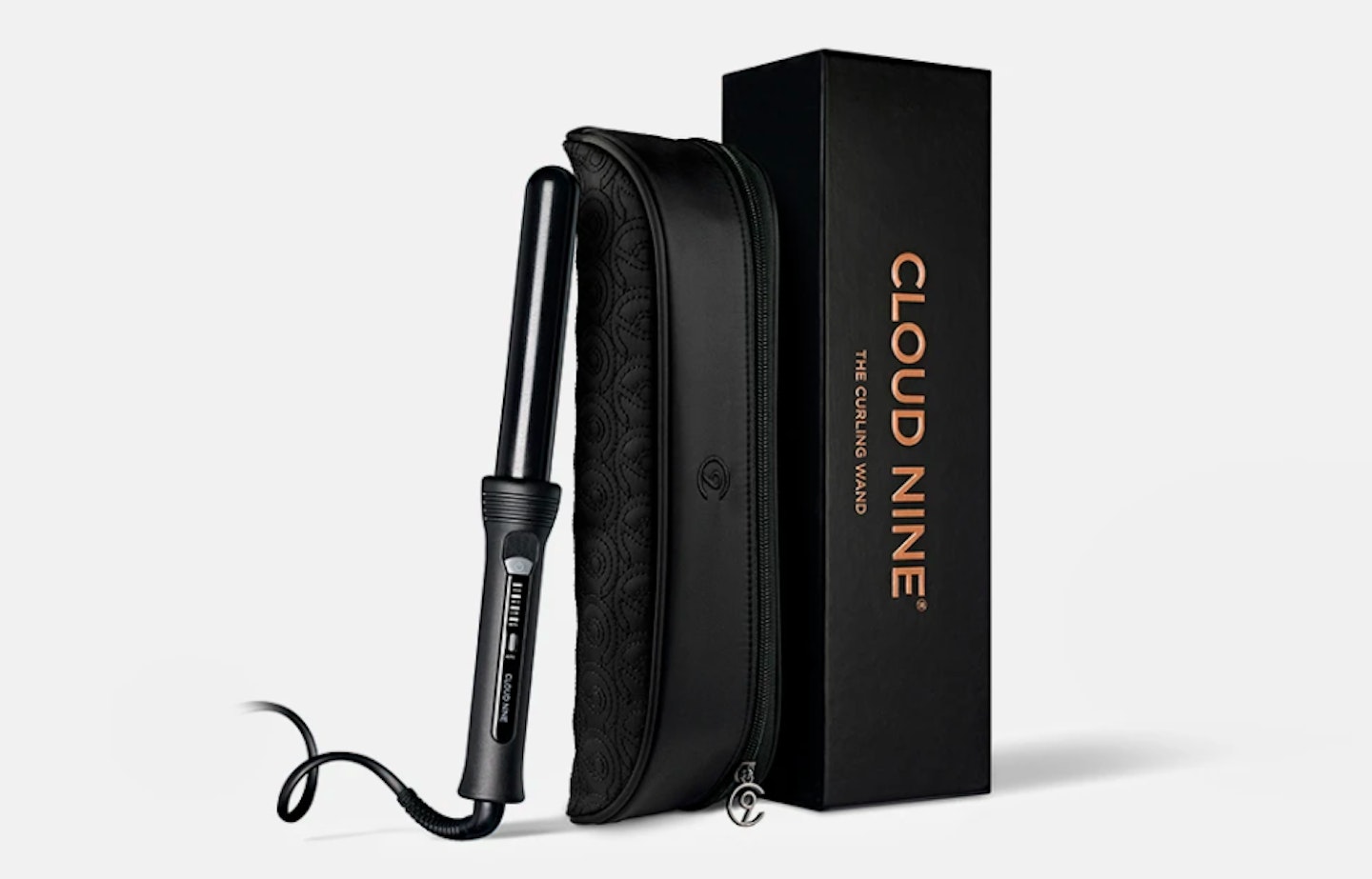 1 of 13
CREDIT: Amazon
Cloud Nine The Curling Wand
Cloud Nine do some great hair tools, and their curling wand is no exception. It's got a variable temperature gage and is a great all-rounder wand.Pros: the curls this wand creates have great staying power and the design is super sleekCons: the wand does get very hot, so watch out for your fingersReviews say: "Love this. Heats up quickly and consistently, easy to use and gives good curl"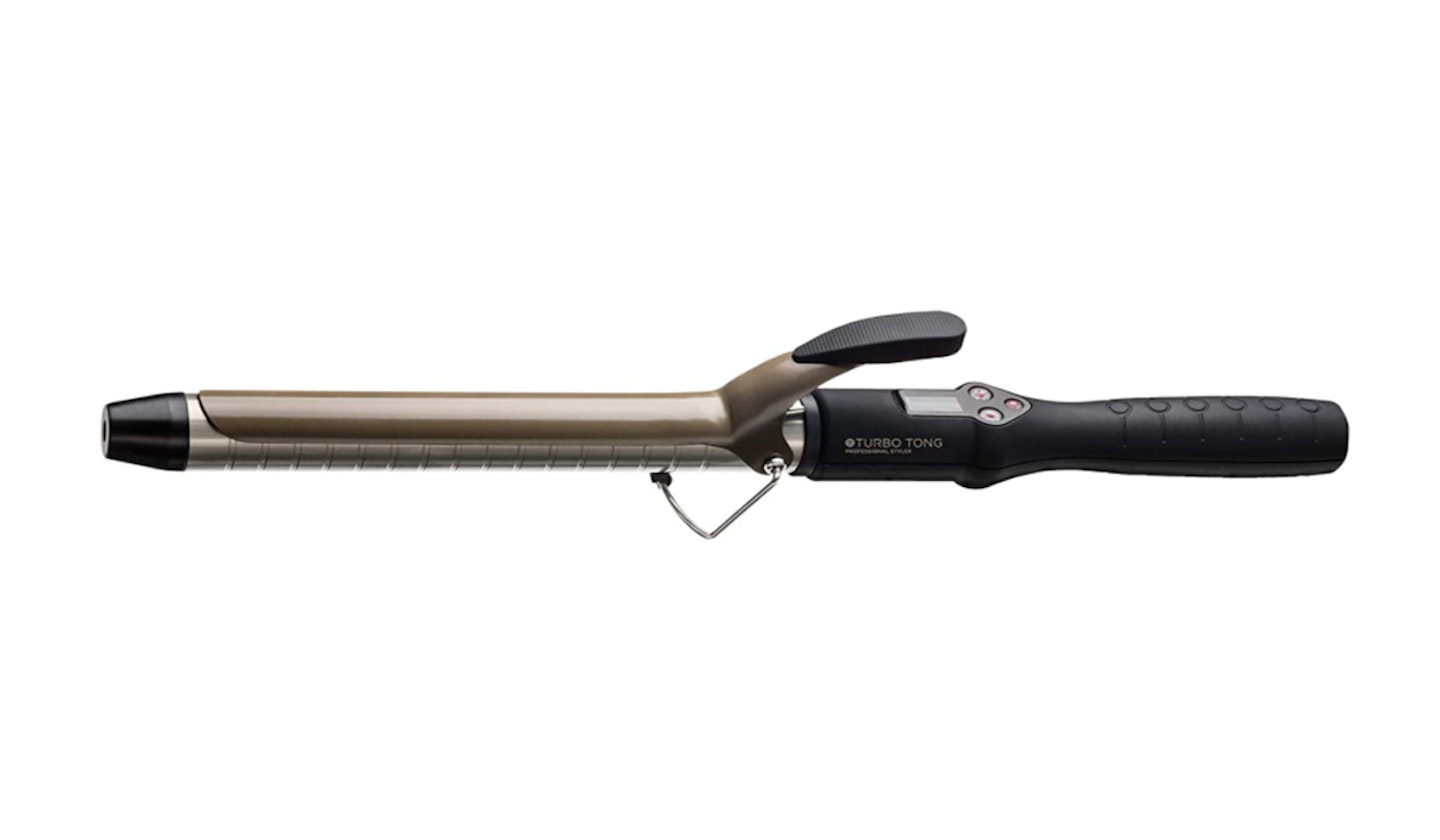 2 of 13
CREDIT: Amazon
Turbo Tong – The Professional Long Tong
If you have long hair or wear extensions, you'll love the extra Long Tong by Turbo Tong. The long length means it's easy to get a professional and even finish.Pros: thanks to its 193mm Leigh, it effortlessly curls long hair without the need to do it in stages. Cons: it is a little expensive, but truly one of a kind when it comes to styling longer hair. Reviews say: "Long barrel for long hair or extensions and creates the best, soft, bouncy professional looking waves."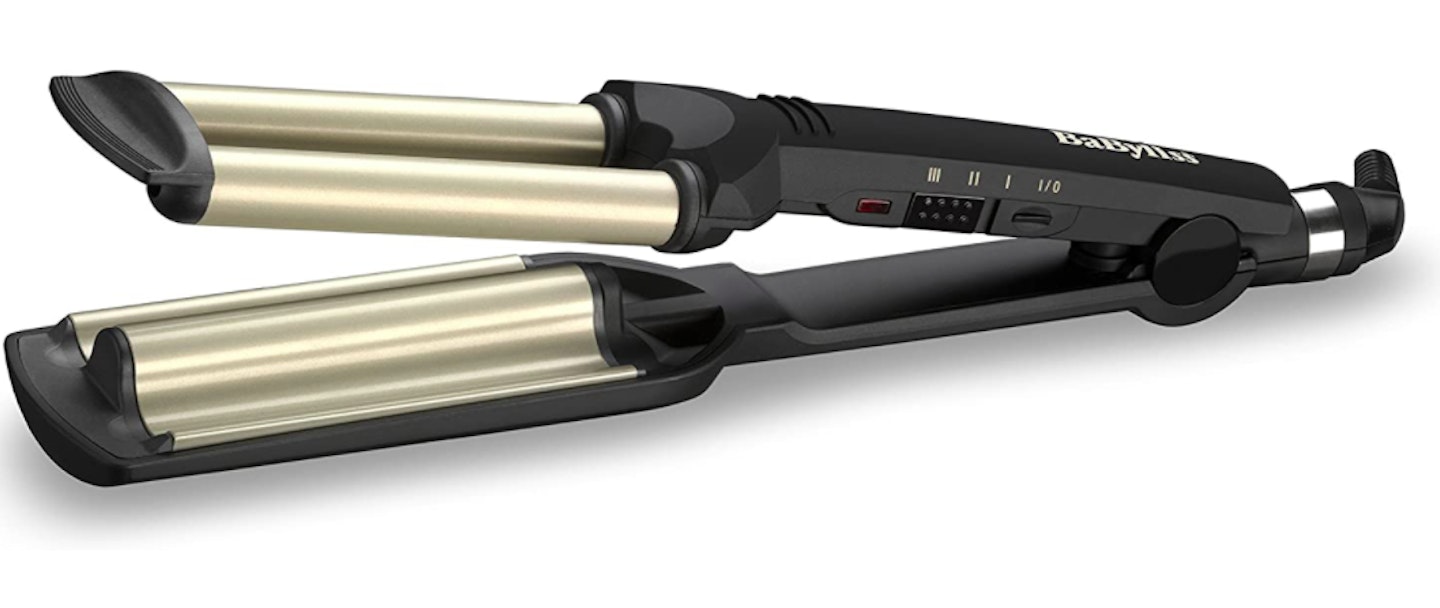 3 of 13
CREDIT: Amazon
BaByliss Wave Envy Waver
OK, so it's not technically a curling tong, but this unique hair tool creates gorgeous beachy waves in minutes.Pros: super easy to use and they give great volume and beachy vibesCons: they can give a little bit of frizz, so make sure you prep your hair with some good heat protectantReviews say: "This ticks every single box for me. Waved my hair yesterday, and had so many compliments on my hair!"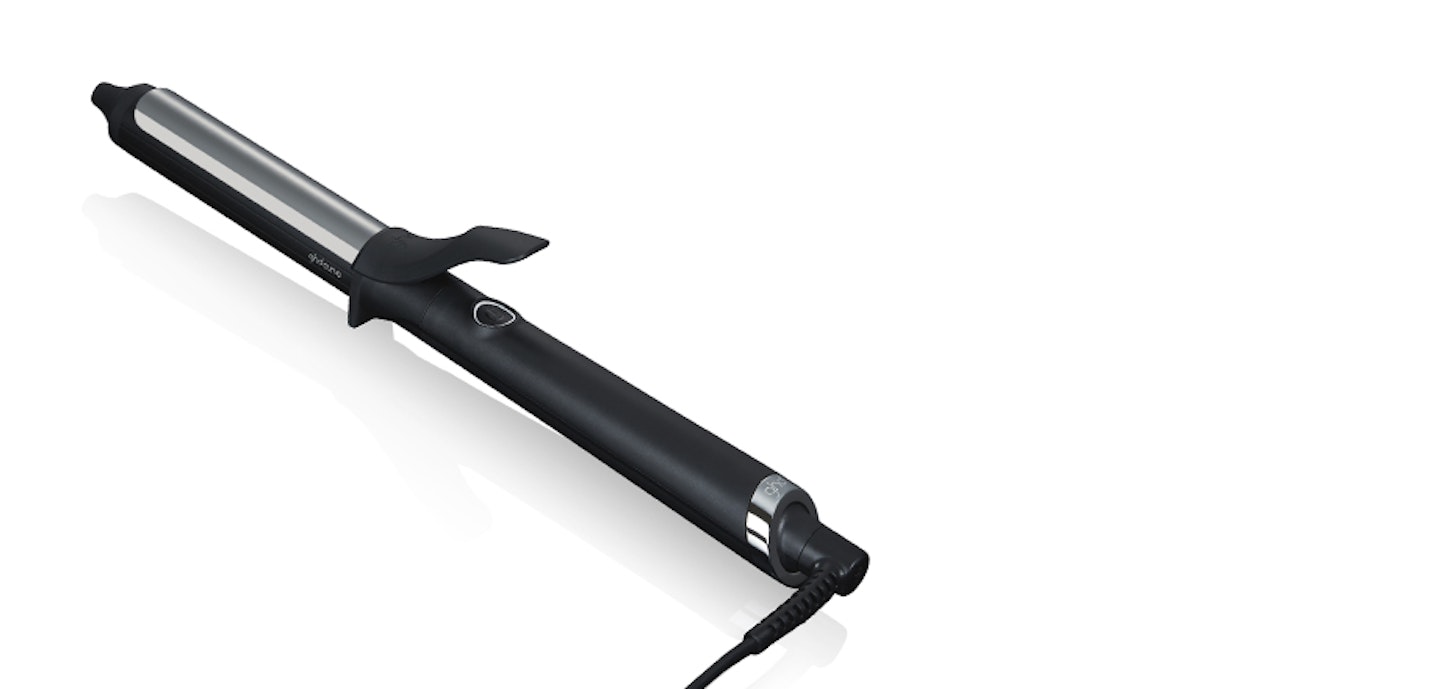 4 of 13
CREDIT: ghd
ghd curve® classic curl tong
You hear hair tools, you think ghd. This classic curler is perfect for a sophisticated, everyday wave.Pros: large barrel for longer hair and a quick curling experienceCons: it's a little on the pricey side and some reviews says the metal strip on the tongs gave a slight kinkReviews say: "Simply Perfect For the perfect wave or spiral curl for long to short hair, been a hairstylist my clients also said how much they love them!"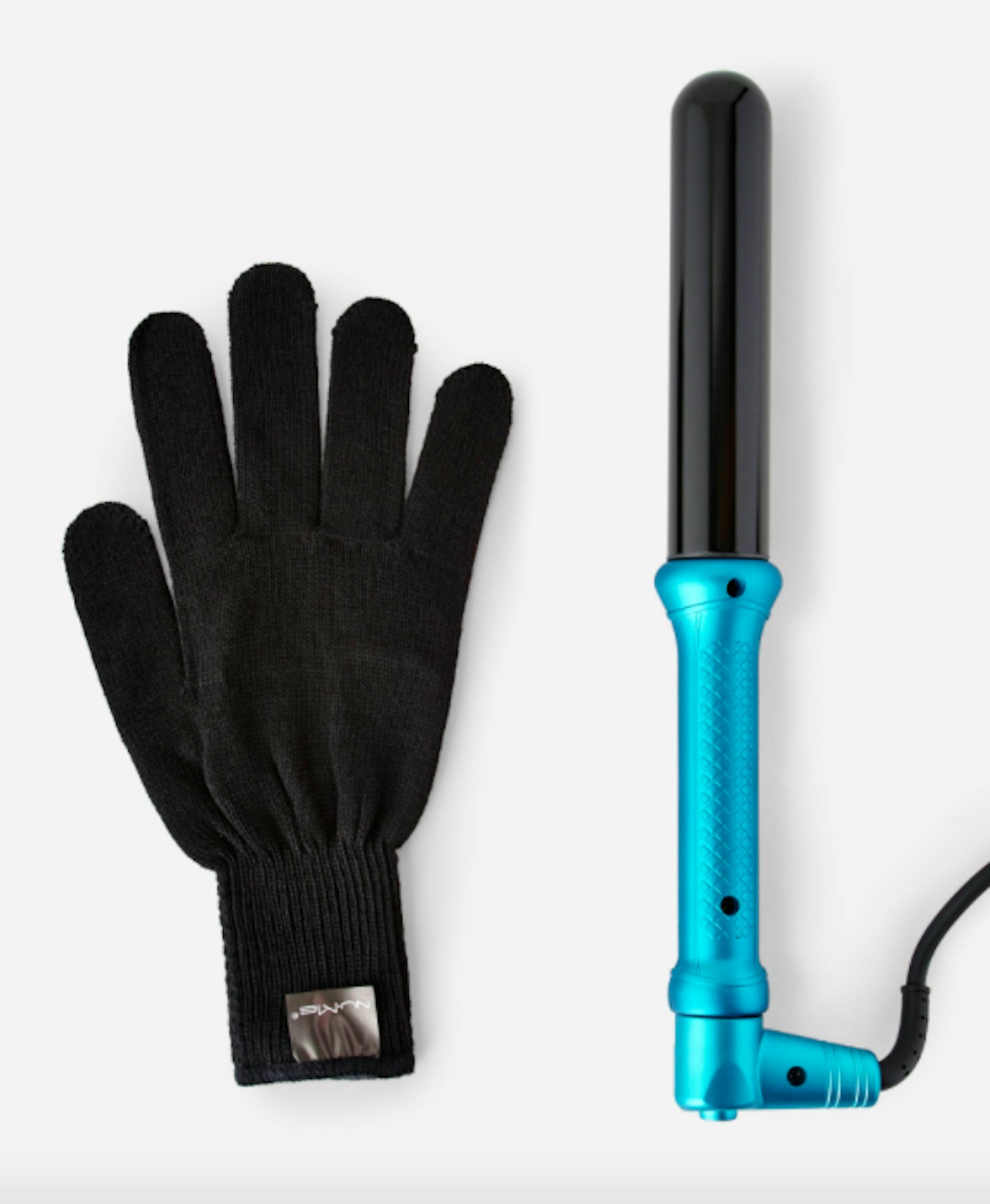 5 of 13
CREDIT: Beauty Bay
Nume Classic Wand
Nume's classic big curl wand has rave reviews and even comes with a heat-proof glove. Love it.Pros: this wand heats up to 210 degrees in seconds and did we mention the heatproof glove?Cons: there's no stand on the wand, so be careful where you rest them when they're on or use a heatproof matReviews say: "I tried it for the first time my initial impression was that it gave me the perfect shape curl that I was after and I loved it only to be surprised the following morning when I looked in the mirror and the curls were still there, it has blown me away!"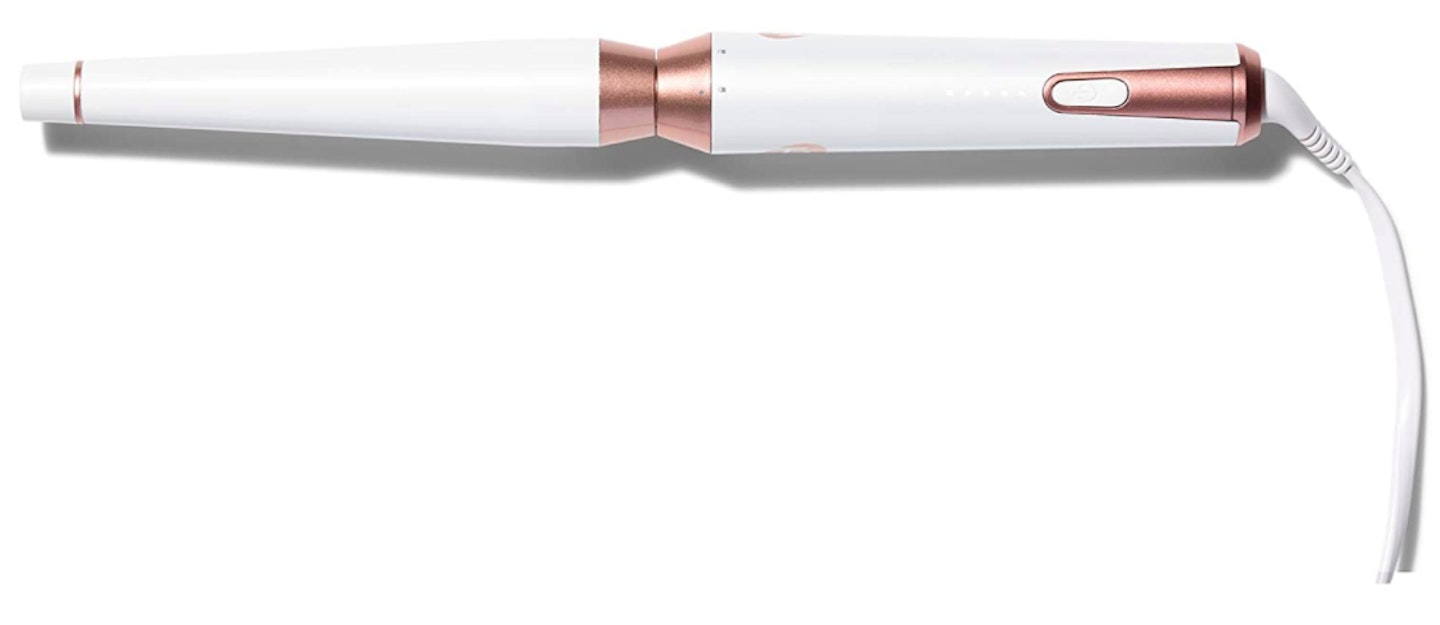 6 of 13
CREDIT: Amazon
T3 Whirl Convertible Curling Tongs
Three different attachments with one wand - that's proper good value for money. It's a tool for expert curlers and people wanting to get creative with their curls, if you're willing to drop the £££s.Pros: multiple attachments to create cool looks and has amazing holding powerCons: a little expensive, but worth it for the different looks you can createReviews say: "I've never spent this much on a curling iron but it works fantastic and IMO worth every dime."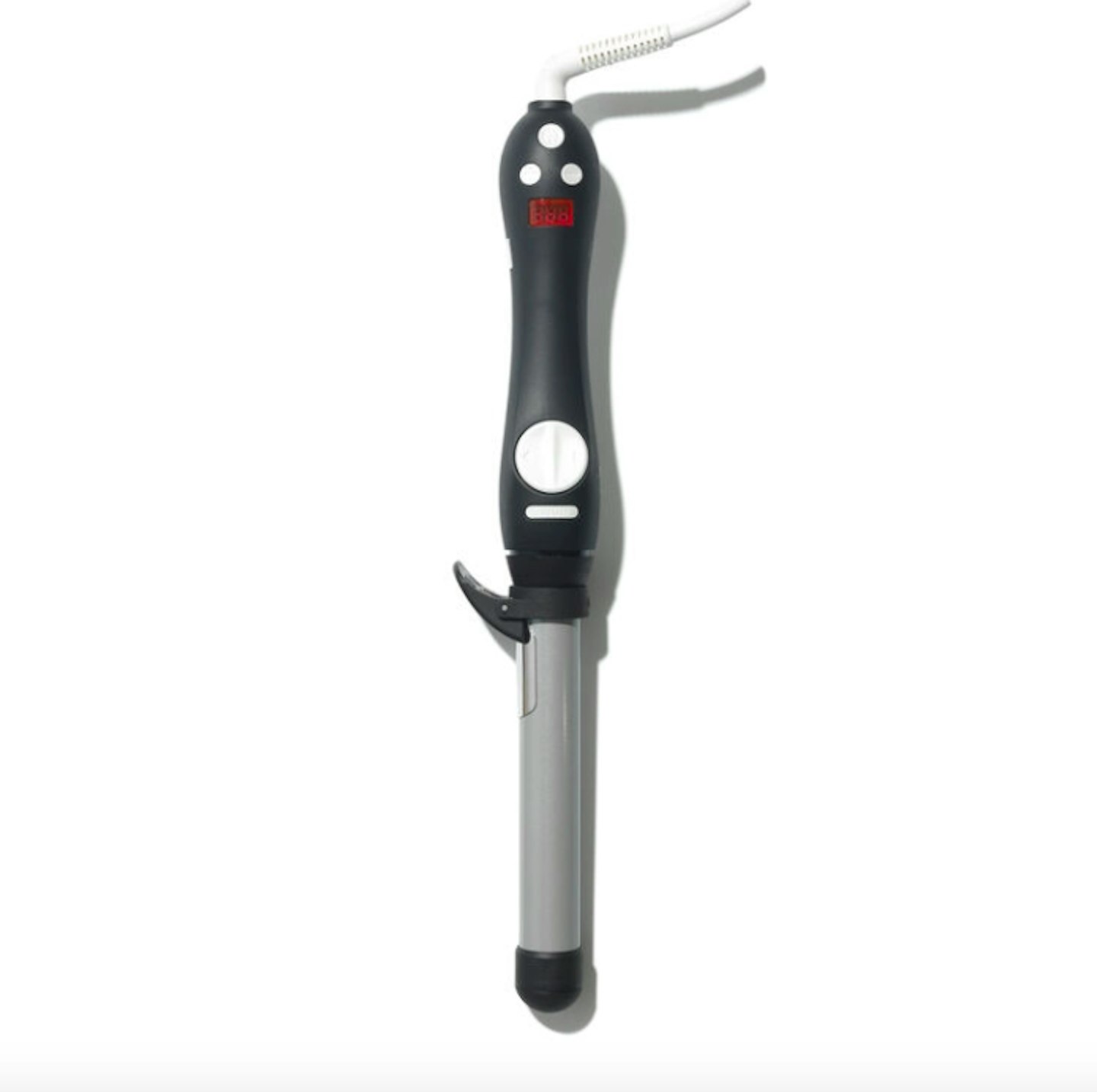 7 of 13
CREDIT: Space NK
Beachwaver S1 Ceramic Rotating Curling Iron
Always looking for that perfect Victoria's Secret style waves? Look no further than this - the tool behind the catwalk hairstyles.Pros: great for low maintenance hair, giving loose waves with little styling involvedCons: the wand isn't the glammest out there, but function is key hereReviews say: "This is so easy and it does what it says on the tin. It leaves you with beautiful waves and not ringlets. It also is really speedy, I have thick hair and I can curl it in no time. Highly recommend!"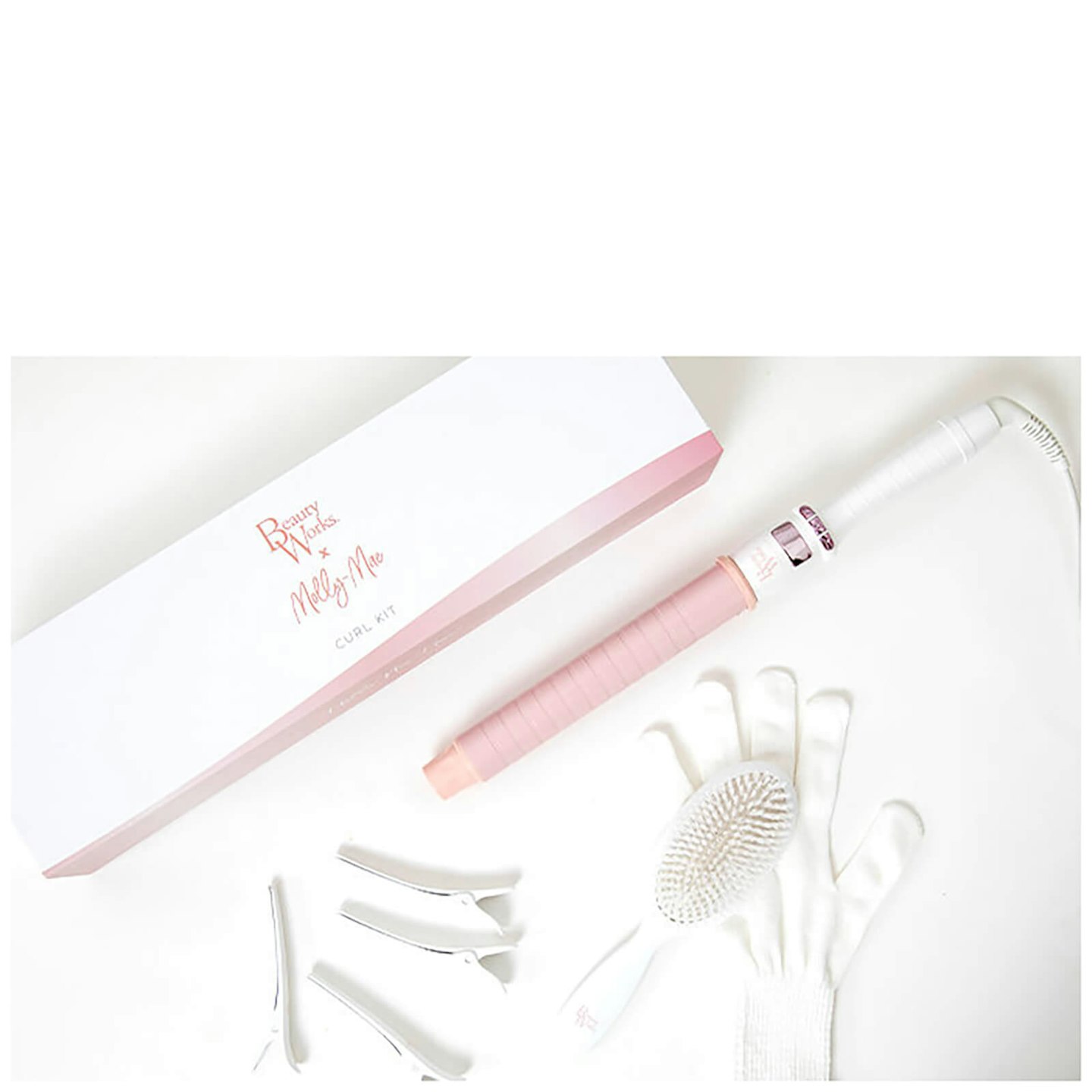 8 of 13
CREDIT: LookFantastic
Beauty Works Molly Mae X Beauty Works Curl Kit
We've all envied Molly Mae's perfect curls, and now we can achieve them too with this pretty-in-pink set designed by the Islander herself.Pros: if you've got long, thick hair then this wand will definitely hold up, and we're not mad at the price point eitherCons: for the straight or fine haired girls out there, some reviews say the curls don't hold all dayReviews say: "Best curlers for thick curls and for extensions! Can't live without mine now!"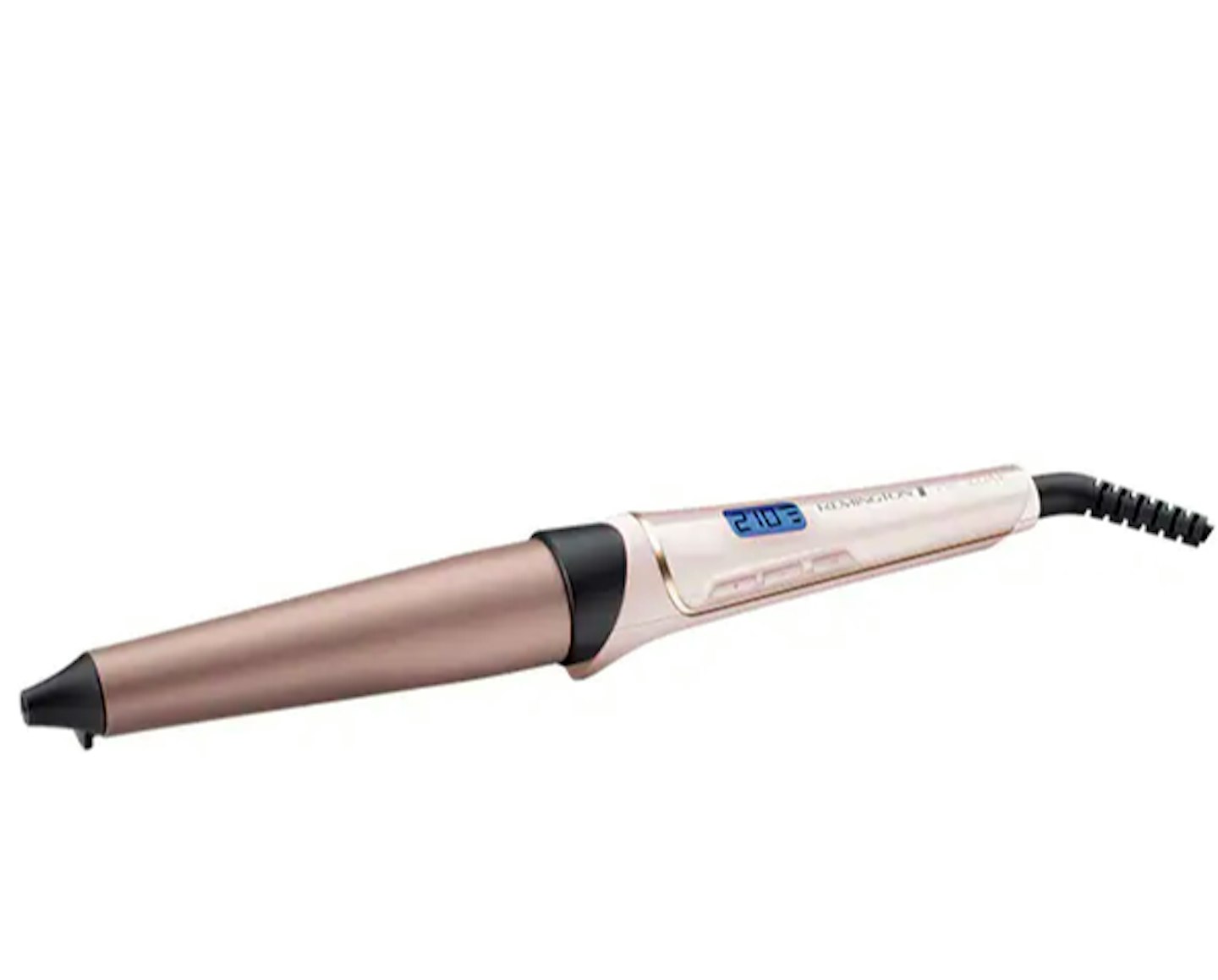 9 of 13
CREDIT: Superdrug
Remington CI91X1 ProLUXE 25-38mm Wand
Upgrade from your straightener curls to this curling wand that works in a similar way, but gives far superior waves.Pros: great affordable price and super easy to use, plus reviews say the curls can last up to two days which is pretty good if you ask usCons: the wand heats up to 230 degrees so make sure to use a good heat protectant on your hair before you style itReviews say: "Easy to use and you get great curled or waves, my mum thought I had been to the hairdresser's to have my hair done, result."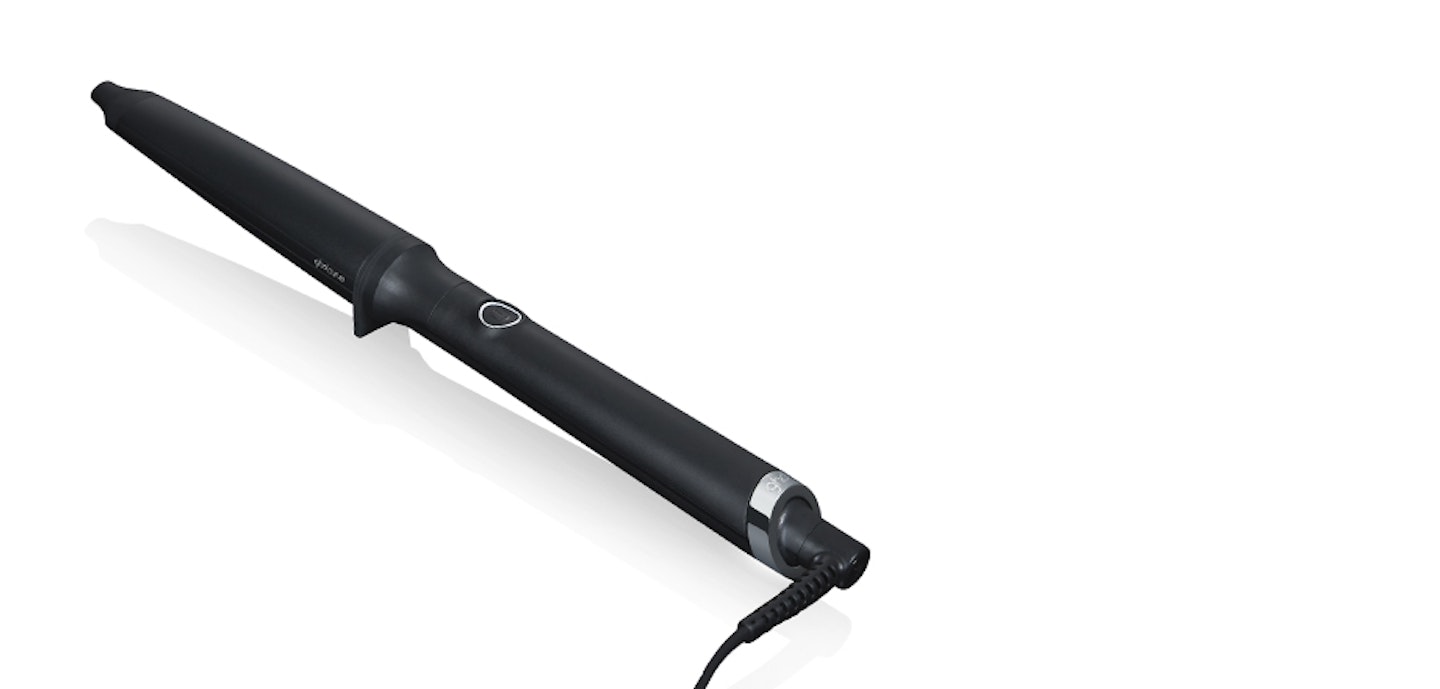 10 of 13
CREDIT: ghd
ghd curve® creative curl wand
The slightly suped-up sister of the classic wand, ghd's creative wand is perfect for ultra-defined waves without frizz.Pros: the wand heats up to 185 degrees so you'll get perfect curls without damaging your hairCons: some reviews say the wand is a bit awkward to use, especially on shorter hairReviews say: "I was apprehensive to purchase this curling wand as the temperature is a lot lower than my previous wand. However, the GHD model is sleek and very effective. I have medium length thick hair."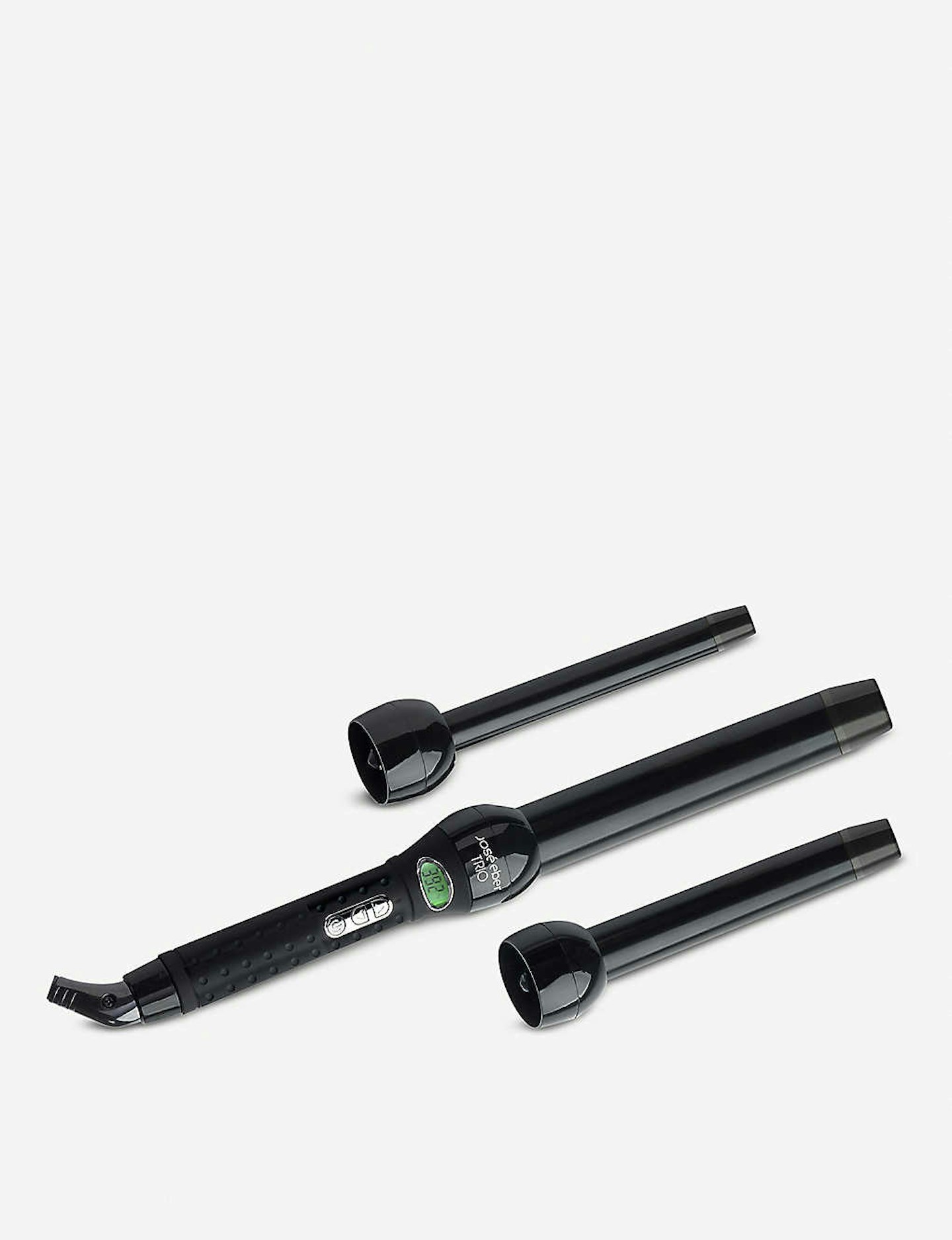 11 of 13
CREDIT: Selfridges
Jose Eber HST 3 in 1 clipless curling iron
Struggle with clip kinks? This pricey wand is the one for you. There's no clips, which means super smooth waves (and possibly burnt fingers).Pros: the different attachments create gorgeous looks and reviews say users never go back once they've tried this wandCons: it IS expensive, so perhaps one for the Christmas listReviews say: " I have had this curler for over 10 years and it still works perfectly I absolutely love it! My curls hold for multiple days and I have naturally straight hair."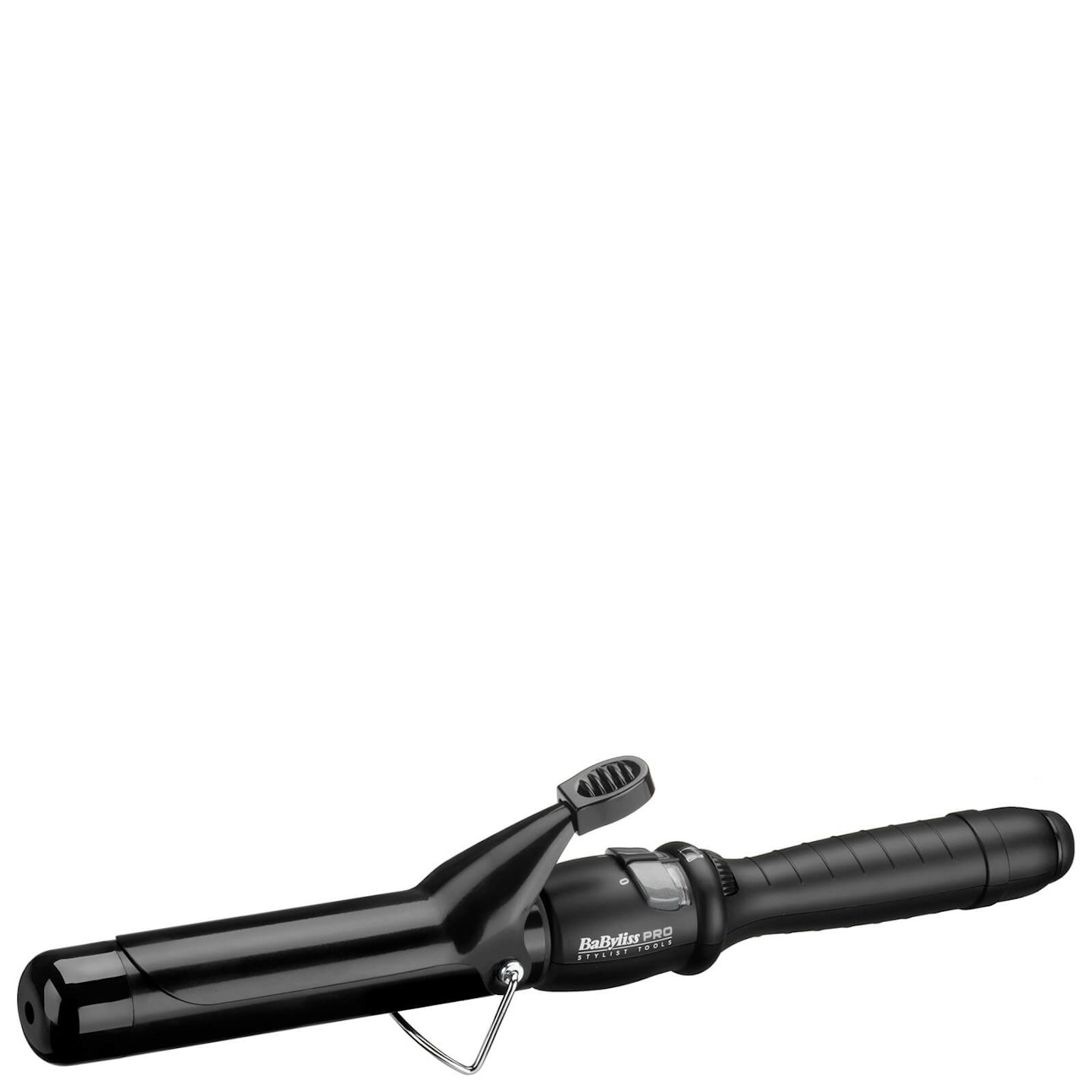 12 of 13
CREDIT: LookFantastic
BaByliss PRO Ceramic Dial-a-Heat Tong (32mm)
With hundreds of five star reviews online, this curling wand is a clear customer favourite. It's also one of the cheapest on this list, which is music to our bank accounts' ears.Pros: super easy to use and easy on the purseCons: some reviews say the curls don't last very long, so this wand might be better for a night out than a weekend-long styleReviews say: "Love this big barrelled curling tong. You can do big soft waves or curls and it actually works on my very fine hair. Very pleased with it."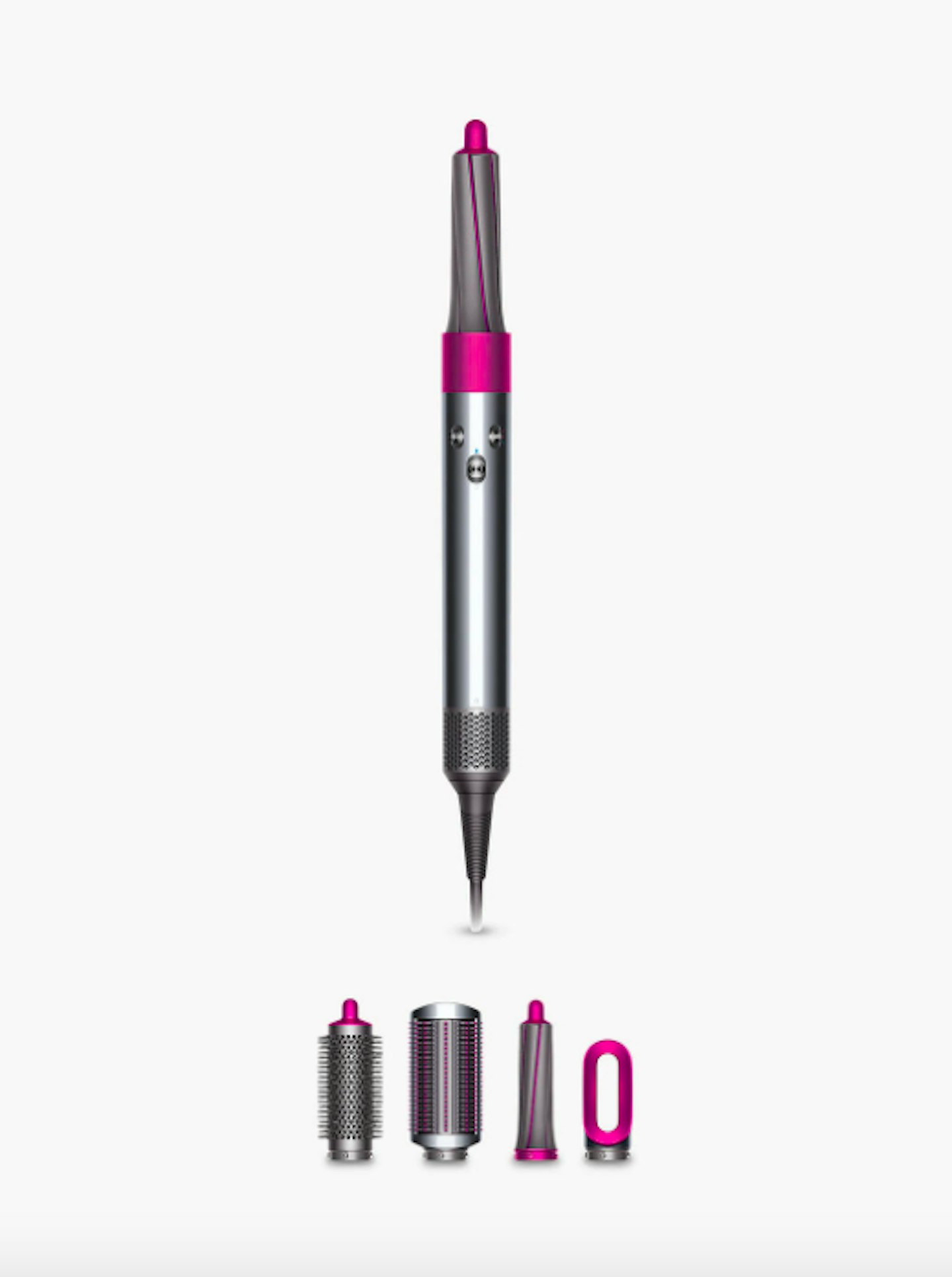 13 of 13
CREDIT: John Lewis
Dyson HS01 Airwrap Volume + Shape Styler
If you know your hair tools you'll no doubt have heard of the Dyson Airwrap. It's one hell of an investment, but the reviews say it's 100% worth it.Pros: quick to use and leaves hair soft and shiny with zero frizzCons: Bloody expensiveReviews say: "As per Dyson reputation this is another WOW product, in the beginning can feel a bit weird to use it only because is so simple that feels suspicious."
Read more
12 of the best semi-permanent hair dyes to switch up your look
What is a curling wand?
It might seem a bit of an obvious question, but between tongs, rollers, straighteners etc. sometimes all the hair styling lingo can be a bit confusing.
In essence, a curling wand won't have a clip, so all you have to do is wrap your hair around the barrel (like you'd wrap thread around a spool), hold for a couple of seconds and let go. If you have thicker hair you might need to hold for a little longer, but try to use 2cm thick pieces to maximise on your curl's hold.
Curling wands can vary in shape, with some the same thickness from the handle down to the tip, and others tapering at the end. Generally speaking, a curling wand will likely create looser, more effortless looking curls.
What's the difference between a curling wand, irons and tongs?
While a curling wand has no clip, curling irons and tongs do. A curling iron is actually the same thing as a curling tong, with the former title preferred in the US and the latter in the UK. Compared to a curling wand, the clip on curling irons and tongs allows for a tad more heat to pass through your hair so, in theory, irons and tongs should produce more tight and/or structured curls.
There are two ways to use curling tongs, with the first being pretty much the same as how you'd use a wand. Lift the clip, carefully wrap your hair around the barrel (use heat proof gloves if you're nervous) and slowly lower the clip, securing the hair in place for a couple seconds. Then, just lift the clip again, let the hair slide out and you should have a nice curl.
With the second method, you're more likely to get a bit of a flick on the end of each curl. Lift the clip, slot the end of your hair (again, about 2cm worth of hair) underneath, then replace the clip and slowly roll/twist your hair around the barrel using the handle. After a couple seconds, slowly unwind your hair using the handle again, lift the clip, and let your hair fall out.
How to pick the right curling wand for your hair type
The right wand is for life...
Temperature: make sure you pick a wand that doesn't get mega hot, especially if your hair is dyed or suffer from damaged hair. If it does go up into the 200s, invest in a good heat protectant and use it EVERY time. Or, if you're hair's particularly brittle, why not try heated rollers? They generally work at a lower temperature and you won't need to expose your delicate tresses to the heat for as long a time - worth a shot, eh?
Shape: consider what kind of curls you want - tight ones, loose waves, funky waves, whatever you want, you need to make sure the barrel of your wand will create your go-to look.
Price: at the end of the day, you've got to weigh up how often you're going to be using your snazzy new wand. If you're an everyday curler then splash out on those ghds, but if it's a once-a-month affair then go for a cheaper design.